Celtic Diary Sunday December 17; Business Done Early Again ?
It certainly seems as though manager Brendan Rodgers, and presumably head of whatever he does Lee Congerton have been busy identifying and wooing the new recruits for January.
First up, and almost certain to join, is Marvin Compper, a thirty two year old centre half who will raise the average age of the team, if not its actual performance levels.
Compper is currently at Leipzig, and has been around a bit. With Kolo Toure, another veteran who came in to help out, being such a success, maybe the idea is to get another experienced guy in at the back to steady a somewhat turbulent ship.
The defender, according to the Daily Mail, was given a cloak and dagger-there words, not mine-tour of Celtic Park, whatever thats supposed to mean, which normally means that evrything else has been agreed, though in this case it looks like his manager at Leipzig, Ralph Hasenhuttl, is the last to know.
"I don't want to get rid of any player in January.
"It's a squad game and we need them all, especially as we have had a lot of injuries recently.
"Also, Marvin has never come to me and said he's unhappy or put in a transfer request."  
Maybe he's just trying to squeeze a few quid more out of Celtic. If the fee, £900,000, is correct, he's not going to be able to replace him for that kind of money, which should actually be a little warning for us, if thats what we can get him for.
Secondly, we keep hearing about Charley Musonda, who fits the M rumours, and a loan isn't unlikely, but other clubs want him as well, which might be an issue.
Then you can pick any one from four or five Scottish based players, but bear this in mind from the manager..
I've seen a number of players up here who could probably play for Celtic. Then when you asked about them, the mentality's not there.
"The big difference is mentality.
"Some players up here will be as quick as our boys, equally as skilful, but when it comes to it, how are they mentally?
"It's a tough ask because they can't cope with the demands every day.
"They have to lead the right life – diet, nutrition, preparation, concentration, drive, resilience.
"This is what it takes when you want to play for the big club.
"It's very important they have that psyche.
"It's the mind-set we've tried to introduce since we came in here.
"You never leave a game early. You keep fighting to the very end."
"You can't have a lazy day. You can if you want, but you can't play at Celtic.
"If you want to be successful, there's a price to be paid.
"You have to be ready to work – no matter how you feel or if you're motivated. You make a commitment.
"You come in here and you see a star, which means the club is a European Cup winner.
"That tells you that you have to be good just to be here.
"It's why some very good players go to big clubs and people wonder why it doesn't quite work out for them.
"It's not that they're bad players. It's because every single day of your life at a big club is a challenge." 
As for Erik Sviatchenko, he'd have been gone in the summer if it wasn't for injuries to everyone else, and he won;t hang around, most of all because he just isn't wanted.
As with Kris Commons, if Brendan doesn't like you, you don't play , and Brendan doesn't like Erik.
Simunovic ?
If we can find a replacement he's out as well. Which will please him.
Boyata..not yet, but in the summer probably. He's not overly happy at Celtic, and is feeling a little unappreciated.. not by the club, but by the fans.
That leaves three spaces to fill, one of which, you'll be delighted to know, is earmarked for Nir Biton, who has impressed everyone with his willingness to learn a new position, and the fact that he is better in there than anyone else we have.
Add Compper and Ajer/ Boyata and you have our defence for the Europa League.
Other exits could well include Stuart Armstrong and Moussa Dembele. The latter is causing concern with his growing pains and accompanying pulls, tears and strains, and there is a worry he might not fetch the kind of money that has shareholders wetting themselves, and as for Armstrong, well, it's safe to say a move suits everyone.
Now that Rodgers has reached his target of european football after christmas, a little pressure is off, but he has yet to build his own team, the legacy he speaks of, and so far he's just improved what he has.
From some of his recent comments, one has the feeling that he is ready now to move on the players he doesn;t think fit into his plans.
About time too. Anything that means there are no more five and seven goal humiliations works for me.
Today he takes his squad to Tynecastle, and it will be interesting to see who starts, who is on the bench, and who is left in the stand.
I'm not even going to attempt to predict a line up, or even a formation.
But as fatigue must be setting in, especially given the frequency of games this month, if the idea is to keep the unbeaten run going, then a wee bit of unpredictability in the side is no bad thing.
Despite the my nan could score in that league brigade, its actually a lot closer at the top of the table in Scotland than it is more or less anywhere else.
Had "rangers" not lost to Dundee and Hamilton, and followed it up with a win yesterday over St johnstone, they would have overtaken Celtic.
Of course, they lost all three, but the margin of error is getting smaller, and although they are not a good side, they need the money and so all kinds of spectacular rule abuses, on and off the field, will come into play.
Speaking of abuses… from PoliticsHome
Tory MP Douglas Ross has been criticised after it emerged he received almost £2,000 for being a linesman at a Champions League match in Barcelona while MPs debated Universal Credit. 
The Moray MP sparked a furious row after he was given permission by Conservative whips to miss the debate in order to officiate at the Nou Camp. 
Mr Ross – who was elected in June after defeating the SNP's Angus Robertson – was absent as Labour inflicted a symbolic Commons defeat on the Government after ministers abstained on a motion to pause the rollout of the controversial new welfare regime. 
According to the latest Register of Members' Interests, he netted £1,970 for his 1.5 hours of work at the Barcelona v Olympiakos clash in October.
An SNP spokesman told PoliticsHome: "Part-time politician Douglas Ross pledged before the election that he wouldn't let his refereeing get in the way of his duties as an MP.
"He's failed to live up to his promises, and he's been posted missing on key votes in the Commons and important business in his constituency. He's a total disgrace.
"The PM even had to call him into line after he missed an important debate on Universal Credit, to run the line at a Champions League match in Spain."
The spokesman added: "He coined in £2k, rubbing shoulders with Messi in Barcelona, while ignoring the plight of his constituents who are being hammered by Tory welfare cuts.
"And I'm pretty sure he didn't have to wait six weeks to receive his payments."
As the row reached its peak two months ago Downing Street said the MP's time would be "better spent" officiating at the Champions League game than taking part in the debate.
Following the controversy, the MP gave up his dream of refereeing at the World Cup next summer.
Mr Ross said: "I have been blessed to reach the top level in my chosen hobby and occupation and in all fairness to my number one priority, as Moray's MP, I recognise I can no longer do both."
His register of interests shows he made a total of £11,300 working at football matches since he was elected in June.
He really is a little shit, isn't he ? Here he is cheering on his pals with his pals…
Back to today, and its Little Willie Collum in charge, and after he gave a penalty to Celtic and cut his Christams bonus in half the other week, he'll be out to make amends…
Alright, I predict a draw.
And plenty to talk about tomorrow.
Aberdeen found their form again, now that their manager isn;t going anywhere, and crushed Hibernian 4-1 to retake second spot.
This comes after a tough run of games for the Edinburgh side, and perhaps their poor return against the other top sides can be put down to tiredness.
They'll come back stronger, but they, too, appear to have had their manager interfered with..
Rangers caretaker Graeme Murty reveals advice from Neil Lennon is helping him deal with pressure of Ibrox role
They can't help themselves, can they ? After defeat to St Johnstone, which removed any goodwill that Murty had built up, they've found a way to blame Neil Lennon..
And that goodwill has gone, as the editorial on Ibrox Noise clarifies..
We hold our hands up. Like many Rangers fans we got carried away with the hysteria of winning 4IAR and allowed ourselves to ignore reality and try to believe we were onto something.
The reality of the garbage we produced against County and Hibs and the fluke wins we got there bit us firmly in the buttocks as somehow this Rangers rabble performed possibly some of the worst football I have ever seen and were lucky to escape Ibrox with only a 1-3 loss.
Anyone who has anything optimistic to say following that, or who wish to oppose a single word in this article can as far as I am concerned go and take a flying fling to themselves. I do not care for your opinion.
This is to be a rant. An angry rant following an abomination in the name of Rangers Football Club, a club that has descended into absolute horror over the past year.
Sure, we put together results – we fluked two wins against a completely unsettled Aberdeen who did not know their backside from their elbow, then scraped two over teams who should have absolutely destroyed us.
Then today's disgrace. Some of the worst 'football' I have ever watched in maybe the worst display I can genuinely remember.
Where do I begin? The absolute failure that is Bruno Alves, once again playing for the opposition but some supporters will still kiss the turf he stumbles on. The absolutely pathetic Josh Windass who just keeps playing for himself as if football owes him something – and either scores a lucky goal or fails utterly and embarrasses the shirt. The increasingly garbage Daniel Candeias who just keeps getting worse the past few months. We have had enough of him. Or Jason Holt, who cannot pass to save himself – we are absolutely sick to the back teeth of his 'energy but nothing else'.
This Rangers side is disgusting. Today's attitude and performance was vile and every player should be ashamed of that.
St Johnstone, managed by the brilliant Tommy Wright, came to Ibrox, having studied the mince we have produced recently, and took us to the cleaners. They are out of form but Rangers' luck was about to run out, and today it did.
I do not want to be too harsh on Murty today – he is doing the best he can, but the players simply did not produce, and Wright and his men absolutely did.
Today has been coming. This dreadful Rangers team has been threatened with a right gubbing from someone for a long time and today it came. Not entirely, but it did in part.
What an absolute horror show this was. No excuses. 
If only they'd tapped up Tommy Wright they could have been contenders..
But even as the people revolt, perhaps seeing how much they are being taken for granted , there was more evidence that they really have a long way to go to reach any kind of level of awareness…
That is a guy trying to flog a ticket for yesterdays game at Ibrox.
From his vantage point inside the ground.
Thats bad enough, but I'm fairly confident another one of the daft bastards bought it.
In fairness, they might have to buy two tickets per game in future…
That doesn't quite make sense when you read it, but I think we can get the point.
And just a few hours before it all looked so different..

From Lanark Bear in the NE on follow, follow..
Lets not get ahead of ourselves, first and foremost.
But for a terrible Refereeing decision against Hibs at home and our inability to hold a 1-0 lead v Killie at home, coupled with Sellics Cheating to win/ not concede penalties we would be level or even ahead of them.
If we were to ultimately win Title 55 this season, 
1. There would be an almighty Timplosion. 
2. Would Brenda get the sack ?
3. What would the Media's reaction be to a monumental achievement ?
Let's face it, it's a great thought, but is it realistic ?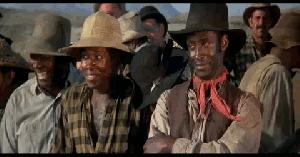 Caption from Friday…