Celtic Diary Friday December 1: Motherwell Steal "rangers " Headlines
Anyone would think it was all organised between them.
The Motherwell whinging has defelcted from any criticism of an Ibrox AGM, nit, of course, that there was any criticism of the Ibrox AGM….
Motherwell, still moaning about the penalty that saved Celtics unbeaten run, issued a statement that had exactly the same structure as those we have come to look forward to seeing from Ibrox..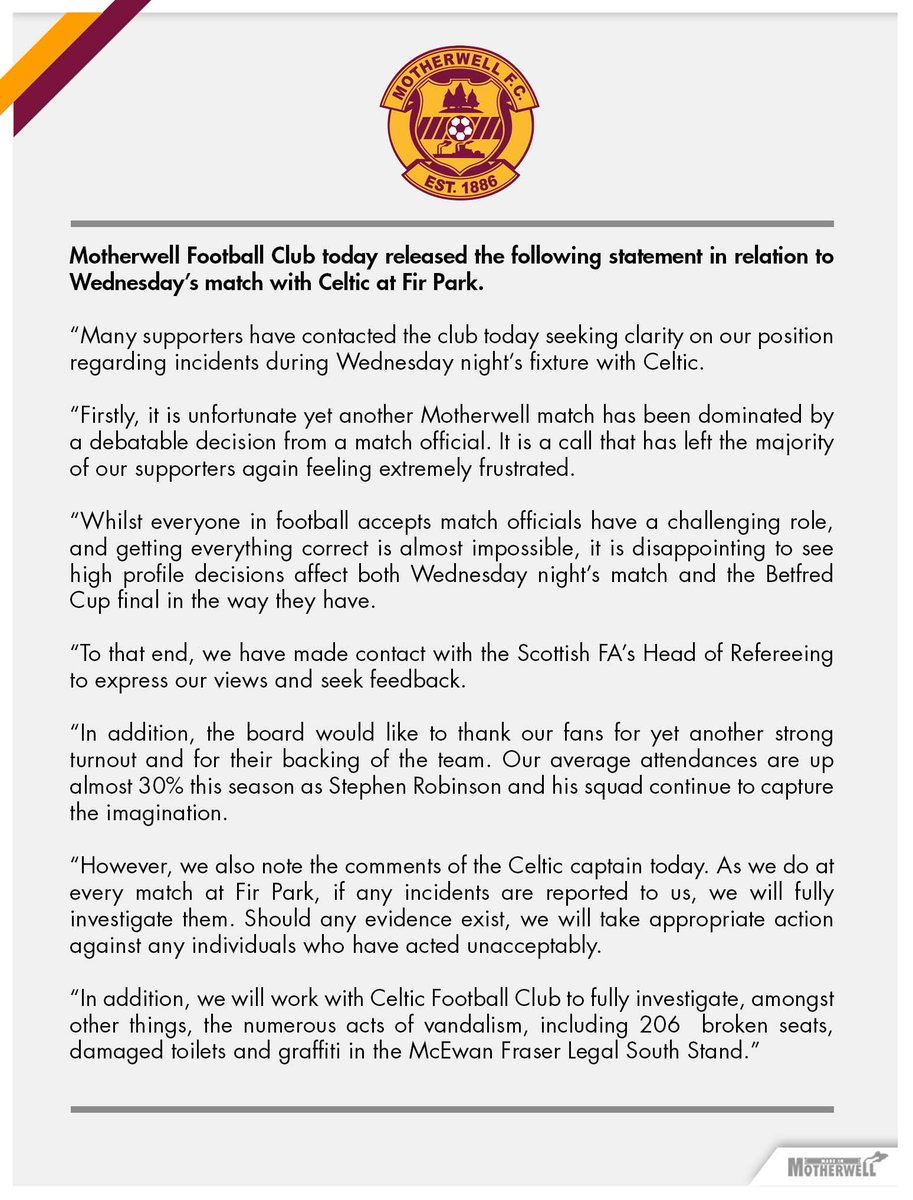 Clearly the siege mentality will attract supporters for a while, and that may be the reason for the prolonged assualt on everyones common sense, but why the statement ?
Why approach the head of refereeing to complain about an incident where you have rejected  the opportunity to appeal ? That seems a little unusual to me .
Then there's the damage to seats, toilets and anything else they can think of in the meantime.
Of course, if you look deeper, you will find out why Mptherwel have gone all "rangers "…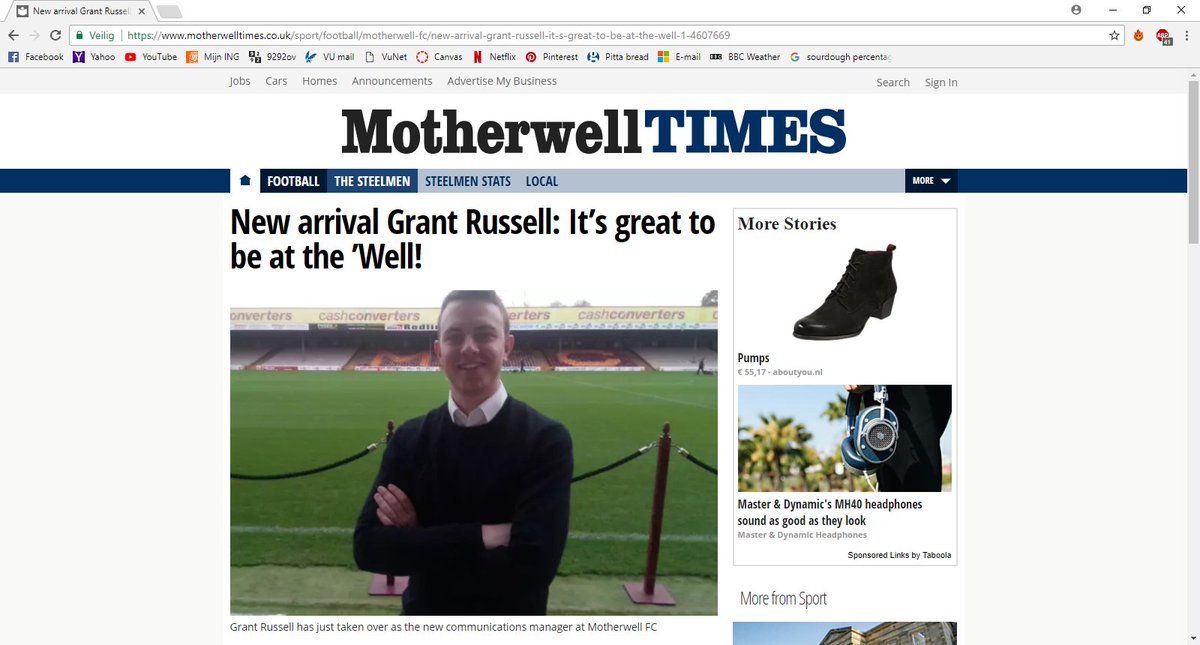 Grant Russell, the man who flaunted a doctored copy of the Traverso letter, is in charge of communications and media down at Fir Park, and this, it seems, is why they hired him.
Both incidents were penalties, both incidents can be shown to be penalties.
Motherwell are at it, but we have to ask why.
It could be an attempt to boost crowds down there, to keep the club on the back pages. Which is commendable, but there are ways to do that without making yourself, and your employers, look ridiculous.
Grant is new to the job, so he's learning. no doubt he either looks up to or consults the Fat Controller over at Level % PR, because this statement looks as though its been released after the same editor has had a look at it.
One wonders if there will be an investigation, or punishment for the actions of Motherwell fans, who threw various objects at Celtic players…which would explain Motherwell going on the offensive-any fine would make a serious hole in their account- or if they'll all agree to move on again.
The missile throwing incidents have made the back pages…but its only the Sun, so no one will see it.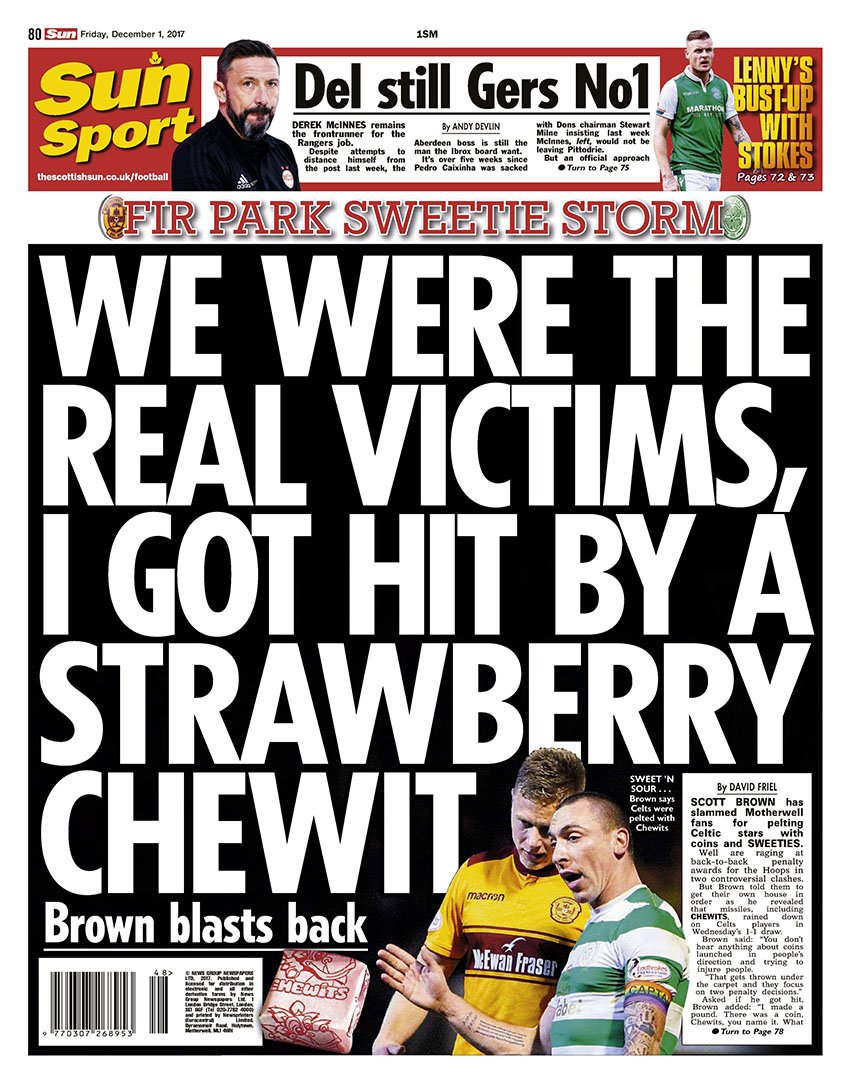 Although the story is played for laughs here, it is quite serious. Look at the size of that chewit. We're talking serious head trauma if it connects.
We'll see what happens next, and again we have to congratulate Motherwell, because everyone will be watching what happens at Celtic Park tomorrow, when the trilogy concludes.
While all that was going on, serious questions were being asked of Dave King, the man who says he is in charge of "rangers " . Extra security was drafted in as organisers expected the pasionate and staunch support to be asking some searching questions, and the threat of violence hung over the event should they not receive answers…
Astonishingly, king was asked what school he went to, and if he would cut the away allocation when Celtic come to visit.
The impending financial cold shoulder facing him, an therefore the club, was routinely ignored.
And then, of course, that gave the fat controller the chance to unleash the hounds…sorry, I meant poodles.
Rangers are still on road to recovery but Dave King leads the way with impressive showing – Gary Ralston's AGM verdict
The AGM didn't produce much in the way of talking points but it was a sign Rangers are starting to be run properly. 
If you don't count having no money, no manager, and no chance of getting either to a decent level.
Rangers moved out of the Clyde Auditorium yesterday just as Jools Holland prepared to move in for a two-night residency.
Talk about Up The Junction.
The former Squeeze pianist and the Light Blues may have become adept in recent years at singing the blues, but the Gers faithful were comforted by a commitment to ensure they'll soon be hosting a Hootenanny of their own again at Ibrox.
Rangers chairman Dave King, who struck the right tone between assured and apologetic, isn't always a natural communicator but played his audience as comfortably as Holland tinkles the ivories on a Steinway. 
King murmured a few bars of soulful regret – we mismanaged Barrie McKay's departure from the club and sold him on the cheap, he lamented.
There were a couple of torch songs of defiance as he insisted they are on top of the recruitment process for a new manager, which could be finalised next week, and dismissed claims they've been asleep on the job.
He even threw in a revenge number, hitting out at the Easdales for dobbing him in
to the Takeover Panel, an
 allegation angrily denied by the McGill's bus bosses.
The 1200 supporters inside the Armadillo joined in on a sing-along of an old fan favourite, slagging off Celtic fans and demanded their ticket allocation for Ibrox be reduced. 
They treat us and our players with contempt," warbled one shareholder soloist, who surely wasn't reaching for the mic in the days when his team put four and five past the Parkhead club. Rangers managing director Stewart Robertson makes a rotten Freddie Mercury. He ruined the harmonious buzz from the audience when he pointed out Celtic would operate a quid pro quo policy in return, before promising to continue dialogue.
The loud murmurs of dissent from the floor let it be known they would happily give up their seats in a corner wedge of
 Parkhead in order to see the Broomloan Stand painted in a sea of blue on Old Firm matchday.
King's encore, broadcast later on Rangers TV, was another popular number, promising continued investment until the club are back and ready challenge Celtic for Scottish football's
ultimate bragging rights. 
He said: "The only way we can be self reliant is to have continued success in Europe. It's not enough to qualify and be knocked out at the early stages.
"It will only happen when we feel we're sufficiently resourced to be reasonably sure we can get to the Europa League, its knock-out stages and occasionally the Champions League.
"At that level we can be self sufficient, but we're probably still two or three years away from that."
Observers expecting a rowdy reception for the board in light of the time it has taken to appoint a successor to Pedro Caixinha, allied to recent underwhelming results, were disappointed. 
The spirited performance little more than 12 hours before as they knocked three past Aberdeen without reply took some of the sting from the occasion.
Historically, Rangers shareholders have been reluctant to wash dirty linen in public, albeit they made an exception for the Easdales and chairman David Somers two years ago with shouts of "rats" and "spivs" as they sat huddled in a cheap marquee at the corner of the Govan Stand.
In his chairman's address, King read from a prepared statement in which he revealed the club were bound by a confidentiality clause from revealing a pay-off to Sports Direct for £3million to end their controversial retail deal.
He also frankly admitted he and the Three Bears cannot dip into their pockets forever, which makes their return to profitability sooner rather than later all the more pressing. 
He added: "So far the board has been successful in securing the cash resources that have been required – often at short-notice – but we can't take future funding for granted if there is no end in sight to the company's losses, or if we take on excessive risk during this intervening period.
"It is the responsibility of your board to ensure that this does not happen."
On several occasions, shareholders stepped forward to thank King and his directors for
ultimately rescuing their club from the grip of Charles Green and various other money-
grabbers, but praise was also tempered with valid criticism.
A representative of Club 1872 took the club to task over the delay in appointing a successor to Caixinha and claimed it had cost Rangers reputational harm, as well as progress in the league.
King replied: "I don't accept the comment. It can take me three months to appoint an
 executive in South Africa. It's a very, very important position. 
We are aware this is going to be a three to three-and-a-half year contract and in doing proper analysis of who the person should be, the fact we lose to Dundee, Aberdeen or Hamilton doesn't change who that person should be." Director Alistair Johnston admitted they had to act and fire Caixinha because "the players weren't all on the same page" while King made the surprising admission his board are finding it difficult to budget.
In offering an explanation, he also suggested director of football Mark Allen may have a more significant role at the club than previously imagined.
King said: "If we'd gone to Pedro and said, 'Here's your budget and it's fixed' then the director of football says he has to change the manager, that's not in the budget and requires compensation."
In the absence of a manager, Allen represented the football department and was asked to outline the key attributes for the new manager. 
He said: "There must be
continuity to the football club, from the academy to the first team. A big consideration is someone who sees the bigger picture. We've invested in our academy and you can see shoots such as Ross McCrorie coming through.
"However, the manager will always have the say on the players he picks, team selection and the decision over tactics."
Shareholders are expected to pass Resolution 11, which will give the board the chance to offer new shares to new investors but King is unlikely to invest,
technically speaking.
Asked about his ongoing battle with the Takeover Panel, he said: "I invest through one of my trust companies, New Oasis Asset Ltd. It is not my intention to hold shares in my personal name."
A mention of Oasis in the shadow of The Hydro. The Gallagher brothers have no plans for a big time comeback soon, but King and Rangers? On the evidence of yesterday, Definitely Maybe.
That was pretty much the gist of several articles that appeared yesterday. Other acolytes such as Chris Jack added their tuppence worth on the same theme. 
We've seen it all before. We're seeing it again, a complete refusal for the Scottish media to question anything that convicted fraudster Dave King tells the Ibrox support, who are again being fattened up for the fleecing. 
When king disappears, and he will have to, what will their excuse be this time ? 
And what will they do when the blue pound can no longer be relied upon to balance their books ? 
Despite an impressive track record, even that lot cannot fall for all of this again. 
Can they ?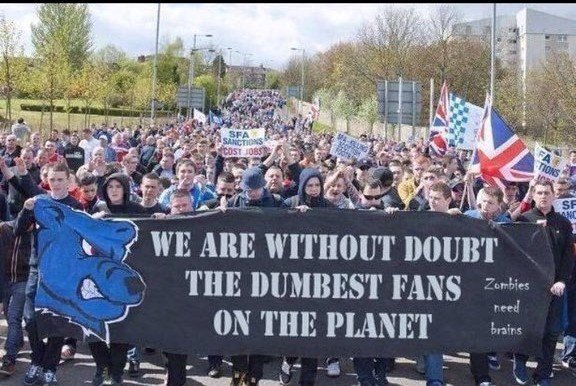 Meanwhile, the laptop loyal have collaborated on this book, which tells of their encounters with David murray, during his ill fated time at Ibrox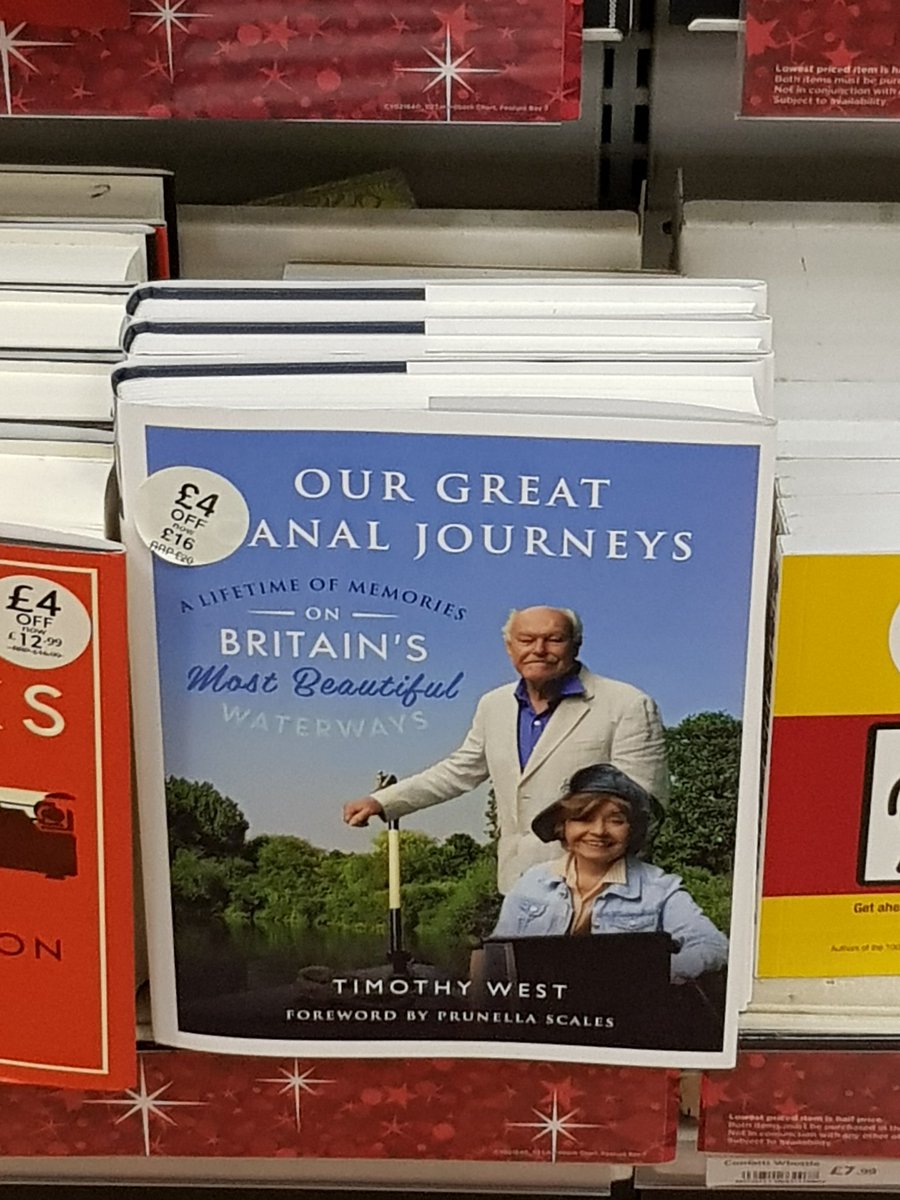 It's Friday, and of course that means its time for us to announce the Etims
Knob of the Week 
Again, we have seen a number of excellent candidates, and the statement released by Motherwell almost secured another award for Grant Russell, but if you consider that his job is to keep the club in the headlines, then he's doing rather well.
So we have to look further afield, and we return to an old favourite, someone who really should get a lifetime award…
It's the SFA chief Stewart Regan, who yesterday , amidst a mere puff of publicity, opened  their big convention..
On Thursday (30 November), the Scottish FA Convention will take place for the fourth consecutive year at Hampden Park.
The Convention offers all Scottish FA member clubs a forum to share best practice, discuss current trends and participate in workshops geared towards improving the game.
It is the centrepiece of the Scottish FA Congress, a forum that is now fully representative of the Scottish football family with the incorporation of PFA Scotland, Coaches' and Managers' Association, sportscotland, Scottish Senior Football Referees' Association and Scottish Football Writers' Association.
The day will be hosted by Richard Gordon and Eilidh Barbour and an array of speakers will take to the stage to educate attendees and provide food for thought on how they can further develop their own clubs.
Maurice Tollenaar of UEFA and David Elleray of IFAB will consider how technology will change football as they talk about new trends in media rights and the use of video technology respectively.
Omar Chaudhuri from the 21st Club will tackle the subject of recruiting the right people and challenge participants to think differently around bringing new people into their organisation.
In the afternoon three workshops will take place.
Alyson Evans of the Scottish FA will discuss children's wellbeing and Kerry Keenan from Celtic FC will explain how the club celebrated the 50th year anniversary of the Lisbon Lions conquering Europe.
Members of the Scottish FA Youth Ambassador programme will also lead a workshop reflecting on the work they have done within the organisation following a year of being paired up with Scottish FA staff.
All attendees will also hear from Southampton FC's Director of Football Operations Ross Wilson who will focus on club and player development before the day is rounded off with Malky Mackay. 
The Scottish FA Performance Director will be joined by Scotland Women's head coach Shelley Kerr along with former Scotland midfielder Murdo MacLeod for a panel discussion on what it takes to be a winner.
Live updates of the Scottish FA Convention will be tweeted from the Scottish FA Twitter account.
Scottish FA Chief Executive Stewart Regan said: "The football calendar can be relentless but the Convention on Thursday will allow us all to draw breath, share ideas and discuss ways to deal with the challenges that we are all facing. 
"The programme for the day has been designed bearing that in mind with a variety of speakers lined up to educate those in attendance.
"The Convention is now in it's fourth year and provides a relaxed environment for all our member clubs and the football family to learn more about a number of different areas in the game and think differently about how they approach situations in the future." 
He really doesn't get it, does he ?
Not only did hardly anyone know about the convention, real and relevant issues were ignored, which is the SFA way.
Regan is the
Knob of the Week 
but perhaps we should all get an honourable mention for allowing this clown to remain on office..
Yesterday, we had this charming image..