Celtic Diary Saturday November 11: The Week Ahead….
Usually in the diary we cover what has happened, and since not much is happening, we're going to cover what might happen instead, based on what we have seen so far, and on a couple of snippets we've heard from drunks and octopi.
Keiran Tierney will go on to get over one hundred caps , at least according to Malky Mackay, who apparently isn't the Scotland manager anymore until Stewart Regan finds out that no one with any ability or integrity wants to work with him.
'I think Kieran can be captain for Scotland for 10 years,'
which sounds to me more like someone handing out a custodial sentence..
'I think he can captain his club eventually, but I think he could be Scotland captain for years. I saw it on Thursday night.
'He played left side centre back against top, top players and he was just so calm.
'He carried the ball out, defended well, will get better in terms of his talking. But I had no doubts the minute Scott Brown got injured that that is who would be captain on Thursday night.'
Woah… Scott Brown is injured ?
Right, here's whats going to have to happen…give him a chance to recuperate, the only games he should play in between now and the Europa cup are the League cup final and the Anderlecht match.
Father Time may well have caught up with him, and these niggling little knocks are becoming more frequent.
For now, he is irreplaceable in his contributions to the team, so we need to keep him for the important games.
When Tierney led Scotland onto the pitch the other night, he wore the captains armband, and on that armband was a poppy.
If any other symbol when displayed, or not displayed, publicly caused so much division and hatred it would be banned outright.
As it is, its becoming a parody of what it presumes to stand for.
Some go way overboard to show their respect, and in turn merely cheapen the meaning..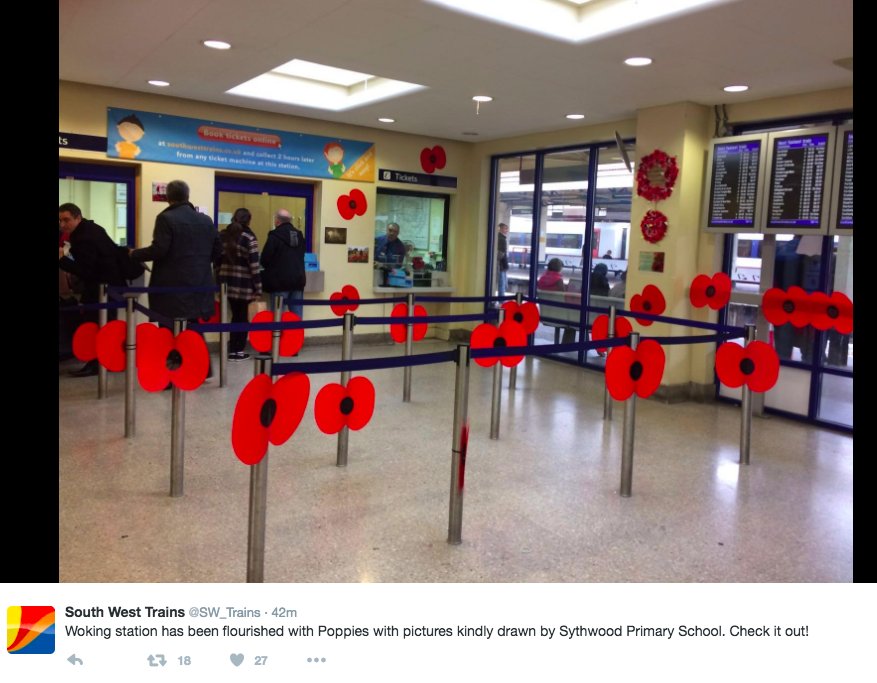 Though fair play to the Air force, who can get the message out to a wider audience as they bomb hospitals and schools..
Whereas others of a more staunch nature, reserve their abuse for those they feel aren't quite as staunch.
The usual vitriol poured forth from the usual suspects on social media, accusing Tierney of not wearing a poppy, and when it was apparent he was wearing one, the hatred shifted to Celtic, and what one contributor referred to as a "club policy "  from a club that was "rotten to the core "
Celtic felt forced to respond…
It wouldn't have been the response I would have given.
This would.
The most staunch will be keeping their poppies on long after tomorrow, lest they should be accused of simply not caring any more…
Also, with next week in mind, we may well find out the real reason why "rangers " released this weeks "crackerjack " statement…
Older readers will remember the kids tv programme which began with the phrase "its Friday, it's five o'clock " before a group of c grade comedians who never quite made the big time did their weeks work.
A tradition which has been enthusiastically continued by Scotland newest club and their haplessly transparent PR advisors, with this statement, which at first glance seems unnecessary…
THE Club confirms that since the departure of Pedro Caixinha it has received numerous applications for the now vacant position and is anticipating further applications by the end of next week.
The Club will then consider all viable options available to it. At this time the Club has not interviewed any candidate and will take its time to ensure that the best possible decision is made.
Our friend at Ibrox, referred to as the magnificent octopus by her colleagues on account of her putting together her magnum opus about the goings on at ibrox over the last few years, tells us there is a reason for this statement.
 "Sure aberdeen have had a pop at them for tapping their manager up. And they're shit scared of getting a fine or having to cough up the money for speaking to him " 
So next week, will we see a reversal in MSM narrative ?
Or will it just become a little more subliminal ?
The simple fact is that they want McInnes to quit Aberdeen and work for them.
McInnes is contractually bound to Aberdeen, with a clause demanding payment should another club wish to speak to him.
If McInnes or Aberdeen feel that either has breached that contract, and "rangers 2 are guilty somewhere, the consequences could be a little more than the Ibrox bank account can handle..
Speaking of Ibrox and bank accounts, look out for more on this next week..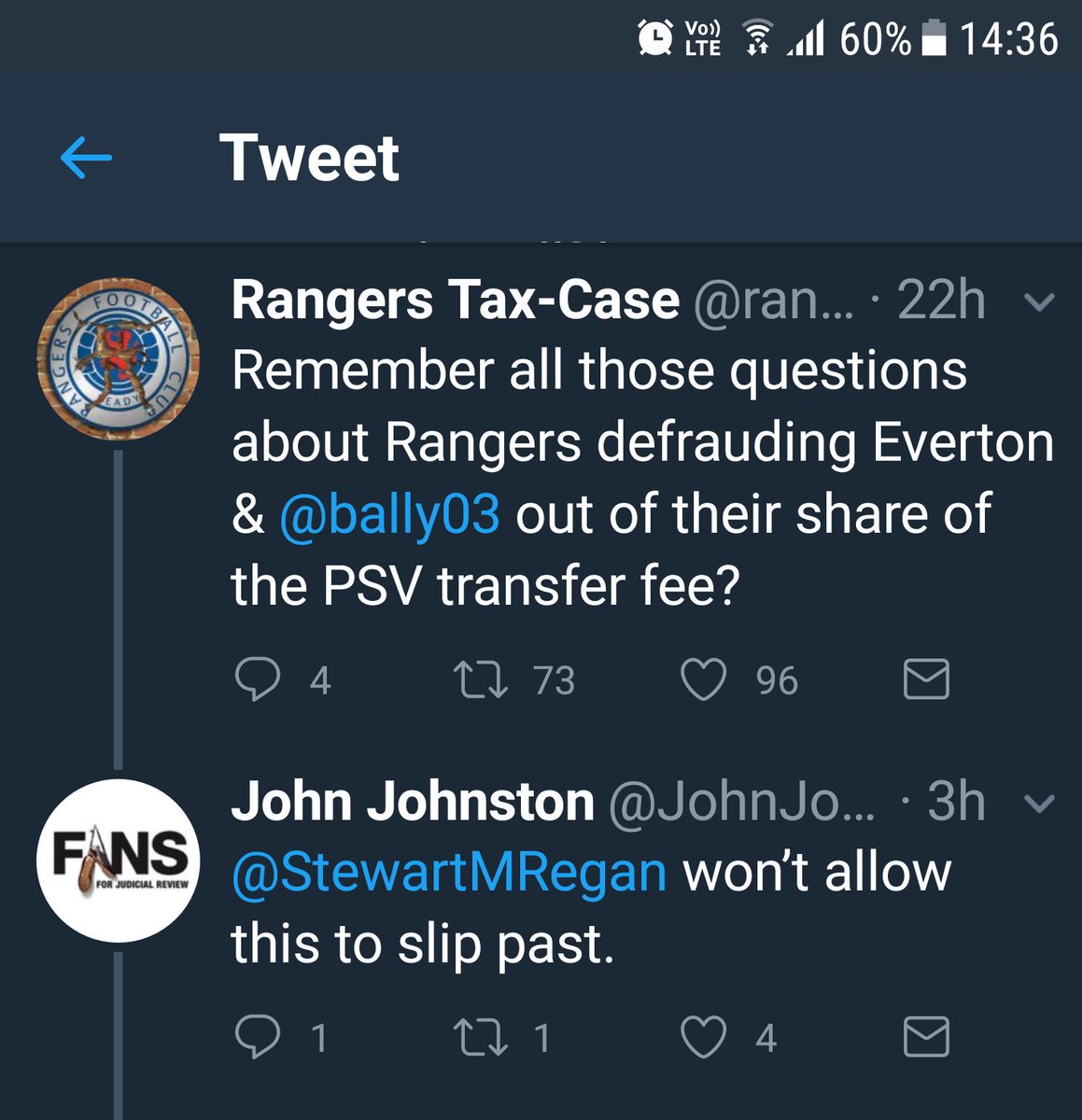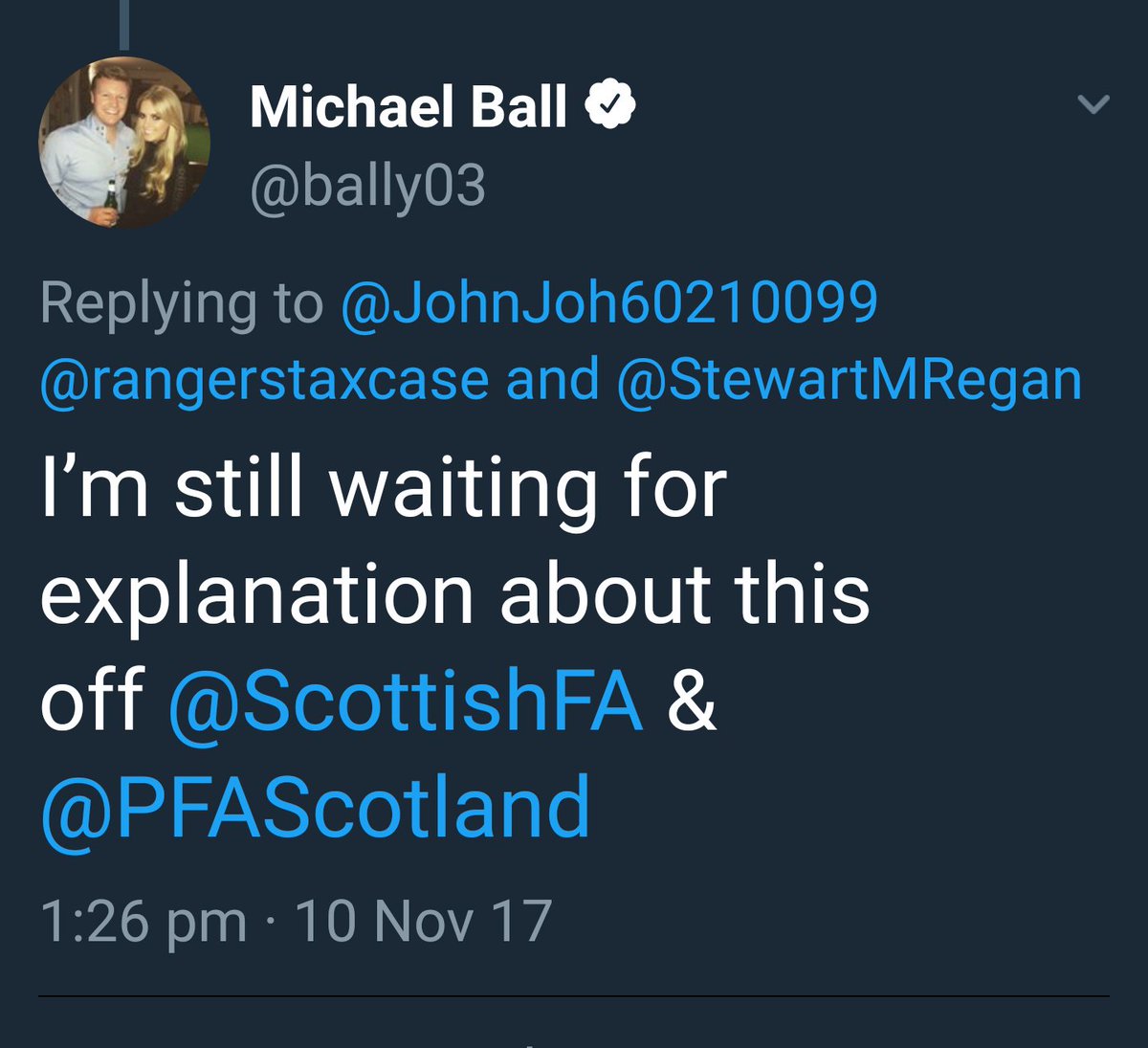 Has someone not been given the money he was due ?
Ball, if I recall correctly, was dropped from the Rangers team when the club noticed another appearance triggered another payment to the club who sold him. Harry Brady of Celtic Underground remembers it better than I..
Harry Brady Retweeted Michael Ball
Ball had his wages reduced with a promise of getting the shortfall when transferred. With the fraudulent use of payments via a 3rd party – No transfer no wages HOWEVER RFC Newco agreed to honour all Oldco football debts…
I'm quite sure the MSM will pick up on this story and do a bit of digging.
Especially as we know an English title is on it already…
In Scotland, there doesn't seem to be a realisation that there is a whole world outwith her borders, and indeed many many different ways to achieve many different things…
Stories such as this next one, tweeted by Barcabhoy and seen by over 52,000 people, need to be investigated…perhaps it'll be next week, especially as their seems to be a lot of public interest in off shore tax related activity…
Isn't this of interest ? @bbckennymac @BBCMarkDaly Rangers are funded from an offshore tax haven . Provided interest free loans from BVI 
As expected, the intrepid Mark Daly is not on the case, and Kenny MacLaughlin is still at the liquidation denial stage, so he's way, way behind on this one.
Whilst Celtic, and Scottish football can look to a brighter future if its problems are dealt with, fearlessly and without favour, some can only look back wistfully over their shoulder…
Or this guy, who also looked back, but perhaps git his memories a little jumbled..
Thats why today we are looking forward..
Time to put that lot, and all the stuff that comes with them, firmly back into the past.
Late seventeenth century, perhaps, they seem to like that period…
Yesterday, we showed you this..