Celtic Diary Sunday October 29: Ain't So Bad
Celtic equalled the British record of 62 domestic games unbeaten yesterday.
Oh yes we did.
I've checked the results.
But one or two don't seem to realise this. One or two haven't quite grasped the magnitude of this achievement, nearly two years in the making. Or, put another way, had Celtic lost yesterday, it would be nearly two years at least before the chance would come around again.
Which must have put a lot of pressure on those called into the side to give the more experienced campaigners a rest ahead of tuesdays clash with Bayern Munich. Put yourself in their boots.
What if Kouassi, just back from injury, had played a weak pass that was intercepted, and Kilmarnock had scored a winner ?
Or if a clumsy tackle by Kristoffer Ajer had led to a penalty and a sending off ?
An understrength Celtic got a draw, and they got a draw against a resurgent Kilmarnock whilst the weight of history was bearing down on their shoulders.
Maybe we should stop moaning.
Fickle Celtic fans slated Tom rogic on social media with many claiming it was his worst game ever, and ach, I could spend all day going through some of the comments, but I won't.
Instead, lets look ahead…this is a list of the next targets, the three longest unbeaten runs in Europe..
104: FCSB (1986–89)
The Romanian side set this European record during their mid-1980s golden age under Emeric Jenei and later Anghel Iordănescu. Winners of the 1985/86 European Champion Clubs' Cup, semi-finalists in 1987/88 and runners-up in 1988/89, a team featuring the likes of Miodrag Belodedici, László Bölöni, Marius Lăcătuş, Victor Piţurcă and Gavril Balint were unrivalled at home. They lifted five straight titles until a resurgent Dinamo Bucureşti knocked them off their perch in 1989/90. They also won all 15 Romanian Cup matches they played in that period, making their total domestic unbeaten run 119 fixtures.
88: Lincoln (2009–14)
When Lincoln became the first Gibraltarian side to play in Europe on 2 July 2014, drawing 1-1 with HB Tórshavn before a 5-2 loss in the Faroe Islands, defeat was not something the Red Imps were used to. Between 9 May 2009 and 19 September 2014 they did not lose in the Gibraltar Premier Division, at 1,959 days the longest chronolgoical unbeaten league streak (though they did suffer two Rock Cup defeats in that time as well as they reverse at HB). That came in the midst of a run of 14 straight championships from 2002/03 to 2015/16 that equalled Skonto's European record.
63: Sheriff (2006–08)
The Tiraspol-based side utterly dominated Moldovan football in winning ten straight championships between 2001 and 2010. However, they hit some kind of critical mass under Belarusian coach Leonid Kuchuk in 2006/07, becoming the first club to claim the national crown without losing a game. Arch-rivals Zimbru finally ended this famous streak in March 2008, before Sheriff marched onto yet another title regardless. 
Still, Celtic have two in the top five, and thats pretty impressive.
As is the tally of 176 points from a possible 186 on this particular run.
Now, on Tuesday Celtic face Bayern Munich, and with Patrick Roberts injured, perhaps the team will move away from the restrictive practice of two inverted wingers. Despite two heavy defeats in the competition, Celtic are still favourites to make the Europa League, and whisper it, a win against Bayern would put the hoops level on points with the Germans, meaning that a point in Paris and a win over Anderlecht would make it very very close at the top..
However, therein lies the problem.
Even domestically, the team seems to have slipped off track at home. Only the Astana drubbing has been worth shouting about this season, and in fact we have to go back to 2013 for Celtics last home win in the champions League group stages.
That is unacceptable.
Yet a return to the Fortress Parkhead days would lift the team to the next level, and given the huge improvement away from home, would propel the side into the latter stages of the UCL, regardless of opponents.
If, as expected, Celtic are in knockout football after christmas, and if the home form is improved to the level of the away form, and I genuinely think all thats needed is just a wee bit more belief, then this could be an even more memorable season than the one just finished.
So stop  moaning, and look ahead at whats to come.
There will be days like yesterday, there will, in fact , be even worse days, but the unbeaten run is still intact, there's a cup final to look forward to, and we are still in Europe.
More significantly, read these two tweets, and think about what they say..
And on a day when we matched Maley's record, who was there from Day 1, who knew why we were founded, we once again supported the most needy 
To the @celticfc support, thank you just isn't enough. 8 services will be kept going now thanks to your efforts. Again. 
You see, it ain't so bad…
Some people have very little to cheer about…pitch invasions over a draw at Firhill, and then the rush to celebrate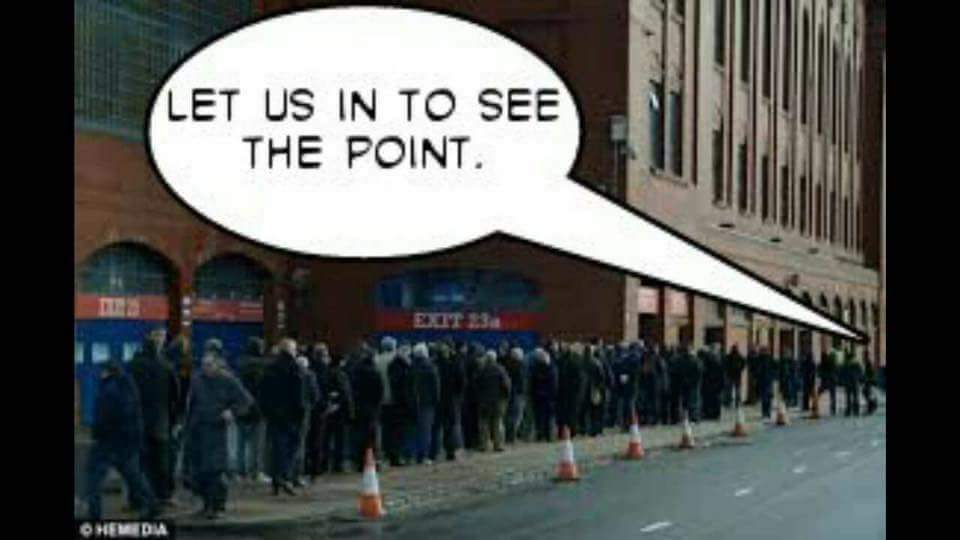 But we hear a new management team is almost in place..
But we must beware complacency, and the formation for the next league game could probably do with a bit of tinkering with.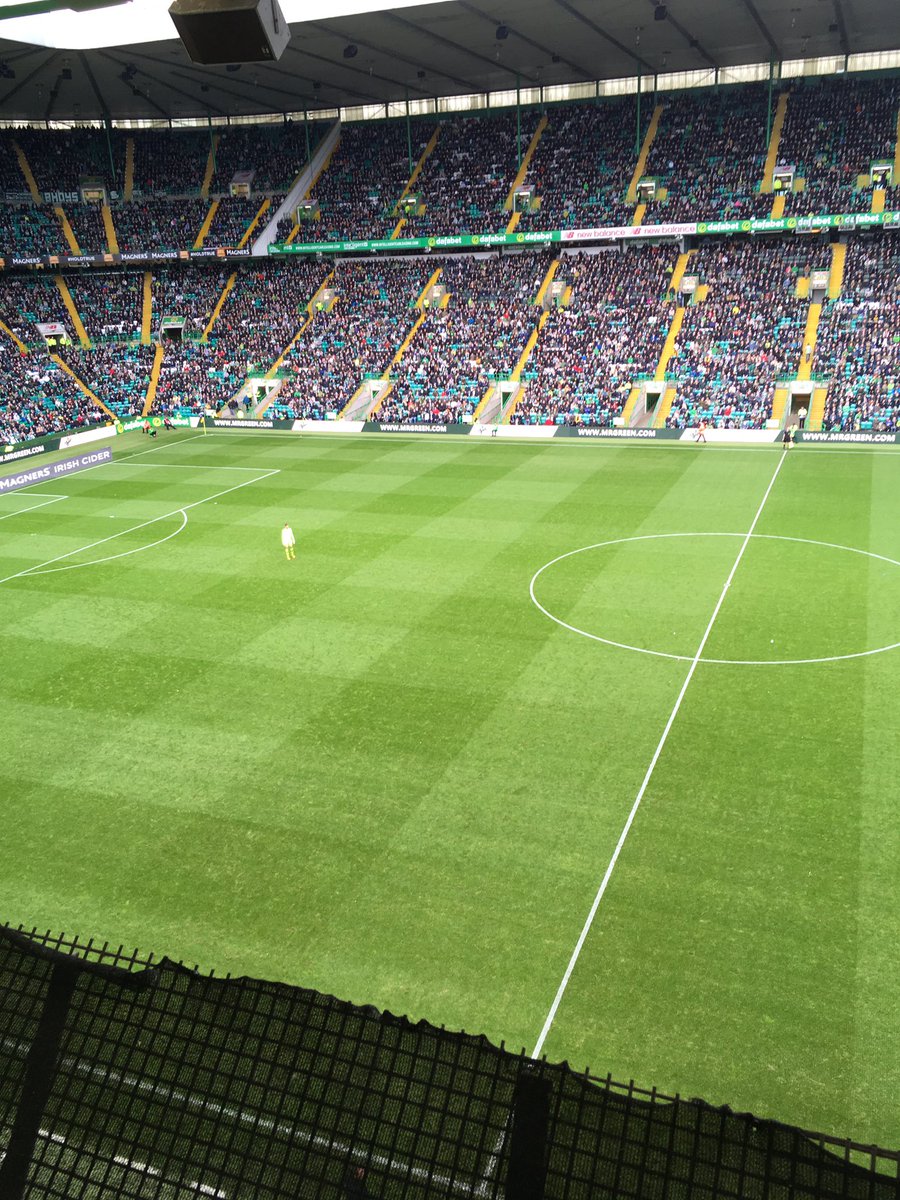 Tell you what made me laugh yesterday, the picture above reminded me there, as it concerns a goalkeeper..
87′ – We can confirm that Crocombe has been sent off for urinating during the game. We are not joking. #greenarmy (1-2)
And then there was something that made me cry, well, nearly…
 Yesterday we asked for your thoughts on this..