Celtic Diary Tuesday October 3: HMRC Make Their Move
Those who decided to use the unique tax system promoted at Ibrox in those heady days of creative accounting are about to find out that if something is too good to be true, then it isn't true.
The tax free remuneration invoked by David Murray has been deemed by the Supreme Court not be be lawful, and HMRC, pausing only to stop laughing, are about to send out something called a follower notice to those who would have gotten away with it if it hadn't been for those pesky policemen.
Still, at least none of them are stupid enough to go bankrupt and transfer their assets to their wife.
A follower notice, according to the HMRC website is this;
Follower notices and accelerated payments
What to do if you've been involved in a tax avoidance scheme and receive a follower notice or accelerated payment notice from HMRC. 
Overview
If you've been involved in a tax avoidance scheme, you could receive a follower notice, accelerated payment notice (APN), or both from HM Revenue and Customs (HMRC).
The notice you receive will tell you what you need to do. Make sure you follow the steps in the notice, if you don't, you may have to pay a penalty.
Follower notice
If you use a tax avoidance scheme that has the same or similar arrangements to one that HMRC has successfully challenged in court, HMRC will check your tax affairs and may send you a follower notice.
A follower notice asks you to settle your tax affairs with HMRC. If you don't, you may have to pay a penalty.
As well as a follower notice, you may also receive an APN. If you do, you'll need to pay the accelerated payment as well as settling your tax affairs.
Accelerated payment notice
You may receive an APN if there's an enquiry, dispute or appeal in progress that relates to your tax affairs and you've either:
If you receive an APN, you must pay the amount of disputed tax. HMRC will hold this money until the enquiry into your affairs is complete, or your appeal is resolved. You'll get the money back if HMRC finds you don't owe it.
If you don't pay the disputed tax amount by the date on the notice, you may have to pay a penalty.
Partner payment notice
If you're a member of a partnership you'll receive a partner payment notice (PPN) instead of an APN.
A PPN usually works the same as an APN, but the individual notice you receive tells you exactly what you need to do.
What to do if you receive a notice
The notice you receive tells you:
why it's been sent to you
what you need to do next
what to do if you disagree
any relevant deadlines
the penalties you may have to pay if you don't take action
You should carry out the actions described in the individual notice you receive.
Penalties
If you don't follow the steps described in a notice you receive, you may have to pay a penalty.
If this happens, you'll receive a notice of penalty assessment telling you how much you have to pay, and by when. It also explains how the penalty is worked out.
Appeals
You can appeal against any penalties you receive from HMRC relating to follower notices, APNs or PPNs.
You can't formally appeal against a notice you receive, but it does give you instructions on what to do if you disagree with it. 
Whilst those in receipt of one may be tempted to tell HMRC what they can do with it, that tactic is doomed to fail.
Thing is, these players took a chance on getting away with something, and they didn't.
At this stage, they can still pass go, can still collect £200 and may not go directly to jail.
Though greed is a terrible crime, you have to feel a wee it sorry for them.
Footballers are not noted for being of above average intelligence, and they live in a cut throat world of business movers and shakers.
And crooks.
Thats why they employ agents -at enormous commissions-to do the moving and shaking for them.
Had I been advised to take an EBT, and assured that the side letters were of any use, my own agent would currently be locked in the garage with electrodes attached to his dangly bits while police negotiators haggled for his release.
So, who is going to be the first player to sue his agent for dropping him in the doodoo ?
As far as I can see, its a cast iron case, and would also have the happy outcome of agents getting a wee kick up the arse.
Something to think about…
Back at the ranch, and its international week, so there's no real football to look forward to.
Meanwhile, the best fans in the world continue their campaign to make sure that any confidence new winger johnny Hayes gets from his manager, they will stamp on it and throw it out the back door.
Hayes has been at Celtic since the summer, and had earned the move with some excellent performances for Aberdeen. He's finding his feet at his new club, and more often than not is finding them swept away by a support notorious for blaming wingers for all the ills of society.
Why do we always need someone to moan about ?
The strength in depth of the Celtic squad means that Hayes can afford to be given time to adjust to his new surroundings, he can be encouraged to settle in at his own pace. All fish eventually find their level to swim at when they are added to a bigger tank, and yet with Hayes there is an element in the support who want to let him flap about on the kitchen floor.
Efe ambrose could tell him a thing or two about our support. so could Aiden McGeady and James forrest.
Thats the key word, you see…"support " . We are supporters.
How about cutting the guy some slack and giving him some support ?
We've a crucial month ahead of us. A double header with Bayern Munich, a league cup semi final and an Aberdeen side breathing down our necks at the top of the table.
We don't need any of our players frightened to try anything in case the fans get on his back.
In fact, while we're on the subject of helping people out…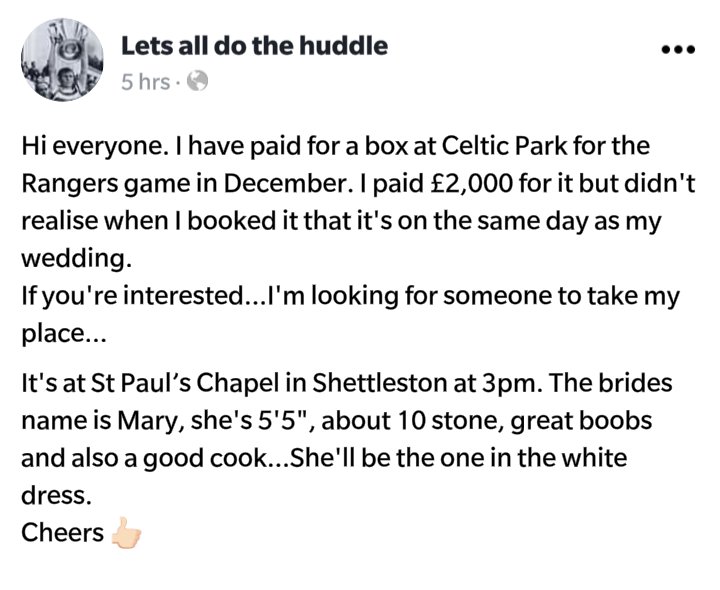 And some people do need help..
Could Lionel Messi be mving to Manchester City ?
He certainly knows now what it feels like to play for them..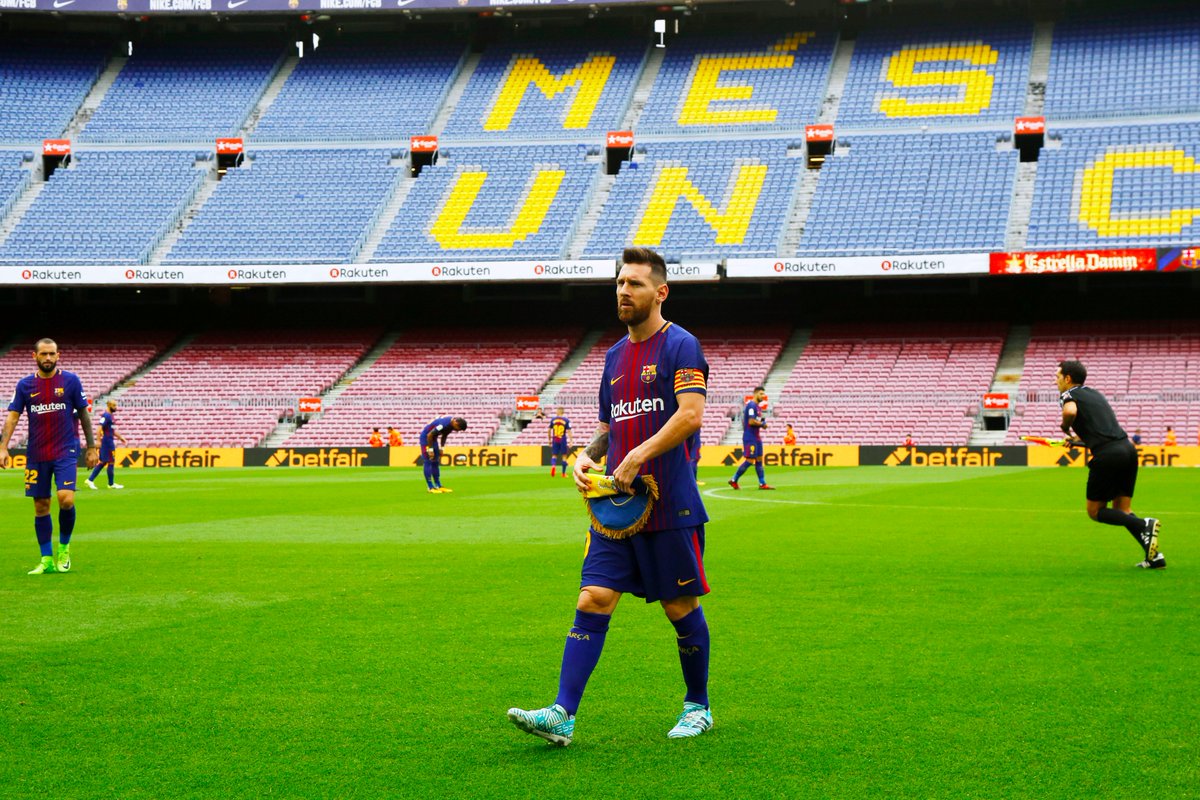 Flights and hotel now sorted for Munich , but match tickets may be an issue.
If anyone knows any tricks, such as signing for Bayern munich or pretending to work for the SFA, let me know.
Caption yesterday..