Celtic Diary Wednesday September 27: Show Some Muscle In Brussels
Whilst not exactly the defining game in the European campaign, tonights clash with anderlecht will go a long way to deciding if there is to be European football after Christmas.
Anderlecht seem to be looking at it that way, they're paying their players a 40,000 euro bonus if they win. If they pay it in euros and the players hang on to it for a bit that could soon be worth about £100,000.
Will Celtic pay a similar bonus ?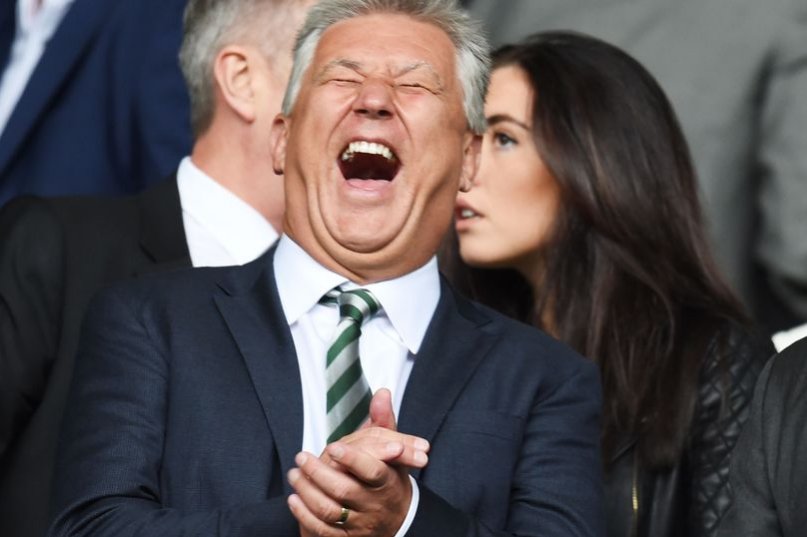 Manager Brendan Rodgers explained why not…
"At this level, it's for a love of football and love of the game – for the spirit of the game and to perform," 
"If you get the result, there is a consequence for that and for Anderlecht that seems quite nice! We shall see [if it motivates them]. It's clear they've had a difficult start to the 
season. They are a club with a great history but they have changed their coach, which is unfortunate.
"At this level, the resources and finances that you get if you progress can be worth it. But I don't think, for most footballers, it [money] is a consequence of playing well. There are not so many who go into a game and think that's why they want to win.
"It's absolutely about prestige as well. Over the course of the next few years, that's really what we want. We want the name of Celtic, and the representation of Scotland to go as far as we possibly can. We know how difficult it is but that shouldn't stop us looking to fight for that. So that's something we want to be able to do.
"If we can carry the team and carry the club into those latter stages then, of course, there are many other benefits from that."
It is about spirit and so on, and the team need to regain their own spirit after the drubbing from PSG.
"Our spirit is very strong," 
"We've created that over the last 15 months, confidence is an effect of winning games regularly. Every game we play is a pressure game because we put that pressure on ourselves, but pressure also comes with playing for a 
prestige club such as Celtic.
"Playing at home is an advantage, but we also enjoy playing away because we are given a wee bit more space. We can control the ball, be good in possession and we also have pace on the counter attack to trouble the opposition."
Maybe there's a clue there in how the team will line up tonight.
Rodgers has put the PSG game behind him, and hopefully so have the players. They were, for the second year in a row, caught out by the quality of the opposition, and didn't seem to want to adapt.
There were signs that the players had regained a little spirit, but it could also be argued that PSg were far enough ahead to take it easy by then.
But its in the past now, and Rodgers agrees..
"I think games like the PSG one are little reality checks,"
"That's what it's like at this level. I always tend to think there is learning in every situation. It's about facing problems you want to solve afterwards.
"Obviously, they're very humbling experiences them, for players. It's boys who are used to winning and when you come up against that level of play at the very top level of the game then it's tough and it's humbling.
"But we've got an honest group. They've got spirit and we feel they'll improve over the course of the campaign. We saw that last year too. We'll do everything we can to fight for the result, whoever we play."
"I think that game was one where it was understandable. We all looked at that one, we didn't plan and focus on being that timid in the game. But this is a level where you are learning all the time.
"Just because we have been on the run we've been on for the last 15 months or so doesn't mean you're not susceptible to not good performances.
"I think the players in terms of what they have given the club and the nation in terms of performance has been outstanding, but every now and then against the top players in world football they might just miss it."
How does he go about tonights game  then ?
The back four picks itself, now that its returned to full strength.
Brown and Ntcham as the two protectors, the Frenchman didn't feature at Ibrox, and as the clubs most expensive signing in ten years, it could be that he was rested for the big game.
Same with James Forrest. He came on to stretch his legs, but didn't start. He's been scoring goals at home and in Europe on a regular basis and should be preferred to Patrick Roberts, who is flattering to deceive so far since his return.
but he's a more than useful substitute.
That leaves Sinclair on the other flank, and either Armstrong, Rogic or MacGregor in the number ten role.
Has to be MacGregor for me. He offers more to the team, and the other two tend to flit in and out of games.
With MacGregor on the field, the middle to forward linking is far superior, as Rogic tends to run down blind alleys and Armstrong isn't quite as quick at spotting the pass.
That leaves either Griffiths or Dembele up front, and whilst I'd usually prefer Griffiths, perhaps Dembele would be the better option here as he can hold the ball up better, and is more of a physical presence. At least, I'd give him the first hour, and then let Griffiths loose on a tiring defence.
Now you might -probably quite rightly-consider the above musings the mere ramblings of a fan with a laptop.
But there is evidence that puts me at least on a par with the manager when it comes to ,well, sussing out other teams….
"This is the game that both teams will be looking at to have a realistic chance of playing in Europe after Christmas. Anderlecht will see this as a chance to turn around their fortunes.
"Their interim manager has changed their system twice in two games so it will be interesting to see how it works this time. At this level, chances aren't as abundant, so it's about being efficient with the  opportunities we create, as well as being defensively strong. Games like the PSG one are reality checks but there is learning in every situation. Even after the game against Rangers on Saturday we reflected on it and looked at things we could have done better and it was the same against PSG.
"Obviously, they're very humbling experiences but we've got an honest group. They'll improve over the course of the campaign.
"We saw that last year. We'll do everything we can to fight for the result. If you are solely looking at the games against Anderlecht, then to get a win or a draw here – and the other games in the group map out as people think – then that leaves you with a home game against  Anderlecht to try and progress. You'd be happy with that.
"They reached the quarter-finals of the Europa League, so they are still a very tough opponent. They are no mugs." 
From yesterdays Diary…
Anderlecht are no mugs. 
Clearly that makes me at least the equal of Rodgers when it comes to football.
A lot will depend on tonights referee, and his supporting acts.
What do we know about him ?
Well, nothing, so lets ask someone who does… from Futnsoccer
Could this UEFA decision for the Celtic-Anderlecht game prove grave?
33-year-old Spaniard Jesus Gil Manzano, who is yet to officiate a Champions League fixture, will be blowing the whistle when the Hoops play with the Belgian side.
Manzano isn't in anyway a rookie referee, as he's in his 4th season handling games on the continental level and has overseen a lot of La Liga games.
He took charge of 3 Europa League group matches last season, and also a round of 32 clash between Borussia Monchengladbach and Fiorentina.
Manzano has taken charge of 2 El-Clasicos in his 16-year refereeing career, but how he fares on the biggest stage of club football remains to be seen. 
He's known to be a bit free with the yellow cards, the red cards and the unusual step of poking players in the eye when they argue.
Do we do predictions ?
Yeah, why not.
1-1.
Which isn't bad but I'm hoping for a win based purely on the fact that we performed better away from home last year than we did at Fortress Parkhead, where Celtic haven't won a UCL group game since 2013.
Anything else going on ?
Oh..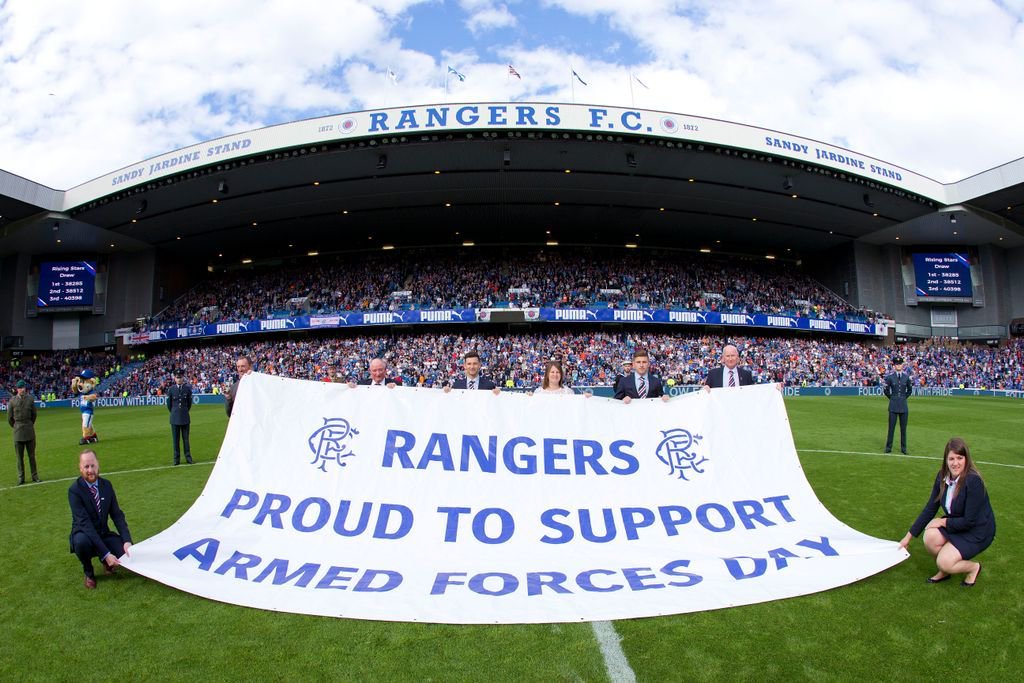 which works out at just under 10p per fan.
Next time they should consider just raffling the flag.
The wee bits and bobs we have been hearing about trouble and strife at Ibrox has suddenly hit the mainstream…
Thing is, given the managers er, clarity, at press conferences, how will they know what is upsetting him. They probably think the car park needs tidying up or something.
Yeah, I just nod and smile when I haven't got a clue what someones going on about as well.
Back to the good guys and all we ask is that they give it their best shot tonight.
Show those in Brussels that Celtic have muscles…
( Mike for fucks sake come back and do the poetry-Ed )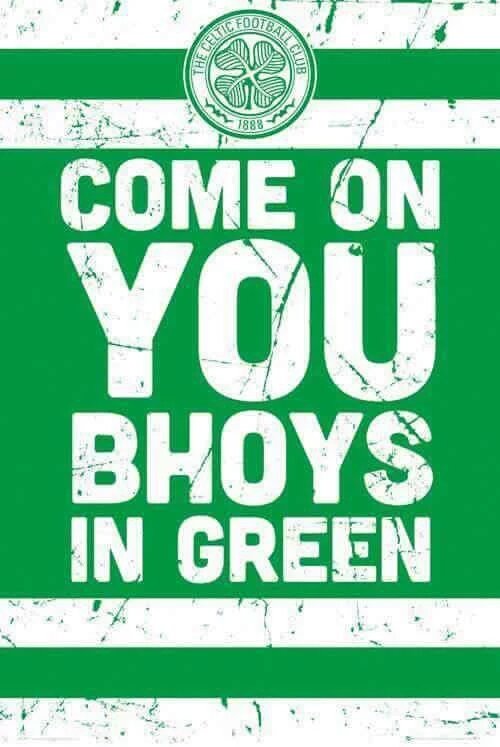 Captions now, and yesterday…
Though this deserves a mention.. from Arsene Parcelie
today…
If you're in Brussels , stay safe. don't do anything to antagonise the police, and above all have fun.
And the rest of us..
Anderlecht v Celtic: Free live stream and TV coverage of Champions League football with BT Sport