Celtic Diary Tuesday September 26: PSG, FFP and WATP
All sorts of tittle tattle flying around this morning.
Some reliable, some debatable and some we've made up.
Going back to the fracas in the tunnel at half time on saturday, Pedro was clearly on the monkey dust. after his spat with Brown on the touchline , he kept his dander up by having a go at John Kennedy as well.
We hear the whole episode caused much amusement in the Celtic dressing room, whilst no doubt the away room was even more fun.
Kenny Miller just sat and took notes while he prepares his cv for the managers position, which will be his as soon as the Ibrox board can find a way of ditching the man who led his previous team to fifth in the Qatari league, this team to defeat against the fourth best team in Luxembourg, and is now struggling to hold down a top six place in Scotland.
Unsurprisingly, the media have concentrated on the "penalty " issue surrounding Jozo Simunovic's leg, and the allegation that Scott Brown elbowed the wee fellow Morales.
This means they don't have to mention any possibility that Caixinha's actions are worthy of a disrepute charge.
Or, indeed, the objects thrown from the stand, the provocative post match behaviour of stewards or anything else that the home club got up to.
Without making excuses for the flare thrown from the Celtic support, did anyone else notice that the stewards put a plastic bag of sand over the flame, instead of pouring the sand out of the bag onto it ?
This is quite serious. as it clearly shows the stewards are merely untrained volunteers, which is unacceptable.
In fact, I doubt that they are professional stewards, as did Kylie anderson on twitter, who recognised at least one of them…
In fact, the police could yet be involved in the Leigh Griffiths nosewiping scandal..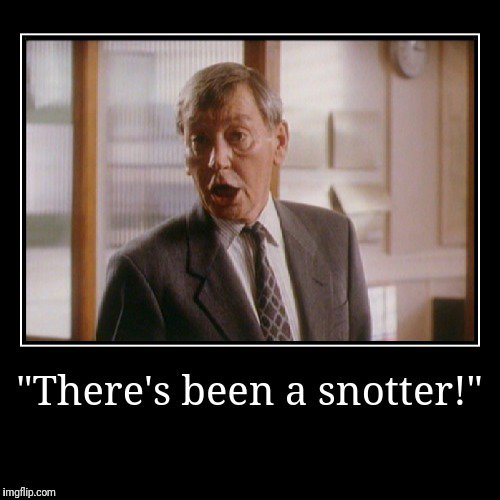 As their team was well beaten again by Celtic, there is a real danger that its merely an indication of whats going to be a dreadful season over the river.
Fortunately, some of their staunchest fans have worked out the problem and know how to rectify it…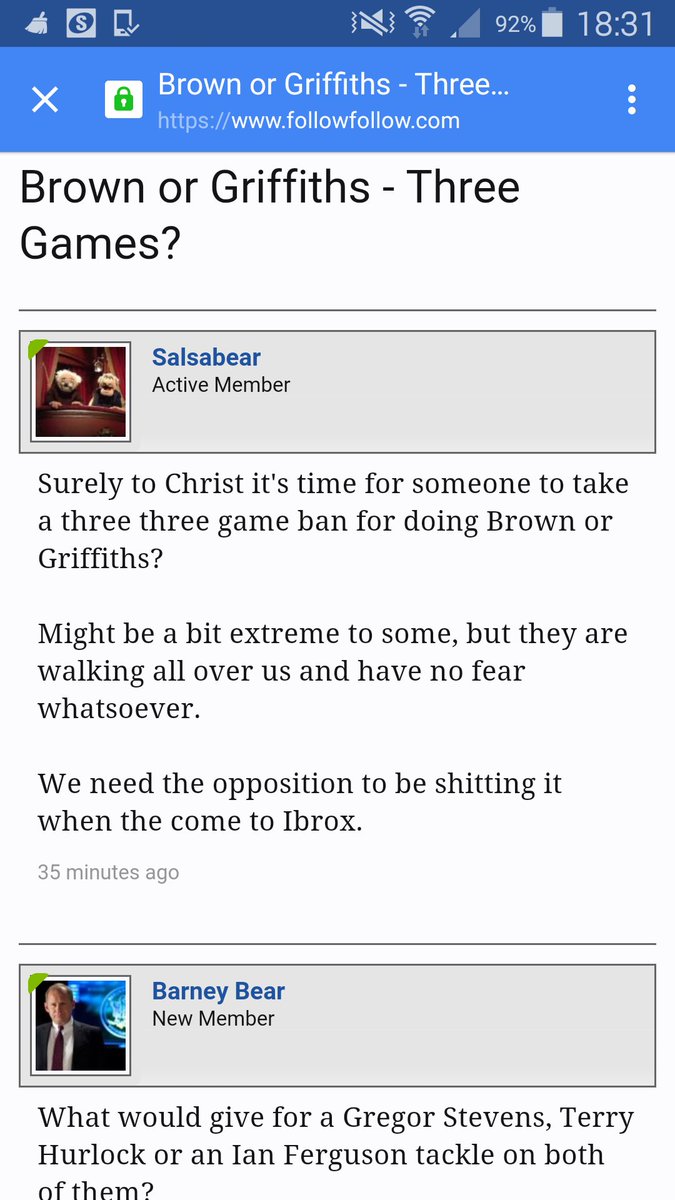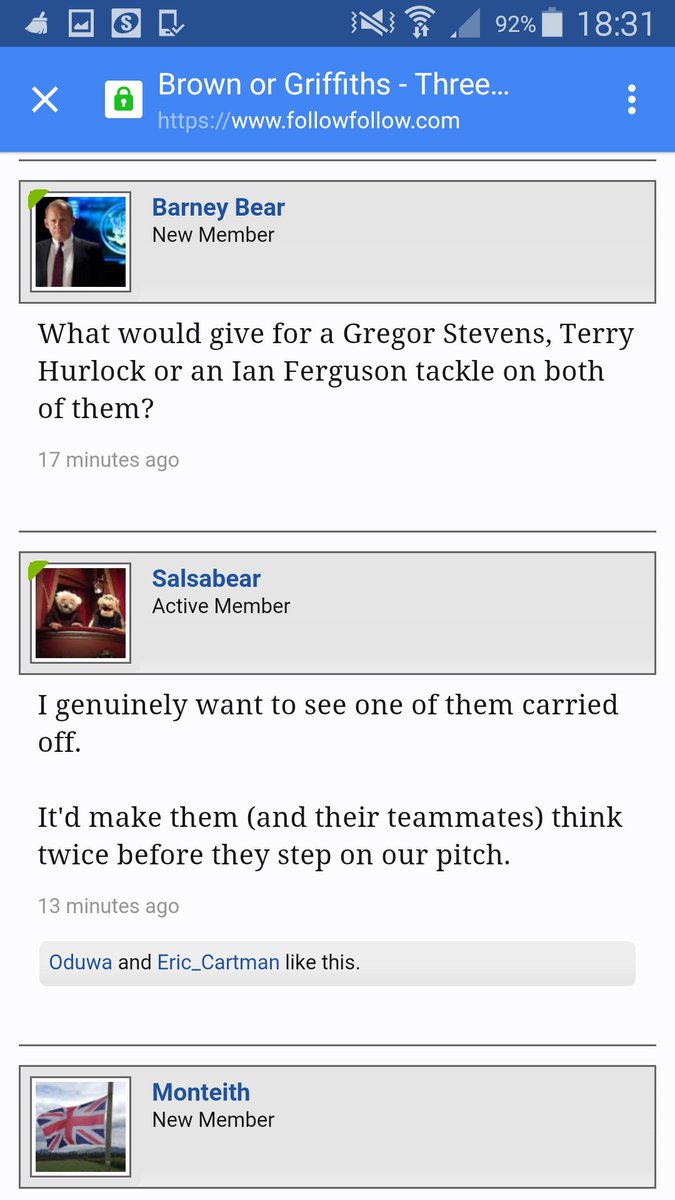 Some , however, are completely unable to see whats in front of them..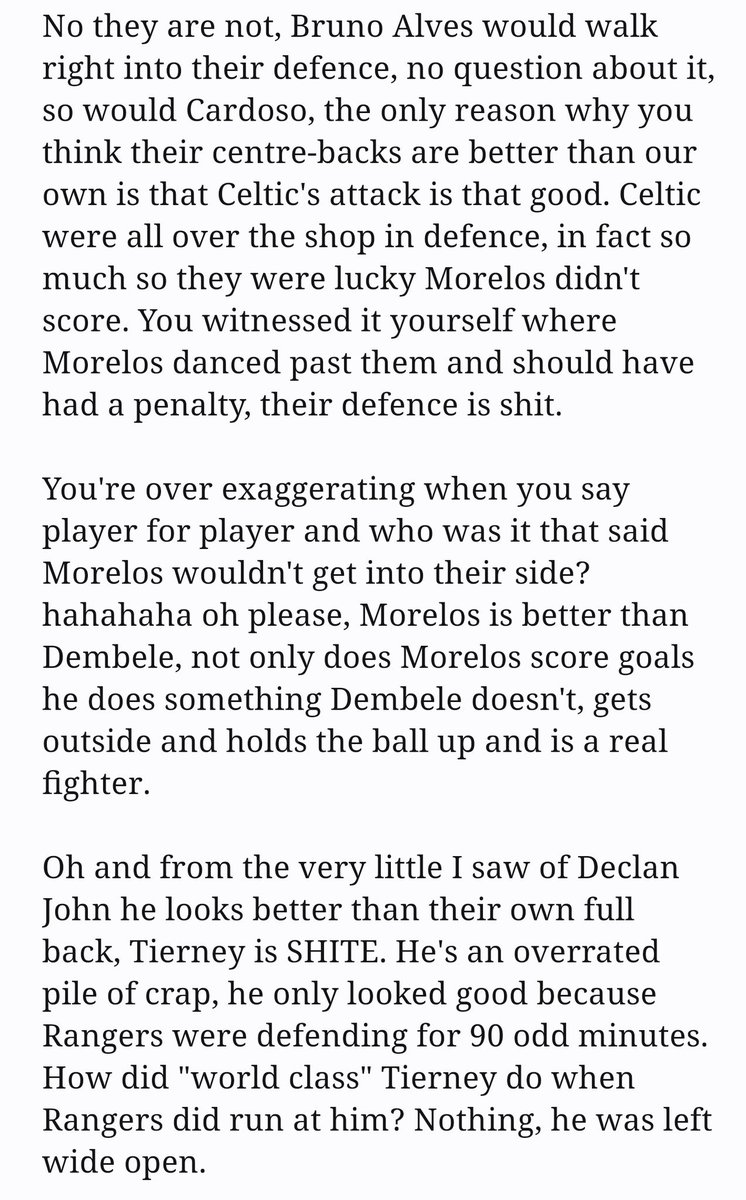 And my favourite…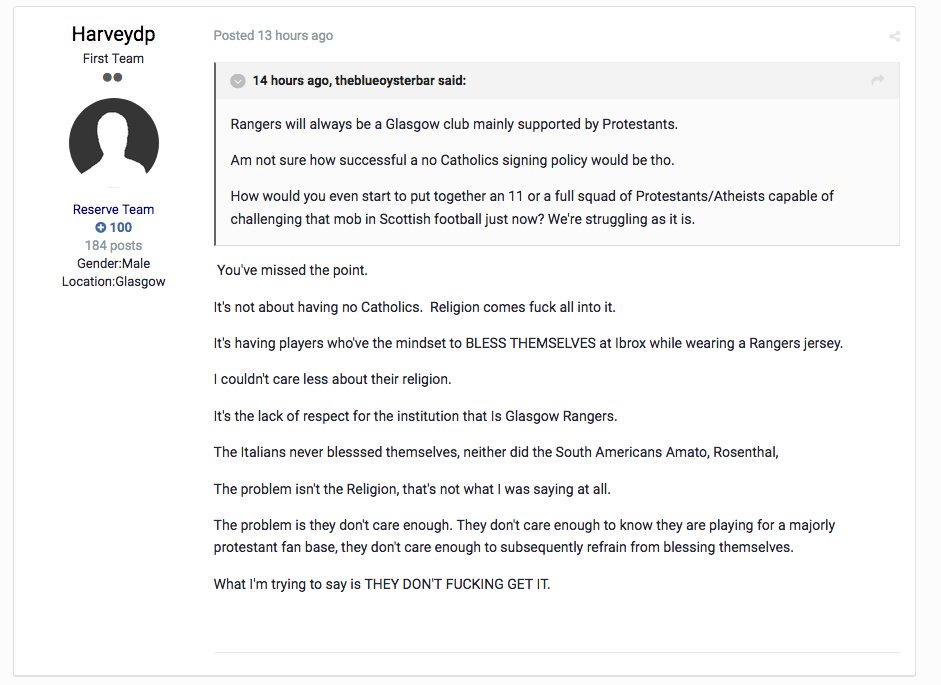 But enough of that….we've more important things to think about.
Anyone travelling to Brussels might want to take note of this statement from Anderlecht..
Anderlecht would like to remind all fans of Celtic FC who will be making the trip to Brussels that it is mandatory to be in possession of a valid match ticket when they are present in the territory of Anderlecht or the neigbouring community of Sint-Gillis/Saint-Gilles.
"All Celtic supporters who can't show a valid match ticket when asked by the authorities, risk being arrested." 
They didn't elaborate on what the charge would be, or what possible penalties could be incurred, which makes me think they are just trying to discourage people from hanging around the ground in the hope of getting in.
Anti terrorism laws may be the reason, but then again they usually are when authorities want to keep the crowds down.
Just be careful, and play it safe rather than sorry. European police are a bit funny about foreigners, especially in this post Brexit era, which hasn't made our politicians or population popular.
Lets hope we have more success in europe than that lady.
Chances of success were improved a little when it was reported that Paris St Germain were told by UEFA to sell eight players to fall into line with Financial Fair Play rules, after they paid £200m for Neymar to join their side and disrupt their dressing room.
The Sun, taking the story from a spanish outlet, said;
Angel Di Maria, Javier Pastore, Blaise Matuidi, Lucas Moura, Julian Draxler, Hatem Ben Arfa, Serge Aurier and Thiago Silva were transfer listed within 48 hours.
Only two of the players secured exits – Aurier to Tottenham and Matuidi to Juventus.
The double sale raised £41million for PSG, which hardly puts a dent in their incredible £198m Neymar swoop.
But it appears PSG's quick reaction was enough to ensure they were allowed to take their spot in the competition.
And the Parisians initially signed Mbappe on loan, with a £162m price tag in 2018, to offset the costs.
The January transfer window comes around before the knock-out stages and the remaining six players may spark a Europe-wide bidding war.
They were told to sell, and didn't.
Does that mean they have broken the rules ?
The PSG-Bayern  game this week could have interesting repercussions…
Then again, lets not put our hopes on anything fair or honest transpiring.
Alex McLeish, who managed a club in Belgium until he found it too tough to operate within more restricted finacial rules than he was used to, offered advice to Anderlecht.
He reckons that Dedryck Boyata is Celtic's weakness, and helpfully pointed this out to Celtic's opponents in the media.
Boyata is a Belgian internationalist, so its possible they know all about him, but for unemployable Alex, its a chance to throw his name into the hat should any jobs come up soon.
You know, keeping him in the public eye, saying the right things.
Although Kenny Miller has been promised the job, McLeish will still be optimistic of his own chances, especially now that he's joined Jimmy Calderwood and  Jim Jeffries in that great managerial scrapyard in the sky…
Celtic, as usual have gone a little quiet as they focus on tomorrows game, which will be broadcast on Freeview tv. BT sports are also making it free to view on their website, although thise with a skybox won't be able to see it.
Which serves you right for still having Sky.
All the talk of this game being the one which will decide Celtic's European fate are a little premature, but a good result is neccessary if only for morale.
Anderlecht are no mugs, and Brendan Rodgers will warn his players that the Belgians will be up for this one as well, and that they will believe they can win.
The butterflies will be fluttering around many a belly tomorrow…
Celtic will be wearing a sponsorless top tomorrow-gambling advertising is a no no over there.
Sponsorless hoops…just like in the old days…
THE greatest ever football team in Scottish football history, Celtic's legendary Lisbon Lions, will be honoured next month when they're inducted into the Scottish Football Hall of Fame at a special dinner at Hampden.
Earlier this year, Celtic celebrated the 50th anniversary of that historic achievement, when Jock Stein's side defeated Inter Milan 2-1 at the Estadio Nacional in Lisbon to become the first British side to win the European Cup.
A special Celebrate '67 night at the SSE Hydro in Glasgow was held on May 25, when the Celtic Family acclaimed the Lions for their incredible success.
Speaking on behalf of the Lisbon Lions, Jim Craig, the right-back in that team who set up Tommy Gemmell for the equalising goal before Stevie Chalmers netted the winner, said: "It is very humbling to be honoured in this way and we are delighted to receive this kind of recognition. It has been an emotional year for all the Lions and our families. 
"There have been so many wonderful tributes organised by Celtic and we have enjoyed so many fantastic moments as we have marked this special 50th anniversary year. We are delighted now to also mark this very special year by entry to the Scottish Football Hall of Fame."
Celtic Chief Executive Peter Lawwell said: "The Lisbon Lions are highly deserving of any honour they receive. They are a group of men who put Scottish football firmly on the map so many years ago by becoming the first British club to win the greatest prize of all in club football.
"As a club we have been delighted over so many years to pay tribute to their success and have just celebrated a very special anniversary year in style. It is fantastic that they have now been recognised in this way, by taking their rightful place in the Hall of Fame."
Fifty years its taken to put the greatest team in scottish footballs history into the Hall of Fame.
Well, it's only been around since 2004, but you get my point.
Hall of Fame
Started in 2004, the Scottish Football Hall of Fame is a permanent feature in the Scottish Football Museum to honour the truly great players, managers and officials who have reached the pinnacle of their profession and have made a significant contribution to Scotland's football reputation through their skill, spirit and determination.
There are currently 104 football legends in the Hall of Fame.
The Hall of Fame has quickly established itself as a 'must see' for every true football fan and everyone involved in this great game.
They will take their place alongside these guys, who were inducted last year…
Yeah.
It truly is an honour.
Incidentally, most of the Lions, of not all, are already in there on an individual basis, and it may be that this joint honour is merely being done to coincide with the fiftieth anniversary.
But I'm a cynic, and doubt it.
There was no caption yesterday, the diary being given over to a piece wondering why an established broadsheet journalist allowed himself to be duped by the SFA, who, incidentally, has adopted the SFa tactic of hiding until the fuss dies down, which, of course, it won;t.
So, we go back to Sunday…
Today…