Paul Wilson, one of the legendary members of the sixties group of players known forever as the Quality Street Gang has passed away at the age of 66. 
Thoughts and prayers are with his family and friends. 
He joined the club in 1964, and fifty years later would say 
"Just pulling on the jersey, as I have always been a Celtic supporter, so to get your first chance and to win trophies in the Hoops was fantastic. It all accumulates. It's hard to say one individual thing. If I look back on my time at the club, everything was a proud moment for me." 
And we were all proud of him, and everything he achieved.
His courage as a player should be an inspiration to us all.
In 2004, he spoke to Matt Lindsey of the Evening Times..
I WAS brought up in Dennistoun, just around the corner from Parkhead, and my father used to take me along the road to see Celtic play when I was a boy.
It was during the time of the Kelly Babes. That was a young, young team and I can still remember the club chairman, Sir Robert Kelly, getting a real barracking off the fans at one game because they were struggling so badly.
When I was about 11, my family moved to Milngavie and I attended St Ninian's High School in Kirkintilloch. I played school football in the same league as Danny McGrain and Kenny Dalglish.
Danny played for Kingsridge in Drumchapel and I think Kenny played for Milton. Before long, we were going along to Celtic to train on Tuesdays and Thursdays and got to know each other.
We went on to play together in the Glasgow Schools team. Tommy Craig was in that side, too, and we played smashing stuff, going on to win the Scottish Schools Cup.
Soon after that, at about 14, I joined Drumchapel Amateurs – Dougie Smith snapped up about five members of that Glasgow Schools team – and we won nearly everything we played in.
Those were great days. We used to play for our respective schools in the morning and then go and meet up at Reid's Restaurant for lunch with the Drumchapel Amateur boys. You would have a bowl of soup or a bite of Welsh rarebit on the club. We all felt like top professionals!
Then we would go and play for Drum in the afternoon. I always turned out at a grade two or three above my age and soon started thinking of football as a career. My dad tried to steer me in that direction.
I left school around 17, in 1966, and went full-time at Parkhead. I went into such a good group of young lads. As well as myself, there were Kenny and Danny, George Connelly, David Hay, John Gorman and Lou Macari.
The club won the European Cup and it was a real struggle for the young boys to break into that team. But our reserve team regularly used to give the top team a right old doing in practice games. The Lisbon Lions were great with us, different class. I can remember nutmegging big Tommy Gemmell twice in training one day. All the older players killed themselves laughing. Celtic was a real family club. This first picture shows me with Jim Craig at a promotion.
My first game for Celtic came in a European Cup tie at Parkhead against KPV Kokkola in 1970. We won 9-0. I came on when we were six ahead and scored two goals.
2 Paradise found
I THINK many of the Lions were unsettled around then. The relationship between them was not as good. They had won the European Cup and many felt they should be earning more money. They were getting too big for their boots.
Jock Stein, being the great manager he was, probably tried to do what he could for them. But, gradually, the Quality Street Kids, as we were known, started to get more involved in the first team. Danny and Kenny both broke into the team before I did.
But big Jock always used to say to me: "Bide your time. You'll get in." He was right. This picture shows me running out of the tunnel at Parkhead with Roddy McDonald and Harry Hood behind me.
3 Race relations
I LOVED playing against Rangers. I thought those were smashing games. John Greig was approaching the end of his career at that time and I used to regularly get the
better of him. But Sandy Jardine and I had some epic battles. He was a classy player.
When I first joined Celtic I could do a wee Jimmy. By that I mean beat four or five guys at a time. But I was discouraged from doing that in
competitive games by the coaches. Looking back, I would say I was fast and could cross and shoot with both feet.
I actually felt those games against Rangers were the only time Celtic were ever seriously tested. They just flew by – the whistle went for kick-off and before you knew it you were back in the dressing room. Celtic should have been playing opposition of that quality every week. This picture shows me in a typically wholehearted challenge for the ball with Jim Denny in an Old Firm game.
My mother was Dutch/ Portuguese and my father was Irish/Scottish – I am a real mongrel. After the Second World War, my dad got a job working over in India and that is where he met mum. I was born over there and lived there until I was one. At that time in Glasgow, there were relatively few people like me. I took the sun well.
I suppose I did get quite a hard time because of my colour when I was a player. But it used to upset my mother more than me.
For some reason, I always scored in those matches. But I never once, not once, gestured to the crowd or retaliated. I felt I had made my point on the pitch. I think big Jock respected me for refusing to rise to the abuse. Racism is a terrible part of the game. There are far more coloured players at both Rangers and Celtic now and it still goes on. I suppose you are always going to get one or two halfwits in big crowds.
4 To cap it all
KENNY Dalglish always made himself available for the ball on the park. And you instinctively knew if you got the ball to him and made a move then he would receive it, shield it and get it back to you. Because I had grown up with him, I was not as much in awe of him as many others could be.
Big Jock stuck me out on the wing because he felt my pace could be useful there. But I absolutely hated it. You missed out on so much of the play. It was only when Kenny left the club to join Liverpool in 1977 that I was played through the middle and improved as a player.
Still, in his final season there, Kenny and I scored a lot of goals between us. This picture shows us in action together at Parkhead.
Just take a look at the crowds we used to get! Whenever that Celtic team went out on the park we used to think: "How many are we going to win by?" It was never: "This is going to be tough!" Or: "It's cold out there." It was such a good team. Winning titles and
trophies just seemed normal.
I was lucky enough to win one cap for my country. I came on for the last 15 minutes of a European Champ-ionship qualifier against Spain in 1975. The game was tied 1-1 and we needed three points to make it through to the finals. I nearly scored but their keeper just got his hands to my effort. I was as sick as a dog.
But that was one hell of a Scotland team I played in. We had McGrain, Jardine, Dalglish, Joe Jordan, Billy Bremner, Charlie Cooke, Martin Buchan and Gordon McQueen to name a few.
These days you look at the Scotland team and say: "Who the heck is Nigel Quashie!" I was so proud to get my one cap. I achieved everything I wanted to in the game.
5+6 Bitter sweet
MY mother passed away the week before the Scottish Cup Final in 1975. I skipped training for a couple of days and then attended her funeral. Big Jock and a few of the players came along and I was very touched they made the effort for me.
But I still went back in to training on the Friday. I said to Jock: "I would like to play tomorrow." I had played well that season and felt I could contribute. Often, it is the best thing to keep yourself occupied after a bereavement like that. Anyway, I was duly selected and managed to score two goals in a 3-1 victory over Airdrie.
This first photograph shows me heading my second goal and in the second
picture, I'm being congratulated for that effort by my team-mates Pat Stanton and Johnny Doyle.
I joined the lads to have a celebration drink that night for just five minutes and then made my excuses and left them to it.
It was after that game that Billy McNeill decided to call it a day and hung his boots up. There were a few guys waiting to step into his shoes and Roddy McDonald took over from him in defence.
The week after that final, I scored two goals against Rangers at Hampden in, I think I am right in saying, the final of the Glasgow Cup.
7 Caesar says…
WHEN Billy McNeill was a player, all of his team mates would refer to him as Caesar or Big Man. When he took over from Jock Stein as boss of Celtic in 1978, those guys, like myself, who had played with him, kept on doing that.
One day he said: "Look boys, from now on it's got to be boss, okay?" A number of times we forgot about that and would call him Big Man or Caesar. He used to go bonkers.
The season before he became manager, I was sent off and suspended towards the end of the campaign. The following pre-season I was left out of all the pre-season training.
It emerged that Billy had a chance to sign the promising winger, Davie Provan, from Kilmarnock.
Billy called me into his office one day and told me the situation: "Somebody is interested in signing you. We want to sell you. If you don't go I'll make things very hard for you." I thought to myself: "Well, you couldn't make them any bloody harder!"
Roger Hynd, the-then
manager of Motherwell, was keen on buying me and so I agreed to go. This picture shows the three of us after the deal had been agreed. But I was disappointed. I would have liked to stay at Celtic for another couple of years.
To be fair to Billy, though, Davie Provan turned out to be a good wee player.
8 All's not Well
MY time at Motherwell was not particularly successful. I had picked up an injury to my left foot and when it was bad it felt like a lump of wood. I could stick a finger in the base of my heel and it would leave an indentation. I needed cortisone injections to play.
When Ally MacLeod took over as Motherwell manager, he started to run the place as a business. I must have been earning far too much money for him as he gave me a free transfer. This picture shows my in a match against my
former club, Celtic, firing the ball past Roy Baines.
9 Jags to Junior
I MOVED on to Partick Thistle after that. My old Celtic team-mate and pal, Bertie Auld, was the manager there and this picture shows us together at Firhill after I signed.
I became a part-time player. I loved Bertie but I struggled to produce the goods for his team. I picked up work labouring and was so tired when I went in to train on a Tuesday or a Thursday night. If there was a game on a Wednesday, I was exhausted by the end of the week.
When I was about 29 or 30 my body, after a lifetime of full-time training, told me to give it up and I retired. I was all set to quit football and get my own pub.
I started working at a bar in Bellshill. One day Jimmy Johnstone came in with a representative of Blantyre Celtic. He had started playing for them and persuaded me to go and join them. I played Junior until I was 31.
I work just outside London now in property maintenance. I watch more English football than Scottish these days.
I much prefer it. I feel sorry for Celtic and Rangers. There is no real competition for them up there.
They have next to no chance in Europe. How Jock Stein managed it is a total mystery.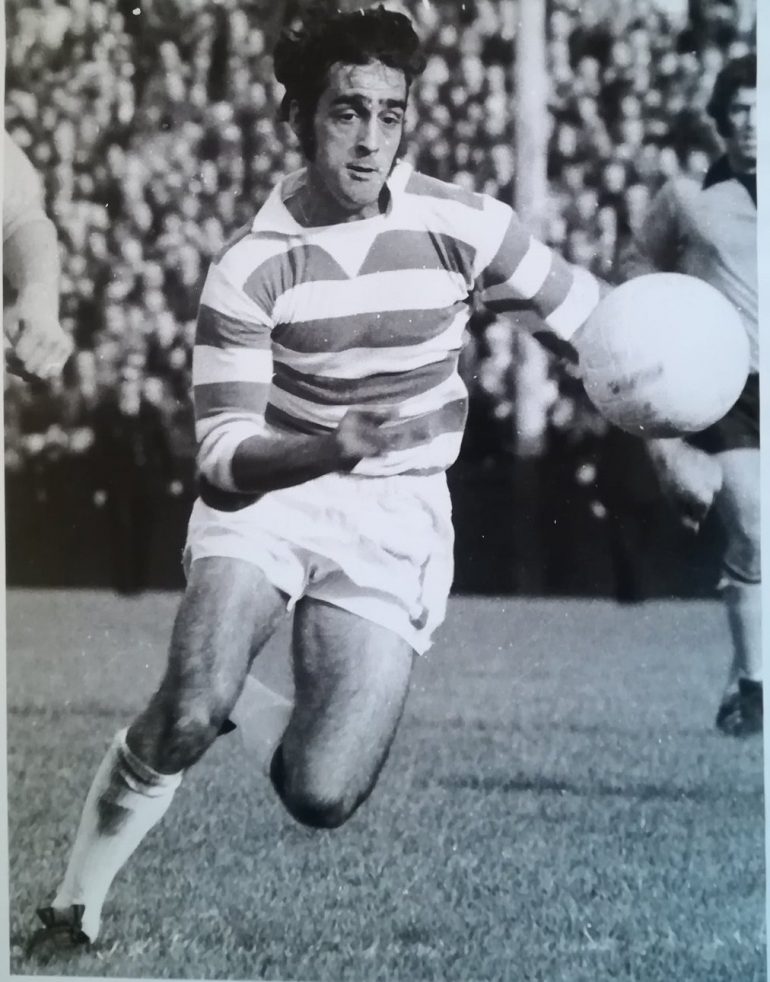 I'll remember him as a brave young forward, who joined an illustrious list of boyhood heroes from that period. First on the wing, then in the middle. These days his performances against Rangers would have deemed him the title of hunskelper, against whom he had more than a few outstanding games and goals.
He would receive a lot of abuse because of his mixed heritage and skin tone, and if it did bother him, he never let it show on the pitch.
Rest in Peace
Dedryck Boyata looks set to make an appearance tomorrow night at Dens Park in the League cup.
And those big managerial hugs for players keep on coming, as he looks set to sign a new extended contract.
Rodgers said;
"He's certainly one I will be looking to keep. He's back in the squad all being well.
"I'm not so sure he can come in and play three games in a row. It's more 
the confidence around the knee you are judging.
"He's been back working hard in training for a few weeks, the next step for him is to get game time.
"It's about managing it. Whether he can come in and play the next four on the spin I'm not sure that will be the case. But he's ready to be introduced."
Rodgers also paid tribute to his opposite number Neil McCann, and you can't help but think there was a certain amount of tongue in cheek as he did the usual pre match diplomacy…
I am glad Neil has come out of that comfortable chair and put himself into a situation where the light shines right on you,"
 "I am delighted for him. I think he has done really well. It is not easy. He speaks very well about the game when I listen to him – most of the time! He has come out of that, he has given it a go at Dundee at the end of last season, hasn't been put off by it and has come back for another go.
"It was difficult for him. He went into a club he knows well at the end of the season. I have an admiration for him to come out of where he was, roll his sleeves up and get on to the training field. He has come in this season and it hasn't been an easy start for him.
"He always played the game with a great level of technique and speed as a player. He was a very good player, very fast, very dynamic – he always seemed to score against Celtic as well, I always remember that. He played with charisma. I am sure that is how he is 
trying to get his teams to play. He will give them that freedom to play football. I hope he can do very well. It will be a tough game for us.
"Probably a lot of the boys who are TV pundits would like to do it, to become managers. Some of them have done and it hasn't quite worked out.
"It is hard to have that feel for what it's like unless you have been stood in the shoes, with the spotlight on you. There is not a job like it.
"It's not like being a first-team coach or an assistant manager. Once the curtain goes 
back and the light is on you as 
a manager it is a different sport.
"You can talk about it, you can analyse it, but until you are under that pressure you will never, ever know what decisions you will make. That is why it is great that Neil has come out of the studio and is actually feeling the pressure of having to win.
"I am sure he will want to win in a certain way and play a certain style of football. But you have to be able to get that across to players and get that information out. To do that consistently is a lot more difficult. But I have got a big admiration for him and guys like him who want to have a go at doing it."
Is it just me, or do I detect a little bit of disdain for TV pundits from Rodgers, and is it just me , or does rodgers give the impression that he would enjoy hammering McCann's side because of that ?
Hope so.
The League cup will always have a special place in Rodger's heart, last year's  was his first senior trophy and also a sign that things were coming together for him at Celtic..
"I felt it was very important for us because of how we were working and how we started,"
"It was having something to show so for me it will always be the most important trophy in my time here purely because it was my first one but it was also the one which gave the players real belief in how we were working on a daily basis and how they were being coached. I see it as a very important trophy.
"That was the first real game where I felt that the players were starting to cope with what I was asking of them. It was a pressure game. We had got through the other games and had some great results up until that point but could we then in a final show that composure and the way they played was outstanding. It was a really good win for us."
Well, you can;t have a treble without a League cup, so despite the distractions of the two games after that, a win is a must.
Anderlecht, who Celtic face next week, have sacked their manager. He'd been under pressure after a disastrous start to the season, and the club gave him his jotters in the hope that a new man can inspire the team to what they undoubtedly view as their chance of securing post christmas European football.
If they had left it any later, the poor sod would have been faced with a double header against PSG, who when they aren't arguing with each other about who's getting the most time in front of the camera can be quite a good side.
Apparently against Lyon at the weekend, Cavani and Neymar had an on the pitch row over who got to take a penalty. Implosion imminent after the ego's have landed ?
Hope so.
There's also the New Glasgow Derby at the weekend, and the usual prattling that comes with it.
Everyone who thinks they are anyone has an opinion, and Joey Barton, formerly of "rangers " and now of no fixed abode, added his tuppence worth..
Rangers are in a difficult spot, aren't they?"
 "In terms of they're a little bit in transition. I'd like to think that Rangers can stop Celtic's current unbeaten run, it's always nice to win an Old Firm, so I guess it would be even sweeter if it halts what is a very impressive run from Celtic so far," 
He probably went on to elaborate, but no one was taking any notice.
Grant Russell, the STV man who managed to skilfully craft a letter to UEFA that received an almost identical reply from Anders Traverso, has moved on to another project.
It's called Two Point One, which is the combined IQ of the participants, and it held its first discussion on Scottish football last night.
I'm assured it wasn't part of the Edinburgh Comedy Fringe Festival, but if it had been, they'd have won any awards for comic parody that were on offer.
Along with Daryl Broadfoot, once of the SFA , now the subject of an Etims article being worked on at the moment, the pair joined a few others to discuss, without a hint of shame, irony or self awareness, a few of the issues around Scottish football…
One or two statements were particularly out of touch with reality..
"Yes, Scottish football has become middle class, but because society has become middle class." @DarrylBroadfoot #TTPOLive
Er, yeah… Society is on the up..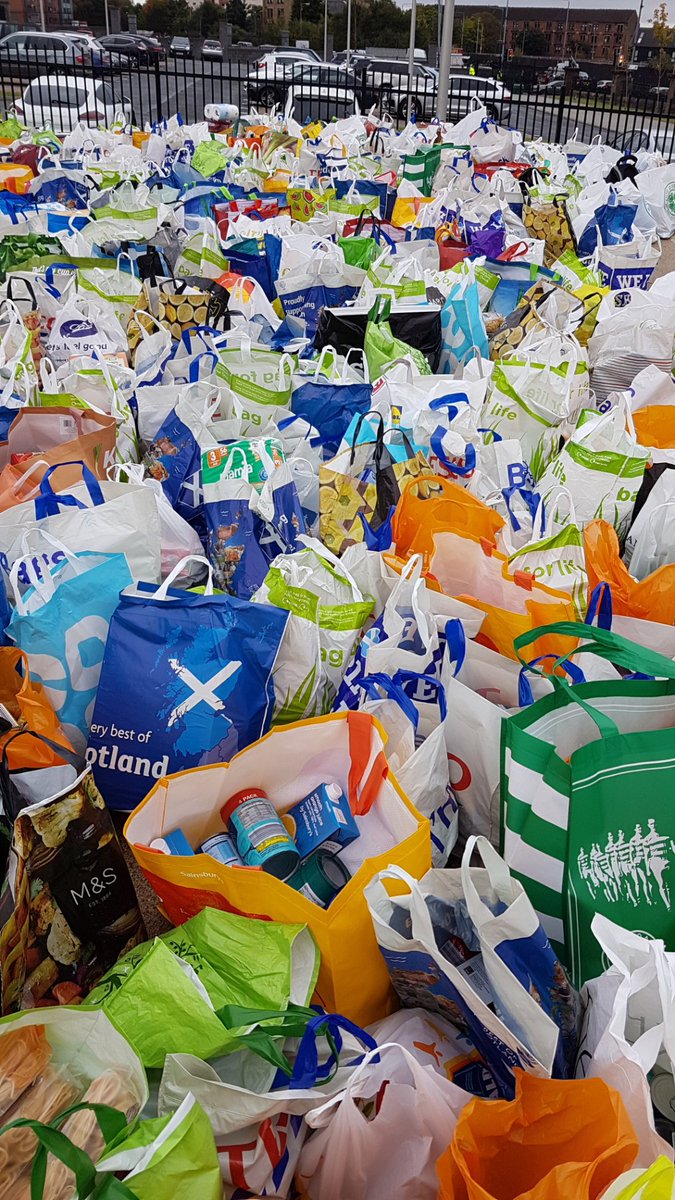 Just some of the donations given to the Foodbank appeal at Celtic Park last Saturday…always a good sign of a middle class society.

"Trust is a big thing in Scottish football. All journalists are lumped in together." @DarrylBroadfoot #TTPOLive
And my favourite…
"Danger with club media is where you get into situation where there are not enough questions posed of authorities." @Alan_Burrows #
Burrows is the main man at Motherwell, and surprisingly refreshing compared to the others. Yet whilst complaining of there being not enough questions asked of authorities by club media, has failed to encourage the mainstream media to ask about SFA misgovernance.
He is in a position to do so…
The whole event is available on the web somewhere, but in fairness, its just a few people burbling on about football who really should be holding those guilty of ruining our game to account in their own particular environments, and not in a room somewhere where hardly anyone can hear them.
Congratulations to the Diary reader who just purchased a new car, along with a new number plate..
LL67 CUP
Brilliant.
As is this…
But how about this for a picture…. ?
From the days before watches, cars and jewellery were what a young player wanted..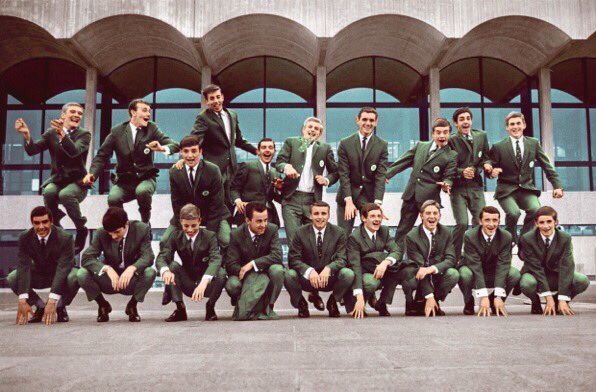 Thanks to Paul John Dykes on Twitter for this iconic image.
Yesterdays picture…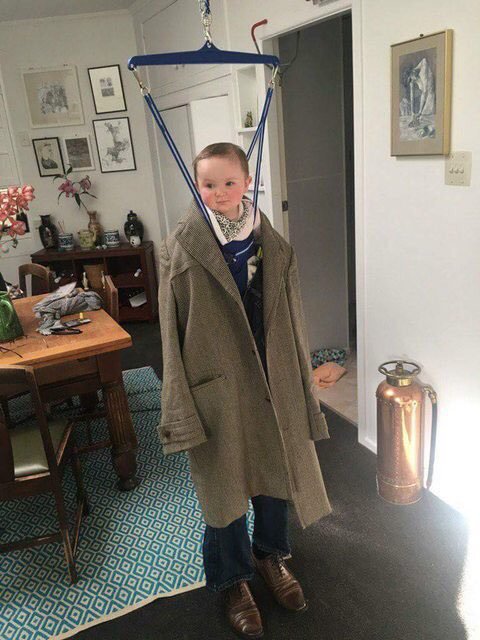 Today…