Celtic Diary Friday September 15: Brendan's New Order
Brendan Rodgers realised a lot more than perhaps met his eye during the five goal thriller against PSG the other night.
"The problems we had in the game were probably more mental than anything else,'
Perhaps this was indicative of that, from young Tony Ralston…
"I didn't fear the likes of Neymar. I just knew I had to play my normal game.
"I prepared for facing him the way I'd prepare for any normal match. I did exactly the same routine. It's just another man on the pitch you are playing against.
"I don't put him on a pedestal. You just deal with it." 
Whilst its a noble attempt to appear unfazed from the youngster, and perhaps its just inexperience, but when you are up against the most expensive player in world football history, the last thing you want to be doing is playing your normal game…
Otherwise you might be on the end of a bit of a doing.
Rodgers continued with his thoughts, and made it perfectly clear where he figured the problems lay..
'It's the mentality for me. I think for Celtic to qualify for the Champions League is huge in many ways, but that can't be seen just to be the success.
'I want us to go into the Champions League and then impose our way of playing and way of working.
'I know we're a million miles away financially from where other teams are at, but it still should allow us to compete.
'Of course that takes a little bit of time to get that mentality across. It shouldn't just be a celebration of us qualifying.
'We know how huge it is for everyone. We know what it is for the nation to have that representation, but that just can't be it. And it won't be. It's something we'll learn from.
'That was a humbling experience for them the other night.
With the pressure involved in the qualifiers, it may be expected for the side to take their foot off the pedal when the seasons main objective is reached.
Against Astana the job was done at home, and the ruthless Celtic of that opening period were promptly replaced by a side who drew with St. Johnstone and lost four and five goals in their next two European games.
The diary pointed this out yesterday, and Rodgers seems to back this theory up.
Something else at the back of my mind yesterday is the increasing amount of players signing new deals. Whilst stressing that this is not a bad thing, have more than one player had their heads turned by better money elsewhere, and has it rattled the harmony the dressing room ?
With Simunovic openly having his tantrum in Astana and getting his new deal, has the manager had to put in extra hugs for the other players, and keep their focus on the job at Celtic ?
If so, then credit to him, but the sooner we all get back on track the better.
Lets see the lean, mean, hooped machine of a month or so ago, and not that tentative troupe that took the field on Tuesday.
Rodgers reckons he knows where to find them…
"It won't puncture the belief of the team,"
 "Maybe there is some background noise around, it will try to affect it – but that's my job, to shape that mentality and take the lead with the players. They were bright today in training and back on it.
"Games like that the other
night are very humbling experiences against that level of team and that quality. But you strive, then, to be the best that you can and I think we've shown on a number of occasions that that's the mentality we have. If it is to improve, we know we have to keep getting better.
"You can't take away the human element of it. We have grown so much in a year and learned – but you have to respect that it's a humbling experience to be up against guys who are worth £200 million and are in a team like 
PSG put together to win this competition.
"That can be difficult. I'm trying to build a mindset where success is not just qualification for the group stage. We wanted to qualify and fly the flag and that's great. But we're also in it to compete. But this will be like any defeat. The setback will provide the motivation going forward.
"The players will learn. They are very honest. When you have that honesty in defeat it helps you grow. It is a similar process [to when we lost 7-0 in Barcelona last season]. It is not just a click of the fingers.
"You have to have respect for what a footballer goes through and the whole expectation. It is a great tribute to our players that lots of people coming into the stadium the other night were thinking that we could maybe get something against that level of opponent. They showed what real top level football is.
"PSG would be better than most national teams. The array of talent there, the experience – that is world football at its very, very best. To have young guys from here playing against that is great and what we are trying to do is be competitive against them.
"Now we just want to get back into continuing with the good form we've been in. It's been a really, really good start for us and we must never forget that. That's the bigger picture. The team has made a brilliant start to the season. Of course there is a big emphasis on that game against PSG but the bigger picture is that we've made a good start in the league and we want to keep that going."
There was a boost for the boss with the news that Dedryck Boyata and Moussa Dembele could feature against ross County tomorrow, and with nearly two weeks before the crucial trip to Brussels, then it  means we could be an entirely different side, mentally, physically and visually, that goes up against the Belgians.
There is also room for improvement needed in Celtic's home UCL form, and perhaps there is a need for a rethink on our image abroad..
Vice President of the Collectif Ultras Paris, Mika, told Le Parisien: "It was an incredible atmosphere. This was the best trip of my life.
"They are very welcoming. In every bar there were Celtic fans. Some of them even bought us pints." 
Thats PSG fans talking about Celtic fans, which is all well and good, but you can be too nice to people. If they feel good, they sing and dance and encourage their team, who feel better about things and go on to win.
Celtic haven't won a group game at home since 2013.
That's shameful.
I'm not advocating outright hostility, but wee things like buses not running, beer tasting like wee wee-we;re almost there with that one-food thats cold and unpalatable-hang on, we've already put that plan into action.
I think you get my point.
Maybe the stewards could spend a little longer making their security checks, delaying thier entry until say half time.
Or perhaps there could be a shortage of hot food and drinks in their end of the ground, anything , in fact, that makes them not want to sing and dance.
Its bad enough the opposition players relishing the prospect of playing at Celtic Park, but when the fans look forward to it as well, we have a problem.
In the wider world of Scottish football, there was a couple of major surprises which show that our game isn't corrupt or run for the benefit of a few that reside in their own little circle..
SFA chief warns refusal of Aberdeen's new £50 million stadium could see games played in central belt.
That would be Stewart Milne's Aberdeen, the same Stewart Milne who wants to move on from raking over coals and other menial tasks. This from the Herald..
ABERDEEN fans would face the "unthinkable" prospect of travelling to the central belt to watch the club playing in Europe – unless a new £50 million stadium and training complex goes ahead, a senior football figure has warned.
Andrew McKinlay, the Chief Operating Officer of the Scottish Football Association, said the club would be forced to move some 'home' Europa League games away from the Granite City causing local businesses and the Dons 'a significant loss of revenue.' He was speaking at a public hearing into a proposed new £50 million, 20,000 seater stadium proposed by the club and backed by the SFA for Kingsford, on the outskirts of the city.
Mr McKinlay said the current stadium faced "significant challenges" to comply with both domestic and Uefa regulations.
He said the pitch was struggling to gain more than a silver level standard in the SFA club licensing regime due to its smaller field dimensions and provisions for disabled supporters, media and uncovered spectator areas were also under scrutiny. 
Well, he would say that, wouldn't he ? As long as Milne says what the SFA want him to say, even if it means alienating his core customer base.
Somehow, this is meant to show Aberdeen fans that the SFA are good guys who want to save them the hassle of travelling to Glasgow to host big games, something which the dandies will find a little hard to swallow.
Then there's racist referee Douglas Ross, who presumably didn't say what he was supposed to have said, decided on the SFA balance of probability law, which was applied to Alexander Tonev…
Football official and MP Douglas Ross will avoid formal action from the Scottish FA over controversial comments made in an interview.
The long-standing specialist assistant referee , who has officiated at national cup finals and matches at European and international level, is also the Conservative MP for Moray.
He was asked in an interview what he would do if he were prime minister for one day.
His answer, that he would "like to see tougher enforcement against gypsies and travellers", was brought to the attention of Scottish football's governing body.
As a professional assistant referee, Ross is subject to the same rules as players, managers and others who hold an official position within the game.
The matter was referred to the Scottish FA's compliance officer who reviewed the comments and decided there was no case for a potential rule breach to be referred to an independent disciplinary panel.
The governing body's regulations include a rule on "comments of a discriminatory or offensive nature".
However, Ross was told that he was warned that he should pay attention to his language.
A Scottish FA spokesperson said: "Mr Ross had been reminded by the Compliance Officer that he should give careful regard to the Scottish FA's disciplinary rules whilst under its jurisdiction." 
Well, thats alright then.
A "long standing specialist referee "?
Thats not how I'd describe the little shit, but then again , I don't work for STV.
When you consider the witch hunt around Leigh Griffiths for being seen in the company of Hibs fans singing about gypsies, one is tempted to think that there is one rule for one, and a blatant disregard of them for others.
Genuinely, you could construct a review of SFA misgovernance without even mentioning EBTs..
One for older fans…do you remember these?
Its Friday again, and its time for the original and best
Etims Knob of the Week 
This week, we have a true great when it comes to knobbery. He's been quiet for a while, no doubt waiting for a cheque to clear from a special client, but yesterday he gracefully soared into the headlines again.
Consider this, from when he didn't have to rely on that cheque…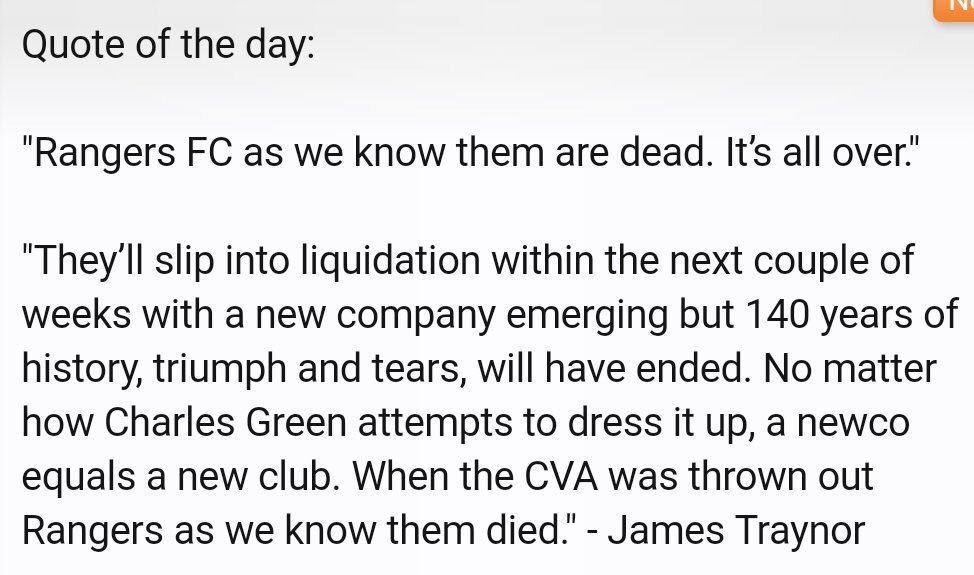 Then watch this video, courtesy of VideoCelts..
You can clearly hear Traynor tell the assembled hacks that the "club was not liquidated"
What you cannot hear is the hacks saying "oh yes it was"-well, its in the process of liquidation, but we now have a situation where PR men tell reporters what to write, and they do so without question.
Thats a serious situation that editors need to address immediately in itself.
However, the fat controller exercised his control for the first time in a while, and he did it with such a callous disregard for the truth that he takes his rightful place as the
Etims Knob of the Week 
with a breathtaking example of saying what he's paid to say.
Which is a kind of microcosm of Scottish sports journalism, I guess..
Well done, chubs, and hey-don't be a stranger, we love it when you say what you gotta say..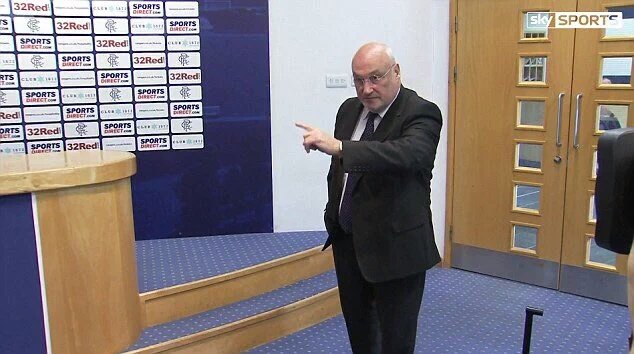 From the bad guys to the good guys, and tomorrow, ahead of the game, do your best to support this, if you will…
ON Saturday September 16, 2017, pre-match at home v Ross County, a joint initiative between Celtic FC Foundation and our partner Glasgow NE Foodbank, will once again address issues of poverty and hunger in our society by collecting items and distributing to those in need.
As part of this specific collection, we are also teaming up with the Invisibles – a local voluntary organisation helping Glasgow's homeless community and Refuweegee – a community-led charity set up to ensure that all refugees arriving in Glasgow are welcomed to the city in true Glaswegian style.
The Foundation has an existing relationship with the Invisibles and are also looking forward to working with Refuweegee, who are doing some great work in the city.
We would like to invite all supporters who are attending the match against Ross County to bring along a donation if they can – even one item from the list can make a huge difference to someone's life.
Each of the organisations involved have requested items which they have a desperate need for at this time:
Adult men's trainers that are no longer needed-  Size 6 upwards
Cartons of fruit juice
Notepads/notebooks
Letters fae the locals – your welcome message to someone arriving in Scotland
Shampoo
Shower gel
Scottish items – what's your Glasgow/Scotland must share?
Teabags
Tinned fish
Tinned fruit and vegetables
Tinned pudding – Rice, custard, etc.
There will be three drop-off stations:  The clover on the Celtic Way is the main collection and the West and East entrance areas along Janefield Street will also be used. Please note that this is not a cash collection.
We would like to sincerely thank all Celtic supporters for their continued backing of Celtic FC Foundation's initiatives, including this developing partnership with the local foodbank.
"Many cases of sheer poverty are left unaided through lack of means. It is therefore with this principle object that we have set afloat the "Celtic"
Brother Walfrid, November 1887. 
Do what you can, and mention it to your mates.
Yesterdays picture..