Celtic Diary Sunday September 10: It's All Happening now
Well, all of a sudden the media are aware that there may have been a couple of dodgy dealings at the offices of the SFA over the last twenty years or so.
It's in all the papers.
Its being misrepresented in nearly all of them, but its in the papers nonetheless.
Only Graham Spiers in the Times does the story any justice..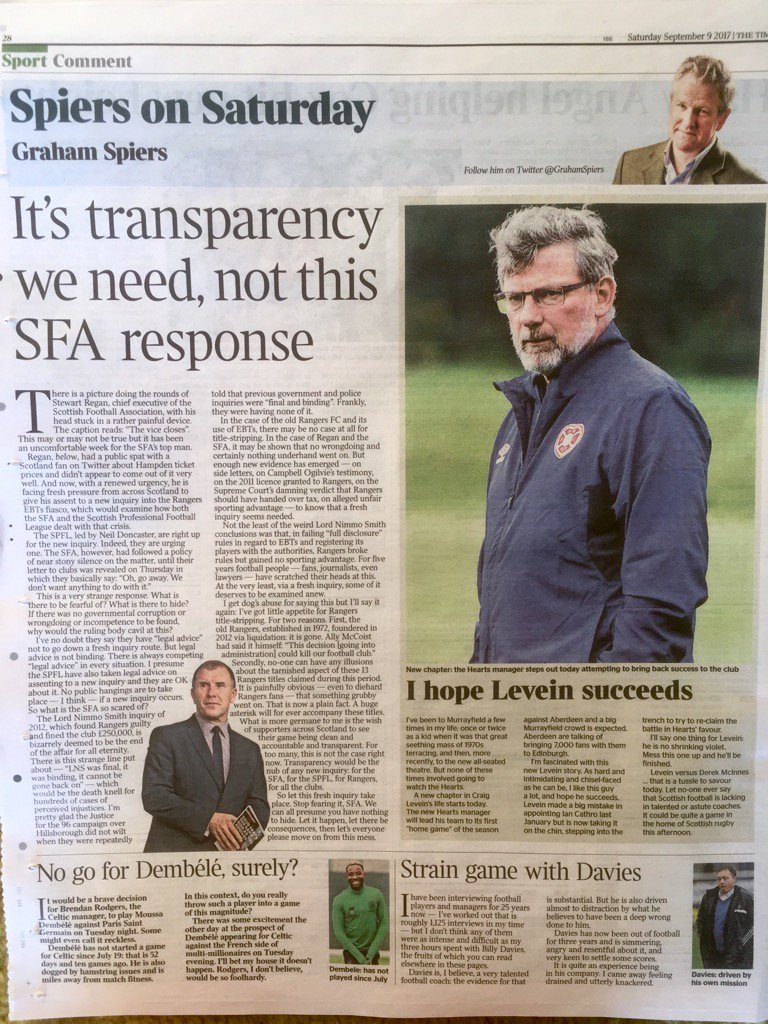 It's taken a while, but finally there's a piece out in the mainstream that is accurate and honest.
The important parts may well get lost as others in the SMSM attempt to make it look as though they are knowledgeable in these matters.
Again, however, there is still a need to clarify a few things, at least as far as I can see them.
That clarification can be found in the correspondence released between Peter Lawwell and Stewart Regan..
Please, take the time to read it.
In this series of letters are all the bits the media are missing.
It will help you to understand what is really going on.
This is not about the SFA declining to conduct a review. They were asked to participate in one, and declined. It could well happen without them. It may even have been asked of them in the full knowledge that they would decline. Which, of course, leaves them open to questions such as "why ? " 
The point is, though, they have declined, and they've agreed to have all correspondence on the matter made public, a transparent move that is entirely unique in this particular administrations period of office.
It wasn't just Celtic who asked them to participate. Neil Doncaster also wrote to them, on behalf of the 42 clubs in the league.
This means that the call for SFA particpation in a review is backed by the majority of Scottish football clubs, whether they come out publcicly and say it or not. Doncaster acts on their behalf, just as it could be said he did when the LNS enquiry made its conclusions about sporting integrity and so on.
As with all "inquiries ", LNS was set up to justify an action already taken. When LNS was denied access to certain information, he could only rule on what he had in front of him. If, as suspected, the whole thing was "rigged ", that information had been strictly censored by those who had already decided what the inquiry was to conclude.
At that time, both the SFA and the SPFL, for different reasons, wanted to keep the status quo, including what they called Rangers, in Scottish football.  
The SPFL ( the clubs ) now see things differently, and want to change things. That's why Doncaster is leading the charge. Not from any personal "St Paul on the way to Damascus "moment, but because he is doing now what he did then. Representing the clubs. 
Regan and his pals at the SFA are horrified by this. 
Any inquiry given the relevant evidence will produce the required conclusion.
That evidence , which is already out there, shows a degree of moral flexibility that is bordering on fraud. 
The media will continue their narrative which is trying to make it a Celtic Rangers issue. The SFA , as they have all along, are fully in favour of splitting a large proportion of Scottish football fans in two, as if they are arguing with each other they are not arguing with them. The rest will, they hope, see it as a Celtic Rangers problem, yawn, and go back to moaning about how the big two always get their way, which means that the only people who can force change don't even know what they are trying to change.
Indeed, some of those still think that Celtic aren't fighting this.
There is no mistaking Lawwells  passion on this, which was evident in his reply when I asked him where we were with Resolution 12. Maybe he could show it a little more in public, but he's against grandstanding.
He hadn't given up on Res 12, and others may have been surprised by that.
I was surprised by the passion. He knew where the answers lay, the Res 12 guys had told him, but he also knew how to get them out into the open, which he has done.
Where we are today is the result of a lot of groundwork he put in over the last few years.
Sure, there were hiccoughs and doubts, but I have to take my hat off to him, ( or hats, given my usual degree of flipping from one mood to another )
We may have disagreed over the level of communication with the support, but there can be no doubt that we are not all fully in the picture now,
Thats why I'd again ask you to read the letters in the link above. The devil is in the detail there, and not in the SMSM.
We have to stop talking about title stripping. The issue is about rule breaking.
We have to stop talking about tax fiddles. The issue is improperly registered players. 
Its about the SFA and their treatment of Rangers, a member club,  and how much this contributed to their fall into liquidation
At least, that'll do to start with. The police can deal with anything that they find interesting afterwards.
The aim of any inquiry is to find out how much wrongdoing has occurred, find out who did it and why, and deal with them. 
Then, an entirely new body should be formed, on the principles of establishing a level playing field in the game. 
Led by the clubs, for the clubs, and most importantly, for the fans of those clubs. 
There are so many people in the media, either with or without an agenda that is becoming more disheartening than the days when I wondered whether any of them would have the balls to run with it.
Now that its out there, and perhaps those, like Spiers, alright, not like Spiers, just Spiers, were right all along to wait, as Lawwell and Doncaster have waited, until there is absolutely no room to manoeuvre their way out of it for the guilty.
Whats a little disheartening though, is that they still toe the company line.
They are going to find that the line in this particular footrace may well snap up and strangle them.
Shall we lighten up for a moment now.
Why not ?
How about a transfer rumour ? Well, how about we repeat from we made up earlier…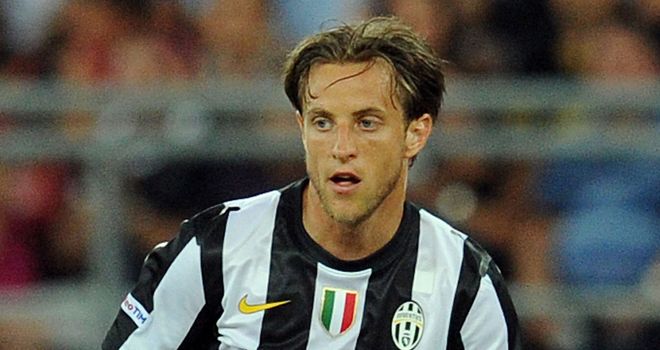 Left sided defender Reto Zeigler is out of contract and is available for free. At that price, we may be tempted to shore up the back line cover with the experienced Swiss fellow.
Brogan Rogan Trevino on twitter has discovered more evidence that Celtic are indeed the establishment club when he unearthed proof that British secret agent James Bond was actually sent out on work experience with the club
and a Florida sheriff has offered sound advice to citizens of the state wondering hiw best to prtoect themselves from the hurricane they face this weekend…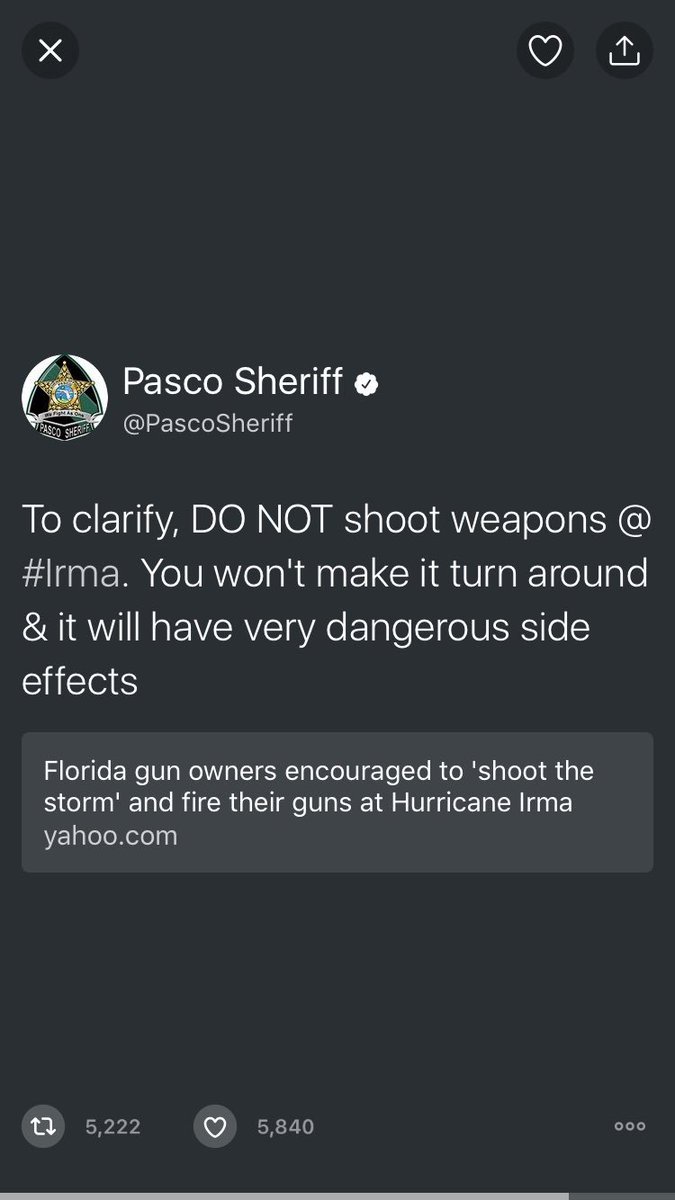 Yesterdays picture..