Celtic Diary Saturday September 9: Celts Slip Back Into The Groove
The green and slightly darker green hoops got back to league action last night at Hamilton, with new face Odsonne Edouard leading the line, assisted by new old face Patrick Roberts.
Everything fell into place with a 4-1 win, though the game was over by half time as Stuart Armstrong reminded everyone what he could do with his opener, and Scott Sinclair added to his already impressive goal tally with a double before half time.
Odsonne Edouard opened his account, after a strong run and a one two allowed him to firew off a quick shot that was too strong and low for the keeper to hold, and that put a smile back on our faces.
Then Craig Gordon noticed his defence was marking each other and there was a man free. He flung himself into the space, but missed the man and the ball, thus allowing those amongst us who like a moan to have something to moan about.
So, everybody's happy then.
Except Craig Gordon, who might want to avoid twitter for a while.
The defence had switched off, the game was over, and whilst that kind of error will be punished at a higher level, its not the end of the world, and there's little doubt the coaches will be working on avoiding a repeat.
Brendan Rodgers is happy, not least with new bhoy Edouard..
"I was very impressed with his performance. His running ability, his speed, power and profile suits how we play. He's very hungry and his view of the game was exceptional.
"His link up play is great and he wants to run in behind which is very important in my team, and he wants to score goals.
"I think Edouard was already up to speed when he arrived. He has all the physical attributes and qualities that I want, hence why we stick him in.
"The biggest complement he got tonight was a massive round of applause from the players and staff in the changing room. It's been a great start to his Celtic career." 
He does look like he has a lot to offer, there were a couple of times defenders bounced off him, and he was full of running.
More importantly, he has a knack of being in the right place at the right time. Sure, its only his first start, but I'm certain we'll hear more of him over the next couple of years.
Then Rodgers spoke of the return of the Roberts…
"It's great to have Paddy back,"
 "I can see how happy he is to be back. He knows the systems that we play and he can fit into them very well. I though him and James Forrest on right side were very good.
"Pat was just needing some game time. We've just got to manage that, he's had upwards of 70 minutes there so that gives him good preparation for the game on Tuesday." 
Rodgers was a little relieved that everything went to plan, and that the players returned to duty and picked up where they left off.
"Tonight was a big game for us, this was our biggest game and we have to take confidence from that,"
"We leave here having a great confidence boost. We made the game look very simple tonight but we were working very hard with constant movement and pressing. 
"The scoreline always gives you that confidence and now we go on to take on one of the best teams on the planet and that's going to be a really exciting game for us." 
That'll be Paris St Germain.
They were in action last night, and beat Metz 5-1, although their opponents were down to ten men.
With eleven it was 1-1.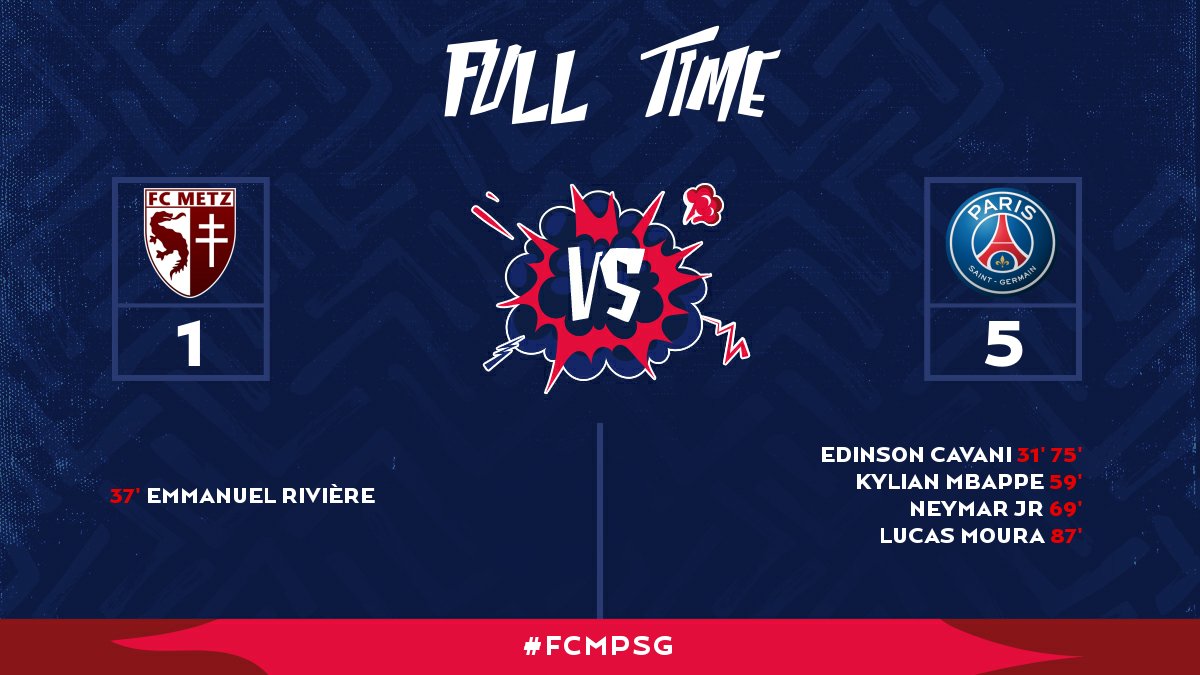 The PSG line up might worry some of you, but I've never heard of at least half of them, and so therefore they have some weaknesses.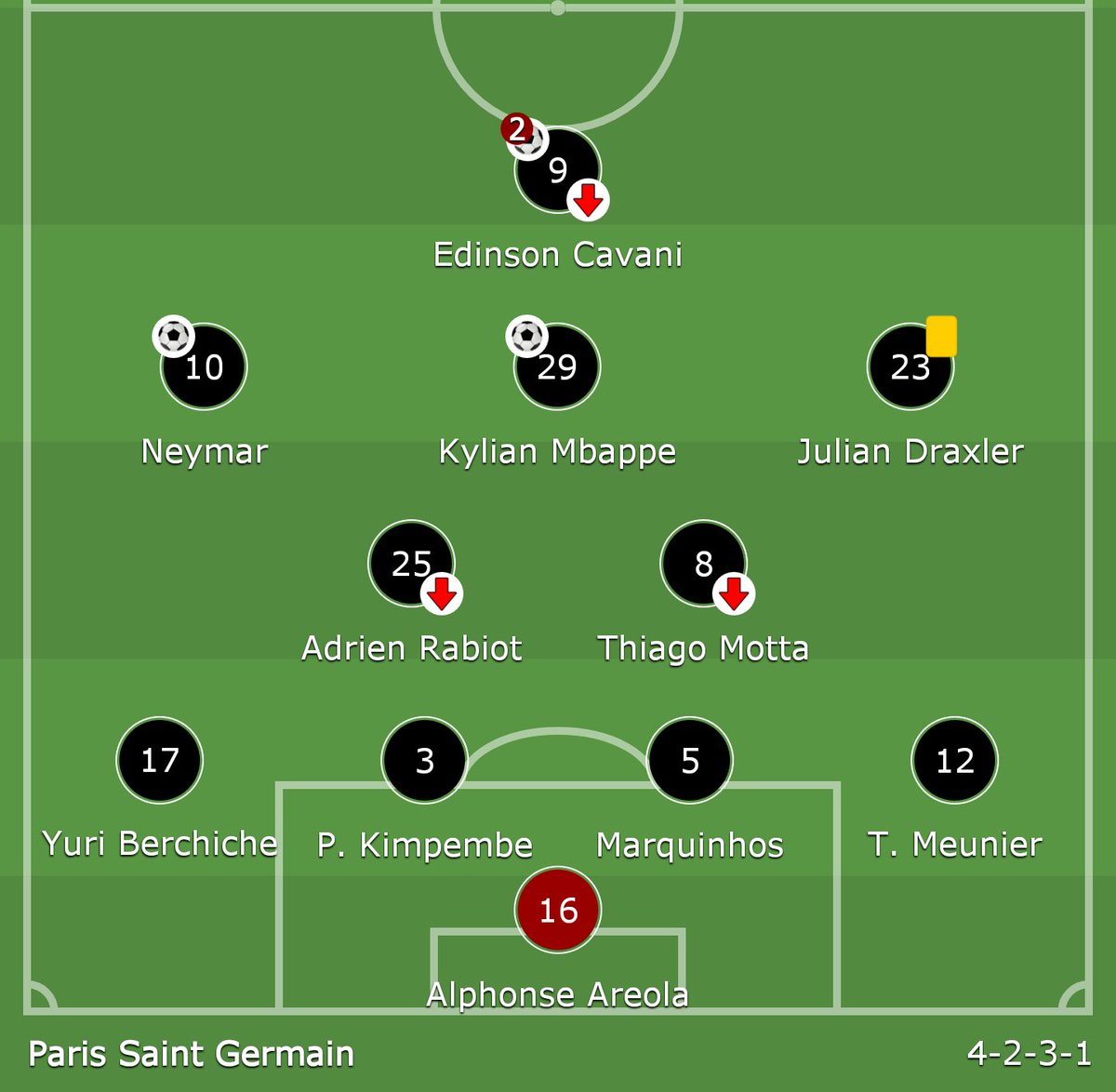 And they all appear to be at the back.
Also, they've got a Julian, an Adrien and an Alphonse, who sound like they should be playing croquet, or setting fire to poor people.
And isn't the Areola something to do with boobies ?
We've nothing to worry about.
I can't shake this idea that they are a kind of showbiz eleven…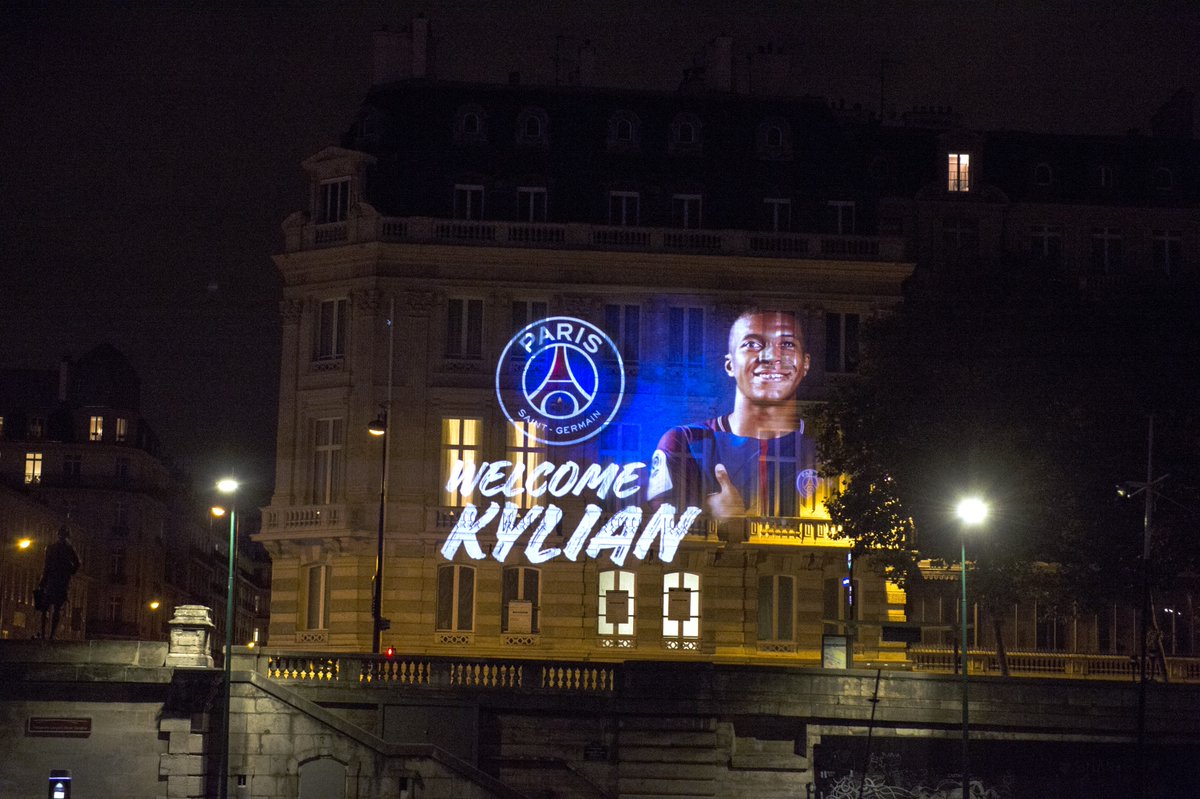 You don't see us making so much fuss about loan signings.
The row over who leaked what to who took a few twists and turns yesterday.
The diary simply talked through a few possibilities and the reasoning behind why each may or may not have leaked it.
CQN denied it was Lawwell, and  pointed the finger at Daryl Broadfoot, who used to work at the SFa but is now with a PR firm.
The John James site, pausing only to nick auldheids comment from a site whose readers aren't allowed to comment on his, claimed it was Broadfoot, which of course meant that Broadfoot almost certainly was innocent.
Something Broadfoot himself later pointed out.
Well, it is a bit of a mystery, isn't it ?
Ewing Graham, the Times hack who published the letter, provided us with the biggest mystery of all.
How could another SMSM hack end up at the prestigious London newspaper ?
This is Ewing Grahame, recounted here by a poster on RangersMedia.. ( so its probably bollocks )
Back in 2003, Ewing Grahame was sacked by the Herald for his disgraceful behaviour during Rangers away visit to Stutghart in the CL. Simply, he got pyshed and fell asleep in the press box during the game. He woke up and composed a fictional report and promptly fell asleep again. He missed the official party transport back to the airport and held up the team plane. The aircraft missed it's slot and was 3 hours late in taking off because of Grahame's indiscipline. 
If its true, this guy is a hero. No wonder he got drunk if he was forced to watch Rangers for a living. I suspect the story to be a lie, however, as surely no airplane ever waited for a passenger to turn up ?
So, why the bitterness towards him from the peepil ?
Ah..something he wrote in the Telegraph a few years ago.. ( 20 nov 2012 )
The institution formerly known as Rangers Football Club has posthumously won its appeal against the tax bill presented to them in regard to its use of Employee Benefit Trusts (from 2001-10) during the tenure of former owner Sir David Murray.
However, there remain more questions than answers regarding the EBT issue and Tuesday's result, which Murray regards as vindication of his policy, may yet prove to be a Pyrrhic victory.
For one thing, Her Majesty's Revenue and Customs is almost certain to appeal against the decision. For another, the independent investigation set up by the Scottish Premier League to examine alleged contractual improprieties on behalf of the former club has yet to meet.
The new club owned by the aggregation of investors fronted by Charles Green, agreed to accept any penalties imposed on the old Rangers by the footballing authorities as part of the deal which allowed them to transfer the former club's membership of the Scottish Football Association to the newco in July.
Without that membership, Green's Light Blues would have been unable to play even challenge matches. Consequently, the Phoenix club accepted the transfer embargo which had been handed down during Craig Whyte's brief and calamitous reign for bringing the game into disrepute.
However, there remains the matter of the SPL's independent investigation (chaired by Lord Nimmo Smith) into what may prove to have been an improper registration of players during Murray's reign. 
And if you think that upset the delicate Ibrox flowers…
If, as Murray has alleged all along, the club were innocent and adhering to the letter of the law as regards the EBTs, then why did he sell the club to the discredited venture capitalist Whyte for just £1 in May 2011?
Equally, if there was nothing to fear from the FTTT's findings, why did Whyte fail to pay the income tax and VAT collected during his reign, a course of action which could have had no other outcome than to plunge Rangers into administration, which duly happened on Feb 14?
Given that the debts racked up by Whyte to HMRC were relatively slight in comparison to the estimates attributed to the Big Tax Case, why didn't he simply sell some of his international stars during the January transfer window?
Instead, Nikica Jelavic was the only player transferred. If Whyte had elected to offload a few more of the club's biggest names then administration, never mind liquidation, could have been avoided and the Glasgow giants would still be in the SPL with an unbroken history.
I wonder…no, it's just too wild…but did Grahame solicit the letter himself as part of an ongoing investigation ?
Have we found a serious journalist who wants to do some proper, grown up journalistic work ?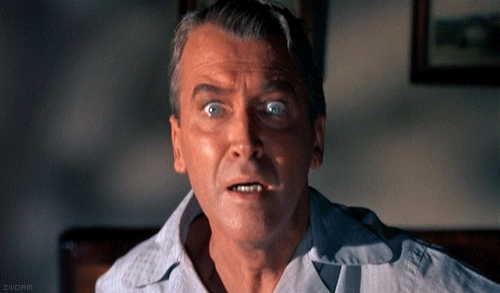 If so, and if he's reading this, there's a bucket load of other stuff to help him with his enquiries.
He knows where we are.
Something someone has said has rattled the cages at the SFA…remember the fear of them clipping our wings ?
It's started… ( Daily Mail )
SFA poised to slash lucrative Scottish Cup cash windfalls to clubs selected for live televised games
Cup ties shown live by Sky or BBC Scotland pay £82,500 to each side involved
Clubs have voted in large numbers to cut the payment for televised teams
The new cash bonus will now fall to £32,500 per team from this campaign  
Celtic against the move saying they will lose up to £250,000 per year in revenue
Celtic and other Premiership sides are opposed to the move, however, with the Parkhead club facing a potential loss of up to £250,000 a year in broadcasting revenue.
Put forward by the SFA, the new cash arrangement aims to end the lottery of lower league clubs earning more from one live televised game in an early round of the cup than some sides earn from going all the way to the semis.
Payments for coverage of cup ties are designed to compensate clubs for lower crowds caused by featuring live on television. 
Last season, League one Albion Rovers hit the jackpot when they landed a sold-out home tie with champions Celtic.
Concerned that clubs like Rovers gain an unfair financial advantage over league rivals at the behest of TV executives, the SFA wrote to member clubs proposing a system where clubs playing live games receive less than half the current sum, with more cash going to clubs who advance to the latter stages.
Sportsmail understands that 90 per cent of the member clubs voted in favour.
Research conducted by the governing body shows that 68 per cent of Scotland's professional clubs will benefit or suffer no loss from the changes.
Amongst those who fear losing money are cup holders Celtic. Last season all five of their cup games were shown live. Two of the five, against Inverness and St Mirren, were at home and attracted lower-than-average crowds of under 28,000.
Arguing that they create much of the value for broadcasters in showing cup games, Celtic believe they should be compensated for lower crowds when home cup games are screened live. Under the new plans, the Parkhead club could lose up to £250,000 in broadcasting cash a season.
Insisting the new blueprint has broad popular support, however, the SFA believe a new bonus system will see more money going to the clubs who reach the quarter and semi final stages of the competition and remove the element of chance.
'Some clubs actually wanted more change,' a source told Sportsmail. 'Others wanted higher TV payments.
'The aim of this is to address a system where football finances feel like they are at the whim of TV executives.'
Did you see that bot about unfair advantages ? And the comment on tv dictating to clubs…?
Astonishing.
It'll be sharing home gates next…to help clubs who can't afford  or just refuse to spend on their grounds…
With this idea in the pipeline, its little wonder the club have decided to up the ante against the SFA, if , indeed it was the club…
Meanwhile, there have been rumours that Celtic are to swoop for a long standing Ibrox legend, just for giggles, which actually makes sense, as he's about the only one who could be found a position at Celtic Park, giving the kids something to chuck bottles at.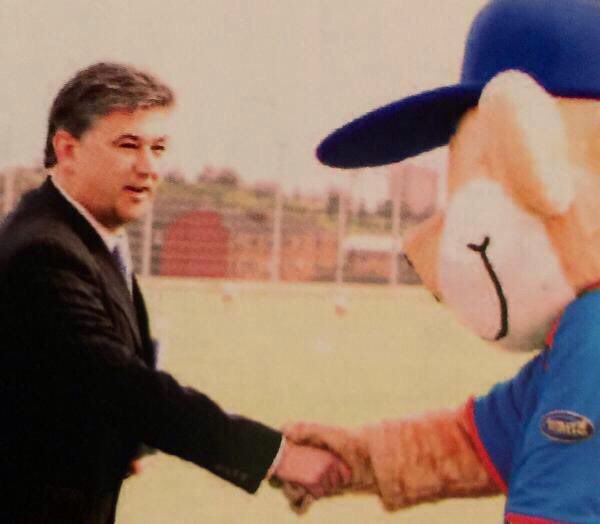 Well, we can afford it..
Celtic's market value has risen by almost £50million in the last six months thanks to continued success on the park.
The Ladbrokes Premiership champions also saw a significant rise in their share price following qualification to the Champions League group stages for the second season running. London Stock Exchange figures show the club to be worth over £173million, up from £125million, while the share price currently sits at £1.29.
According to those figures, that makes my investment worth £1.29, but I'm going to hold on for a bit and see if i can squeeze a bit more for them.
We haven't forgotten…
Etims Knob Of The Week 
Alright, I had..
But then someone reminded me…
Stewart Milne, the chairman of Aberdeen, seemingly has no idea what his clubs supporters are saying.
He wants everyone to move on from talk of reviews and justice and all that stuff.
"I have said it previously and I will say it again: there has been too much negativity in Scottish football for the last few years and it is not healthy for the game.
"Both the SPFL and Scottish FA engaged top-level QCs to give advice on the situations presented to them and dealt with by them. We now must focus our collective efforts on taking Scottish football forward and stop dwelling on the past.
"It is my wish that we all work together to make this happen. The current situation does nobody any favours." 
He isn't doing himself any favours with talk like that.
But I'll do him a favour…he can be this weeks..
Etims Knob Of The Week 
On Thursday we showed this picture,