Celtic Diary Sunday September 3 Mail In Desperate Attempt to Get Readers
Today is the anniversary of the entry into World War 2 of Britain and what was known as her empire.
It's also the anniversary of the first issue of the Celtic Diary, six years ago today, which probably didn't go on to have quite as much influence on world events, but was arguably funnier.
I was a little curious to see what that first ever attempt looked like, and it looks as though quality control got to it before I could..
Celtic Diary – Sept 3rd  
Oh what a beautiful morning, Oh what a beautiful day…
Sorry, this story no longer exists on ETims. 
But the first line sounds sort of optimistic, which makes me wonder what has happened to that cheerful soul who sat at a keyboard wondering if he could get away with pinching the best bits of the internet and moaning about , well, everything else.
That's been kind of a theme to the Diary over the years, an underlying optimism-sometimes quite far underneath-tinged with perhaps a wee bit of cynicism and honesty.
Which are exactly the three components missed from this piece, which appeared in the once popular Sunday Mail this morning..
Celtic star Patrick Roberts has shown a lack of ambition by returning to Scotland – Gordon Parks
Parks himself, it could be argued, has also shown a lack of ambition by signing up to write for the piss poor Mail, but perhaps he's waiting for that big move himself.
I'm not quite sure how he considers a move to a Champions League club a lack of ambition, as compared to say, languishing in Manchester City's reserves, or moving to a lesser club elsewhere in Europe, but we'll give him a chance to explain..perhaps this could be the moment a proper newspaper spots his talent and matches his ambition with a big money move to one of the fourth estates iconic titles…
The great Jackie Chan takes the credit for the truism: "Great success comes only with great ambition." 
A truism ?
noun
a statement that is obviously true and says nothing new or interesting.
The statement isn't actually a truism, as great success comes in a number of ways, and Jackie Chan wasn't great.
He was quite funny in the Cannonball Run, but his acting talents were rather limited to hitting people who took it in turns to stand in front of him, and therefore was never considered for any serious acting work.
Wise words in a week when Patrick Roberts opted to chop another year off his career by re-signing on loan with Celtic. 
Did he say them this week ? About Patrick Roberts ? And is the word "chop " an attempt at humour, given Chan's penchant for the martial arts ?
Of course, the use of word "another " implies that the poor lad has already wasted eighteen months at Celtic, where of course it could be said he has done rather well, and indeed got himself noticed by a number of possible suitors.
An inconvenient truth it may be but he has chosen to step back into his comfort zone rather than showing a belief he can push himself to a higher level. The mutual affection is one thing but how does this benefit a 20-year-old who should be desperate for new challenges? 
New challenges ? At a club where he is not even guaranteed a first team start ?
James Forrest will not relinquish his place easily, and the Scottish international has already scored crucial goals in this seasons European campaign.
Champions League games aside, the Englishman has sidestepped the prospect of going one on one with some of the best left-backs in Europe. The well established trend of talent flowing away from Scottish football has been bucked by Roberts and it raises a question mark. 
To support his own argument, Parks casually dismisses the champions League, which would have been a major factor in Roberts return. And this trend of players going away ?
Could that be down to the marketing of our game by people such as Park, who actually make a living from it ?
This next question sums up the contempt the author-and a number of his media colleagues-hold for the game that provides them with their livelihood…
But why turn down the chance to play a season in La Liga with Girona or head to France with Nice instead of plying his trade at Firhill, Dingwall and the plastic of Hamilton and Kilmarnock? 
One wonders how he, and his colleagues in the media would react if a player came out with remarks such as the one above….
Roberts has chosen the path that he feels will make him a better player. Those moves abroad will still be on offer when he's a wee bit older, and they will come from bigger and better clubs than the one's currently courting the player at this point in his career.
Of course, its only fair that Parks should offer Roberts the benefit of his wisdom, and maybe Roberts should listen to him, as the hack himself is a former professional, who , like Roberts , would have been faced with similar career choices throughout his playing days…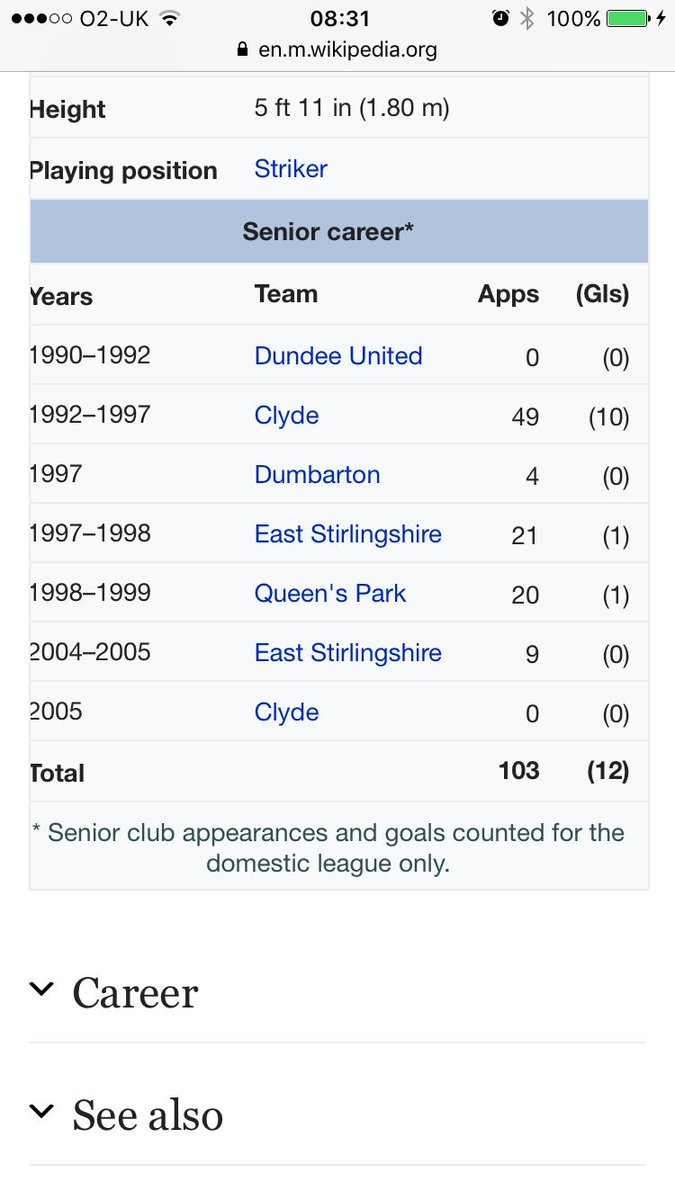 Promise me, dear reader, if I ever write anything so bitter and so hateful you'll meet a stranger on a train and arrange to have me shot.
I'll probably appreciate it.
So will everyone else, come to think of it.
Compare that to the musings of Alan Stubbs, who arguably played the game at a higher level than Parks, and probably hasn't seen any Jackie Chan films…
Patrick Roberts has been a breath of fresh air at Celtic. He took some time to establish himself, but once he matured into the player everybody thought he was he hasn't looked back.
"Going to Celtic has done Patrick the world of good. We have seen good players go to the club over the years and not produce.
"But he is a young talent who has gone there and been absolutely fantastic. Patrick is a top-drawer footballer.
"Having a player like him in the Celtic side will make them competitive in the Champions League.
"It is a credit to Patrick he has produced in the big games and it takes a certain mentality to do so.
"He has a bright future and let's not forget he turned down the chance to be an Under-20 World Cup winner with England to focus on helping Celtic win the treble last season.
"That gave you a little insight into the kind of person he is. 
He seems very level-headed and single-minded and he knows what he wants. It shows he is also getting advised very well.
"There are not many clubs Patrick can go to that can offer him Champions League football and the culture and environment he will get at Celtic.
"You cannot underestimate those factors and they largely explain why he decided to carry on his development as a player with Celtic."
Unless you want to, because you're feeling rather bitter this morning.
That btterness may have come from the realisation that Celtic are now on course to qualify for the World cup, despite having to snap up a few lower quality Scottish payers to make up the numbers…none of which are based at Ibrox…
On a lighter note, Brendan Rodgers took time out to visit his brother's bar in his hometown of Carnlough this weekend…
Sadly, he didn't buy a round because he felt that what was on offer didn't fit the criteria he was looking for, and he couldn't get an okay from Peter Lawwell as the CEO was away , and had turned his phone off.
The Scottish government appear to be stepping up their campaign to justify the ridiculous Offensive Behaviour at Football Act.
Last week, Celtic were said to be in favour of it, a claim subsequently denied by the club.
Today its leading academic Dr John Kelly who has moved to distance himself from claims made in his name..(From STV)
An academic has accused the Scottish Government of misrepresenting his views in a bid to boost support for keeping the Offensive Behaviour at Football Act.
Dr John Kelly has written a letter to Holyrood's justice committee saying he is "dismayed" after reading the devolved administration's submission to the body.
The committee is currently examining proposals from Labour MSP James Kelly to repeal and replace the law before the start of the 2018/19 football season.
Community safety minister Annabel Ewing included a quote from Dr Kelly as part of a list of people who supported "the legislation and its intentions" in 2011.
In the quote from 2011, Dr Kelly said he was "heartened" the word sectarianism was not part of the legislation.
In his letter to the committee, the academic said: "With regard to the recent justice committee evidence gathering relating to the Offensive Behaviour at Football and Threatening Communications (Repeal) (Scotland) Bill, I regret to note that the Scottish Government's minister for community safety and legal affairs has selectively quoted me as offering 'support for the legislation and its intentions' when this was not the case.
"To be unequivocal, I do not and have never supported this legislation as it stands."
He added: "I am dismayed that my words have been used out of context and selectively by the minister for community safety andlegal affairs to evidence academic support for the bill. 
Dr Kelly says the quote in question shows him only commenting on an "isolated" part of the legislation, not the then-proposed law as a whole.
A spokeswoman for the Scottish Government said: "The quotes in the Scottish Government's submission highlight there was support for the principle of legislation to tackle unacceptable conduct at football in 2011.
"We fully recognise that some of those quoted do not support the legislation as it has been implemented – this is clearly stated in the submission to ensure that no-one's current position is misrepresented.
"We welcome discussion with all stakeholders on how any concerns with the act can be addressed to ensure supporters continue to be protected from abusive and threatening behaviour."
Other people quoted as supporting the legislation include the Celtic chief executive Peter Lawwell, who has repeatedly called for the act to be repealed since it was passed in 2011. 
After quoting the individuals, Ewing adds: "Whilst some of these individuals and organisations may not fully support how the legislation has been operating since it was introduced, it is clear that there was support for specific legislation to tackle the issue of offensive behaviour at football and therefore reviewing and, if required, amending the legislation would be a more sensible way forward than repeal."
Labour MSP James Kelly said: "This underlines just how desperate the SNP has been to defend a poorly drafted piece of legislation that has been branded mince by judges and has broken down trust between fans and police.
"They should apologise to Dr Kelly and withdraw his quote from their evidence submission." 
As usual, politicians cannot see what is in front of them, and refuse to admit they have made a mistake.
The legislation isn't working, and when you have to edit quotes, or even make some up, to justify it, you've lost.
Give it up.
Try to regain some credibility and move on.
We've seen supporters arrested for singing, for shouting and for wearing t shirts..amd we hear social media site Twitter is under investigation for having an offensive address… as outlined in their recent terms and conditions statement..

I'm never sure where the line is between enjoying banter and causing offence…which is why I'm not going to make fun of the midget Inter City Rangers supporters group, who benefit mostly form a spirit of camraderie and half price train fares…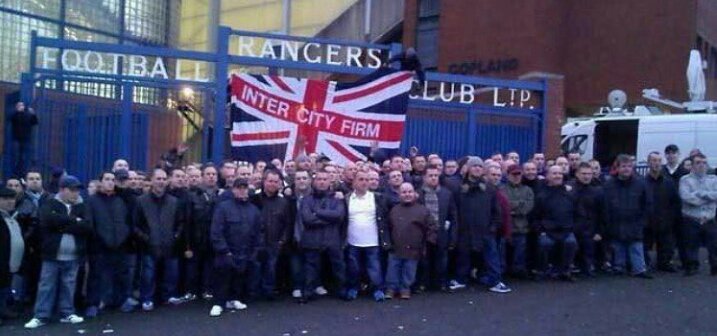 Yesterday we showed this picture
Today…