Celtic Diary Saturday September 2: Clarity And Common Sense
Opinions will be divided on whether or not the transfer window was successful right up until celtic complete their programme of champions league matches in December.
Anything else is merely speculation.
Manager Brendan Rodgers offered his point of view …
"We have enjoyed a really successful summer window and I am delighted with our activity in the market, bringing in five players who I believe are adding real quality to our squad. 
Supporters do tend to forget the window is a couple of months long, and not merely confined to Sky sports telling us that they "understand " on the last day in August.
"It has been said so many times before, but the objective, if possible, is always to come out of the window stronger than we went in and I am very happy as we have definitely done that. 
"The first thing to say is that I am delighted that we have not lost any players that we really wanted to hold on to. With such talent in our squad, you are always vulnerable, but to resist any interest from outside and hold on to our quality is very satisfying. These players know our ideas and how we work. 
There's little point in kicking away the foundations when you're trying to build something. Celtic have usually sold their top men, usually to Southampton. Rodgers has yet to lose anyone he wanted to keep.
"The players we have added will only enhance this level of quality. Jonny Hayes was outstanding for Aberdeen for four seasons and he was the best player in Scotland outwith our squad, and we were delighted to bring him to the club, while Kundai has already shown he is someone of real talent and potential. Both players will be very important for us over the course of the season. 
Hayes is a much better player than we give him credit for. He won't be a first pick, but he will be a reliable one.
"Olivier, who we brought in from Manchester City, has already shown that he is a real, top class player, who will only get better. He is a player who I always felt would work for us and he has already given us some huge performances." 
If Ntcham continues to improve as he is, on an almost game by game basis, we have unearthed a gem. He won't feature all the time, he's not ready for that yet, but when he does, he'll make his presence known.
"Pat is a massive signing for us and I'm absolutely delighted to welcome him back to the club. We saw what he brought to the team last season, I know he loves the club and is so happy to be back – and I know Kieran is thrilled to have his friend back as well! 
"Pat is a real favourite with our supporters and I am sure he will play a crucial role across all the challenges we will be facing. 
We wanted to buy him, City and Fulham wanted to stay friends, and with Fulham still smarting over losing Dembele for next to nothing, they put their foot down.
"In Odsonne, we have signed one of the best and most exciting young strikers in Europe and I think Celtic will be a place where he can flourish, just like Moussa has done here. He will be great for us and the kind of player who will excite our fans – we have done a great job in bringing him to the club. 
The third striker…who had to be someone going nowhere. His baggage meant he was cheap, and we get a year to see if he's in the "stupid but saveable " class, and if he is, we've already replaced Dembele.
"As everyone knows we were looking to bring a centre-half into the club and it was very unfortunate what happened with Rivaldo in South Africa. It was a great shame for him that he was not able to complete that transfer and of course we send him our sincere best wishes for the future. 
He failed a medical. With our current levels of injury-some of these players are still growing and are prone to stretches, strains and tears- we'd need to build another wing onto Lennoxtown if we get any more, and after Boerrigter the club are taking no chances.
"However, when that was not possible, there was no way I was going to bring in another centre-half for the sake of it or for numbers – I have always said it's about the highest-quality rather than quantity.
"We have a style and a profile I am looking for and when a player with the particular attributes we are looking for is not available, then that is something we need to accept and not bring in players into the squad just for the sake of it. 
The policy of "we need to do something, this is something , lets do it " has been ditched. No more Carlton Coles, no more Colin Kazim Richards's , no more listening to agents who ring up saying "I hear you need a defender ".
It's clear that if he isn't already being tracked, then agents are wasting their time.
How can that be a bad thing ?
"But, at a good time for us, we have Dedryck Boyata coming back from injury, Erik Sviatchenko is also working extremely hard on his rehab and young Kristoffer Ajer is a player who has really come to the fore and will continue to develop. I am more than comfortable with the other options we have in this area.
"So we are in great shape after the window and, when we return from the international break, we will start our work again. We will bring our new players into the squad, build on our great start to the season and go again.
"We have had a great start to the season in the league, we are in the quarter-finals of the League Cup and, of course, once again we made the group stages of the Champions League, so we have had a very successful few months.
"We are in a good place and looking forward to some exciting matches ahead domestically and in Europe – and we will be looking to start again positively against Hamilton next week.
"Finally, I want to take this opportunity to thank the supporters for their incredible backing in the early part of the eason and hopefully we can continue with this great connection over the rest of the campaign." 
He seems happy enough, and accusations that he is towing the party line are probably way out.
No manager really ever gets everything he wants, but Rodgers seems content.
And there were words from a man who knows all about buying and selling to emphasise this.
One of the things i noticed about the last day of the transfer window as i watched the "excitement " on Sky whilst sipping a refreshement in a traditional inn, was that most of the players moving were moving for sums beyond the reach of Celtic.
More importantly, they were players i'd never heard of, players who almost certainly were looking at the deal in front of them and not which club that deal was with. Nice work if you can get it, but not the sort of staff you'd want to recruit in any other business.
In the EPL, where money does grow on trees, the prices paid for players , and the wages on offer are not conducive to teams hungry for success, although success for them is merely avoiding dropping off the Sky payroll.
Its not what Celtic fans are interested in. We have our own favourites, and are largely unimpressed by  managers who think that because they have paid a lot for a player, that somehow makes them good managers.
Instead of bemoaning what we don't have, we should really ask ourselves if thats what we really want, ask ourselves  if we'd prefer legions of mercenaries bleeding the club dry just so we can tell everyone how much we've spent.
As for our UCL campaign, and if we are ready for it, I'll do what I did last year.
Blind and reckless optimism until we get beat, and then I'll throw a wobbly.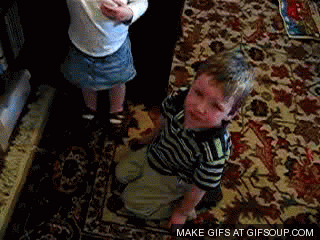 Oh, and by the way, season book holders have until 4pm today to get their packages bought..
Here's everything you need to know:
PRICES
– Adults – £114
– Concessions – £90
– Under-13s – £81
DEADLINE
Season Ticket holders have until 4pm today, (Saturday, September 2) to secure a seat for these upcoming games.
HOW TO BUY
Online – visit eticketing.co.uk/celtic  – no booking fees apply.
By Phone – Call 0871 226 1888* (option 1). Lines are open today until 4pm – no booking fees apply.
Please ensure that you have your client reference and payment details available when you call. 
In Person – visit the Ticket Office at Celtic Park, open today(Saturday, September 2) from 10am until 4pm. 
Half a dozen Celtic players took part in a bounce match last night, Livingston, I think I heard someone say, and they all did very well, and although I haven't paid to much attention to it, no one got injured and they even managed to influence the way their team played, but then half a dozen seasoned top level players will make a difference to any side, and no doubt the lesser players in the team would have upped their game alongside them.
There's another run out for them on Monday, against some part timers, and as long as everyone comes through it unscathed, then I suppose the chance to play with different players can only widen our lads experiences.
Though I'm not one for the strip. It looks silly.
If this was, say, an international team, under the arm of the SFA, I'd be saying that if Celtic threatened to withdraw their players, just as the side looked like it might go somewhere, we could perhaps get rid of some of the freeloaders currently in office, and maybe begin to clear up the stench surrounding the Scottish game…
But there are some good things about our game, and Celtic are right out there doing their bit. Before the next home game, against Ross County this month, there will be another collection for the benefit if those who are going through a rough time.. as the Evening Times explained..
CELTIC will join forces with several charities on the football club's next match day for a major foodbank item raising drive.
Fans attending the home match against Ross County on Saturday, September 16 are urged to take part by donating what they can.
It is part of an initiative with Glasgow NE Foodbank to address issues of poverty and hunger in society by collecting items and distributing to those in need.
The Invisibles, a local voluntary organisation helping Glasgow's homelesscommunity and Refuweegee, a community-led charity set up to ensure that all refugees arriving in Glasgow are welcomed to the city in true Glaswegian style, will also be taking part in the item raising drive.
A spokesman for Celtic FC said
 "We would like to invite all supporters who are attending the match against Ross County to bring along a donation if they can – even one item from the list can make a huge difference to someone's life."
A list of items that the organisations need include adult men's trainers that are no longer needed, size six upwards; cartons of fruit juice, teabags, tinned fish, tinned fruit and vegetables, and tinned pudding including rice and custard.
The club said there will be three drop-off stations. The clover on the Celtic Way is the main collection and the West and East entrance areas along Janefield Street will also be used.
A spokesman for Celtic FC added: "We would like to sincerely thank all Celtic supporters for their continued backing of Celtic FC Foundation's initiatives, including this developing partnership with the local foodbank."
Now the hullaballoo over the transfer window is beginning to die down, lets be happy in what we have, and not worry about what we don't. and if we have a little bit spare, lets give it to those who could use it…
( Hey , Peter…Will this do ? I fancy that gig at the View…)
Yesterdays picture…