Celtic Diary Friday September 1: TFI Friday …And Breathe
As sportswriters all over Europe struggle to think of an original metaphor for the end of the buying and selling, amatuers like myself merely cheer ourselves with the thought that its over.
There was a late addition to the Celtic squad when Oddsone Edouard joined an already impressive French contingent at the club, the forward signing a loan deal which has an option to buy with the price already set somewhere between 8,5 and 10 million euros, which given the current direction in value of the old english pound, will probably mean we'll have to sell the ground to pay for him next summer.
Scotland should apply to join the Euro. I'm going to.
Edouard will have twelve months to prove he's the next Dembele, and will be able to watch the original in action as well, and will know whats required.
That gives us three strikers of real quality, something we haven't had since the days of Larsson, Sutton and Hartson.
There was resounding disappointment that a centre half wasn't acquired, and Peter Lawwell went on twitter to accept his failings..
I can get to fuck 
A preventative measure designed to save the social media site from crashing under the weight of frustrated Celtic supporters who once again claim the club has refused to build from a position of strength.
But is that the case ?
As well as Edouard, easily an upgrade on the departed Nadir Ciftci,the club has signed a real class act in Olivier Ntcham, without losing any of midfielders. Well, any of note, that is. Johnny Hayes over Gary Mackay Steven ?
Patrick Roberts, by the end of his loan spell, will have been at the club for two and a half years. We should be happy with that, and not bemoan something, the permanent move, that was outwith Celtic's control.
Thats without mentioning Benyu, who is another with immense potential, who now has the stage to display it.
We might not have the best defence in the world, but we do have a set of players who are comfortable with each other, and Asatana apart, are difficult to breach.
Alright, we may not have acquired another centre half, but the main three and the back up are still here, despite two of them looking like they were on their way.
The main target, Rivaldo Coetzee moved to Mamelodi Sundowns yesterday, as they took a gamble on his foot issues, which are that the bones are fused together in a condition that cannot be fixe, and will get worse.
We tried, but it wasn't to be.
Rogers will have told them they can't go, but if they perform well at the highest level over the next few months, it will be bigger clubs than Burnley and Copenhagen who come knocking, and the club, too, will have raised its profile and maybe a few more hungry players languishing on the sidelines at cash rich clubs will prefer the playing route to success.
Are we stronger ?
You decide…
I'd have Ralston ahead of Gamboa in that, but you get the picture.
Are we at the level of Bayern Munich and Paris St Germain ?
No, of course not, at least on paper.
Can we compete at the level below the elite this season ?
I'd like to think that we can, because these guys are growing and learning together, under an astute management team, and thats worth far more than any new signing.
Before you type your reply, ask yourself when the last time was Celtic had a sustained core to the team, and didn't flog our best players to the first bidder…
Its not easy to convince players to come to Glasgow, and as supporters we maybe don't see that, but with the money on offer elsewhere, its hardly surprising we don't always get who we want.
The success of our scouting team, Wanyama, Forster, van Dijk,  Dembele et al means that English clubs will be employing scouts to follow our scouts, thus cutting out the need to pay Celtic anything…
When the fuss dies down, we'll remember this as not a bad window after all, despite our misgivings.
The twenty eighth player to leave Celtic this summer is Aiden Nesbitt. He's away to MK Dons to realise his potential, and we wish him well.
So thats that….on we go with the rest of the show.
Theres no football this weekend, Celtic don't play again until a week today at Hamilton, where they will face, er, Hamilton.
Then its Celtic Park the following midweek for the visit of Paris St. Germain.
To keep their eye in , several Celts are on international duty, whilst some of the Scottish players have been selected to play in a bounce match in Lithuania. Thast tonight, I think.
Perhaps this is the last time our players should be allowed to play in meaningless games far far away.
STV, the Scottish franchise among the Independent Television network will be showing England v Malta, which is understandable, as it has a marketing deal with "rangers " , the English club based north of the border.
Whilst some may feel the need to criticise the channel for showing that game, its maybe important to ask who sold the rights to the Scotland game, who to, how much for and how long the deal lasts..
You see, when you look through the SFA website for this sort of information, the actual money involved is difficult to find..
But there was a wee note under the 2008 deal to put our minds at rest…
1. While the fine details of the deal are subject to commercial confidentiality, once all aspects of it are taken into consideration it will be worth between £55-£60million to the Scottish FA. 
There's that transparency we crave… as with the SPFL…( Daily Mail
Scottish football was toasting an unexpected windfall from TV on Thursday night after Sky and BT Sports agreed to extend their coverage of our game by a further three years.
Both broadcasters were already locked into a deal until the end of season 2016-17 but on Thursday pledged to extend their commitment by a further three years until 2020.
Sportsmail understands the terms of the new deal represents a 25 per cent increase on the existing arrangement. 
Or thereabouts..
Where money is concerned with the powers that be in our game, we should be demanding audits.
After all, we're paying for it.
Now for some news on Phil Ateley…
CELTIC Football Club is delighted to announce that the Lisbon Lions, our greatest ever team have been honoured by The Royal Mail through a special set of stamps,to mark the 50th anniversary year of Celtic's most famous victory.    
Celtic was the first British club to lift the European Cup in 1967 and this has now been remembered and honoured through a special set of stamps which are available to supporters.
Only a limited edition of 5,000, individually numbered sets have been produced.
The stamp sheet includes 10 labels containing iconic photos of the quarter-final, semi-final and the final as well as the celebrations following Celtic's victory.
Also included are 10 Scottish saltire Stamps, which can be used, although we are sure these will become major collectors' items for fans.  
The presentation folder tells the story of the final and how Celtic got there including key stats on who they played, the scores and the scorers.
It also explores what was particularly special about the Lisbon Lions and why they merit their place in the history of football.
These great packs are available at any official store or online at celticsuperstore.co.uk
Ah, wait. I thought he was a free agent who played at centre half.
My bad.
Again.
Want to do something useful ?
The Parlour is through to the next round of the competition!! Please get voting daily to help us achieve upset win!
You can vote every day…
Ah, useful, there's a word.
Chris Jack of the Herald group.
He did his best to be useful yesterday….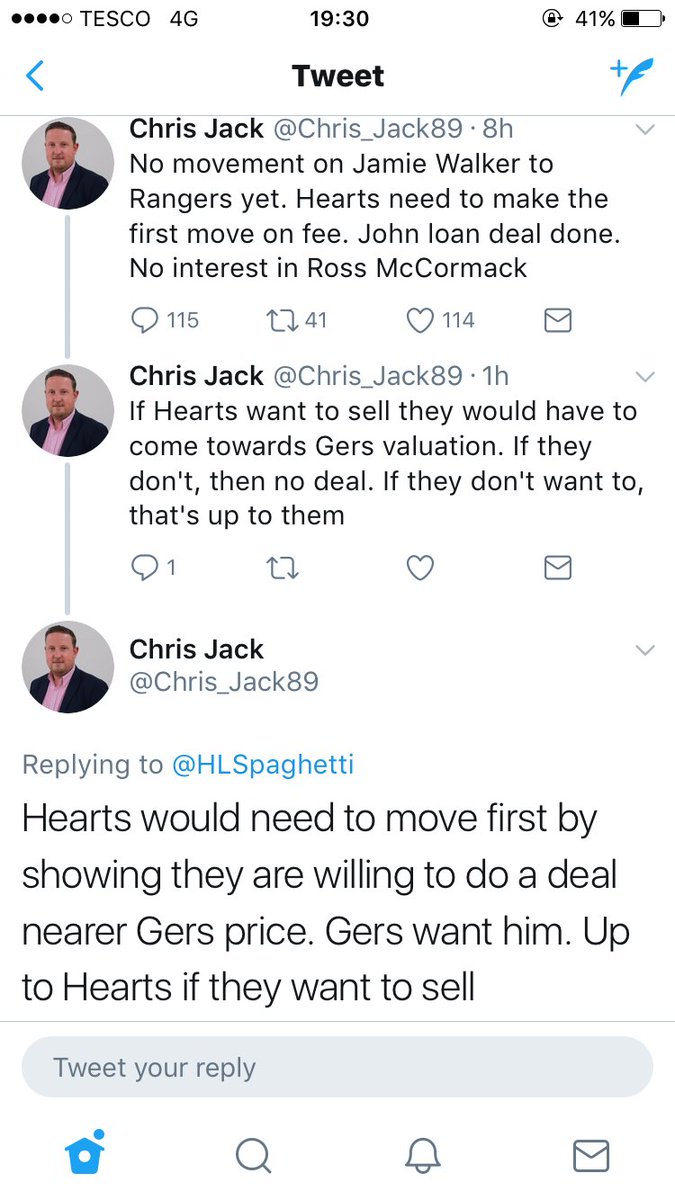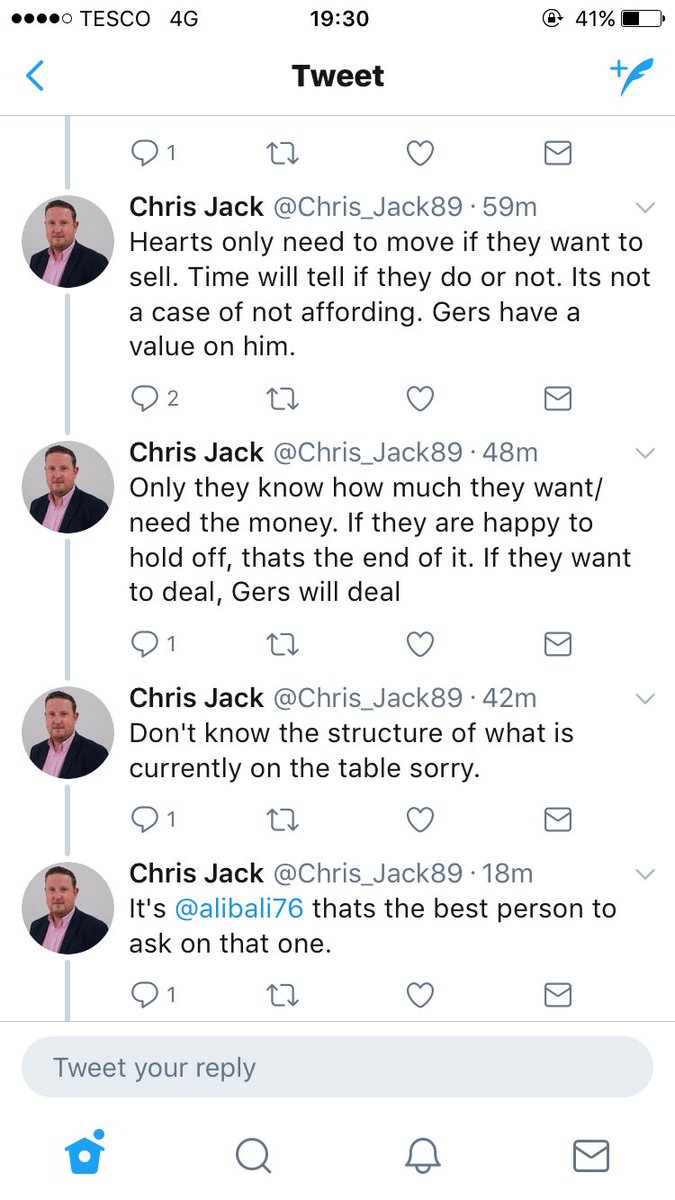 I've something that "Union " Jack might find useful.
It's a transcript of the reply given by Hearts to "rangers " when the infant Glasgow club offered to pay in instalments, and even add one of their players as a makeshift to the deal…
Still, it wasn't all doom and gloom for the Ibrox support. They got their man… and they were delighted !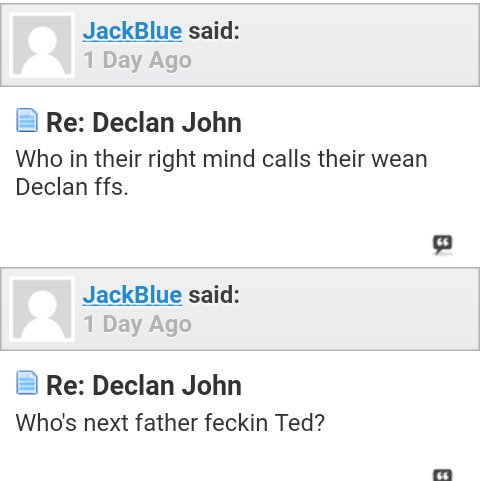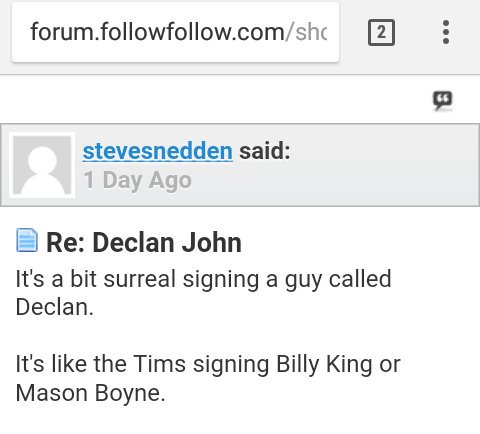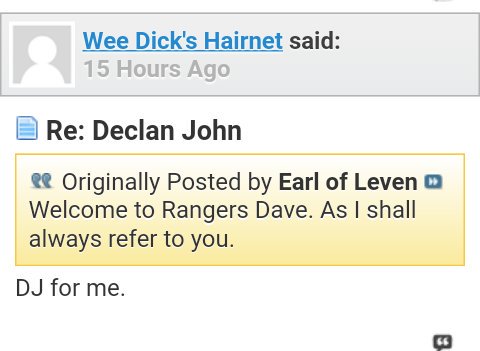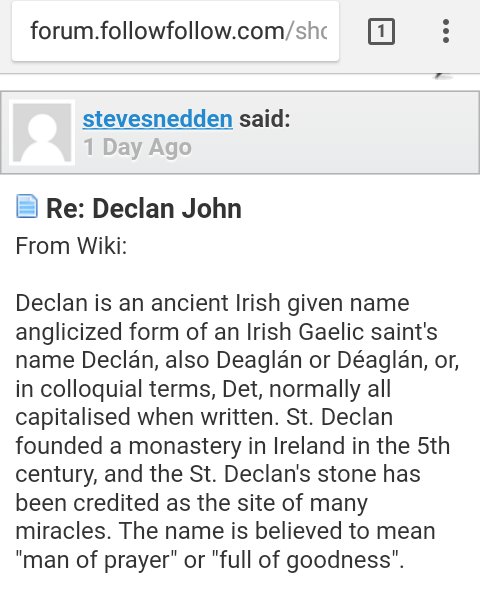 Having seen the trend away from the old er, traditions at Ibrox, investors have suddenly become interested…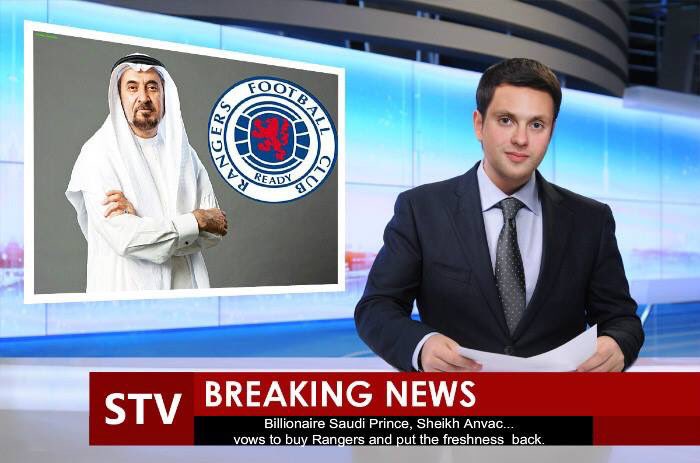 And the marketing division are right on the ball as well…
Well, nearly on the ball. They forgot the obvious one.
Which had one chap fuming in the club shop…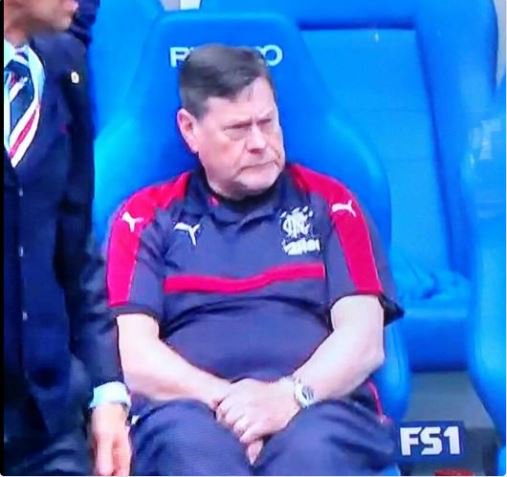 Oh, by the way, I have to confirm that despite claims to the contrary, these people were not "rangers "fans.
Or were they ?
Gullihillbillies RSC were unavailable for comment.
It's Friday, and its that time again.
Etims Knob Of The Week 
He really is setting the pace. We are truly blessed-he likes that word- to have him amongst us.
After a recent grilling on BT sport by straight talking former Celt Chris Sutton, Pedro Caixinha found himself sitting next to an adoring fan on a plane, or a train, or whoever it was who offered him a lift home from wherever he was, and he made tha chap sit up and listen with this declaration….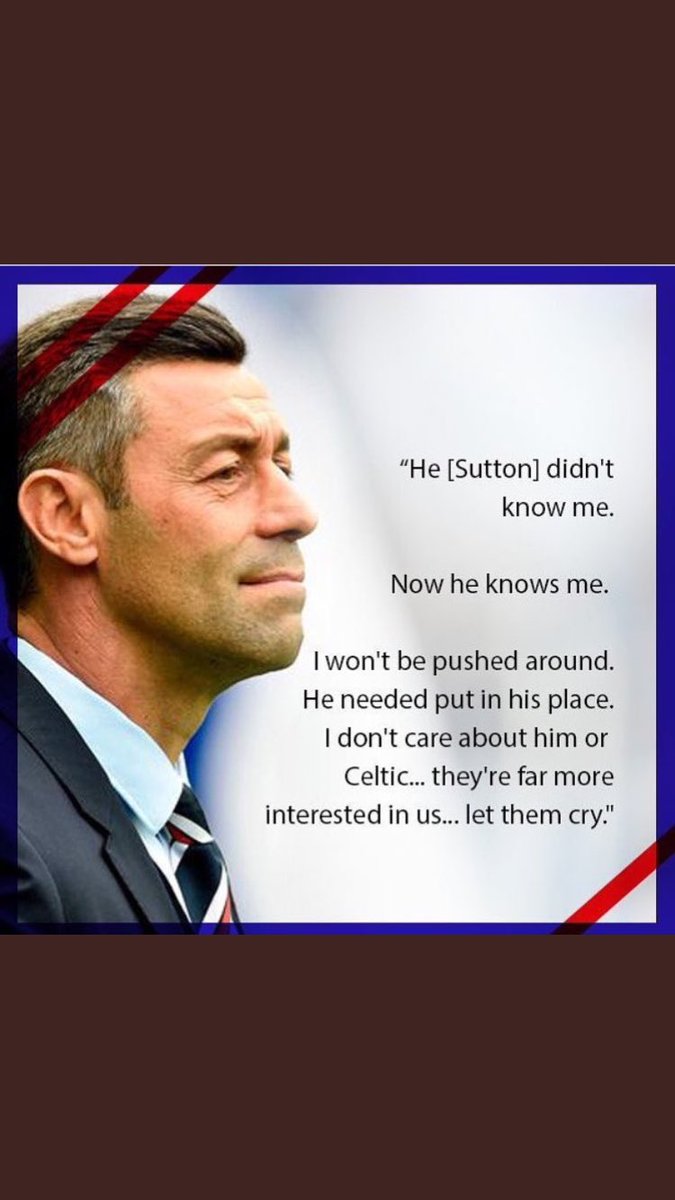 Setting a pace that no one can even begin to compete with in this category, Pedro Caixinha once more ascends the podium of perfection and continues with his firm grip on the title of
Etims Knob Of The Week 
Captions and pictures now, and from yesterday we have..