Celtic Diary Thursday August 17: When A Plan Comes Together
Anyone who has read the Invincibles book, by David Friel, will not have been surprised by the performance and result last night.
However, even they would have been loathe to predict that everything the manager and coaches have been working on could come together so soon.
In sweeping aside Astana, a side Celtic struggled to beat last year, the club announced their return to the big time.
5-0.
In a play off tie usually fraught with nerves and mistakes, this Celtic side took it all in their stride and put themselves in the group stages of the champions League, barring, of course a catastrophe in Khazakstan.
In five games in the competition so far, Celtic have scored twelve goals and conceded none.
And we were worried about the defence ?
With Nir Beckenbauer to call on, there was nothing to worry about.
A couple of early misses had us worrying that it was going to be one of those nights, but in fact lady luck took her seat in the stand and cheered us on herself this time.
Two deflections, a goal scored when the referee decided not to halt play after a clash of heads, and most importantly, a goalkeeper who was oblivious to the ball coming across him from the left meant that all the hard work-including an astonishing 498 completed passes, wasn't wasted.
All five goals were scored more or less the same way, which hardly ever happens at this level, but it wasn't down to errors, and although luck maybe played a part.
The five goal margin was down to the relentless way Celtic kept driving at the Khazaks. Nobody hid, nobody got tired and everybody played for the team.
In fact, you'll be hard pushed to find a better goal than that of James Forrest anywhere. The turn and pass from Ntcham, the collect and pass from Griffiths and the finish from the winger.
Outstanding stuff.
No one on here predicted the 5-0 score, though a few did anticipate 4-0. What maybe we didn't take into account was that this team doesn't sit back, ever, no matter how comfortable it looks at 2, 3, or even 4-0.
However, one man who knows his football, and who has read the Invincibles book, did make an astonishing prediction on twitter at half time…
If they keep coming at us it'll be 5-0 
Last night showed us everything that is great about our club.
The support…
The players..
The performance..
And the reaction…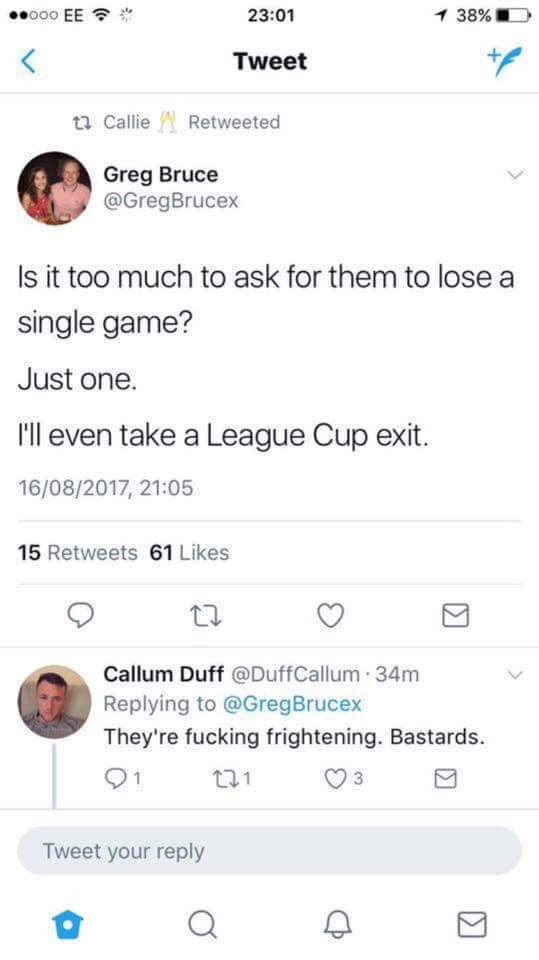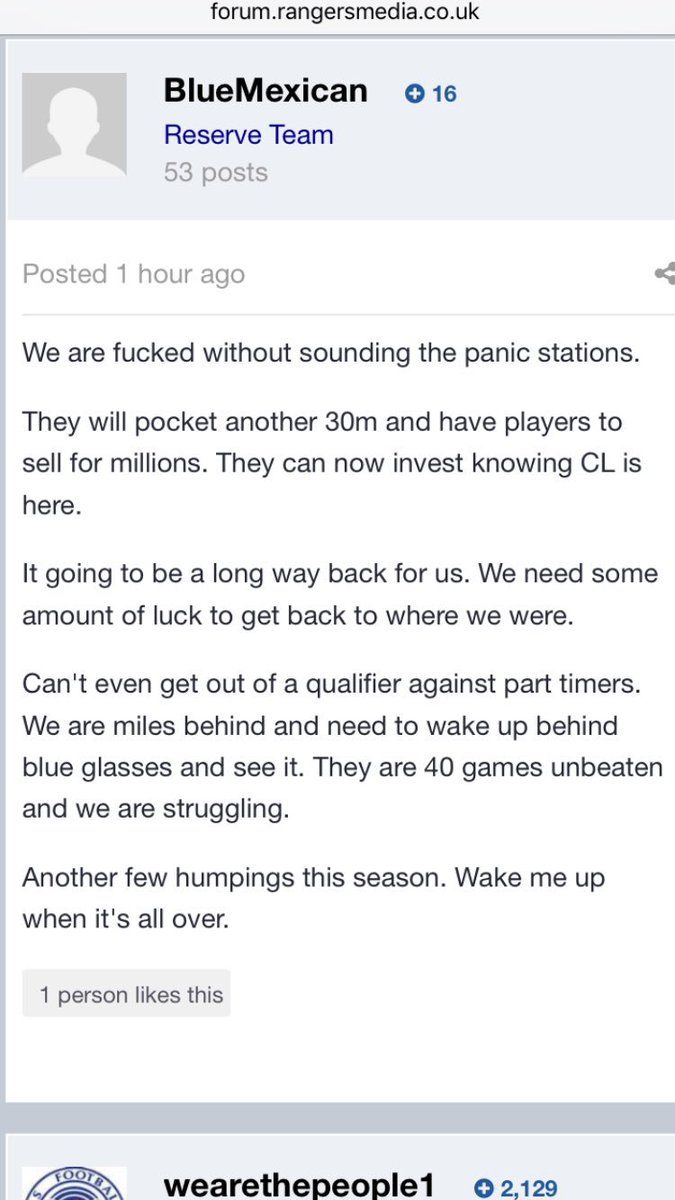 Elsewhere, however, the campaign to clip our wings may have begun…
Derek Rae: Rangers vs Hibs should have been televised, TV deal must be changed
"rangers " and Celtic are limited to four televised home games a season. Thats  how its always been.
However, one way to clip our wings and prevent us moving further ahead would be to rewrite the tv deal and have more of our home games screened live.
That terrifies Celtic. They think they would lose matchday money, but not as much as of stge two of this plan is implemented, the reintroduction of sharing gate money.
You might think i'm wearing a tin foil hat at this point, and might argue it will never happen, but trust me, they're thinking about it.
Neil Doncaster is the puppet of the other clubs, he doesn't have an original thought in his head, and he has offered to meet fans to discuss the shennanigans of the last decade or so.
Oddly enough, he's never accepted my invitation for a chat.
Which is still open, by the way.
Actually, you'd think the other clubs would be grateful. If Celtic do qualify, they'll each pick up around a quarter pof a million pounds, which you would think, being more than they get from the league sponsors, they -and the press-would be happy about.
Hope we are spared "great for Scottish football" chat. Great for Celtic. A widening chasm not at all great for others.  
While we are all happy about whats happening on the pitch, keep an eye on whats happening off it.
Jimmy Calderwood announced yesterday that he's suffering from early onset Alzheimers..
JIMMY'S DEMENTIA BATTLE
Scottish football legend Jimmy Calderwood reveals he has been battling dementia for two years and is a 'bit forgetful with some names'
"It was actually my partner, Yvonne who noticed I was getting a wee bit forgetful and she insisted that I go and get checked out.
"I suppose I am a typical West of Scotland man of my generation and the last thing I think about is going to the doctor with anything I think of as just being minor.
"But I am grateful to her because now I know I have it I can do what I can to fight against it." 
He's been battling it for two years, and now he tells us ?
With Calderwood rumoured to be the subject of all sorts of investigations during his time at Dunfermline, and his connections with the Murray Masterton financial cartel, perhaps there is something else he might want to talk about.
Before he forgets ?
Alzheimers/Dementia is a terrible condition, as i know from personal experience with a close family member, but its also very difficult to diagnose early on, and so perhaps I can offer some hope and comfort to Mr. Calderwood in his struggle…
Ernest Saunders, one of the 'Guinness 4' was sentenced to 5 years in 
jail following his conviction for fraud in 1990. He was released just 10 
months into a 5 year stretch due to being diagnosed with incurable dementia. 
Now dementia as many know is a terrible disease with no cure. Not so for 
Mr Saunders who not only made a miraculous recovery so good that he 
formed a consortium to buy a football club but he is still fit and 
active 25 years on. 
Apparently, he only had "depression ". Or a cough. Or something.
The point is he was diagnosed, and now he's all better.
Hopefully, Mr Calderwood will recover in the same way.
Yesterdays picture,