Celtic Diary Wednesday July 12: Ntcham Signs, Brown Fit
It hasn't been officially announced yet, as the club are waiting to make a big thing of a couple of deals, but have a look at the UEFA squad lists and you'll see that there's a new name in the "unallocated " list…
Ntcham, Olivier 
FRA  
09/02/1996 
10/07/2017 ( Date joined club ) 
Not eligible ( for B list ). 
Or is the anti celtic media agenda now so bad they ignore it when a decent player is signed ?
Further evidence emerged when a signed Celtic top was seen on twitter, which is as much proof as anyone should need..
Apparently he signed it after training..
You see, we don't always make things up. Sometimes we let others make it up as well.
The evidence does seem to point to him now being a Celtic player, and a drunk guy told us that the club will announce it along with a couple of other new faces.
If, indeed they are new faces. It may be that we will recognise them instantly…
Scott Brown has declared himself fit for the champions League game against Linfield on Friday, which is no real surprise. The guy would play if his legs fell off.
'Yeah, I'll be fine,'
'It was just a slight wee problem, but nothing to worry about.'
Browns energy and experience will be vital at windsor Park, which is not noted for its friendliness and charm towards visiting sides.
Come to think of it, the Northern Ireland captain was once booed there by his own fans, so they are equally harsh on their own.
Ah, wait, he wasn't really one of their own, in their little minds…
From the BBC, March 2001..
Sectarianism in Northern Ireland is hardly anything new. But the death threat directed at Neil Lennon prior to Northern Ireland's friendly against Cyprus highlights how it can permeate sport.
In general, rugby is played by Protestants and Gaelic games by Catholics, with football providing something of a middle ground.
Thousands from both sides of the religious divide travel to Scotland every weekend to cheer on their proxies, Rangers and Celtic. 
Lennon has been subjected to jeers and boos in the past when representing his country.
The last occasion came in February last year when he was booed every time he touched the ball at Windsor Park in the 4-0 defeat by Norway.
For some, Lennon is guilty of a trinity of cardinal sins: he is Catholic, he plays for Celtic and he was reported to have said that he would be willing to play for a hypothetical all-Ireland team.
Those are the reasons for the abuse, but they certainly do not amount to justification.
Days before the game in 2001, Lennon's warning came in Northern Ireland vernacular: a "Neil Lennon RIP" slogan daubed on a gable wall near his home in Lurgan, Co. Armagh.
Now the hatred directed at the midfielder has intensified.
Irish News columnist Kenny Archer told BBC Sport Online last year that the abuse Lennon has received was not based on religion.
He said: "Without a doubt this is to do with Neil Lennon playing for Celtic not with him being a Catholic."
The present Northern Ireland team is evenly split between Catholics and Protestants while Catholics Martin O'Neill, Pat Jennings and Jimmy Quinn all enjoyed distinguished Northern Ireland careers without ever being subjected to abuse.
Indeed, the last player to receive Lennonesque levels of abuse was Anton Rogan, another Celtic player. He sympathised with Lennon when he was targeted last year.
"I can understand why he might want to pack it in, because he got a torrent of abuse, worse than I had to endure in my first game," said Rogan.
"After my first match, though, I didn't hear very much abuse. Either it stopped or I just didn't notice it."
Whatever the reason for the baiting of Lennon – and it certainly seems more anti-Celtic than anti-Catholic in character – the net effect is disaffection with the Northern Ireland team among the Catholic community. 
A Celtic player being attacked by Northern Ireland supporters is unlikely to entice Celtic-supporting Catholics to support Northern Ireland.
The death threat and Lennon's subsequent withdrawal from the national team is a serious blow for IFA's "Kick Sectarianism Out of Football" campaign.
Aware of sectarianism in the game, the IFA has established a Community Relations Office.
"The Football Association has tried everything in our power to stamp out bigotry and sectarianism," said Jim Boyce, president of the Irish Football Association.
Although those involved in Lennon's vilification remain unpunished, the IFA are making the right noises but they are in danger of being drowned out. 
Lennon, of course, would quit the national team after receiving death threats.
We've already spoken of the wider context behind the clubs decision not to take tickets for this game, and the Lennon incidents are yet another reason which justifies this.
Add in the time of year, the bonfires and parades, Israel or any of the other "hotspots " fans have travelled to, pale into insigficance where the potential for trouble is concerned.
Those who live in Belfast and the surrounding areas will have enough to contend with this week.
Its also worth noting that Cliftonville , a club with similar leanings to the Celtic support, visit Windsor Park without incident every year.
But as the Neil Lennon abuse shows, Celtic are a completely different proposition.
Some fans already have tickets, and Linfield will already have their excuses lined up.
If you are going, be safe. Better still, don't go.
They don't like us over there.
The Belfast Telegraph revealed that Belfast city council had actually secured an injunction to prevent damage to the bonfire, presumably so that there was room for plenty of banners and effigies.
The loyalist bonfire site was one of four that were subject to a High Court injunction secured by Belfast City Council.
The action was taken last week in a bid to prevent further material being added to the pyres.
In a statement a spokesman said: "It could constitute a technical breach of the injunction but it is more likely to constitute a hate crime and therefore should be reported to the PSNI."
A PSNI spokeswoman said: "Police are investigating complaints about various materials, some of which are clearly distasteful, placed on the bonfire.
"Where police are aware of a crime being committed, an investigation will follow.
"We take hate crime very seriously and actively investigate all incidents reported to us. 
"Hate crime is wrong on all levels and the PSNI will do everything it can to ensure that everyone, from whatever background, can live free from prejudice, fear and discrimination."
Images of the racist banner were widely circulated online yesterday.
The display had been removed from the pyre when The Irish News visited the site. 
Well, they'll need it for their parades.
As for Sinclair, if you don't want to go over there, don't go, but if you do, a hat trick should put them back in their box.
Theres no doubting their somewhat poisonous outlook on life, but they really are a little dim.
The bonfire featured yesterday, the one next to a petrol station , showed how incredibly stupid they are, but when it was set on fire by some local lads, the outcry lifted stupidity to a whole new level.
An arson attack.
On a bonfire.
To keep us entertained, Rob O'Keefe has carried forward the predictascore competition from the Cup final to the UCL qualifier.
To get through the first qualifier for this, you need to get the score right for Fridays game. An article will appear tomorrow so that you can enter on a separate page. The prize remains the same, £100 to your chosen charity, but not an Ibrox based one, as we'll never hear of the money again.
The Scottish media have largely ignored this story, probably because most of them don't see it as an issue, but merely the traditions and culture of the Twelfth of July, which happens to be a big day out in the Scottish Sports calendar.
Something else largely ignored is the superbly written timeline of events which led to the proposal of Resolution 12 to the Celtic board…
Its long, its detailed and its accurate.
Take time to read it. I'll be doing a separate article around the details in order to elaborate on some of the finer points. Actually, someone else cleverer than me will be doing most of that, but you get the point.
For now, treat it like homework, and have a good read of it.
Someone else should have done his homework.
Oops…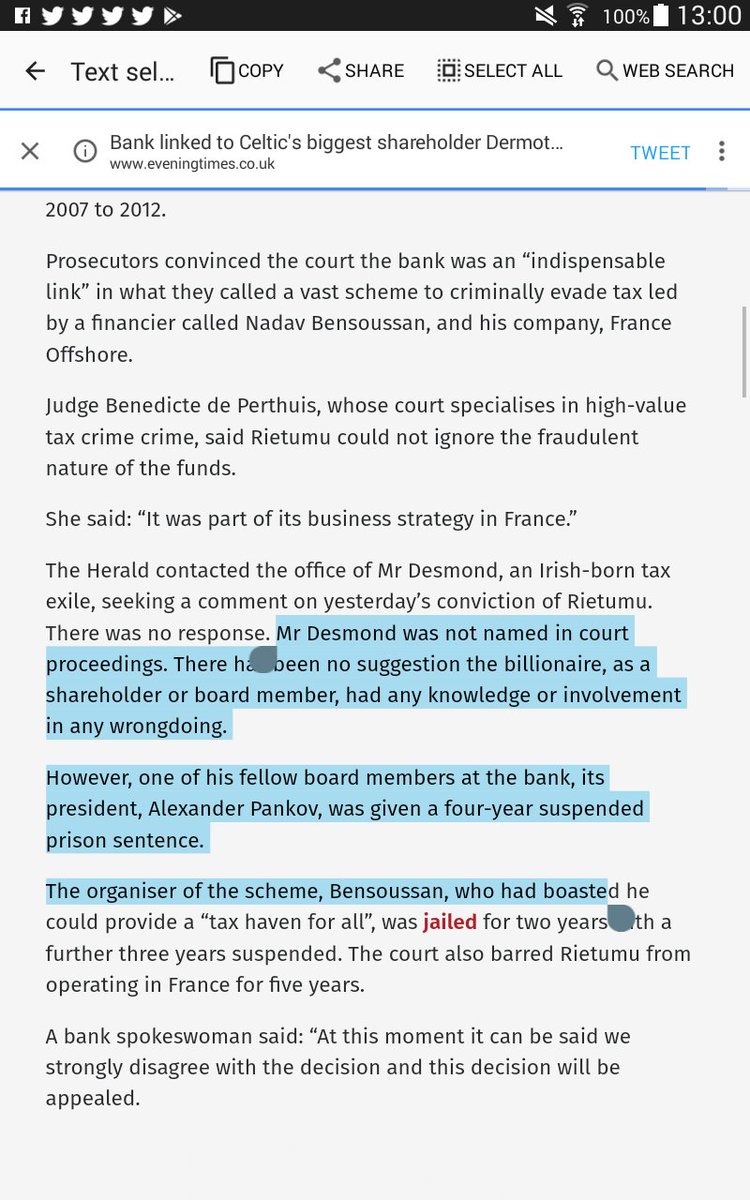 It appears that the Daily Record "rangers blogger " has continued the high standards of journalistic integrity and accuracy associated with his paper.
As you can see from above, he is confusing a bank which Desmond has shares in with Desmond himself..
The desperation behind the papers "two sides of the same coin "-yeah i know he's a sort of part time space filler-but with the influence the dying paper still has, a little responsibility is required by those who write-either mainstream or on social media-is paramount, although to be honest, the Record-and others-don't seem to take much notice of that.
Still, I'll wager that Desmond is none too pleased about being likened to a genuine convicted tax fraudster in the current battle of whataboutery in the media…
One of the things that has gone largely unnoticed after the SFA/SPFL shennanigans of the last few years is the personal vilification of the Celtic owner and the CEO.
Desmond and Lawwell are both fully aware that this comes with the territory, and have seemed comfortable enough with it, but of late its been cranked up a notch or two.
And become more personal, such as the Record bloggers wilful misinterpretation of a report.
Perhaps a wee slap back is in order, as like the playground bullies they seem want to emulate, the media are taking more and more liberties.
But hey, perhaps its better not to interrupt them while they are making mistakes…
Elsewhere, and John James has revealed on his site that he has been given information that Hugh Dallas was a recipient of an EBT.
In serious tones he declared..
The information I received was that a referee with a history of 'honest mistakes' that favoured Rangers was given an EBT for being the match official for behind closed door games.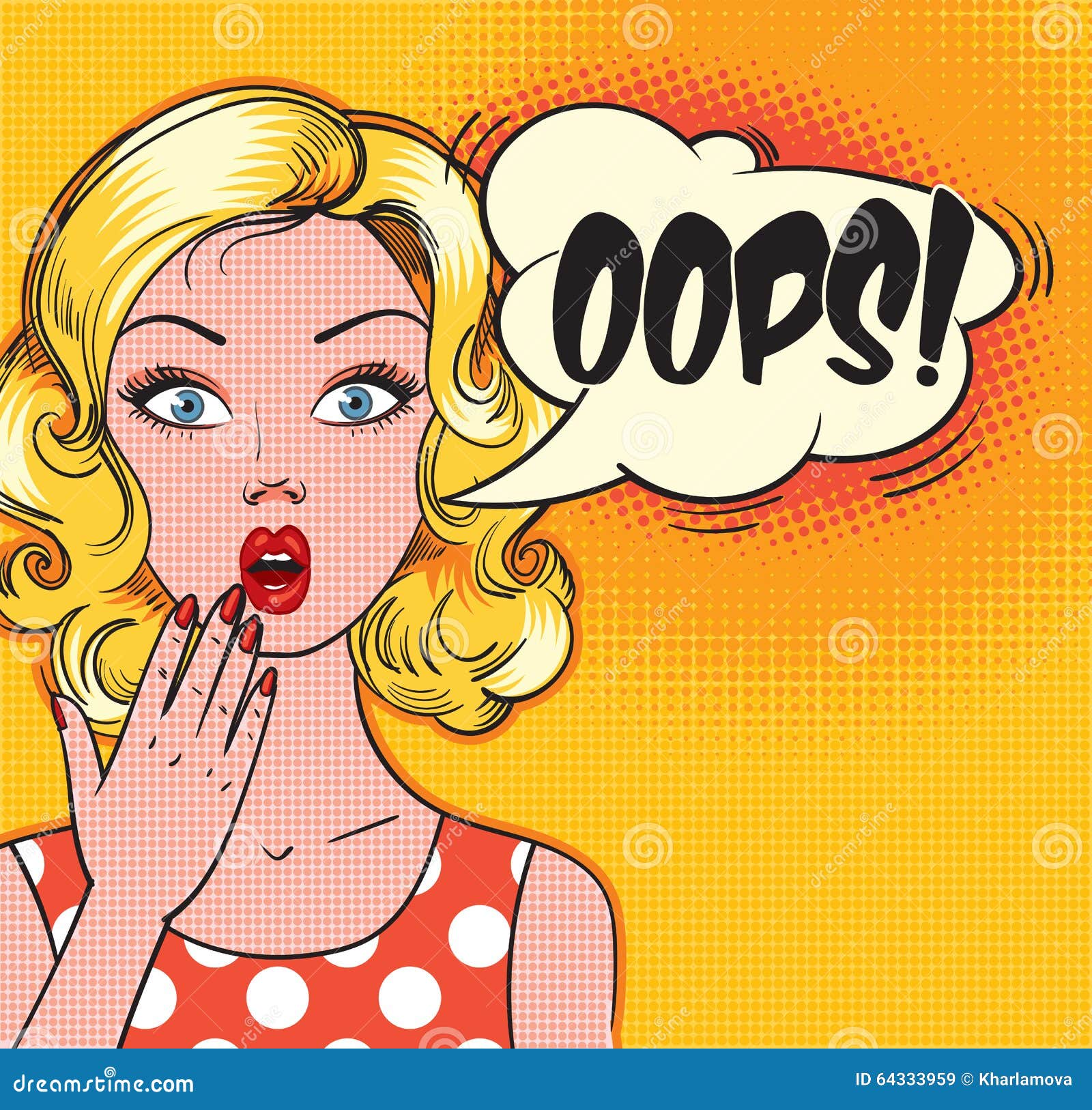 He added..
 The Gold Standard on EBT, the Rangers Tax Case blogger, has stated categorically that this information is inaccurate. 
Fair enough , it takes a man to apologise
However he did accede to the recipient of one sub trust being unknown. Would it surprise anyone if Hugh Dallas, for example, received an extracurricular EBT for officiating at these bounce games? 
Oh for fucks sake.
The revelation is now reduced to "Its the sort of thing he might have done. "
John James has refused comments and contributions from Etims.
Presumably because we're better at  making things up than him.
Captions now.
Yesterday..