Celtic Diary Tuesday July 11: Don't Worry About A Thing
' Cos every little things gonna be alright.
Do you want the good news first, or the bad news ?
Fair enough, we'll start with the bad.
Someone appears to be using the media to get what they want.
The Sun claims that talks with Stuart Armstrong have stalled. The club, however, says they haven't , and its all very "relaxed "
So, who do you believe ?
And whats the bad news here ?
Er, none, But I thought I'd bring a little tension into your lives.
Good news ?
Where to start, where to start…..
Lets get all this nonsense out of the way about stripping titles, holding investigations and cleaning up the game out of the way first. Then we can concentrate on the game this Friday.
Just as what is in the papers can be taken with a pinch of salt, just because its not in the papers doesn't mean its not happening…
After all, why would they report on how the rest of Scottish football is taking being taken for mugs ?
Especially as the media are among the chief offenders.
Before falling asleep , our regular drunk reassured us that we should sit back and enjoy the game, as there is nothing else to worry about.
He , however, was looking for his car keys..
Those in the front line are working on their next attack.
As I said, don't worry…
In the meantime, lets offer all of those who had an EBT a chance to either hand back the medals or pay the tax owed.
That should be a laugh when the "true blues " decide that they had no room on the mantelpiece for trinkets after all.
The season begins in earnest this week as the champions League qualifying rounds continue, and Celtic enter at this stage, against Linfield of Belfast.
As you are aware, the club have refused to take tickets despite a warm welcome waiting across the water..
The locals have all got dressed up and are planning a series of parades to make Glasgows finest feel at home…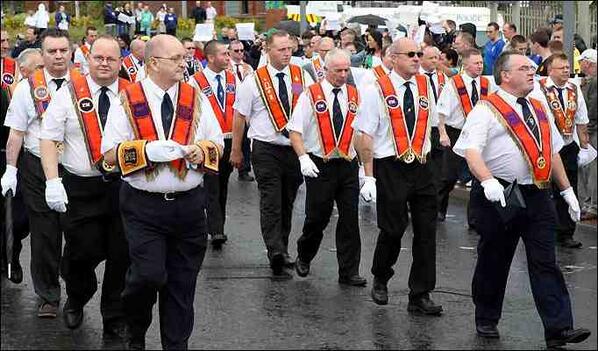 That reminds me, the game is on Friday, and someone in marketing has missed a great opportunity for a tie in…
The welcome detailed above makes this story, in the Daily Record, seem a little mystifying, and one wonders if it's just another attempt to drive a wedge between Celtic supporters and the club..
Linfield chief insists Celtic fans would have been welcomed as he predicts some will beat Euro clash ticket ban
Well  they will if he sells them tickets…
 "I'd be amazed if there weren't any Celtic fans inside the ground. The police will have intelligence about who is buying tickets and where they are sitting.
"The police will have time to have a robust plan in place for those Celtic fans who go against the wishes of their club and come to the game. They believe they can deal with any situation.
"I do feel sorry for genuine Celtic supporters. We believe we could have managed it, working with the relevant authorities and with the PSNI to bring a number of Celtic fans to the ground and have it well segregated. We were happy to do that.
The PSNI. Thats the old RUC, rebranded to make them seem a little more Dixon of Dock Green as opposed to Heinrich Himmler.
The PSNI , theres a clue in the word "Service " in the title, are charged with the safety of the Northern Irish citizens, and one wonders if allowing someone to open a petrol station next to a bonfire is indicative of their capability of this task..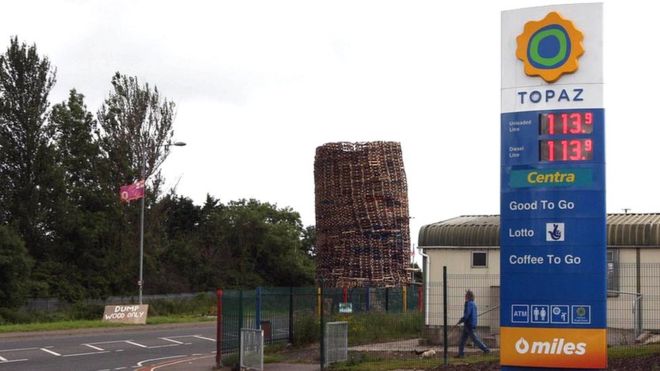 This is in Carrickfergus, about eleven miles north of Belfast on the shores of the Lough.
Throughout the course of The Troubles, there was a reasonably large paramilitary presence in the town, namely the Ulster Volunteer Force and Ulster Defence Association.[18]Census figures show that the Catholic population of Carrickfergus declined from 16.2% in 1971 to 9.56% in 2011.[19] 
No doubt that trend has continued , and its not difficult to see why.
The town takes its name from Fergus The Great, with whom you are all familiar.
Looking at the bigger picture, its probably for the best that Celtic are not selling tickets to their own support.
Save your money for the bigger games, in more hospitable environments, like the moon or somewhere.
Ahead of the game, Celtic have been looking at bringing a couple of players in. Reports suggest that Olivier Ntcham has agreed personal terms with the club, a fee has been agreed with Celtic for his services, even if no one can actually agree what the agreed fee is-anything between four and seven million – yet he's not been announced yet.
And there's further gossip centering around Patrick Roberts, who appears to have told Manchester City he wants to go back to Celtic on loan.
Then theres this guy, Kyle Jameson..
The Chelsea youngster, a centre half, is on trial at Celtic, the picture above was, it looks like, taken at the custody centre before he was driven to court.
Jameson posted this on his instagram…
The trial is expected to last two weeks, and of course, we can't comment until its over.
On the way out is Gary Mackay Steven. Its a permanent deal, by the way. Our esteemed hacks may have led us to believe its a loan, but thats just the clubs taking the piss and waiting to see if any of them spot this bit in the rules..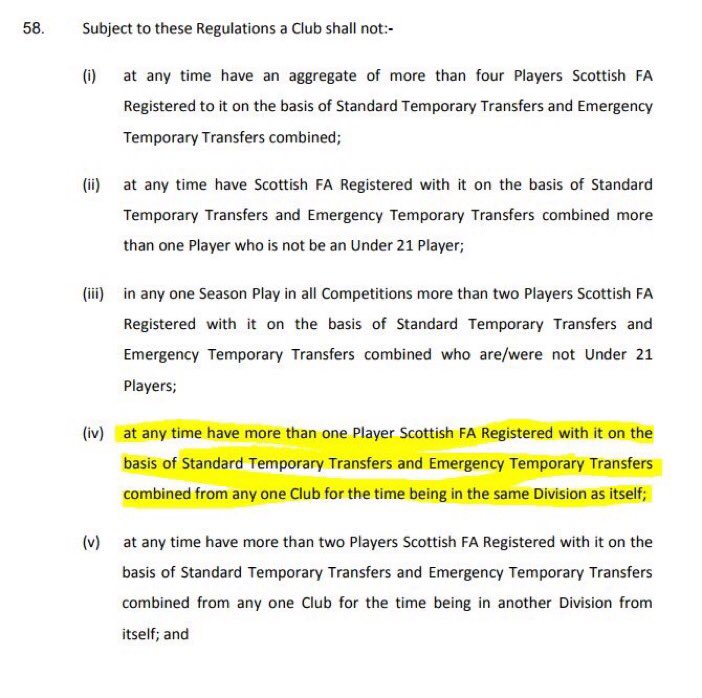 then again…rules…Scottish football…they lead parallel lives..
We haven't really paid much attention to the more, er, delightful uttering from the gullibillies for a while, so we should maybe dip back into the rich stream of comedy they can be relied on to produce..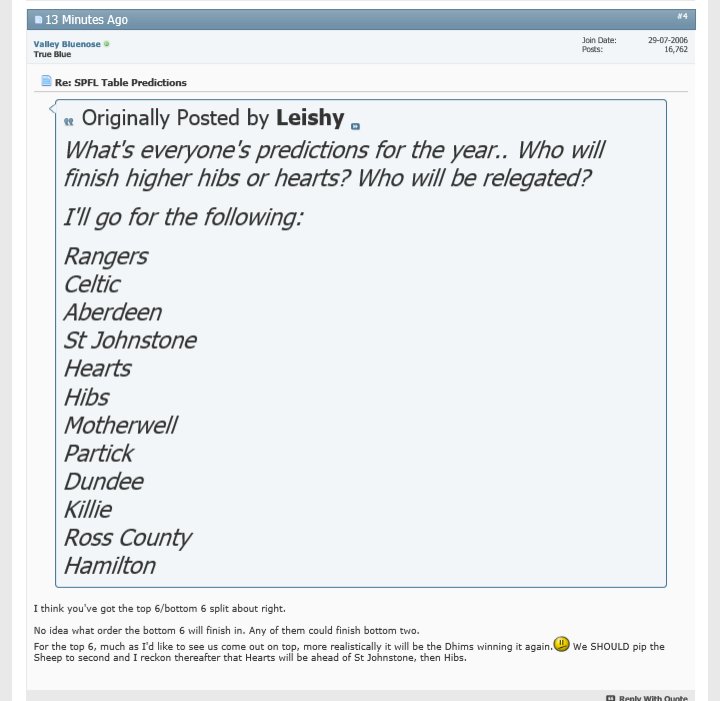 I'm not sure if this was before or after the defeat to Progres Neidercorn, the side who finished fourth in Luxembourg, and who faced Shamrock Rovers almost exactly two years ago…
Perspective. All they lack is a little perspective.
They need to relax, and this guy, who makes our own Rumour Mill look like it was carved into stone and carried down a mountain by a man with a beard, has tried to give them a few chuckles…
No, I meant….oh you know what I meant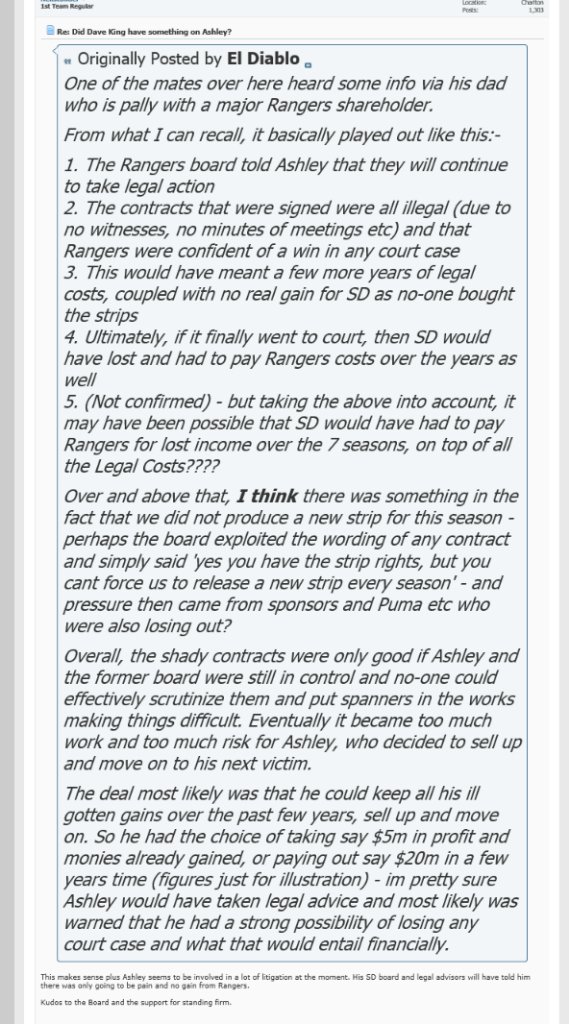 Perhaps thise poor devils over the river have merely lost their sense of direction, due to a lack of strong and stable leadership at their club.
We're always happy to help, and perhaps this may help them find their way around again, courtesy of 4togo on twitter..
After all, they do love a journey…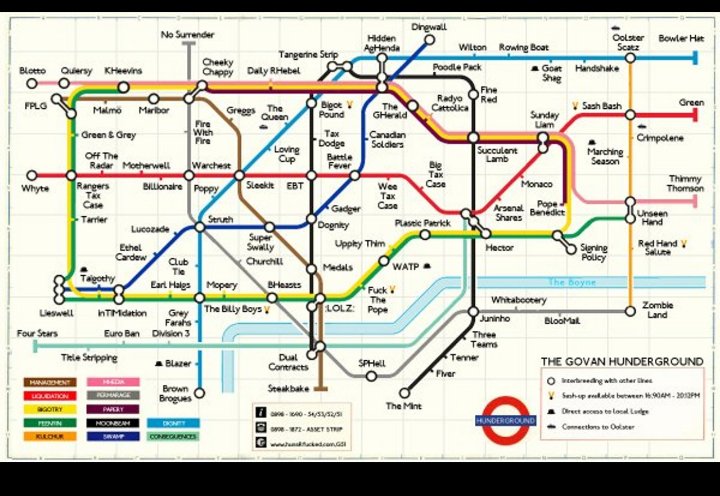 Yesterday we posted you a picture that dates back to the days of circus sideshows-see the neat link from the previous paragraph there ?- and you were dutifully respectful..