Celtic Diary Monday July 10: Commence Non Violent Direct Action
This phrase was common years ago when pressure groups had simply had enough of whatever it was they were protesting about, and felt that they were being ignored by whoever they had a case against, and weren't getting support in the mass media.
Its time to look at it as a viable way of getting some credibility, honesty and transparency back into Scottish football.
But where do we start, and how do we prevent a scattergun approach, instead concentrating on getting the message out to those who need to hear it ?
For when we look at the options there is a real danger of dividing our efforts, and not having the impact that is needed.
The SFA and the SPFL are the ones who govern the game, and thus far we have seen that they are not fit for purpose.
I couldn't find when the next SFA meeting will take place, their website doesn't seem to have that information, but I feel its somewhere that a few thousand of us ought to be near when it does.
Same with the SPFL.
In the meantime, the three main competitions in Scotland are sponsored by bookmakers, an industry that has had its interests in England curbed of late due to a conflict of interest.
Conflicts of interest don't seem to matter in Scotland, as we have seen over the last few years, so Ladbrokes, William Hill and Betfred are the names on the major trophies north of the border.
There's already a call to boycott these three, a call which should be taken up en masse. If those who are happy to sponsor  sport-and where bookies are concerned fair play should be at the top of their list- and continue to do so without demanding an investigation into recent revelations, then we must assume that they are as equally capable of bending and breaking the rules as are those governing the sport.
Therefore, if you are reluctant to pay into a rigged game, why would you pay into a company thats happy to put its money and name alongside it ?
Give these bookies a miss, and lets see how they respond.
Lets see how long it is before the authorities answer their calls and emails…
Secondly, the mainstream media, who have proved beyond doubt that they do not want to see justice served.
Which paper will be the first to carry the story about an aggrieved car thief being forced, after conviction, to hand back the car to its original owner ?
After all, he won it fair and square in a car chase around the town centre. And the owner had left the door open.
The succession of tax dodgers wheeled out to denounce those who demand an investigation into the dealings of the club that helped them to keep more of their pay packet, granted they had to keep it ofshore, is becoming bizarre, and a little distasteful.
None more so than the Sunday Post, registered at the Post Office as a newspaper, but frankly stretching the description a little.
Fernando Ricksen says stress caused by Rangers 'big tax case' fallout is making his illness worse
STRICKEN Rangers ace Fernando Ricksen has revealed stress caused by the "big tax case" fallout is worsening his illness.
The former player – who has an aggressive form of motor neurone disease (MND) – faces a possible six figure bill from the taxman.
Last week Supreme Court judges in London ruled unanimously that Employee Benefit Trust (EBT) payments made under the David Murray regime were not loans, but earnings that should have been taxed.
The step means a host of former Rangers players – Ricksen included – face potentially huge bills.
Dutchman Ricksen, whose EBT value was £684,225 is believed to owe approximately £342,000 in tax.
However, the former star, who insists he was badly advised, has suffered due to the stress the bombshell has caused.
"Of course it doesn't help with my fight against MND," he said.
"I think everyone was badly informed about this. I don't think it's the players' fault.
"If it applies to me, I will handle it as it comes, like everything in my life." 
I get the feeling that Ricksens reply was diplomatic rather than outraged.
He's got other, more important things to deal with, and you feel thats what he's actually saying.
And we wish him all the best.
That didn't stop the Post from using him as an example as to why the taxman is the bad guy here, implying that Hector is making Ricksen suffer more than he needs to.
Absolutely shameful.
Or is it emphasising a lack of shame ?
Having stooped this low to continue an agenda that is surprisingly difficult to trace to source, one can only wonder what further depths they will plummet to as they attempt to get everyone to forget about what happened.
Other papers -and Sky sports-have wheeled out those who made a few quid under the counter to tell us why they don't think there should be investigations, titles stripped or any further discussion on the matter.
Those with wide screen televisions got to see chunky cheat ally mcCoist , who told Sky sports News…oh, who gives a toss what he told them.
It would have been bollocks anyway.
The Record lead today with Arthur numan, whose bulging envelope of tax free lolly contained around half a million quid..
Rangers legend Arthur Numan says title stripping tattle is 'nonsense' because trophies were won fair and square
For the rest of this week, that headline will remain the same, with just the players name changed…
And the story below won't alter much from day to day either..
The Dutchman won the SPL, two Scottish Cups and League Cup trophies during his spell at Ibrox and says it was done fairly. 
Yeah, who cares what the Supreme court say ?
Arthur Numan last night dismissed 'title stripping' talk as nonsense and insists he's proud of every medal won with Rangers during the EBT era.
The former Ibrox hero claimed one Premier League, two Scottish Cups and two League Cup trophies during the spell between 2001-10 when the scheme was in operation. 
Celtic have called for Scottish football bosses to review the Rangers tax case and the 2013 Scottish Premier League commission's ruling that Rangers "did not gain any unfair competitive advantage" from the use of EBTs.
"These discussions have been going on for such a long time but I can't see it happening.
"I have heard about the latest discussions and it's just a lot of nonsense. 
"Why should it happen? Why should they talk about taking our titles away?
"It's a discussion for people who need to find something to talk about and I don't even think about it.
"I still have my medals and I'm proud of them. 
"When you see the Celtic team we were up against then, it was high quality, when Martin O'Neill arrived he signed some fantastic players.
"If you go back to the early 2000s then Rangers and Celtic were two fantastic teams.
"I could tell you all the players at Celtic from that time but if you ask me to name two or three players there at the moment I don't know if I could tell you. 
Lets look a little closer at the narrative within that piece.
Let's note how "Celtic have called for Scottish football bosses to review the Rangers tax case and the 2013 Scottish Premier League commission's ruling that Rangers "did not gain any unfair competitive advantage" from the use of EBTs. " 
Which presumably prompted Numans jibe  " if you ask me to name two or three players there at the moment I don't know if I could tell you. " 
This suggests that the media want to turn it into a Celtic versus Rangers issue, which of course it isn't.
Or is it deeper than that ?
Does the Scottish mainstream media want to keep Rangers supporters from discovering that it hasn't been raining over the last ten years, but in fact its the media standing over them, willies on view, telling them that its raining.
That seems more likely from where I'm standing. Where it isn't raining, but there does seem to be a lot of fog around.
Its not just the Record, they are all at it.
Perhaps its the fear that the hordes, having been handed so many scapegoats in the past, are close to realising that the bad guys in all this were David Murray and his acolytes all along…
And perhaps they now fear the very social unrest that Stewart Regan once spoke of, except that it will all be aimed at them…
Ah well, you reap what you sow.
And the papers should join the bookies on the non violent hit list.
At least until they start to tell the truth, or even somewhere near it. That would be a start.
In fact, more than a start, it would be a considerable leap forward.
What I cannot figure out, however, and perhaps its just me, is that none of these EBT recipients have been banging on the doors of their accountants and asking them what they should  do, instead of believing the experts in the media.
Surely when faced with a huge tax bill, you'd be straight on the phone ?
The thing is, I'd say that the accountants advice would be along the lines of "pay it "
With Hector, who always gets his bit, if you try to hold back, or make excuses, or even ignore him, he'll charge you extra. up to double what you owe, especially if he thinks you're at it.
And going into the national media and saying it wasnt their fault is not going to help these players when he asks for his "bit " .
I've a wee bit advice for these players, completely free of charge-there's no point n sending them a bill. They tend not to pay those.
Pay what you owe, because it will work out cheaper.
And guess what, if it turns out you didn't owe it, as you seem convinced is the case, Hector will give you it back. no strings attached.
Heres why…
1. Penalties on unpaid tax (See Table 1)
Clearly, the penalty depends on what you did wrong and whether you owned up or waited for HMRC to approach you. The penalties are much lower where you have owned up of your own accord (voluntary disclosure). That's quite straightforward but the types of behaviour are a little more subjective:
A. Mistake or misrepresentation – completely unintentional and nothing to do with your underlying records. You just made a mistake – pure and simple. We are all human and so if you do make a mistake, and own up to it, HMRC will not charge you any penalties at all.
B. Careless inaccuracy – essentially – you did not take reasonable care. For example, you do not keep sufficient record of how much income you receive so when your tax return is completed, you have no way of knowing whether your income is correctly reflected or not. You haven't just made a mistake – you physically did not take reasonable care to ensure you could correctly disclose your income.
C. Deliberate understatement or over-claim – in other words – you are naughty and you don't try to hide it. An example would be paying wages without accounting for PAYE.
D. Deliberate and concealed – you are naughty but you try and make it look like you are not. An example would be creating false invoices. Let's suppose you own a practice and you normally bank all of your takings. However, every Friday, you put £100 cash from unbanked cash patient charges in your pocket and failed to keep a note of this for your accountant, to whom you only supply your bank statements. Your accounts and tax return will show income as being understated by £50*52 = £2,600. If you just stopped there, you would have been deliberately naughty and so your prompted penalty would be between 35%-70%. However, if when HMRC approach you, you go back to your computer system which records income and try to manipulate this so it agrees with the lower amount shown in your accounts – that is you trying to conceal the fact you have deliberately understated your income, so the penalty increases to 50%-100%  
Taken from an article in a Dental magazine, but written by a chartered accountant called Priya Kotecha, who explains how tax penalties work for dentists, who presumably never had EBTs, but the penalties are explained in the full article here, when you don't pay Hector, in an easy to understand piece…
Any players who wish to contact Rangers about the problem, can do it here..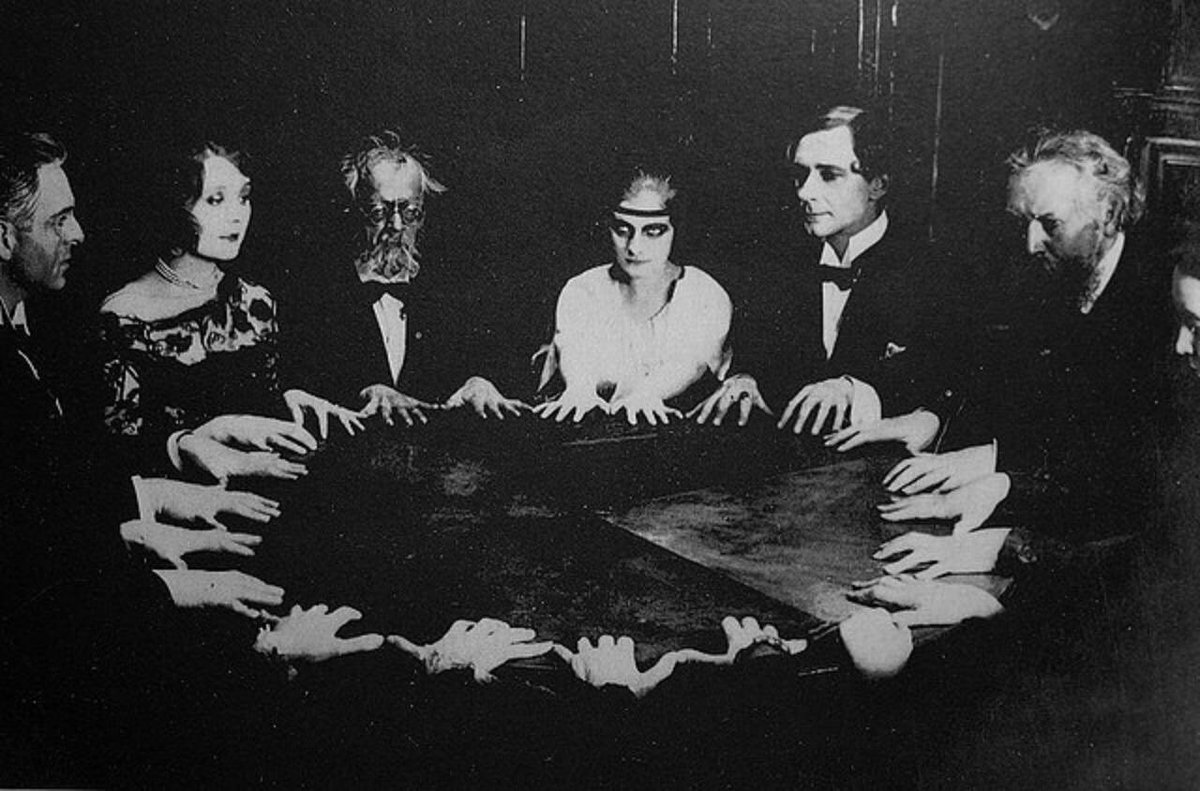 Oh, by the way, back at the ranch the books will show an outgoing of a few million quid with Olivier Ntcham set to sign, and with Paddy Roberts due to pick where he wants to go on loan next season, there are some who suggest that he will pick Celtic again…
On the down side, Stuart Armstrong is starting to twitch a little at the money on offer down south….
Yesterdays picture…