Celtic Diary Thursday June 29: Lawwell, Linz and Linfield
Before we start, a big thank you to Peter Lawwell, who has read the open letter of a couple of weeks ago abd graciously agreed to meet me and discuss the points contained within.
The meeting will take place in early August, which is another bonus as it gives us both time to prepare.
After all, it would be a complete waste of time if I drove nearly three hundred miles to the ground and then found myself unable to think of anything to say.
There was no diary yesterday, one of my sons flew off to Hamburg to meet some friend of his, whilst one of the others and his lass came back over from Dublin to atone for his guilt in forgetting all about Fathers Day. This meant I dropped one off at Manchester airport around five am and picked up the other from Liverpool at eight.
This left little time for anything else and also explains why a lot of comments weren't put onto the site until this morning. I blame those bastards at work who still expected me to put in a shift.
The season sort of started yesterday in the picturesque Austrian town of Linz. Most of the squad got some game time as Celtic got the vital away goal in a 1-o win over the hosts, James forrest opening the seasons account in the 84th minute.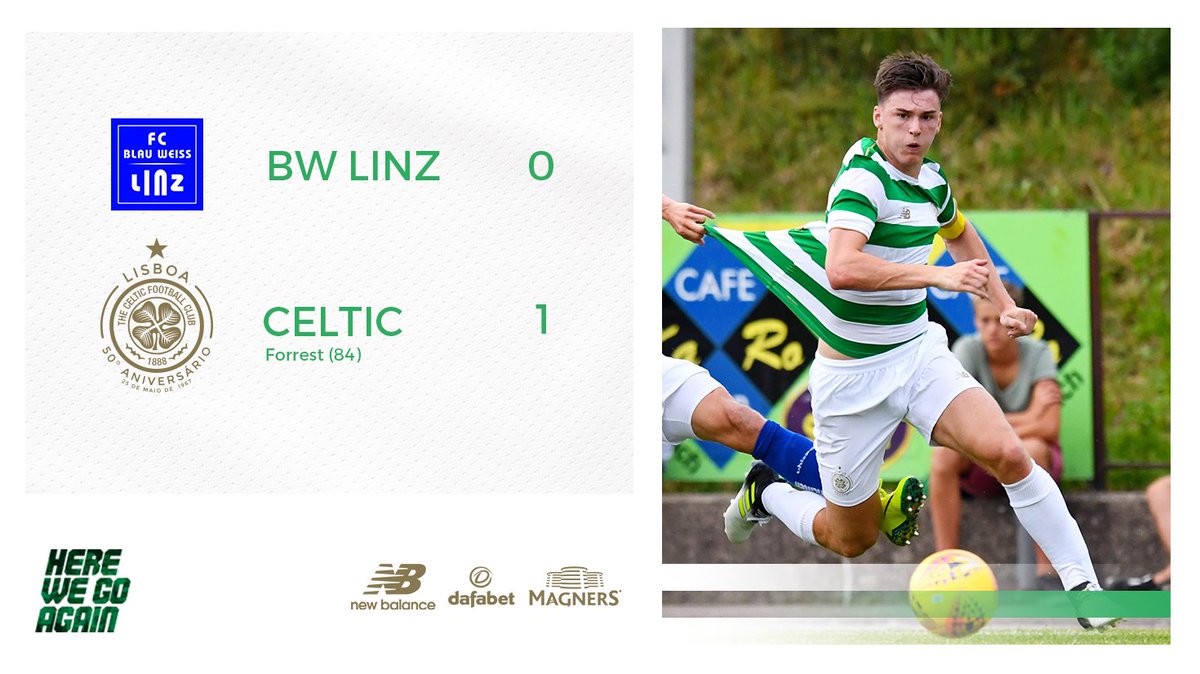 The manager seemed happy enough with the days work..
"It was a really good exercise for us in terms of fitness. Our objective tonight was to improve and develop our football fitness. Obviously that was the first time for us this season. It was a nice exercise and evening for us.
"The players have been training very hard. Of course we will sharpen up over the course of pre-season but still some real good elements of the game tonight.
"I am particularly pleased looking at the team a year on in terms of the comfort of the game, and they clearly believe in how they want to work and play." 
Next up are Rapid Vienna on Saturday, though the lord alone knows why.
Rodgers did try to explain, but couldn't..
"That is the nature of pre-season,"
 "Each game will get more difficult. It has been a really good trip out here so far. The hotel is fantastic, training facilities are good and this was a nice little game in front of the locals. The players would have enjoyed that." 
And he got to spend quality time with his son, without traversing the highways and byways of north west england at a ridiculous hour in the morning.
This is largely down to a new initiative for the summer.
CELTIC Soccer Academy's Summer Skills Schools are back for 2017. Our week-long courses throughout the school holidays offer expert advice and coaching, helping the kids learn tricks, techniques and valuable teamwork skills in a safe and fun environment.
To give your child the chance to be coached like a pro-footballer this summer and make the most of their time off school, reserve their place on our Summer Skills Schools programme today. 
The manager moved quickly to dispell accusations of nepotism within the club, after his son Anton got some game time in Austria…
'Anton has come with us to train and get in good condition for when the English season starts. But we had a few injuries to Eboue and Kristoffer as well as one or two others.
'Anton is a capable player, he's not just here as my son. He's here because he can cope and is technically very gifted. 
And that bastard who called him Released Rodgers can fuck off.
Rodgers also dismissed speculation that his wife was about to be appointed chief Caribbean scout, and his cousin was in line to be given the task of travelling ahead of the team during the European campaign to make sure all the hotels are up to scratch.
Kundai Benyu.
Now theres a new one. ( no, it isn't, you mentioned him months ago-Ed )
Celtic are in advanced talks to sign out-of-contract midfielder Kundai Benyu from Ipswich, according to Sky sources.
His deal at Ipswich expired this summer and no extension could be agreed.
Scottish champions Celtic have now stepped in but Ipswich will receive compensation.
The highly rated youngster was reportedly attracting interest from Premier League clubs but is set to head north of the border instead.
The 19-year-old was on loan at Aldershot last year, where he made 21 appearances and scored five goals.
This cross border raid isn't quite the same as the Dembele one, as Benyu, though highly rated, hasn't actually done a great deal to turn heads yet.
Highly rated, incidentally, is how diary writers describe someone when they can't think of anything else to say.
The manager commented on Benyu, but then gave us a cryptic clue as to who the second major signing might be..
"He's a young player there's a possibility with.
"Other than that, if I get the next signing in I'll be really happy.
"It will give us great power and strength as well as quality. Then we can push on and wait and see what becomes available." 
Power , strength and quality….I googled it to see if I could find out what he was on about..
Ah, well, he's just back from his honeymoon, so maybe he was getting mixed up.
The first leg of the tie to determine Celtic's opponents in this seasons UCL qualifiers took place last night, and Linfield will take a 1-0 lead to San Marino after a late goal in a dreadful game eased their nerves a little.
At the same time, getting on my nerves was this , from the Green Brigade..
Well spotted.
The board is concerned with protecting the brand, and when idiot kids go around setting off flares and costing the club money in fines, fines which are going to be deemed as not working which will allow UEFA to close stands and other more severe sanctions, then they are quite right to consider that its probably better not to run the risk of trouble at a potentially dangerous venue which will be full of people singing about their own take on irish politics of the last eight hundred years.
But thats not the most important thing here.
Not only will there the game take place during anti Catholic week in the north, there is the real danger that the Good Friday agreement , which has kept a relative  peace over there for twenty years or so, will be under pressure due to a collapse in the ongoing Stormont power sharing negotiations and the sudden rise of the Democratic unionists to a position of influence in the Westminster government for the first time in their worlds six thousand year history.
As with any decision of this importance, all the possible outcomes must be considered in the context of the event, and it appears that the club has done this.
It may be safe, it may be as the game passes off with little or no incident. That is what we all want, and it makes sense for the club to do what they think is necessary to achieve that end.
Elsewhere, and that old chestnut about new clubs , old clubs and the same set of directors popped up again when it was announced that the big tax case, the one where the guilty verdict is being appealed by the liqidators of the now defunct rangers, will finally come to a conclusion on July 5.
Grant Russell, who reports for STV and does a bit of part time work for the SFA when they want to put a doctored letter into the public domain, told us the SMSM version of what its all about..
Judges will deliver their verdict in the oldco Rangers "big tax case" court battle next week.
The Supreme Court will hand down its findings on Wednesday morning, after the liquidators of oldco Rangers sought to overturn a previous ruling.
Her Majesty's Revenue and Customs (HMRC) won an appeal in November 2015 over the use of the now-outlawed employee benefit trusts (EBT) at the club during Sir David Murray's stewardship.
The Court of Session agreed with HMRC that the scheme, which involved payments to former employees, players and staff, amounted to "a mere redirection of earnings which did not remove the liability of employees to income tax".
The judges decided any income derived from employees' services was earnings and subject to income tax.
Oldco liquidators BDO asked the court for permission to appeal to the Supreme Court, the highest in the UK, and this was granted.
The key issues to be decided by the Supreme Court are whether the Court of Session "erred in law" in its findings and whether the payments "derived from" work and were subject to PAYE and income tax.
The Supreme Court also said the judgment will settle whether the funds put into each EBT "subtrust" were solely for the disposal of individual employees and, therefore, liable for tax.
The decision relates to Murray Group companies, including the liquidated company now called RFC 2012 plc, and does not affect the current regime at Ibrox. 
Thats odd. He's left out what using this novel and refreshing form of remuneration actually meant, in practical terms.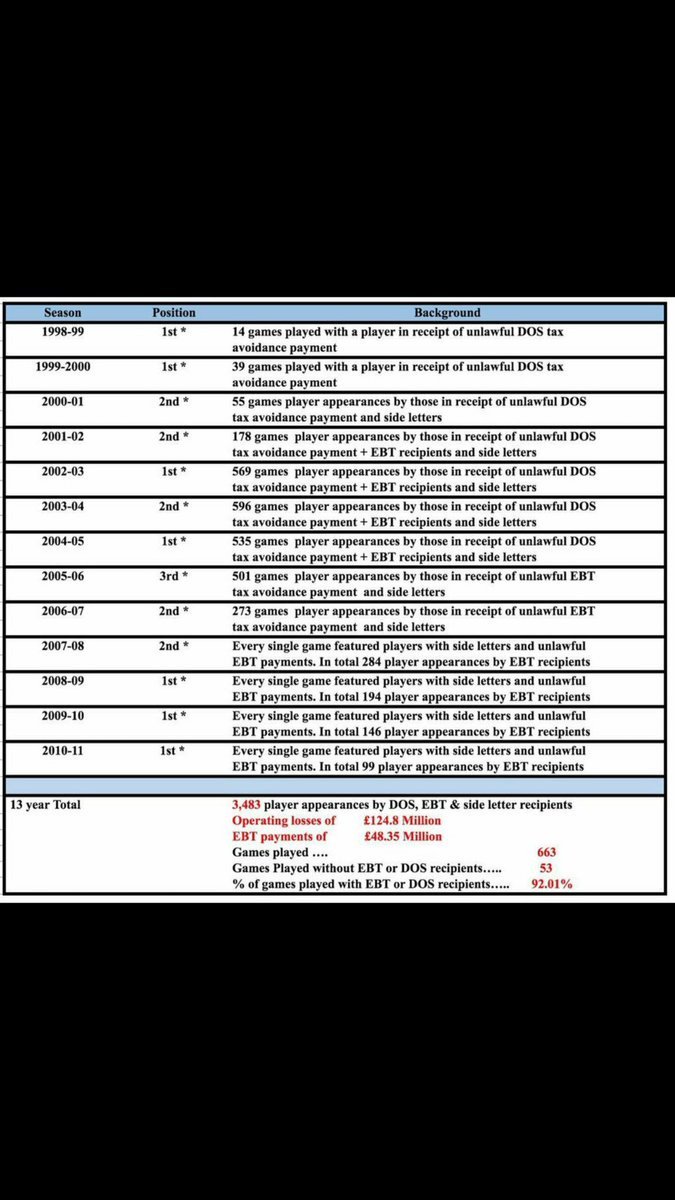 Dave King and Paul Murray were on the board of the liquidated club.
Dave King and Paul Murray are on the board of the new club.
Shouldn't the SFA be protecting the new club, and Scottish football,  from the damage done to the old club by forbidding these imaginative accountants any role within the game whatsoever ?
After all, there's evidence the new club are suffereing from finacial woes , as we can see in this picture which shows stringent budget restrictions are in place, with one of the new players forced to wear a recycled training top which has had the letters replaced.
With a German newspaper covering corruption within FIFA , is it too much to ask that our own newspapers have a look at allegations within our own game ?
We sent someone to a Scottish sports media seminar, but it just confirmed what we already knew.
Incidentally, it was good to catch up with former "rangers " manager Graeme Murty, who seems to be keeping himself in shape-as you will see above.
As for their fans, they are still in denial…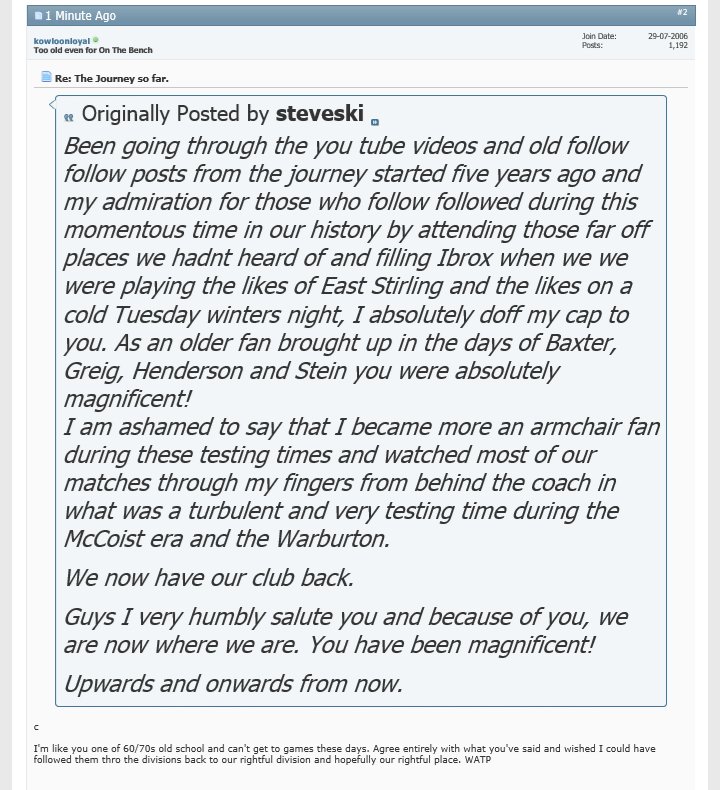 Tonight they face Progres Neidercorn in the first qualifier for the Europa League.
After being granted yet another licence to take part in European football that owes more to creative accounting, one can only wonder if their opponents have checked the Ibrox accounts more thoroughly than the SFA.
Tuesdays picture prompted a flurry of replies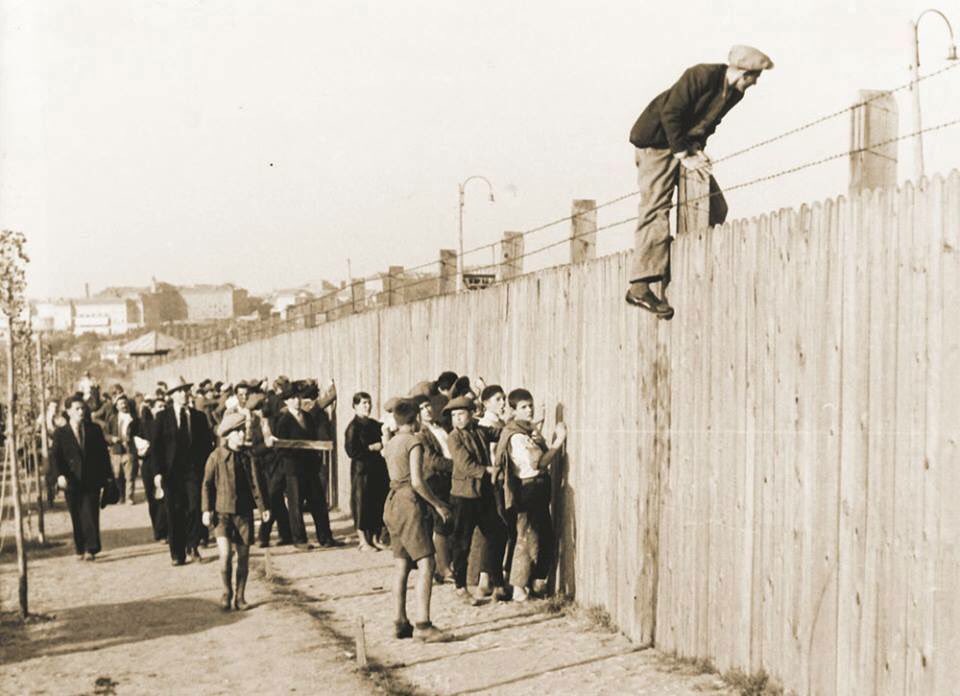 Today….