Celtic Diary Monday June 26: The Phoney Warrior
After a weekend away in Dunoon, where it seems they are making a new Addams Family movie,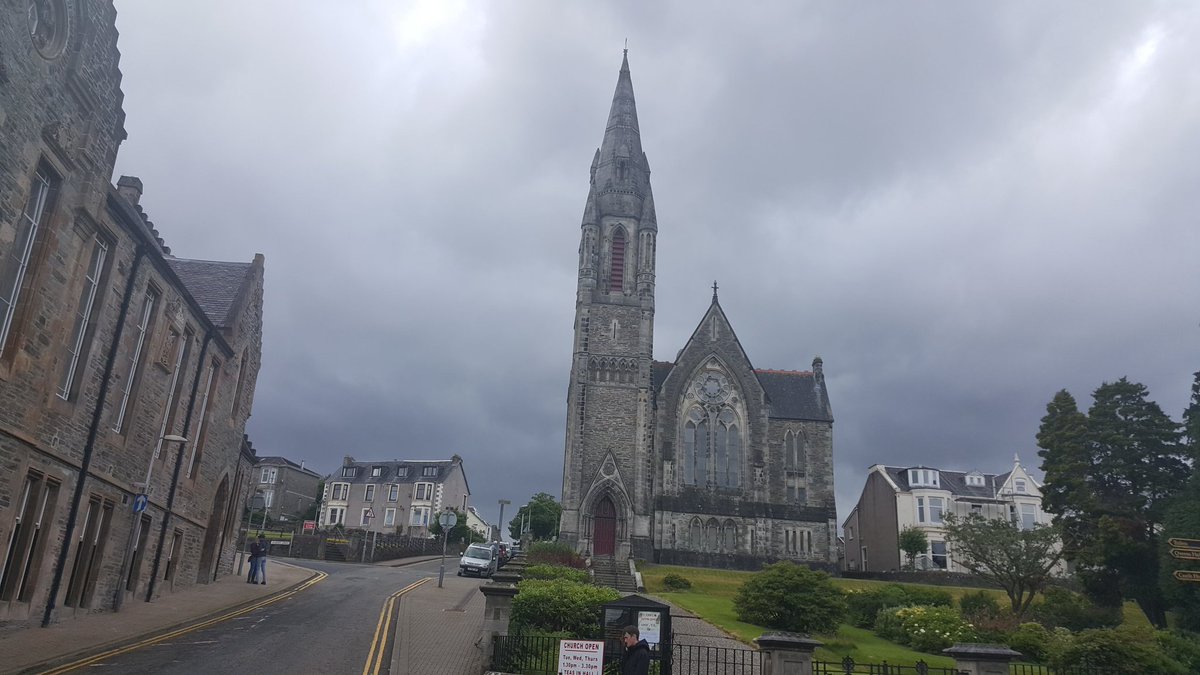 I come back to the land of modern communication and find out that , apart from a bit of bluster from Doo Lally Dave over at Ibrox, there's been very little going on.
Though some of you may have missed the quiet comment from Brendan Rodgers which counters all the claims that Pedro Caixinha is ready to win at least one trophy with his new band of brothers…
It's later on in the window before players of real quality become available. 
Is he saying that Pedro has swooped to round up all the diddies ?
Well, it does bear thinking about. Any footballer who is going to be in demand would surely wait out the window to see what else is on the table.
Those who take up whats on offer are presumably just happy that there is something on offer.
This hasn;t stopped the Ibrox support from somehow deducing that all of these imports from abroad are somehow worldbeaters.
Bruno Alves, the veteran Portuguese defender couldn;t cope in the slower paced Italian league, so the pace of Scottish forwards might leave him a lttle flummoxed.
But that hasn't stopped the hordes from putting him up there with Beckenbauer.
Then Leigh Griffiths got in on the chatter, publicly pontificating those he will be facing next season.. which prompted a staunch reply.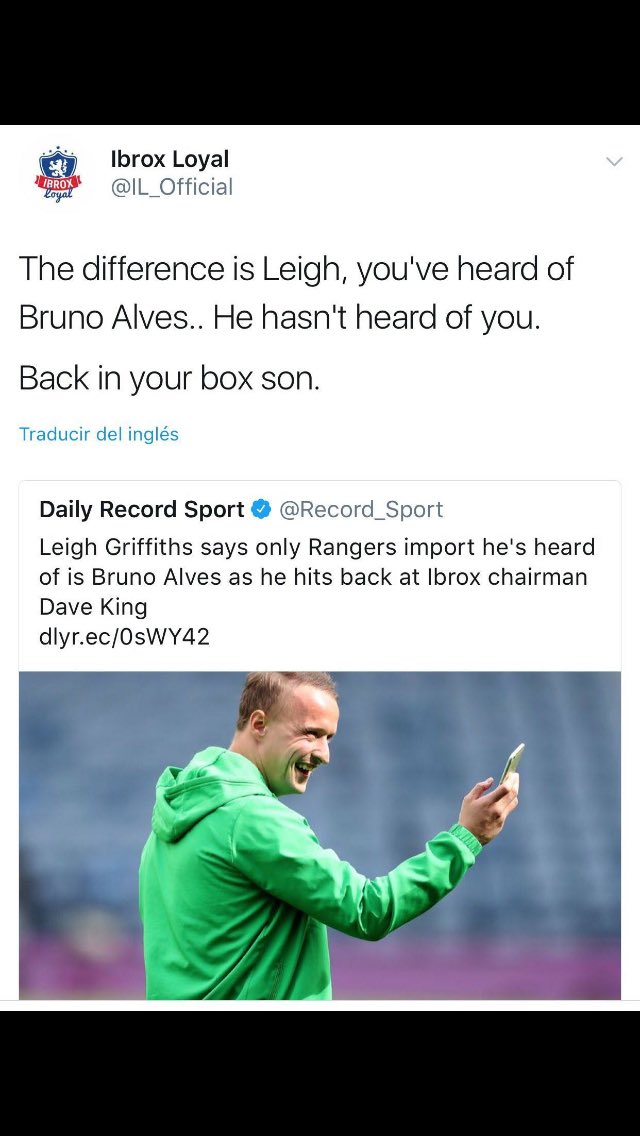 King of course, had been rattling away to deflect attention from the purchase of Mike Ashleys shares at a little bit more than the going rate. Just under 40% more , to be honest.
Something you won't see questioned in Scotlands failing mainstream media.
I'm not going to quote King, its been all over the news everywhere, but suffice to say if you haven't read it, just think of a drunk in the pub telling you how good his team is, and multiply it by a factor of 55.
The arrogant response of "Rangers Loyal " above was shot to pieces when it appears Griffiths had faced Alves before..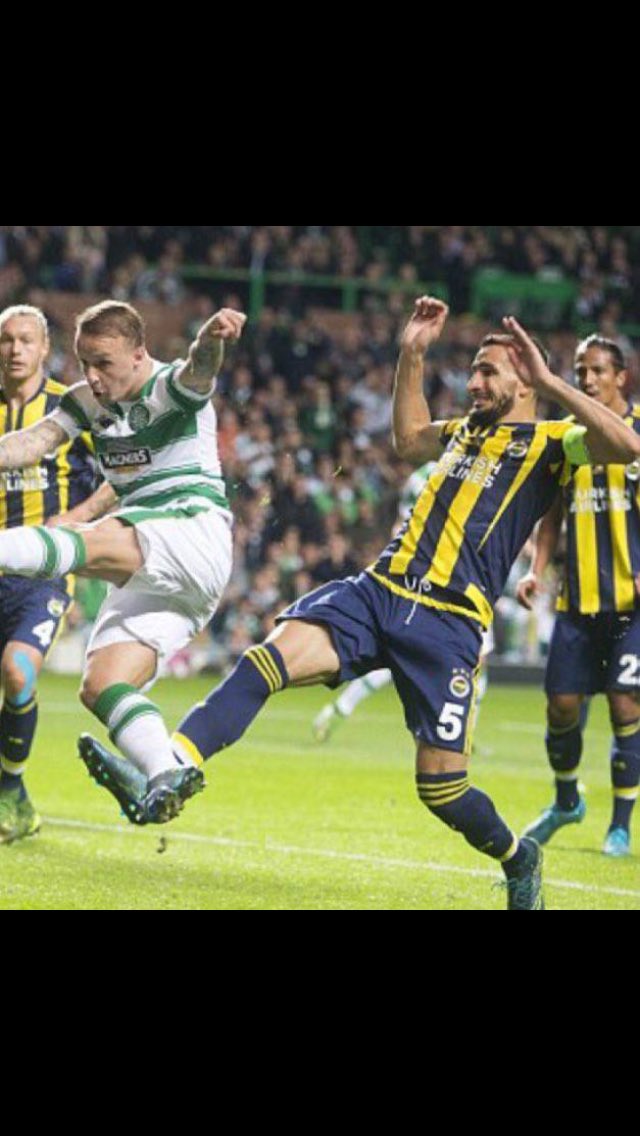 But there was even more delusion to come..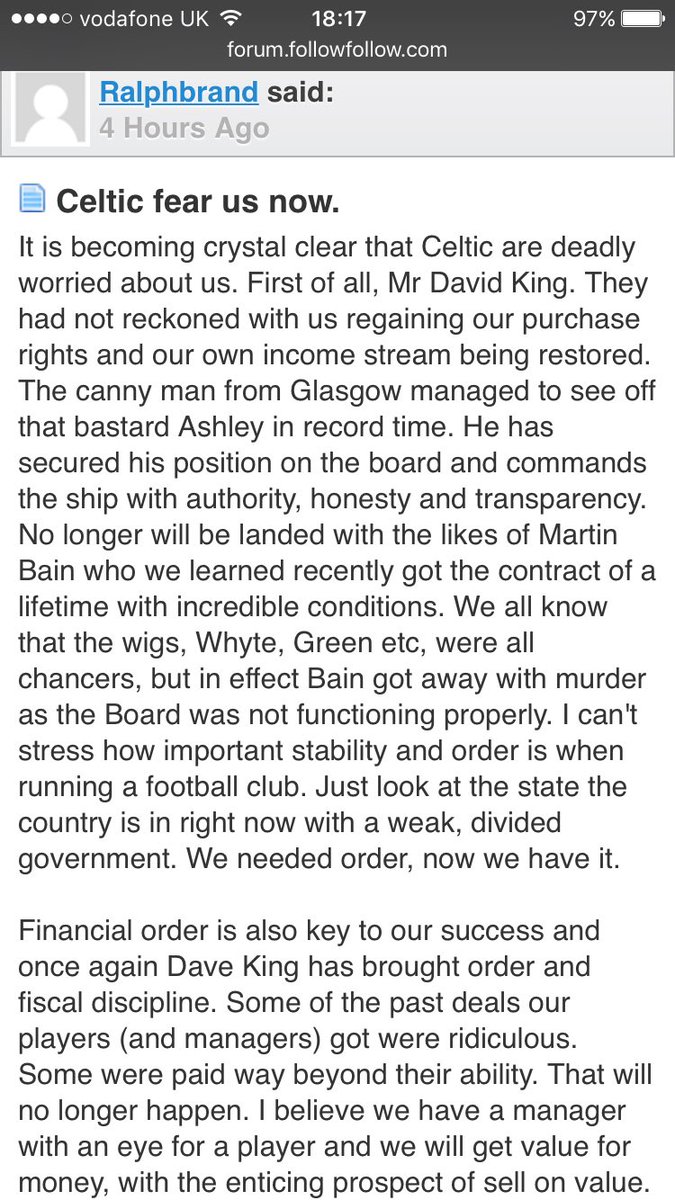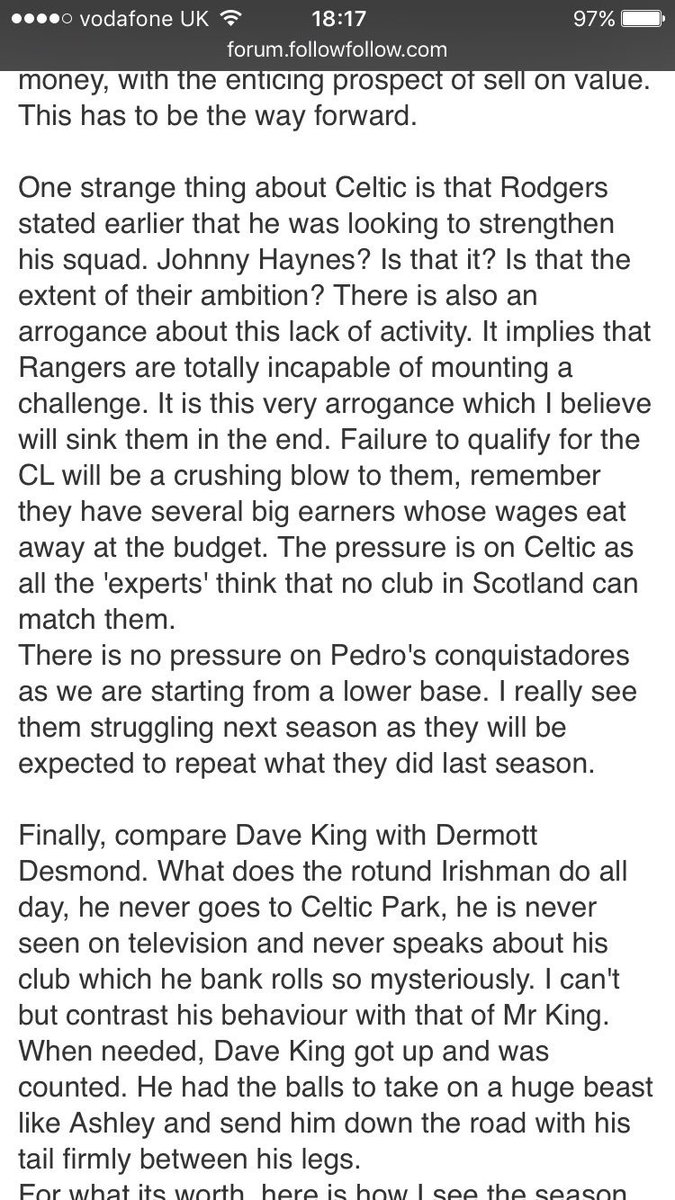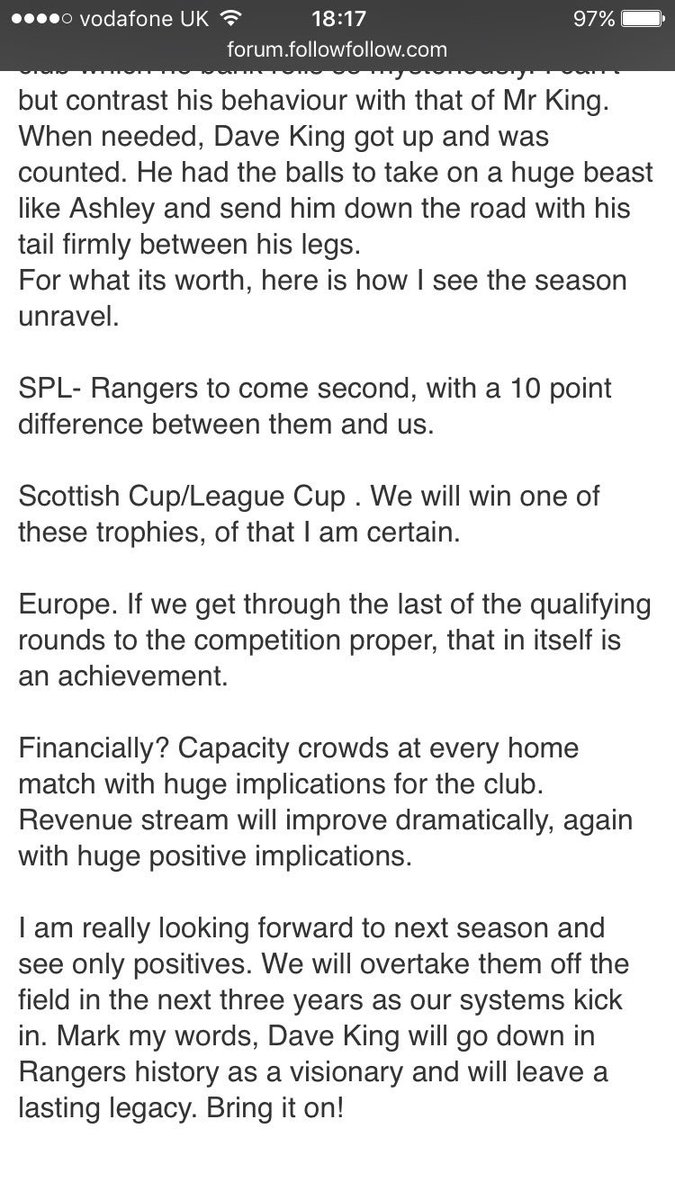 When he says bring it on, I think he is referring to his medication.
Theres a few examples of such heartwarming loyalty around cyberspace.
This time , they really do think they are going to do well.
The reality is that no one can say how they will cope this season, and with most of the players an unknown quality, should Pedro fail to hit the ground running, then he'll be making way for Lee McCulloch before the clocks go back.
Back at the ranch, and the Bojan Krkic story hit the airwaves last night, with a story that Lee Congerton had met a Spanish chap in Cheshire.
Whether or not there is anything in that I cannot say, but we can show you where Bojan was at the weekend..
That isn't Cheshire. It's Barcelona.
Thats not to say Bojan isn't signing. Or that he is.
But there are those at Stoke City who think he is….
Which isn't in Cheshire either, come to think of it.
Emilio Izaguirre wants to stay at Celtic for another three years…
By which time he'll be in his sixties, and no doubt a target for Pedro Caixinha.
Peter Lawwell has spoken to the media, not about Resolution 12, or the corruption suspected at the SFA, but about youngsters making their way in the world of football… and why they should stay at Celtic to develop.
"If you go somewhere else too early – and we saw this with the likes of Islam Feruz, maybe we'll see it with Billy Gilmour – it is a big risk,"
"The financial attraction is there, you can't ignore that, but the right advice, unquestionably is to stay here and if it was my own son that is the same advice that I would be dispensing.
"You have Brendan, Chris Davies and Glenn Driscoll who are world-class. There is a stage out there where you can become a player. We are always relaxed. We do not need to sell players."
"What makes it easier if you are sitting with a kid, either to keep here or bring here, is that when you really believe what you are saying,"
"For these kids, it is undoubtedly right for them to come and develop here. It was right for Moussa to come here, it was right for Patrick and it is right for Michael and Anthony who are around it, the next in line to start coming through.
"A big sell for us is the manager because he loves developing players and he has such a strong track record of doing that. Playing here in front of 60,000 supporters, playing in the Champions League, developing a winning mentality and getting a profile is what we can offer young players. They then become marketable and they develop quicker here, no doubt about it.
"The point to players coming here is that Brendan is a big attraction, especially for young players because they can come here and they will get better. The reputation is well deserved that he has." 
That emphasis on developing youngsters was matched by the words of the manager, although the development continues when they make the first team, which cannot fail to make a supporter that little bit more optimistic for European success.
Last week, in a Celtic TV interview, Rodgers reminded us that the average squad age is twenty five.
We've seen the improvement in some of the players last season, and there's no reason why they cannot continue to improve.
The best teams have been together a while, and if this team can stay together, the world is indeed our oyster.
Well, Europe, at least.
The club are off to the continent next week for a series of friendlies -the first is on Wednesday against BW Linz, and thats followed on Saturday with a visit to old pals Rapid Vienna.
Presumably we'll then pop over to face Racing club Buenos Aires and round the close season off with a visit to Atletico Madrid.
That should get us in the mood for a possible trip to Linfield.
Thankfully, the other club who belong on this list were liquidated in 2012, so there's little prospect of facing them.
The other theme running through the papers is the second part of Celtics transfer window reportage.
The bit where we get told we've missed out on our targets, despite those targets actually being works of fiction dreamed up by the MSM hacks who can't be arsed with details such as truth and accuracy.
Which is nearly all of them.
When we look back at the "Celtic have only won two in a row " nonsense spouted by DooLally Dave King, Graeme Spiers summed up the laziness of the hacks when he tweeted..
Oh come on! This comic stuff doesn't need to be 'taken to task'. 
Yes, it does.
As does the offshore game report, the Resolution 12 issue, the five way agreement, the same club argument and all the other major stories that still threaten to destroy the game in Scotland.
Theres a guy out there fleecing the support of a club who have been fleeced by several before him.
This guy has made the Ibrox franchise so toxic that any potential investors will run a mile.
Yet " This comic stuff doesn't need to be 'taken to task'. " 
It does.
And in any country which had a grown up and lamb free media, it would be.
Then again, maybe the Ibrox fans are happy to go along with it.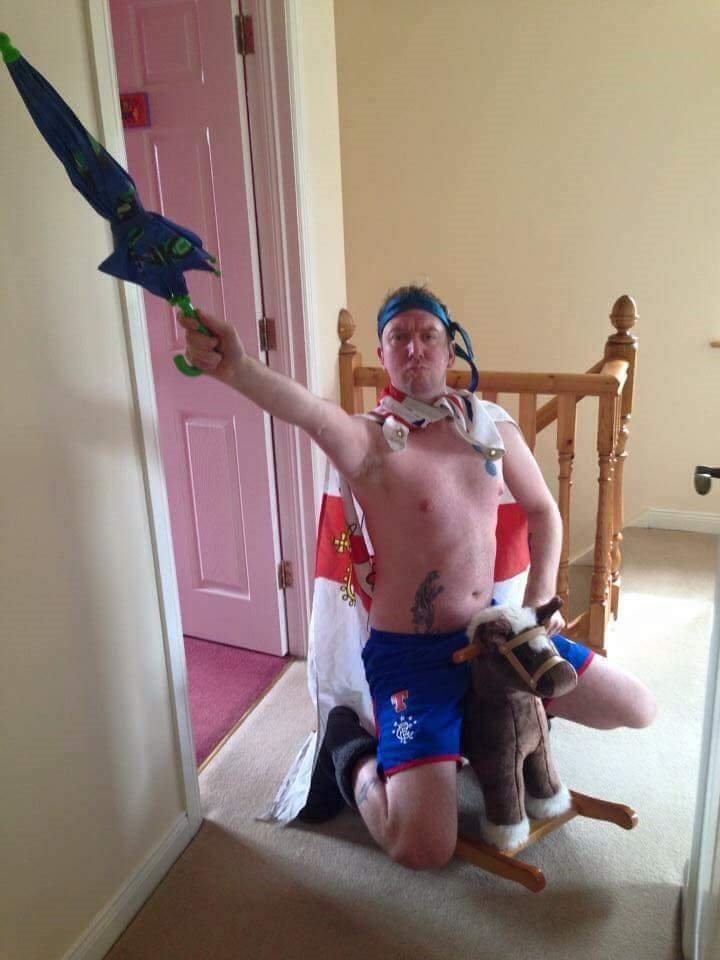 Then again, maybe they do like to live in their own little world.
An exclusive little world…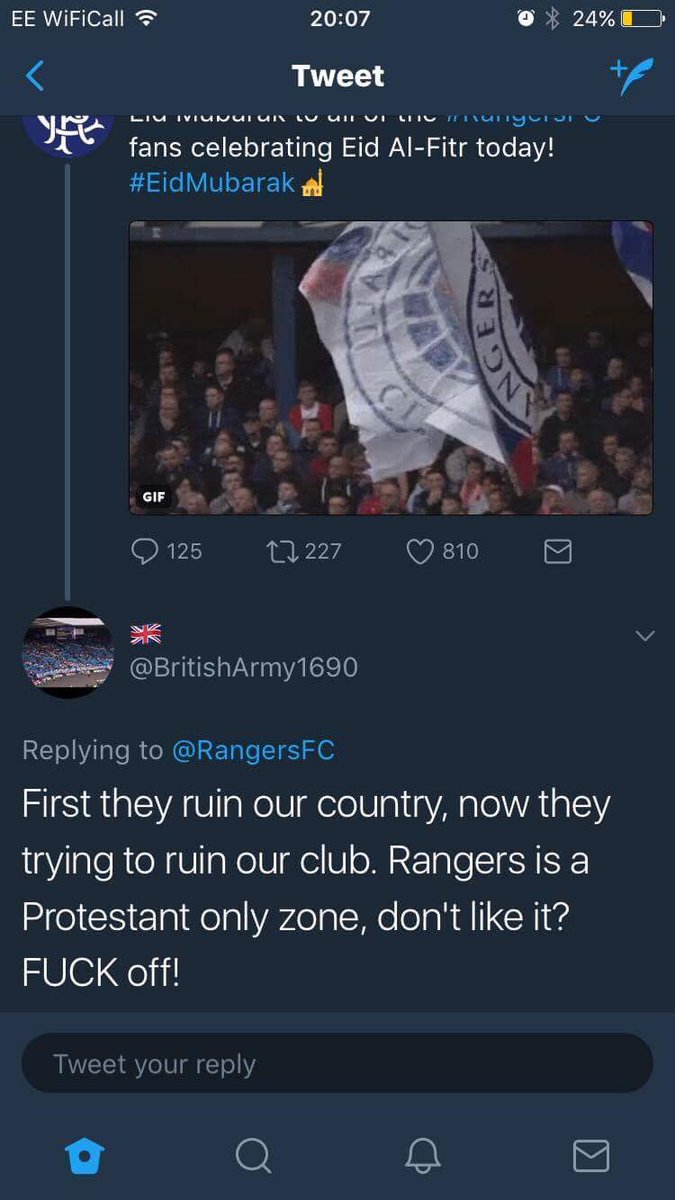 That was one of many replies to an official tweet wishing a happy Eid to muslims throughout the world from the Ibrox club.
Perhaps their support should stay in their own little world.
We go back to Friday for the last picture we asked you to think about..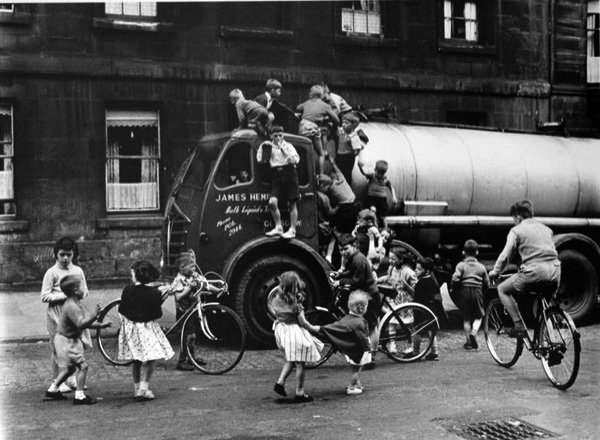 Today…..