Celtic Diary Friday June 16: Three Signings Confirmed
So there are three deals done, and we are just waiting for Brendan Rodgers to finish his honeymoon and get back to work.
Thats when they will be announced.
Some think the three are players already at the club who will sign new deals. Stuart Armstrong, Moussa Dembele and Patrick Roberts being the names suggested.
Whilst the former two should sign on the dotted line, it appears that acquiring Patrick Roberts is going to be a little trickier.
Manchester City have placed a higher value on him than Celtic were prepared to offer in their initial bid. Of course, that doesn't mean the deal is dead in the water. It just means that Celtic will have to put a few quid more in the pot if they want him.
And , of course, it depends on what Manchester City value him at. If they've been paying a large chunk of his wage while he's been making a name for himself in Glasgow, they would rightly expect to make a profit on their outlay.
Even the most altruistic of club owners isn't going to pay for him to prove himself at Celtic and then allow him to move on for pennies.
Not when they have already raised £22m from selling fringe players this summer.
Roberts wants another  loan move, but Manchester City want to sell him.
If we don't pay what they want, we ain't getting him, no matter how much he loves Glasgow.
As for the other two, Stuart Armstrong shouldn't be an issue. He's happy enough in Glasgow, but as a trainee lawyer he will want to read all of the contract and not just the bit where it says how much is going into his bank every month.
As for Dembele, is he in Boston to become the New Face of New Balance as part of a new and improved deal with Celtic ?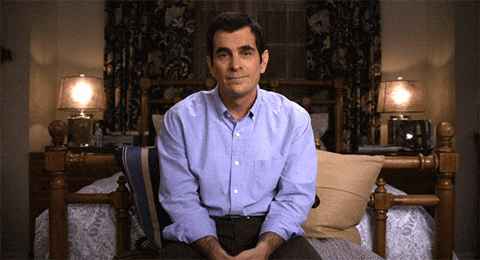 It seems, however, those who think that are wrong.
It's three new players.
Of all the names mentioned by all the media you'll be relieved to know that most of them are way out.
The thing is, though, its almost impossible to find out who they are.
One notable change under Brendan Rodgers from, say Ronny Deila , is that real information is difficult to get.
Not that that bothers the likes of Etims, as we just make stuff up anyway.
So, in keeping with the great traditions of this site, here are the men who will wear the hoops next season…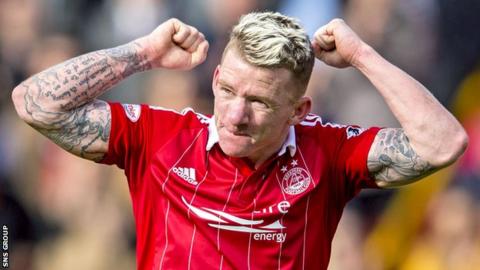 Except we also hear that Hayes wasn't one of the three. He's a sort of bonus, perhaps hurriedly added once Celtic got a nasty shock when they looked at the price tag on Roberts.
So, who is the third man ?
No idea. But I'd be betting he was a central defender. Boyata is the first pick, with the other two shuffled around depending on who is in form.
Such a shame we were pipped to Bruno Alves really.
In fact, as we told you in the Diary days ago, "rangers " have also snatched Celtic goalkeeper Aiden MacAdams, something which the media seem to find interesting.
All the publicity is a bit of a blow, but you can't blame the lad for taking a step down to increase his chances of first team football.
HITC sport got it completely wrong in their report…
McAdams, who played for Scotland at the Under-17 European Championships last summer, is making a brave move by seemingly joining the Hoops.
But it can't have been a decision that he arrived on lightly, having spent most of his life at Celtic.
That being said, it remains to be seen whether his fortunes at Ibrox will be any better than they were with the Premiership champions.  
Meanwhile, we need to be vigilant when it comes to the media.
I sincerely doubt the veracity of this item..
But there was an item on the news which kind of backed up everything we have been saying about Stewart Regan and Neil Doncaster, the two faces of Scottish football, or the two faced guys in charge of Scottish football, depending on how you regard their record so far.
We know about their antics during the granting of a UEFA licence in an attempt to save Rangers from liquidation.
We know about how they lied about the true status of the basket of assets that was transferred to a new club .
We know they shamefully pulled the Scotland team out of the Cerebal Palsy tournament under the pretext it would mean the end of the Scottish national team.
We know the two men are not fit for purpose, and they went on television to prove this yesterday, when faced with a committee who want to know why the SFA/SPFL are allowing clubs to pay less than the minimum wage.
Watching that, there's no way these two should be allowed to continue in their positions.
But we knew that anyway.
Lets expand on whats happening in that clip and consider what would happen if it was another industry, and not football.
Suppose Regan and Doncaster were head of a regulatory body for plumbers, or builders, or factory workers.
Suppose it came out that factory workers -kids-were being paid £1 a week, and suppose , for arguments sake, its not the eighteenth century.
They then go to a tribunal -in front of the unions and childrens welfare officers-to explain why certain factories are paying kids a quid a week.
Which is way below the guaranteed minimum wage that the law insists on.
And bizarrely, they attempt to explain it , by saying that if the kids can work hard enough in practice they might get a shot at screwing the lids on toothpaste tubes if they can prove they are good enough.
Then they can top up their wage with bonuses.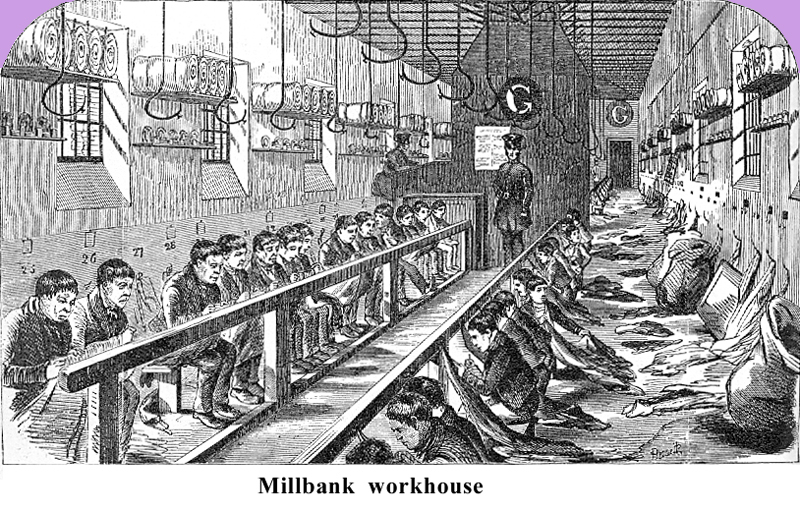 In the real world, they'd be dismissed and probably put on trial for exploiting minors.
So would the guys at these clubs/companies who soold these contracts to kids.
Why are they still there ?
Seriously, why are the supporters of all of Scotlands clubs putting up with them ?
This time its not a football rules and regulations issue.
This time its the law of the land and surely now Holyrood must take action and order an investigation into all of the workings of the SFA and the SPFL ?
Or Westminster.
Wouldn't that be embarrassing if the Scottish government failed to act and the London one did ?
You can imagine the headlines…
Sturgeon fails to protect exploited kids.
Its Friday, and of course, that means it time for
Knob Of The Week 
As you can guess, there are two of them this week, and if you watch the video of them, you'll see why.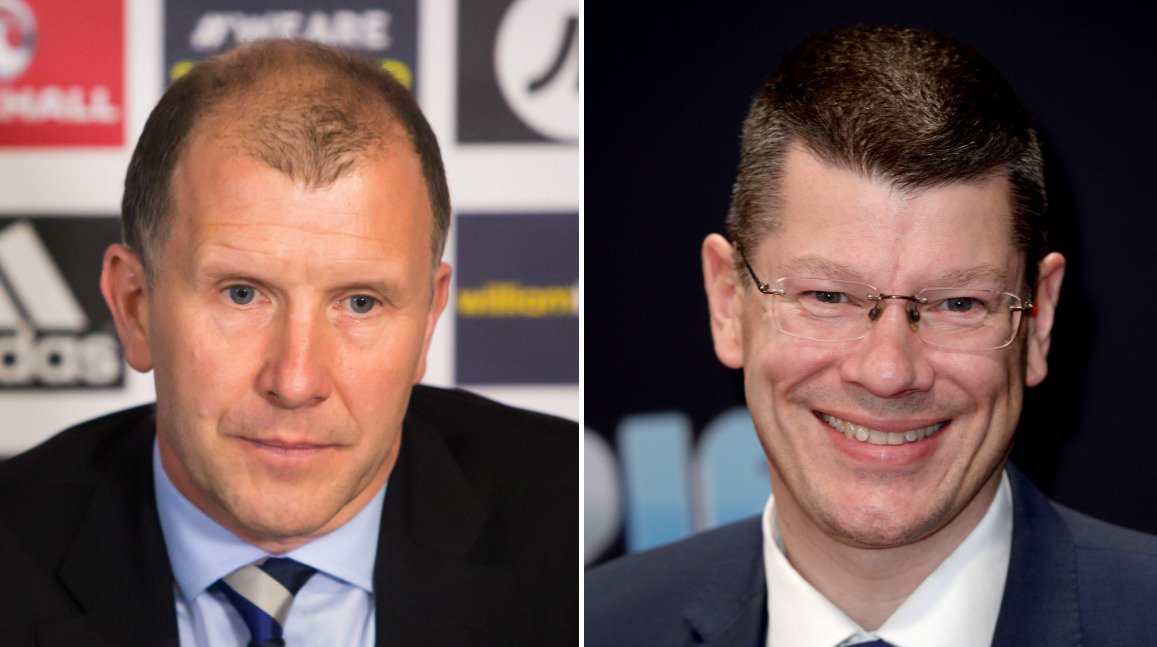 By now, these two must have realised that there is an awful lot of things they haven't done right during their time in power.
They must know that there's more than enough evidence of their inability to do the jobs they are in, and how they have failed to govern the game properly.
The man in the video says he had to -"prod ( Regan ) with a stick to get (him )  to talk "
I'd have suggested waterboarding if thats what it takes.
Listen, Stewart, listen Neil, and I mean listen.
Two ears, one mouth, use them in proportion…
To save Scottish football and yourselves from further embarrassment just resign.
Clear your desks, put the incriminating stuff in the shredder, delete your emails and fuck off.
You'll feel much better knowing that you know longer wake up each morning wondering if this is the day all of your misdeeds will be public.
That day is coming.
You might not want to be around when it does.
Yesterdays picture had a story behind it..from EdThomasten, the photographer ( I think )
SCOTLAND: "THE DAMNED UNITED"
Sunday July 21st 1940
Trailing jets of bright orange flame, gasoline fire bombs arched across barricades that sealed off the working-class neighbourhood of Govan from the rest of industrial Glasgow, Scotland's largest city. As the bombs exploded on the asphalt, groups of grim-faced, rifle-toting negros flown in from the Nigerian Worker's Republic raised their weapons and fired into the air above the crowds. That was the signal to charge. Repeatedly, truncheon-waving members of the Public Safety Force slashed into the mobs, but each time the rioters drove them back across the barricades.
It is hard to believe that the root of all this trouble was a simple soccer match, yet soccer often seems more important to the British than birth, marriage and death. It is the mania that cheers the boiler-suited worker from his day's exhausting labor, that causes the Industrial Committees to put aside affairs of state and turn on the radio to listen to a play-by play broadcast, that brings an entire city, often an entire nation, to a standstill on the afternoon of an important match. "They don't think it's a game. They think it's a war up there," says Rodolphe Seeldrayers, president of the Federation of Soccer Associations. It is a comment the people of Glasgow seem to have taken literally.
Scotland has long been blighted by a religious divide, between Catholics, from whom sprang many of the Socialists and whom the old Government ruthlessly kept down, and the Protestants, who until the Revolution were used to ruling the roost and are finding it difficult to adjust to their new status. Both share a passionate love of soccer, yet this too is divided is also along church lines. Protestant Glaswegians incline fiercely to Rangers FC, who play at Kinning Park in the south of the city; Glasgow's Catholics are just as passionate partisans of the Bhould Bhoys, who are based in Parkhead to the east. The two rarely play each other- Scotland has separate Protestant and Catholic soccer leagues- but are fierce rivals nonetheless.
Such sectarian grudge-bearing flies in the face of the operating credo of the Red Government in London, that the Workers of the World are all brothers, regardless of colour or creed. And so two months ago, John Macmurray, the otherworldly theorist and academic recently appointed to the cultural portfolio on the organising committee of the Scottish Worker's Republic, hit upon what seemed to be a capital idea. What better way to cement the new Scotland of the Workers, he thought, than to use sport to heal the great rift in Glaswegian society?
His plan was simple. The best team members of both Rangers and the Bhould Bhoys would be picked to form a new side, representing both elements of the sectarian divide; the combined team, optimistically christened "Glasgow United", would then play an exhibition match against the mighty Accrington Stanley, champion of the English Leagues.
From the very beginning, the plan met fierce opposition from both sides of the divide. The traditional songs and symbols of Glasgow's feud might refer to events three hundred years past, but it has been only a few years since the two sides fought in open warfare on the streets as, in the febrile days before the Revolution, the Protestants tried to seize control of the city and the Catholics fought to prevent them.
Yet Colleague Macmurray was unperturbed by such petty notions. The people of Glasgow would be united whether they liked it or not! Soon the organs of Revolutionary Government were drawn into the grand battle for footballing unity, and there was a war of committees on an epic scale as the Workers committees in Glasgow desperately tried to prevent the soccer match while Macmurray mobilized his allies in Edinburgh and the National Worker's Congress to overrule them.
Again and again, the ingenious , indefatigable Colleague Macmurray wrong-footed his opponents to bring his dream to fruition. No obstacle was too great, and where lesser men might have thrown their hands up in despair, Scotland's Commissioner for Culture persevered heroically. When the managers of Rangers and the Bhoys refused to have anything to do with the scheme, Jimmy Dewar, manager of the avowedly non-sectarian, and therefore widely-hated, Third Lanark FC was brought in to manage the prospective squad; when star players like Jock Mitchell and Dougie McColl proved unwilling to play with men from the other side of the religious divide, they were simply discarded and a motley team of obscure reservists, co-opted players and members of the youth squads was cobbled together instead.
The irony was fitting; Macmurray had succeeded in uniting Glasgow without a single ball being kicked. Catholics and Protestants alike announced their intention to boycott the match. Yet by now, nothing so petty as the threat of an empty stadium was sufficient to derail events. A few locals were paid to attend, but even the promise of money could not bring in the crowds and eventually the authorities were forced to bring up trainloads of English textile and tinning workers from Carlisle.
On Saturday 13th July 1940, the dream of Scottish soccer unity finally unfolded. 12,000 Cumbrian workers in a stadium designed for ten times that number watched nine Glaswegians (four of the Scots failed to arrive for the match and in the end two unhappy groundsmen were prevailed upon to participate) play eleven Englishmen in a grossly unequal contest that saw them trailing six goals to nil at half time.
The match was about to resume when the patience of Glaswegians finally snapped. The city's Protestants were already angry because their traditional July pastime- a provocative march through the streets singling songs designed to infuriate their Catholic rivals- had been banned by the City Committee. The soccer controversy proved to be the final straw; soon gangs of young men, some of them even daring to wave the banned Union Jack, were massing in the streets, and before long several thousand angry Scots were trying to force their way into the stadium.
Word spread like wildfire through the tenements of Glasgow, and soon other men, this time waving the green flag of the Bhould Bhoys and Irish rebellion, poured onto the streets of the Gorbals district to march on their traditional foes. As pitched brawling erupted on the streets outside, Colleague Macmurray's grand exhibition match collapsed into chaos, as terrified players barricaded themselves in the changing rooms and the English spectators ran for cover.
Glasgow has now burned for a week, a fact largely unremarked upon within the regions subject to the Red Revolution, the authorities in London having restricted themselves to issuing a terse communique about 'counter-revolutionaries and recidivist sociopaths fomenting trouble' in the city. A particularly tight lid has been kept on news of the use of African negros to quell the trouble; the Workers of Britain are unlikely to appreciate the thought of their former colonial subjects holding the whip hand over them.
And what of Colleague Macmurray? Little has been heard of him since the people of Glasgow united to deny him his dream; but a small paragraph, tucked in the recesses of the London Times, still Britain's newspaper of record, provides a clue as to his fate. "The celebrated philosopher and poet John Macmurray," it relates, "has accepted a prestigious Fellowship at the newly-founded University of Berbera, the capital of the Somali Workers' Republic". It is perhaps cause for universal relief that the warring tribes of the Ogaden desert know little of soccer. 
Which just shows that winning captiins can be interesting and informative..
today…. we're still in Glasgow..