Celtic Diary Thursday June 15: All The Stories From All Around
Scott Allan joined Dundee on loan yesterday, prompting an internal enquiry at Celtic Park to determine which member of staff spoke to Neil McCann.
The midfielder is a little bit of an enigma, promising so much yet delivering so little. Could a loan  loan spell under the vastly experienced television pundit bring out the best in Allan ?
Maybe the former Hibernian man is being a little over optimistic , but then again, judging from what he says about his time at Celtic, its difficult to work out what he's thinking.
If , indeed, he does any thinking.
"I wouldn't say I've been disappointing with my time at Celtic. I got a winners medal in my first year and learned a lot from Brendan Rodgers during pre-season.
"I took the decision to go on loan so I've learned a lot from him and I have no regrets.
"I don't think I have to prove to anyone I just think it's about being happy and that is by kicking a ball about every Saturday so it's an easy decision in that sense." 
From that last line I think the problem may be that he thinks he's already made it, whatever it is.
Another layer on the way out, and this must be one of the most remarkable pieces of transfer business ever, is Saidy Janko.
He's off to Bristol city, and they are paying a six figure sum for him.
Sorry, did I say six figures…. ?
Nonetheless, Celtic can still expect to secure over £1 million for his signature this summer, The Scottish Sun add, with Bristol City the frontrunners. Not bad for a player who made just ten league appearances two years after signing on a free from Manchester United. 
HITC sources told us recently that Sheffield Wednesday and Reading were also in the race for Janko but it appears that Bristol City are edging closer to the finishing line. 
Well, that should pay a significant chunk of the fee supposedly agreed for Johnny Hayes, who it turns out doesn;t fancy Cardiff but is prepared to have a shot at holding down a place in the Celtic side.
The clubs have agreed a fee, which includes Ryan Christie going back north on loan. There was talk of the dons being interested in another Celtic player, but there is competition for Gary Mackay steven , who must by now be sick of being pushed towards the exit door by the media.
As for Hayes, he's away on his jollies just now, but will discuss his wages and get a medial when he comes back.
Gary Mackay Steven is not in the same resort and is not following him around, plying him with drink and encouraging to hire a jet ski.
Remember Joe Ledley ?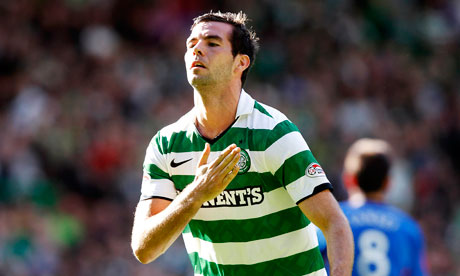 Look at the state of him now..
There is talk of a humanitarian expedition south to rescue the now ridiculously hirsute Welshman and help him get his self respect back.
Ledley could do a job, and he'd be available for free, like he always is, the Welshman one of a select few who stay at a club for the duration of a contract. Unless Peter Lawwell gets wise to you, that is, and shouts you in from training to give you a lift to Crystal Palace.
At one time I would tend to go with the idea that a player should never go back to a previous club, but Bertie Auld kicked that notion out of me.
And probably anyone else who said that in front of him.
Reto Zeigler had been telling all the papers Celtic were interested in him yesterday, and now today Celtic are telling all the papers they aren't.
Fabio Borini wants to go back to Italy after spending some time in Englands picturesque north eastern chemical and heavy industry conurbation.
Glen Whelan of Stoke city is another touted for a move to Celtic, but the papers clearly got the wrong midfielder here. There is interest in a Stoke man, but its not that one.
Its not me either, sadly, as Celtic will continue to pursue players with a better than average chance of not collapsing in a wheezing heap during the pre match warm up.
I can live with that, as apparently I'd have to eat fruit and vegetables, which grow in the ground or on trees  where bugs and worms live, and I don't fancy that at all.
Adnan Januzaj ?
Oh come on, thats not even a name.
( It is-Ed )
Januzaj, some of you may remember, is a Manchester United fan who tends to put on his kit and run around the Old Trafford pitch when no one is looking.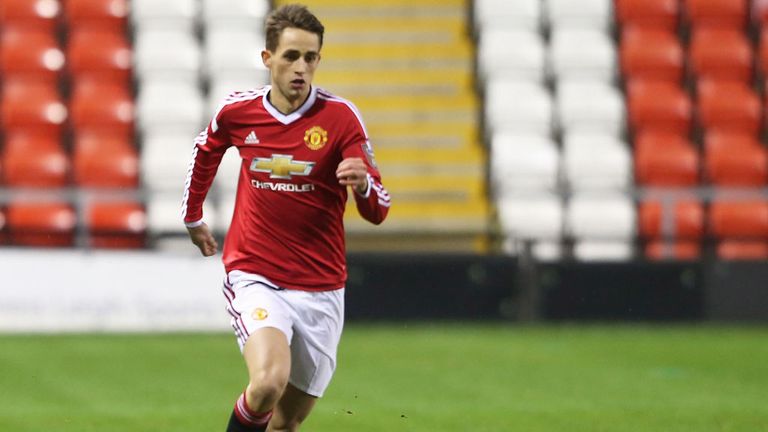 (Is this right-Ralph )
( No-Ed )
Ah, google him yourself, we'll have forgotten all about the story by the weekend anyway.
Something we should never forget about is the crass incompetence at the SFA…
The SFA have killed our World Cup dreams says heartbroken cerebral palsy captain 
THE skipper of Scotland's cerebral palsy footballers has accused the SFA of killing their sporting dreams.
Hard-hearted Hampden bosses have withdrawn the Scotland team from the World
Championships in Argentina to protect its independence with FIFA .
But Jonny Paterson has accused the SFA of treating him and his team-mates as second-class citizens and fears disabled players have just lost their international side – ranked ninth in the world – forever.
The SFA moved after the governing body of cerebral palsy football, the IFCPF, changed its rules to allow any player with a British passport to represent a home nation of their choice 
A statement said: "The SFA believes that continued participation in IFCPF competitions may
potentially jeopardise Scotland's status as an independent football nation." 
SFA chief executive Stewart Regan said: "It is regrettable that despite our appeals the IFCPF has chosen to enforce this rule, which we believe would have a detrimental effect on Scotland's status as an independent football nation."
Shall I tell you what could have a detrimental effect on Scotlands status as an independent football nation ?
You can choose any of the following…
Stewart Regan. Cheating. Corruption. Secrecy. Incompetence. Arrogance.
As long as Scotland retains an independent football association , there will always be a national team.
Thats how it works.
Regan, as usual, is shwoing that he has no knowledge of how football works, and certainly no empathy towards those who play or watch the game from outside the walls of Ibrox or Hampden.
He's made some bad decisions during  his tenure at the SFA, but this one is the worst.
Again, Mr Regan, its time for you to fuck off and leave us to get on with running our own game.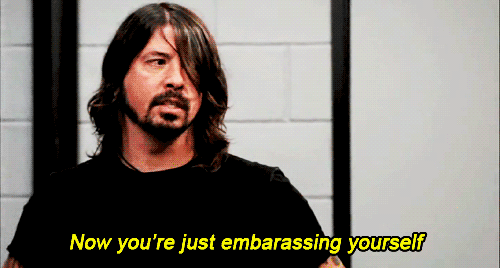 Elsewhere, and it seems the "rangers " support have indeed moved to distance themselves from their ancestors at Rangers by continuing to add some catchy little numbers to their match day songbook.
We've already featured a couple of tracks, and the forthcoming album looks set to dominate sales  at christmas, especially if they can keep up this sort of quality…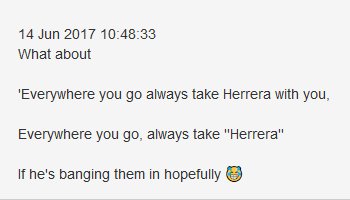 The backing singers are already in place to support the bears on their summer festival tour…
Record company research shows there is a massive market to exploit in Glasgow, at least…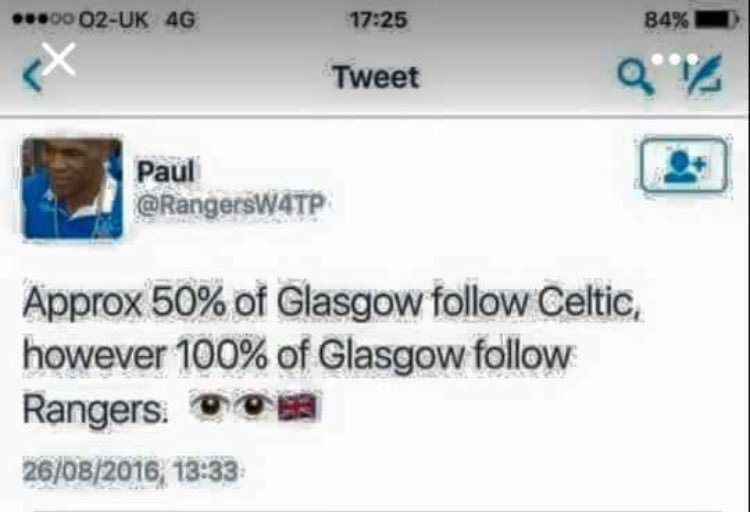 Yesterday, we showed you this…
You responded with this.. which I thought was quite powerful
By the way, jimmybee, check your emails…
Today, we offer something unusual from the same town, during the same decade…
By the way, there will be no more abusing any other posters for any reason starting from now.