Having secured the treble without losing a game, the club didn't waste any time in getting ready for the next phase of what history will recall as "Rodgers -The Early Years "
After  a season where Rodgers claimed to have hit six of the targets he set for the players, the club has began to raise the bar.
And probably the prices in it as well.
On twitter yesterday, this site revealed what those targets were…
EXCLUSIVE:
The 7 Rodgers 2016/17 targets revealed
Reach CL

League Cup

League

100+ pts

100+ goals

Scottish Cup

Petrofac Cup

The pitch at Celtic Park has been causing a few problems, and work began yesterday on replacing it with the new hybrid system, favoured by the likes of Liverpool , which should ensure a better surface which suits the sides passing and possession game.
It never really recovered from being used at the commonwealth Games, especially for the swimming, and the turf will now be put on Ebay and sold off perhaps to a club who can't afford a top class pitch of their own.
One optimistic bidder also asked if there was any work due to be done on the roofs, and if so could he have first dibs on any bits we don't need.
However, we hear he won't be getting the pitch as his offer to pay in instalments was turned down.
The Ebay post also prompted someone from Hampden to ask if there were any light fittings going, as the ones in the toilet over there look a little, well, fecked…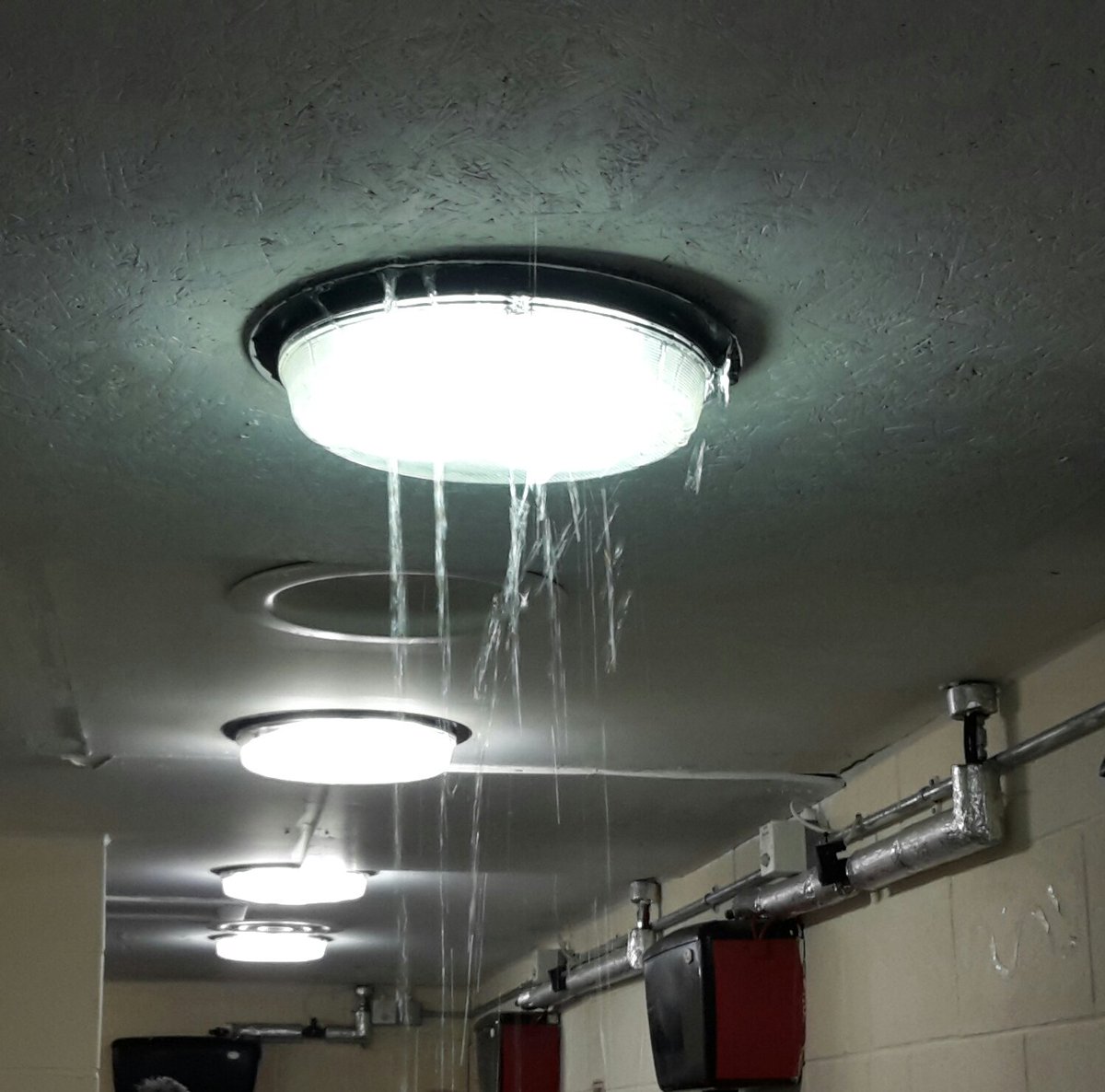 In one sense, it could be said that the new playing surface reflects the new found ambition of the club ever since Brendan Rodgers walked in the door. Having given him a new deal, its perhaps not so surprising to see the manager get his way over a new pitch, although one does imagine a few voices in the boardroom raised in protest.
All of them, in fact.
With Lawwell now resuming control after Desmond threw a collywobble after Hampden debacle last year, there was never any chance of him risking losing the trust of his gaffer again, and the simple fact of the matter is that if Rodgers wants his breakfast delivered by forty sultry maidens at six in the morning, then thats what will happen.
Lawwell only ever wanted whats best for Celtic, and now that he has a little leeway financially, then maybe , for the first time in the clubs history, we will see the manager allowed to build from a position of strength.
Incidentally, there may actually be evidence that Lawwell was acting in the best interests of the club when he decided not to pursue the claims in Resolution 12.
Recent information has come to light that suggests that the collusion may have been a gamble undertaken by Rangers and the SFA simply because they thought that a heavy UEFA caseload meant they could slip the licence approval in under the radar, and have the crystallised bill paid before anyone asked questions…
Of course, under Ally McCoist the team made an arse of their European campaign, and were shortly after consigned to the dustbin of history.
Did Celtic feel that as they were dead it didn't matter anymore-the Traverso letter to the Res 12 guys seems to confirm that the club escaped punishment as they were dead….and keeping things local would mean that UEFA wouldn't penalise the whole of Scottish football ?
Perhaps the hope was that a contrite and apologetic new club would surface, and those guilty of misdemeanours at the SFA and SPFL would be quietly replaced.
It hasn't turned out like that, and thats why this summer will be a little more interesting than most…
If, as is suspected, Lawwell has been played, then I, for one, would expect him to come out swinging.
No no, swinging.
Anyway, back at the ranch, and Kris Commons got his chance to say cheery bye to Celtic supporters during sundays game, where he played for both teams in the end of season fundraiser.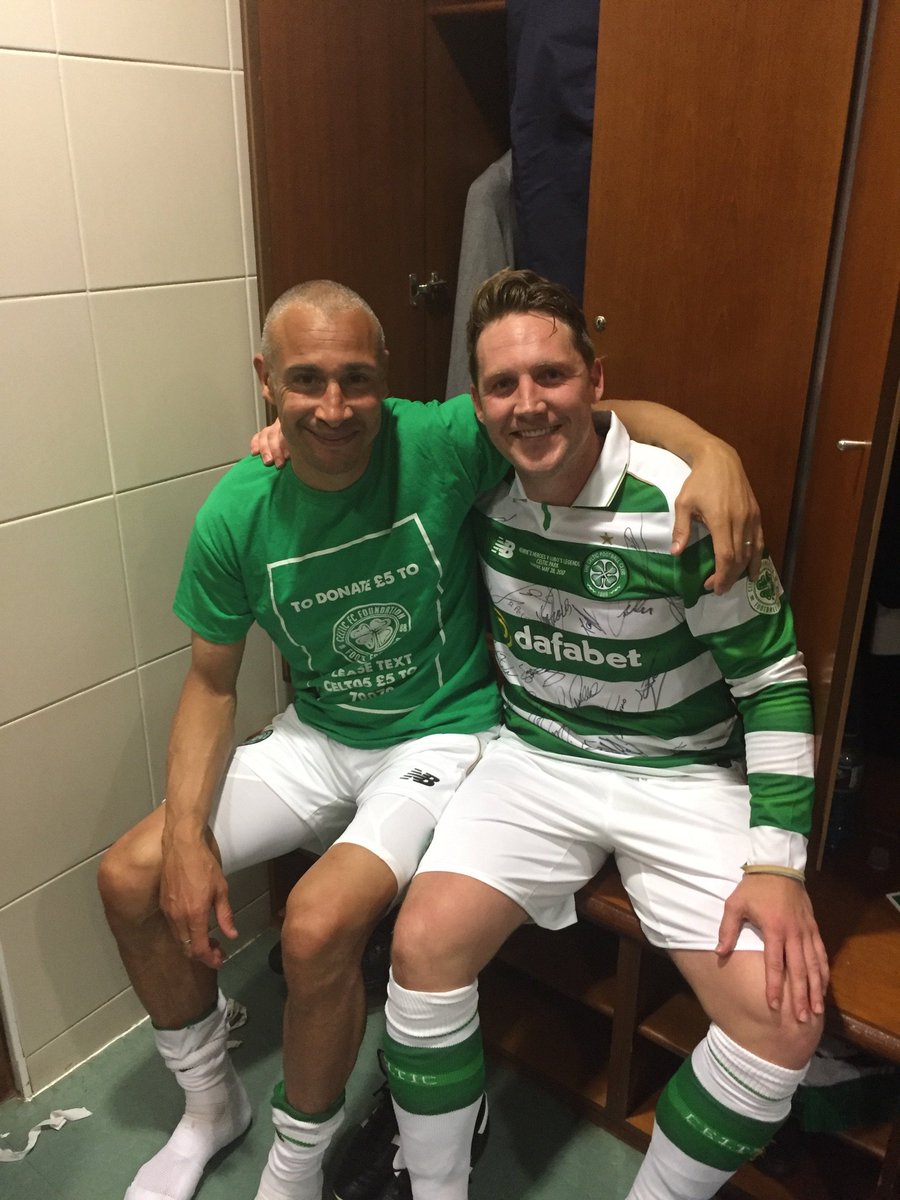 Wherever he ends up we wish him luck, and its imprtant to remeber that when he arrived he gave the team a lift, as it hadn't been that long since Tony Mowbray had been adopting the prone position with his not inconsiderable chin.
Commons remembers that time fondly…
"There were always rumours about that and Rangers certainly made a call. I knew Neil Lennon as we'd both played together at Nottingham Forest. I also knew Kelvin Wilson was coming to Celtic from there after me. 
Yet he still came.
"Everything was geared up for me joining Celtic.
"If Man United had phoned me, I'd still have signed for Celtic.
"There was always this 'It was one or the other between Celtic and Rangers' but I knew that I was coming to Parkhead." 
We wish him, and his family, all the best.
Another who is leaving is Aiden McAdams, a young goalkeeper who is joining "rangers " for a fee -to be paid upfront, no doubt – of £80,000..
If he develops at Auchenhowie under the tutelage of the world class coaching , and goes on to carve out a succesful and rewarding career at the club/company/basket of assets then there will be add ons.
For those who don't quite understand how that would work, it will mean a total fee of £80,000.
However, we wish him well.
Another change is taking place in Celtic's digital and mediaoffice
Looking forward to my new role as Head of TV & Digital Media at @celticfc Delighted to be joining such a dedicated & talented media team.

After working with the likes of Gordon Dalziel and Derek Johnstone any media team would seem talented, I suppose.
The appointment has attracted criticism, one supporter even threatening to take back his new top, which seems daft to me…although he'll beat the annual rush when the sponsors name starts to fall off, and its only fair to give the guy a chance.
Who knows, we might even get Derek Johnstone to join him, perhaps as stadium announcer or the guy who starts a sing along after every goal.
Celtics achievement of an unbeaten treble was poo pooed by one Ibrox fan on twitter yesterday, as he pointed to their unbeaten season on 1992-93..
They lost four games that season, but seem to have decided to ignore that.
Then again, they were never that good with reality.
Following on from their suggestion of a song to replace family favourite Billy Boys is this one, found on follow follow website, where all the lemmings go..
Following on from the other thread, I thought I'd suggest this one. Live forever – The Highwaymen . Band members are Johnny Cash, Willie Nelson, Kris Kristofferson and Waylon Jennings.
I've changed the words. Let me know what you think.
We're gonna live forever.
We're gonna cross that river.
And we're gonna get no 55.
You're gonna want to kill us.
Just like you ****ing tried to ,
But the Bears, we all stood strong.
Nobody here will ever catch us,
Cause we will always be around.
Just like the songs we sing at Ibrox,
We're gonna live forever now.
You fathers and you mothers,
Be good to one another.
Please try to raise your children right.
Don't let the darkness take 'em,
Don't make 'em feel forsaken,
Just lead 'em safely to the light.
When this old world was blown assunder,
And all the stars fell from the sky,
The Bears they followed down to Ibrox,
And Mr Jardine gave the cry :
We're gonna live forever.
We're gonna cross that river.
And we're gonna get no55.
We're gonna live forever.
We're gonna cross that river.
And we're gonna get no55.
We're gonna live forever.
We're gonna cross that river.
And we're gonna get no55.  
That bit about living forever probably needs a bit of work.
News just in….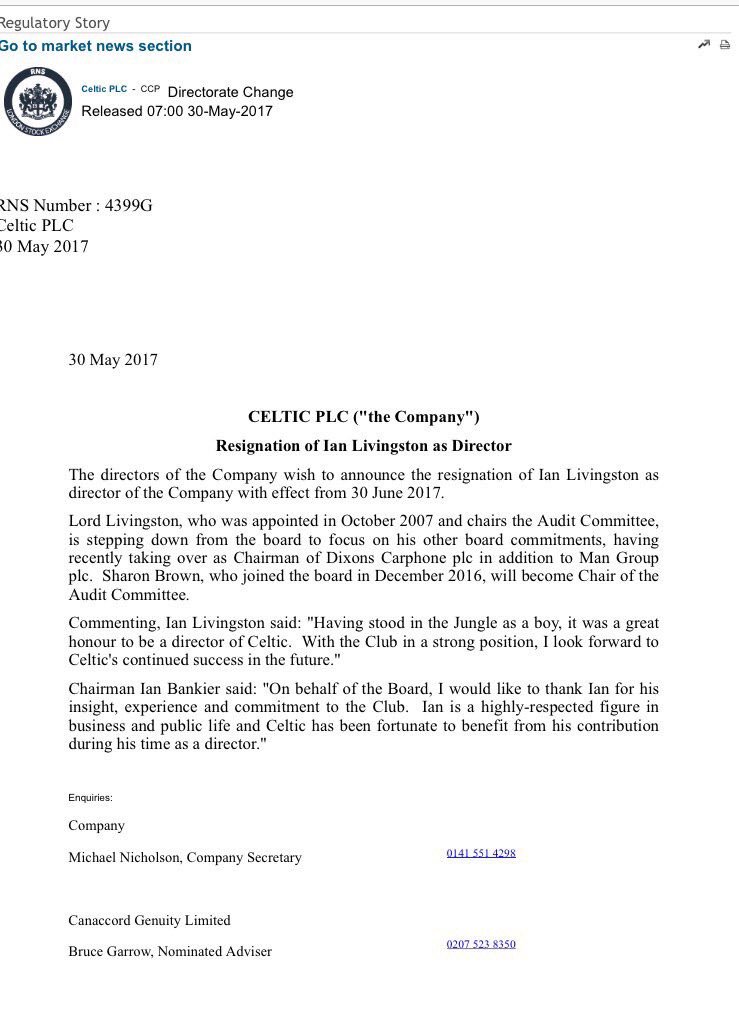 Told you….ch- ch-changes…
Yesterday…this was for your perusal..