This week we've hailed the invincibles, lauded the immortals and now have a chance to salute the incredible.
Should Celtic win todays Scottish cup final against Aberdeen, it will arguably put the seal on the second most memorable and successful  season in the clubs history.
Unbeaten already during the league campaign, victors in the League Cup, and now on the threshold of a rare treble.
Make no mistake, it would be a fantastic achievement.
It won't be easy, but with Aberdeen missing one of our most influential players in Ryan Christie, it will be a little tougher for them unless the new guy on loan from Ibrox, Bobby Madden, can get a grip on the game.
John Fleming, the referee supremo at an under pressure SFA , has chosen Madden because collum, far and away the most impressive whistler this season, is out on U20 world cup duty.
Steven McLean has improved, but isn't quite as reliable as the SFA would hope, but could please his bosses with a staunch performance as additonal assistant.
The SFA themselves are about to face a storm when  the Craig Whyte trial finishes, and so for the men who run our game, today might be their last chance to wield their influence to the detriment of Celtic Football club.
Madden himself claims to have been stung by online criticism, though he admits to not using social media..
'I don't use it. Some of my friends will occasionally take a screenshot and forward it to me, if it's a funny comment. Some of the comments there are frustrating — but what can you do? Someone says something and it's accepted as the truth and someone retweets it and it serves as an endorsement.
'It's frightening. I keep away from it. Some of the comments are not even worth discussing, casting aspersions about your family and… it's better not to talk about it because some of these things are so factually incorrect.
'I tell my friends not to get involved, not to go in and try to correct it because they will only turn on you. Amazingly, they've said I have a son — I don't have a son. That my dad was at a game. Well, my dad has actually passed away. 
Notably, he isn't denying that he likes a bet, "rangers " and goats.
'I'm a referee, I'm there to do a job but, unfortunately, social media supports this type of mentality, not just for referees but players, too.' 
'The problem you have in football is players. The rugby boys tend to say: 'Yes sir, no problem, sir…' I tend not to get the same reaction!'
Thats because the rugby referees are fitted with a microphone, and therefore the audience can hear what they are saying.
Referees in Scotland are not fitted with a microphone because whenever they get near one they have an instinct which makes them leap onto a stage and sing about the sash their father wore.
Like the SFA themselves, they have no wish for the public to hear what goes on when they talk to each other, or anyone else for that matter.
Last season, Madden disallowed an Aberdeen goal…and conspiracy theorists would do well to note that it was during a win over Dundee united at Tannadice that kept Aberdeen in contention for the title. Had he wanted to he would have allowed it to stand.
'He was right to have a go because it was a mistake. But immediately after he was in to apologise as he knew there was a line and he had overstepped it.' 
And anyway, there'll be a time when these things even themselves out…
But hang on, does Madden owe Celtic one for the foul on Leigh Griffiths, where the player claimed the referee had admitted to him that it was a penalty when Clint Hill prevented a Celtic win in the latter stages of the recent 1-1 draw ?
'That's incredible. You can see me on TV saying twice he played the ball. I was adamant he played the ball. Leigh maybe misquoted me.'
Have a look through FIFA's laws of the game. Find me this bit on playing the ball….
A foul is a foul.
So, bearing in mind that Madden stands accused of some novel and refreshing interpretations of the rules, can we expect him to "influence " the game ?
And if he does, will it see Celtic fail to get a treble and put a wee blot on a fantastic season ?
Yes, it will.
Can we expect a controversial sending off for Scott Brown ?
Early bookings for the centre halfs ?
A few free kicks in and around the Celtic box ?
I don't expect Madden to be pro Aberdeen, but anti Celtic ?
Both managers will be well aware of the refereeing style of Madden, who hasn;t even blown the whistle yet to start the game, which will influence their thinking.
McInnes will instruct his players to kick anything in green and white, especially Scott Brown and Jozo simunovic, who are physical players who might be tempted to react, thus getting themselves penalised.
Brendan Rodgers will instruct his players not to retialiate, nor to question the referees judgement, again for fear of being penalised.
Still think the ref doesn't matter if you're good enough ?
Legendary manager Jock Stein may have said that once, but that didn't stop him from blasting Tom "Tiny " Wharton after the 1970 cup final, when the referee-a hero to todays lot-disallowed a goal, refused two penalties and renewed his Ibrox season ticket at half time .
Celtic need to be on the ball today, so to speak.
We need to play as a team, and there is one thing that does worry me.
Moussa Dembele is back in training and the manager says he's "fit to start "
Leigh Griffiths is being touted for a summer move to either Leeds or Wolves, both of which are well below his standard.
Why is no EPL side willing to take a risk ?
Griffiths is a feisty chap, which is great on the park, but off it ?
Rodgers has a difficult choice to make for the striker position.
Though in reality he may be playing mind games.
Griffiths is fit and raring to go.
Dembele is returning from a lay off.
Common sense dictates starting with the Scot, but will Rodgers stamp his authority on Griffiths, especially after his rant the other week ?
For what its worth, I doubt it.
Especially as stories suggest that Milan are the latest club to express an interest in the Frenchamn, and contact has already been made…
Fancy that. Both strikers linked with moves away.
The Cup final must be important after all…
Rodgers has indulged in a bit of psychology, touting McInnes for the Sunderland job, which isn't usually how you'd speak in the run up to a Cup final…
"He is perfect for it,"
 "A really, really good fit. They are a big club that has had a change and now needs someone who can organise: someone who has been at a big club.
"Derek played at Rangers. He has been down in England and had a difficult time so he gets that. And he has done a great job with Aberdeen, which is a big job.
"He would go in, give them a bit of life, get them organised. He knows the game, he can motivate players, and the Championship is a tough league. I got promoted there with Swansea and it is 46 games of graft and commitment.
"It would be brilliant for him if that is what he wanted. A club of that magnitude — it is a big club, Sunderland — would be perfect." 
I suppose he knows what he's doing.
The Diary didn't appear yesterday, as my wife has had a week off work to spend time with our new wee puppy, who herself found one of my old rebel cds and spent the afternoon with a few drinks..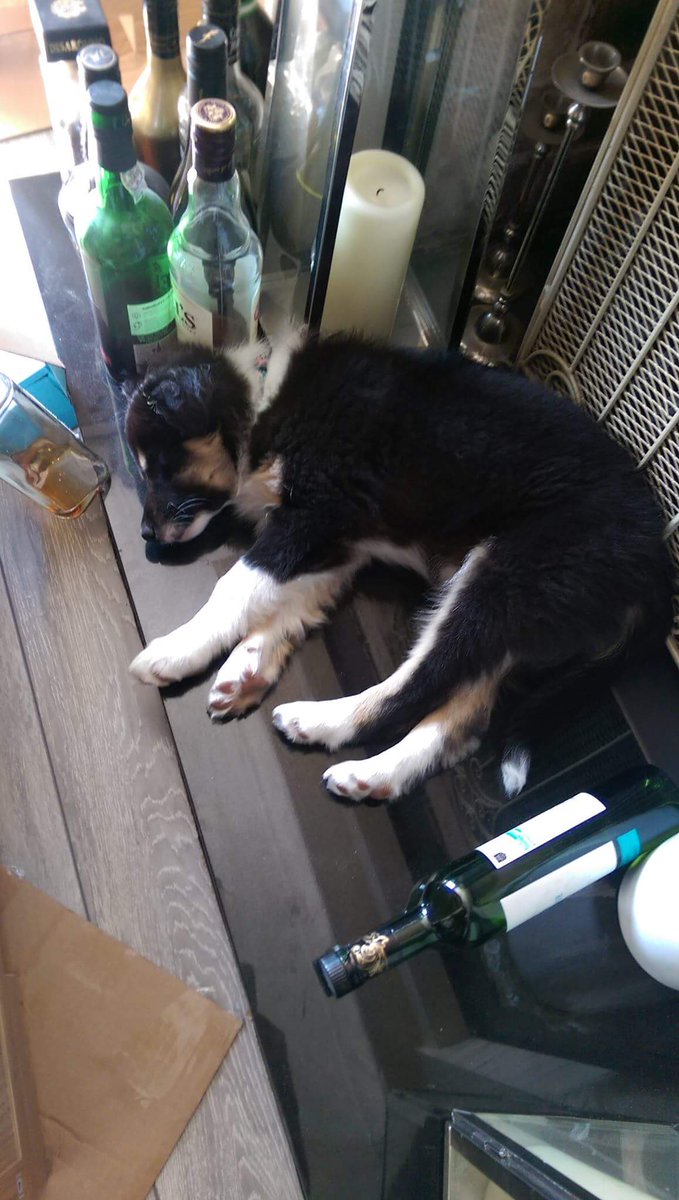 We are also having a new floor down as the dear lady hates to see me doing anything she hasn't thought of, and when we had a surplus, we took it back to the store to exchange it for the required trims and reducers.
The store gave us the full price in credit against the next purchase as opposed to the half price we had paid during a sale a few weeks ago, which cheered me immensely, but I was a little peturbed to begin with when the wife asked the lass at customer services if she "could return this as its surplus to requirements " and the lass thought she meant me.
We missed out on
Knob Of The Week 
and with a nod to Ibrox, mainly to keep them relevant as although Celtic and Aberdeen, the two domestic giants, are playing today, their season finished weeks ago, and they may think they have nothing to play for.
Yet they have a manager who consistently puts in a tremendous effort to secure the prestigious Etims award, none more so than this week..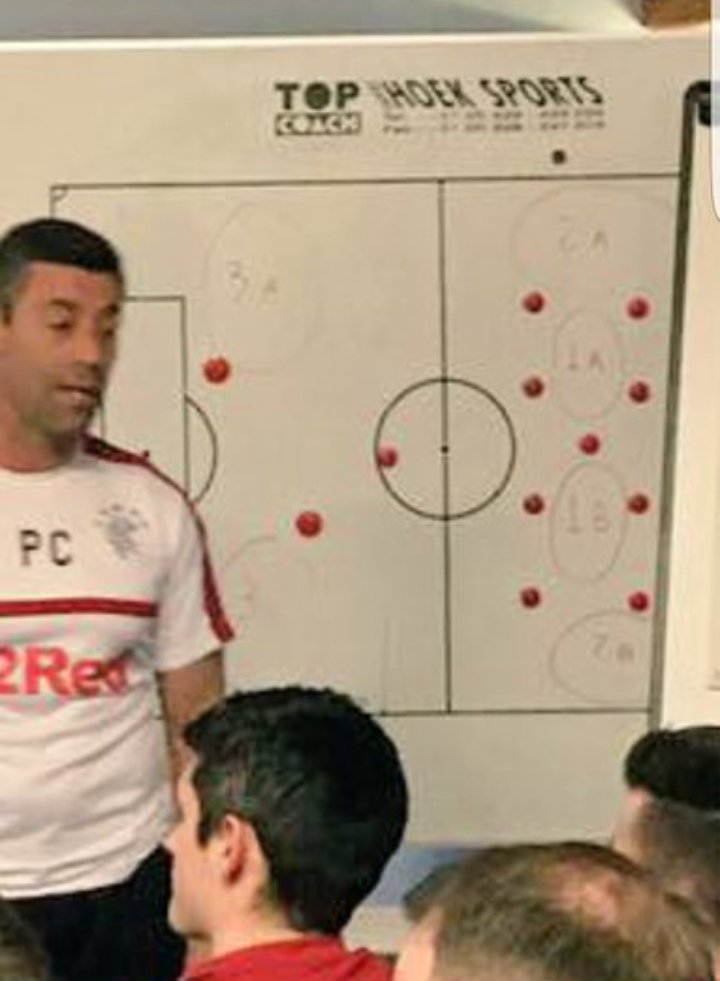 Perhaps he's counting the referee as one of his players..
Pedro, my perplexing pal, you've done it again-you're this weeks
Knob Of The Week 
This despite a strong sense of feeling that someone , somewhere , deserves it for this strange set of affairs…
First, this, from Celtic..
FOLLOWING the recent tragic events in Manchester, and further to liaison and discussion with Police Scotland, Celtic Football Club today outlined some important safety announcements in advance of this weekend's matches.  
Clearly, with absolute respect to Aberdeen Football Club, we would not wish to pre-judge the outcome of the Scottish Cup final in any way. However, it is very important that supporters are fully aware of all organisational arrangements which may affect them.     
In the event of Celtic being fortunate enough to win the Scottish Cup, the club would like to confirm that the team would not be able to 'present' the trophy to supporters back at Celtic Park and there would be no supporters' event there.  
Therefore, we urge Celtic supporters not to travel to or congregate at Celtic Park following the match.
It is also important that supporters know that the planned Heroes and Legends bus parade, which was to be staged in advance of this Sunday's Celtic FC Foundation match at Celtic Park, has also been cancelled.    
Given the situation and the pressure on police and security resources, we are sure that our supporters will fully understand these measures which have been taken. We thank all our fans for their assistance and co-operation. 
Fair enough, but there are no fewer than six "Orange Events " scheduled for Glasgow today.
Including one in Rutherglen, and a march around the Gallowgate..
It starts at noon, and will be passing through the Gallowgate just as Celtic fans are taking on fluids…
Happily though, the timing means that one guy at least should make it to work afterwards…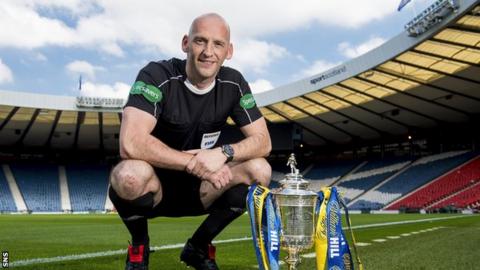 During the weeks celebration of Lisbon, an iconic picture has been appearing all over Glasgow.. and its good to see that the city, known worldwide for the friendly "banter ", has united to acknowledge the achievement if fifty years ago
Captions now, and we go back to tuesday for this
where Brendan admitted defeat in the quest to secure the most Knob of the Week titles this season to a very worthy adversary.. and Pedro himself admitted something
Note-there is no suggestion that I've seen Bobby Maddens bookie line…