The headline that catches the eye this morning suggests that Patrick Roberts is set to sign a permanent deal with Celtic this summer.
The story comes from the Daily Express.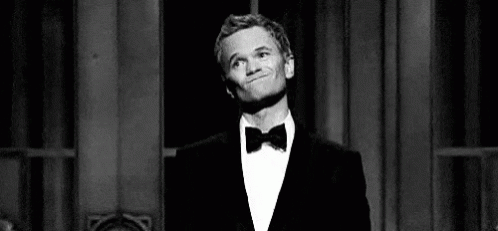 Effectively all they have done is rehash yesterdays quote, where Brendan Rodgers said he would consider such a move if the player was available.
Not surprisingly, the Express also showed that they really don't have anybody on their staff who knows anything about Celtic…
Celtic may lose Moussa Dembele in the summer, with Chelsea and Paris Saint-Germain interested in the striker.
And that would open up funds to sign the likes of Roberts, who has made just one league appearance for City since his move from Fulham in 2015. 
Another potential signing from Manchester city seems to have fallen at the first hurdle, though… accorsing to Football Insider…
Young defender Tosin Adarabioyo is expected to sign a new contract at Manchester City with the cash-rich side backing down in their contract stand-off, according to a report.
The Telegraph has reported that the 19-year-old centre-back was interesting Celtic and Everton with his current deal at City set to expire in the summer.
However, it would now seem that he will be staying in Manchester with the report detailing that he is now expected to earn an initial £25,000-a-week for Pep Guardiola's side.
The teenager has never played in the Premier League for City, but he is considered the "symbol of the club's academy set-up" and it is claimed that the club have softened their stance at the eleventh hour to avoid risking losing him on a free.
Guardiola would also appear to have plans for Adarabioyo with the Spanish manager handing the young defender three more appearances in the Manchester City senior team to add to his debut 5-1 defeat against Chelsea in the FA Cup last season.
It is not yet clear whether managers Ronald Koeman and Brendan Rodgers are in the market for a new centre-back this summer, or if they were simply alerted to Adarabioyo with his contract nearing it's end. 
£25,000 a week for a guy who has yet tp lay for the first team ? It seesm that with Manchester city now banned from signing under eighteens, they are determined to hang on to the prospects they have, even though its unlikely any of them will ever make the grade.
As for the kid who has seemingly demanded that sort of wage, we may have spotted whats wrong with English football, and what damage can be done to individual clubs.
Dominic Solanke Mitchell, mentioned in the Diary a while ago as a possible replacement for Moussa Dembele , is being touted by the Record for a move to Celtic. He's told Chelsea he wants out, and forced an apology from the Telegraph a while back when the paper repeated claims that he had demanded £50,000 a week.
He could be snapped up by Celtic for a development fee, but its unlikely he'll come to Glasgow to play second fiddle to Dembele.
Then again, football is a business first and a sport second, so even if he signs up and then wants away, Celtic would make a few million on the deal anyway, so it shouldn't be ruled out altogether.
What should be noted, however, is that the papers are now trawling the web for transfer stories, as they don't have the quality sources we have, which is surprising given the amount of urine soaked staff they employ.
Our own stained source tells us to keep an eye on this guy…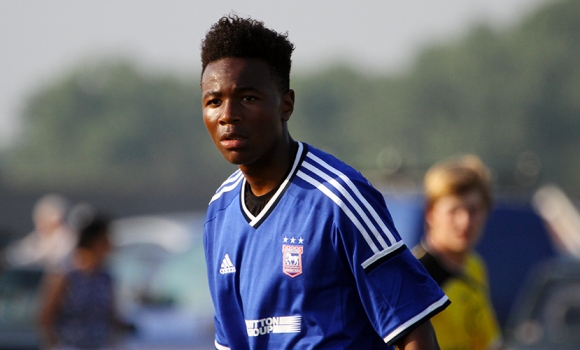 He's Kundai Benyu, a nineteen year old, available for a development fee this summer as he is leaving Ipswich.
He's spent this season on loan at non League Aldershot, and is being watched by a number of clubs, all of whom seem to be willing to pay a few quid for him.
Haarlem blue, who writes for Ipswich independent website, had a look at him recently..
He looks very comfortable on the ball with most passes short and accurate and mainly looking to move forward. Good vision and definitely has an eye for the killer pass. He takes all of the set pieces for the Shots, freekicks and corners, and always wants to be involved. 
Watch this space, especially if Bojan Krkic starts sulking again.
The reason for the lack of hard information  is that genuine stories from Celtic Park is hard to come by since Rodgers took over. Not only on transfers, but general tittle tattle. Thats not a problem for us at Etims as we make all our stuff up anyway, but to others, it could become an issue.
It could be down to the boss, but it could also be down to the fact that certain players no longer play for the club.
Or, come to think of it, certain management staff.
Keiran Tierney, another who is interesting sides down south has confirmed what we all know.
He wants to play for Celtic.
Scottish footballs top two full backs said;
"It's flattering. I don't bother about it too much. 
"My pals text me but I think it would play more in your head if you weren't happy at a club.
"I'm really happy at Celtic, which is good."
 "I've seen the screenshots but it is just a story and I'm just concentrating on Celtic." 
Then there's Scott Sinclair…
'I'm in no rush to leave here,' 
'I've had all these moves before. I moved to City and it didn't work out. I went to Villa and got relegated. Now I'm enjoying playing every week, scoring goals, being back to my best. Why would I want to ruin that?
'I haven't even looked at that (leaving). All I'm looking at is enjoying every single moment and building into next season, improving my game and coming back even stronger.
'I've found my happiness and I'm enjoying every minute at Celtic and I wouldn't think of a reason to leave.'
Meanwhile, over on twitter, we have a story..
SFA Team of year awarded posthumously to "rangers".Died in 2012 after 140 years of unsurpassed bawbaggery. Table retired as mark of respect 
 This is the table reserved for those attending the end of season awards dinner hosted by PFA Scotland.
Despite it giving the "rangers " players a chance to associate with their fellow professionals, no one from the club attended.
A little disrespectful-or just downright rude ?
Or maybe its something to do with them being the people, and not wishing to mingle with everyone else.
On a brighter note, one of their fans has spotted yet another conspiracy against them…
Smaller clubs should learn that if they let "rangers " take all the points when they meet, they will end up in the top six.
We may have found the Daily Records new columnist.
Remember the guy from yesterday who lost money on the French election ?
He really wants that Knob of the Week title…
You can almost fell sorry for him. Like how someone felt sorry for a face from the past….( thanks to Cartuja on twitter for spotting this emotional yet heart warming moment…. )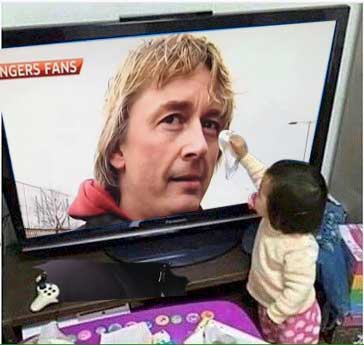 By the way, who fancies Linfield away on July 12 ?
That should be a laugh. It's yet to be confirmed, as the draw for the Second Qualifying round won't be made until June 19, but it has a certain inevitability about it.
And they seem such a friendly bunch…as Dublin found out in 2008
Scuffles broke out at the Setanta Cup match
Six people have been arrested at Linfield's match in Dublin against St Pat's Athletic following a number of crowd trouble incidents.
Gardai said the arrests were connected to isolated incidents at the Setanta Cup match, which Linfield lost 2-0.
Four of those arrested come from Northern Ireland while two are from the Republic. Gardai said minor scuffles broke out at the ground in Inchicore.
Dog units, mounted officers and gardai brought the trouble under control.
Linfield chairman Jim Kerr said he "utterly condemned" the behaviour and added that "the name of Linfield Football Club had been dragged through the gutter".
"Some fans with far too much to drink had tickets that were not sold to them and I don't know where they got those tickets and whether they were forged or genuine.
"Alcohol was the problem and there were people here who were spoiling for a fight.
"Some people whom I have never seen at Windsor Park were being aggressive towards fellow supporters, safety officers and the Garda.
"Should we continue in the Setanta Cup next season, we will have to look at transporting our supporters from Windsor Park and make sure they get to the ground without incident. There will be no unorganised travel.
"Everything will be organised by the club but we will have to look seriously at whether we will continue in the Setanta Cup because I don't want the name of Linfield being dragged through the gutter as it has been tonight."
The Setanta Cup is an All-Ireland football tournament, which is contested by four clubs from both sides of the border. 
Yesterdays picture,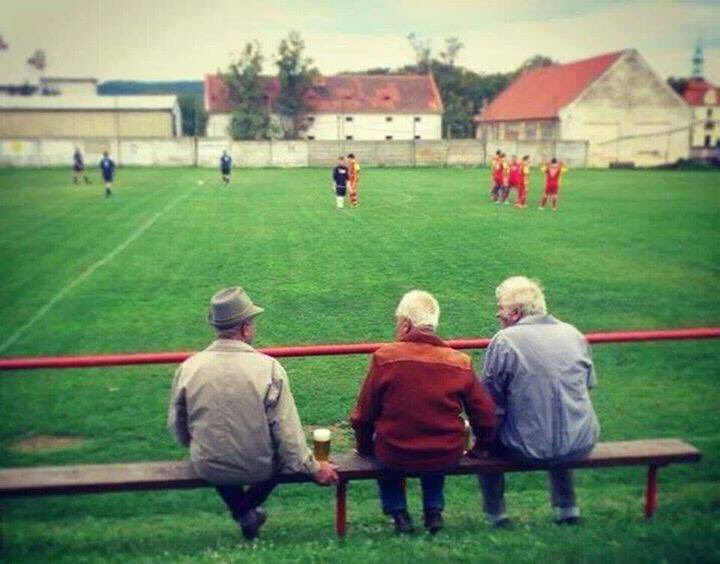 prompted some quality replies, and we have two winners….