The Celts go marching on, to coin a phrase, and St. Johnstone found themselves trampled underfoot, putting a dent in their aspirations of european football that might require a letter to UEFA to increase their chances of entering.
It finished 4-1 and not only didn't I see any of it, I had to find out the score from the returning Lennon CSC lads due to my trip down to Carmarthen to pick up another border collie puppy, a decision which is turning out to be right up there with Hitlers "the weather will be fine " as he sent his troops towards Moscow.
Due to its rural location, Llangadog and the surrrounding area is served only by Radio 2, and the BBC don't do Scottish football results anymore, but I worked out from the games non inclusion that the Celts had not been beaten, otherwise it would have got a mention.
As expected, Brendan Rodgers made a few changes for the game, and included Tony Ralston at right back, a sort of Keiran Tierney play-alike, only a bit bigger, and Michael Johnston, who made such an impressive debut that he was handed a new three year deal to sign while he was putting his jacket on to go home.
Well, sort of;
"It was literally straight after the final whistle. Once I got changed, I went straight in and got the deal signed.
"I knew it was happening and it all came on the right day. 
I know I can be a cynic, but thats just like Celtic, waiting until after the game in case he gets injured.
Johnston, as we saw earlier in the week, had been attracting sides from down south, but he'll stay at Celtic for the time being as he wants to make a career in the game.
Interestingly, there were five Academy players involved on Saturday, which shows that although the club will be shopping for young players elsewhere who can't break through, there are no such barriers in place for our own.
Rodgers said afterwards;
"With young players it's just about timing I've always given young players an opportunity.
"I want to ensure they go in with other good players at the right time and put them in against a team that's a test. I don't want them to be comfortable. I think that's important.
"Anthony was absolutely outstanding. He really impressed me as a 17-year-old and I took him away pre-season. I liked what I saw.
"Young Mikey came in to replace Scott Sinclair which is never easy, but I thought he did very well. He's a very exciting player and fast.
"He's still got a lot of growth in him but he's dynamic and when he becomes a bit better on final pass and adds goals he's going to be a big talent."
There's just three games now in which to avoid defeat to get that unbeaten league season-starting with the toughest one, Aberdeen away on Friday.
Aberdeen have all but secured second place now, as their main challengers are "rangers ", and they  seemed quite content to have earned a place in Europe having beaten Partick 2-1.
It could be the Glasgow air, but a bewildered Firhill support watched on as "rangers " went a little doo lally with their celebrations.
Fans ran onto the pitch , and we also saw the most ineffective steward of all time, possibly broguht in from ibrox, as he tried to stem the tide.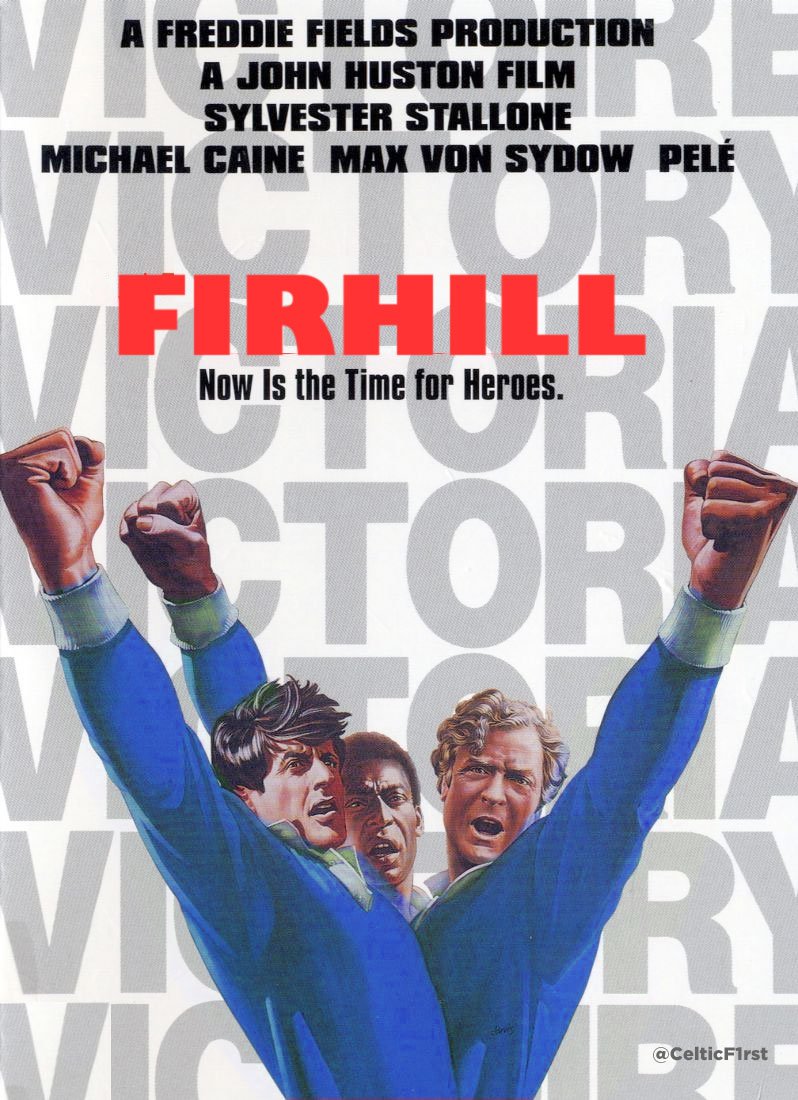 We hear he was deep in negotiations with Pedro Caixinha, this months Ibrox manager, about a role as a deep lying midfielder.
With the Ibrox side now in a league position that means they have qualified on merit for Europe, there remains the question about adherence to Financial Fair Play.
As it stands, they have been granted a licence by the SFA, who know little about fair play, but ho understand fully how to pretend they do.
With  revelations  given on oath in court recently that the previous Ibrox incarnation had an overdue payable tax bill, which contradict SFA chief Stewarts Regan's view that it was in dispute, it can no longer be denied that Regan isn't fit for purpose.
Yet still no comment on the issue.
Its over a week since objects were thrown at Celtic players, including a supporter, at Ibrox.
Yet still  no comment on the issue.
Its over a week since Scott sinclair was racially abused by two "rangers " fans.
Yet still no comment on the issue.
Last Wednesday, Regan met with Dave King, the convicted fraudster who is fleecing "rangers " fans..
Yet still no comment on the issue.
However, when Celtic criticised the SFA for giving the club less tickets for the Cup Final than opponents Aberdeen, they cam flying out of the traps..
The Scottish FA notes the comments made by Celtic Football Club in relation to the William Hill Scottish Cup Final ticket allocation.
The allocation of tickets has been handled in full consultation with both participating clubs and the available seating at Hampden Park will be split on a 50/50 basis, as has been standard practice in previous cup finals where a sell-out crowd is anticipated.
It should also be noted that one of the reasons Celtic will potentially receive fewer tickets than Aberdeen is that the East Stand, Celtic's preferred stand for Scottish Cup matches at the National Stadium, contains fewer seats than the West Stand.
In addition, the 'football family', made up of Scottish FA members, commercial partners, other recognised football organisations and staff, have the right to buy match tickets for the final.
This has impacted on the number of tickets the clubs will receive to sell to their supporters with demand for tickets in the Celtic areas outweighing that of the Aberdeen areas.
I wonder if they'll note my response to this example of selective hearing..
Recent actions-or inactions-have shown that the current SFa is right up there with previous incarnations. The liquidation of their club has affected them deeply, and they want nothing more than to have them back.
Until they can fill the vacancy at Hampden for a proven medium to hold seances, they have settled for their traditional tactic of helping their favourites and riding roughshod over any opposition.
Well, just ignoring it to be more accurate.
With a compliant media in place, its up to us, the support, to do something about it.
The trial of Craig Whyte is expected to last for twelve weeks. Not by me, I reckon the judge will chuck it out soon as there seems to be a meandering tone  to  the prosecution which isn't focusing on the charge.
If clubs are planning to oppose the issue of a licence to "rangers " by using the FFP rules, they can't wait for this trail to finish.
They must act now.
The SFA , and their pals at the lodge, must not be allowed to flaunt the rules that the rest of the clubs have had to abide by.
Lets not have a situation where everyone turns around afterwards and says
"I thought you were doing it "
This matter concerns everyone. not just Hearts or St. Johnstone, as one of them will now not feature in Europe, but everyone else.
Everyone who plays the game, everyone who watches the game, and everyone who pays, directly or indirectly, into the game.
To get you in the mood, CQN published an excellent reminder of the SFA at their best, at a time when it was revealed in court, on oath,  that Rangers, had they not won the league that season, would have gone bust.
Read it, it takes a while, but its what one might call a "required read "
Time has a way of dulling the senses, but this piece wakens them up again.
At the PFA awards last night, Pedro Caixinha and Derek McInnes were shamefully overlooked as thius man won the Manager of the Year Award..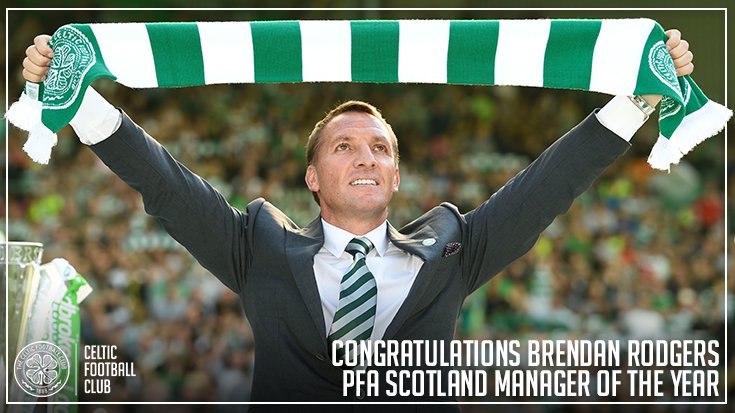 He joins a few others who have earned the admiration of their peers..
That was on the field…its time now for those off the field and behind the scenes to do their bit.
No amount of success matters if the game is broken.
Caption from Saturday
An astute and welcome observation that cannot be ignored..