Patrick Roberts has confirmed he's not going to join his England u20 colleagues for the World Cup in South Korea. He's going to make himself available for the cup final instead.
"In such a special year for the club I want to be part of everything here.
"It is a once in a lifetime opportunity and now I will focus on continuing to do all I can for Celtic."
However, he also wants another crack at making it with Manchester City.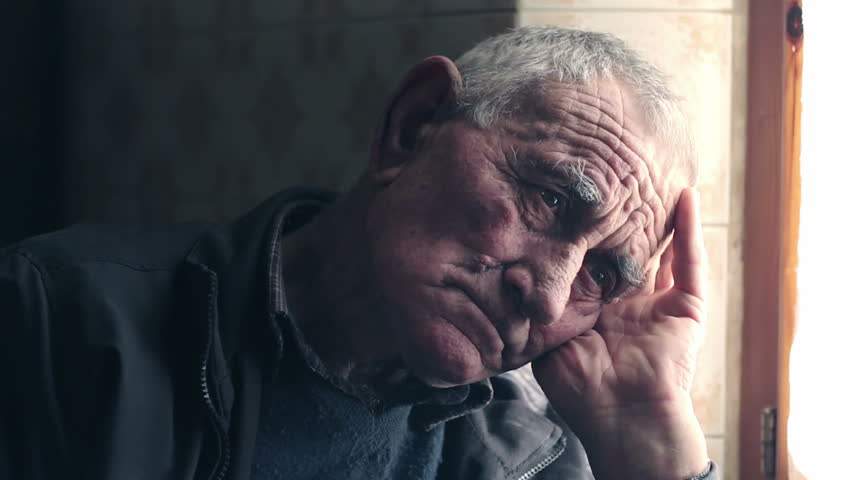 On the Manchester club, Roberts was down to earth;
"Of course, I did sign there two years ago and that was my aim – to play for them. I had no idea I was going to come here. This was a learning curve and an experience I had to take on as young player and I have taken that on fully. City is a massive club as well and when I go down there I need to be confident and believe in my own ability and see where it takes me." 
"In football you don't know what could happen, It could turn out good, it could turn out bad. As long as I give it a go. I am still a City player so I will go back there and do pre-season. Then we will see what happens from there."
"If it's not right there then I will think about elsewhere. Of course Celtic is always here and I'm grateful for that. But I don't know what will happen so I will live in the moment and enjoy the end of the season. 
He's not out of Celtic's price range. Wages may be a stumbling block, but as with Dembele, success as a Celtic player will lead to the bigger contracts later, and his Manchester city deal will mean he won't be running short anytime soon.
Can we also put to bed all this £12m nonsense ?
Manchester City have completed the signing of the Fulham teenager Patrick Roberts in a further move to boost their homegrown ranks.
Roberts, who plays as a forward or winger, has moved for an undisclosed fee but the figure is understood to be £11m, with £5m up front for the 18-year-old with a further £6m in add-ons. 
Its likely that the add ons were activated with appearances, and we are reliably informed the ones at Celtic don't count.
If he wants to stay, then he is affordable.
And we'd know what we'd be getting, as would the player, which was sort of the point of him coming to Glasgow in the first place.
Back at the ranch, and while the talk is of players being rested for todays visit of St. Johnstone, the word on the street is that no one feels like sitting any of the remaining league games out a they all want a cup final place.
Calum MacGregor, Celtics answer to Didier Deschamps , (Eric Cantona referred to the French midfielder as a water carrier, as a compliment ) verified this during the launch of one of several new kits for next season;
"When you're in the team, you need to keep doing well to stay in it and obviously you want to be a part of that day as well. So I'm sure all of the players between now and then will be doing their best to keep in the manager's thoughts for it.
"Every game for Celtic is a massive game, but with one eye on the cup final, you want to make sure you are in the team that day. We have a big squad and everybody has played their part.
"Players have come in and had great performances and then back out and in again. So that's been the strength of us this season in that we've managed to keep everybody happy, everybody on side and everybody performing well." 
There is that. And the need to keep the momentum going.
Gordon, Lustig, Boyata , Simunovic, Tierney, Armstrong, MacGregor, Sinclair, Rogic, Roberts and Griffiths.
By all means introduce youngsters or fringe players from the bench, but injuries and suspensions apart, lets keep the regulars regular.
We need to as well.
Not only is thee the showpiece finale of the cup final, and the repetitive dirge of the Champions League qualifiers, there's a new challenge on the domestic scene.
Aberdeen will not be a pushover, Derek McInnes will be happy enough with second, but his players will feel they are in with a shout in a one off game.
Not only that, but the SFA anti Celtic cabal have given the dons an advantage by allowing the game to kick off at 3pm, and with the lambing season all but over,   more of their fans will be able to make the journey south.
As for Europe, a glance at this years possible opponents won't exactly stir up any excitement;
Its all kind of Deja Vuey.
And the final is in Kyiv, which is bloody miles away.
I won't be that disappointed if we drop into the knockout stages of the lesser competition after a toguh group in the UCL, but I can see why the qualifiers this summer will bring on field celebrations should the team get through.
On paper it looks very difficult, not just becuas eof the quality of the opponents, but for the familiarity.
Closer to home, there's an even bigger threat..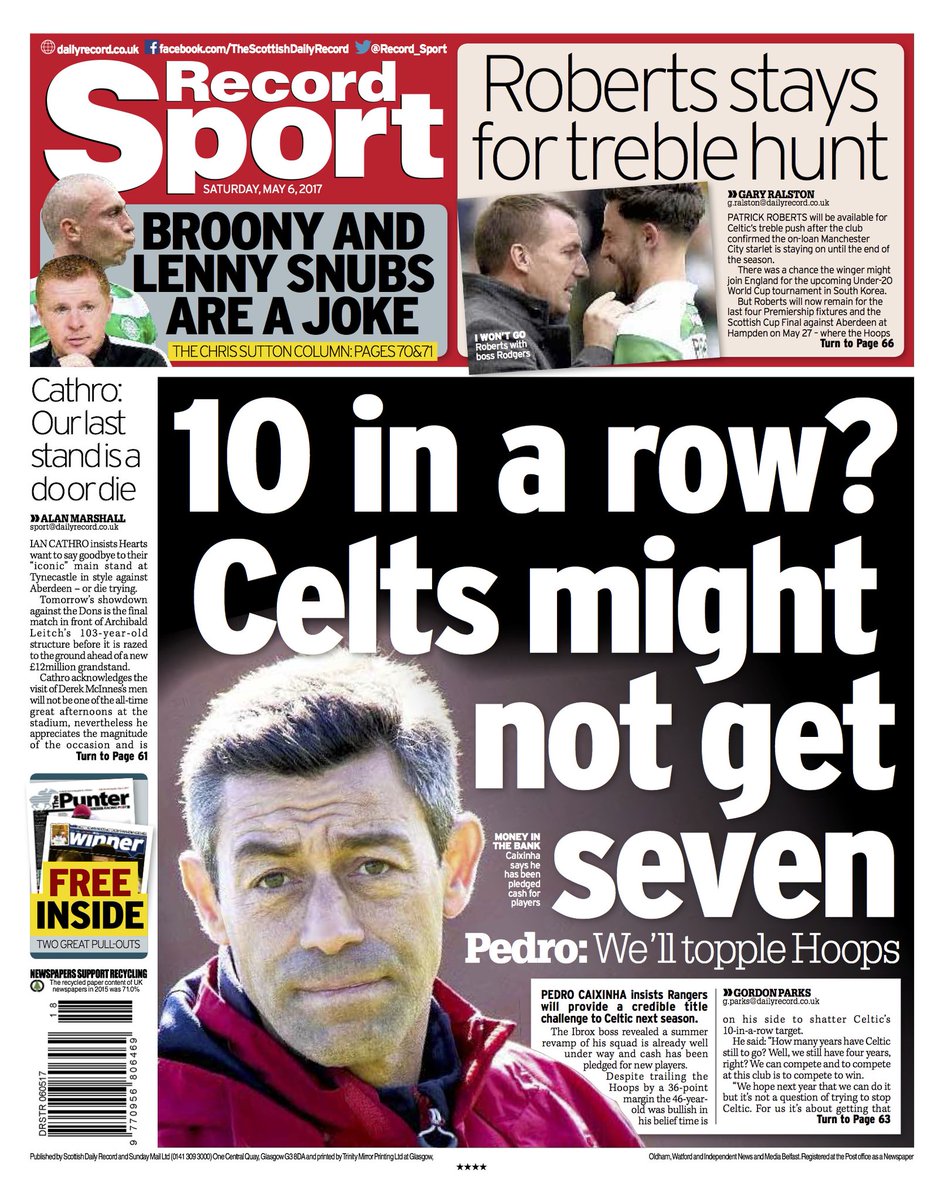 With rumours of a massive million pound warchest at his disposal should the right player come along, Pedro Caixinha keeps telling them what they want to hear.
Are they daft enough to fall for it again, and purchase season books in great numbers ?
Then theres the promise of even more money, with an innovative idea from one of their more financially astute minds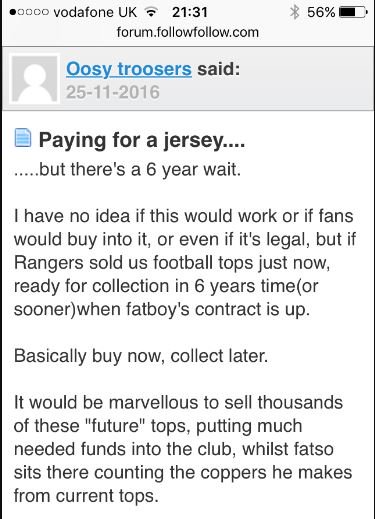 With the quality available for that kind of budget, and the potential jncome  from the shirt leasing scheme, it could be time for Timmy to start to tremble..
So though  the season is almost over, the work doesn't slow down for the management..
In other news, Jim Torbett, twice a coach at Celtic Boys club, has been arrested.
Something you may not have seen, which is in a similar vein and not related, is an indication of how widespread the issue of child abuse actually is. It may be connected to the Torbett case, or it may not be.
What it does show is that the kind of person who preys on children is the kind of person who will do whatever it takes to get at their prey.
Nearly 900 members of a global 'dark web' pedophile ring sprawling Europe and the Americas have been arrested following a two-year investigation, the FBI and Europol reported after the website's founder was handed a 30-year jail sentence.
Shedding light on the scope of the operation which is still active, the FBI revealed that in the US alone, 350 arrests were made as part of a wide-ranging investigation into Playpen – a secret website that is being referred to as possibly the biggest child pornography online dump that ever existed. 
EU Commissioner for the Security Union, Sir Julian King, said "a hugely significant blow has been struck against one of the most heinous of crimes, arguably the worst of all, thanks to the excellent transnational cooperation of Europol with the FBI and US Department of Justice, as well as other law enforcement agencies around the world."
This isn't just footballs problem, but the very nature of kids coaching makes them a target for these people. Thats what the authorities need to take into consideration when dealing with it.
We must protect the kids, and also the genuine people who work with them. The current hysteria is not helping to solve the problem, and it will continue to miss the point
One of the problems with the whole issue is that it provokes a knee jerk reaction, which is not the way to approach it, and the whole system needs to be looked into and safeguards put in place.
We're not dealing with a few coaches at a few clubs.
We're dealing with a massive problem within society, a problem driven underground that needs to be brought out into the open and dealt with, whilst protecting the victims from harm that is already done, or that may be done in the future.
Caption compettiton..
Friday..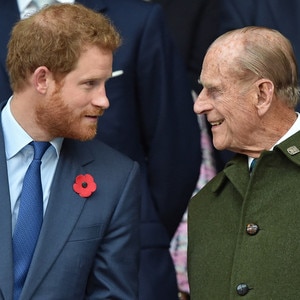 And today..and this guy really is a UKIP local election candidate…can you think of a slogan, or anything else, for him?
Meanwhile, heres value for money..