One might almost be tempted to think that someone somewhere is trying to distract us..
Even Brenda down in London has called an emergency meeting, as it seems she has been following the Craig Whyte trial.
 If you have been following the trial via James Doleman , you'll have noticed that Ticketus, the company who lent Craig Whyte a few quid to tide him over, also lent David Murray a few quid to buy Nikita Jelavic, and also forgot to put it in the accounts…
all very murky, especially as a witness claims that after being forced to offload Rangers, David Murray could then buy back his Metal company for a shiny pound-and even that wasn't his own, he got that from Whyte.
And look, he even got it re registered..
Keep watching. It's going to be a long show.
There was an even bigger mystery on the cybercloud last night as another victim of the man known as the "Ibrox Linoleum Thief " came forward.
You're just not safe anywhere with rolls of kitchen floor covering these days.
Or, of course, it could be another shameful example of racism from the home support at Ibrox, but I though I'd help the mainstream media try to gloss over it.
Simple, really, close the place down.
Shut the club down, and then hold an investigation into everything that is connected with the place.
There was something else that caught my eye, from the Telegraph, and that bastion of balanced reporting, Roddy Forsyth.
Dave King popped in to see Stewart Regan last Wednesday..
He flew back to South Africa on Wednesday but it is understood that he met Stewart Regan, the SFA chief executive, for an informal discussion on general topics, before heading back.
Of course, Forsyth cannot be expected to ask probing questions, such as exactly what those "general topics " were, but I'd be shocked if there was no link to the SFA sneaking out the news that they had approved the UEFA licence application from Kings omnishambles of a company at 4pm on a Friday night before a bank holiday.
Surely his gaffers at the Telgraph would want to know, given their previous interest in all matters Ibrox Financial ?
Or even his reader ?
Things are coming to a head.
It's been a long show, but the fat lady is now at the side of the stage taking her last drink of water.
Back at the ranch, and Brendan has been talking to the media again, ahead of the unveiling of the seventh Celtic strip in just over two years.
Yeah, forgot that, didn't you ?
The fetching green and white number is a replica of the Lisbon strip, as the marketing chaps don't think we mention the 1967 triumph often enough.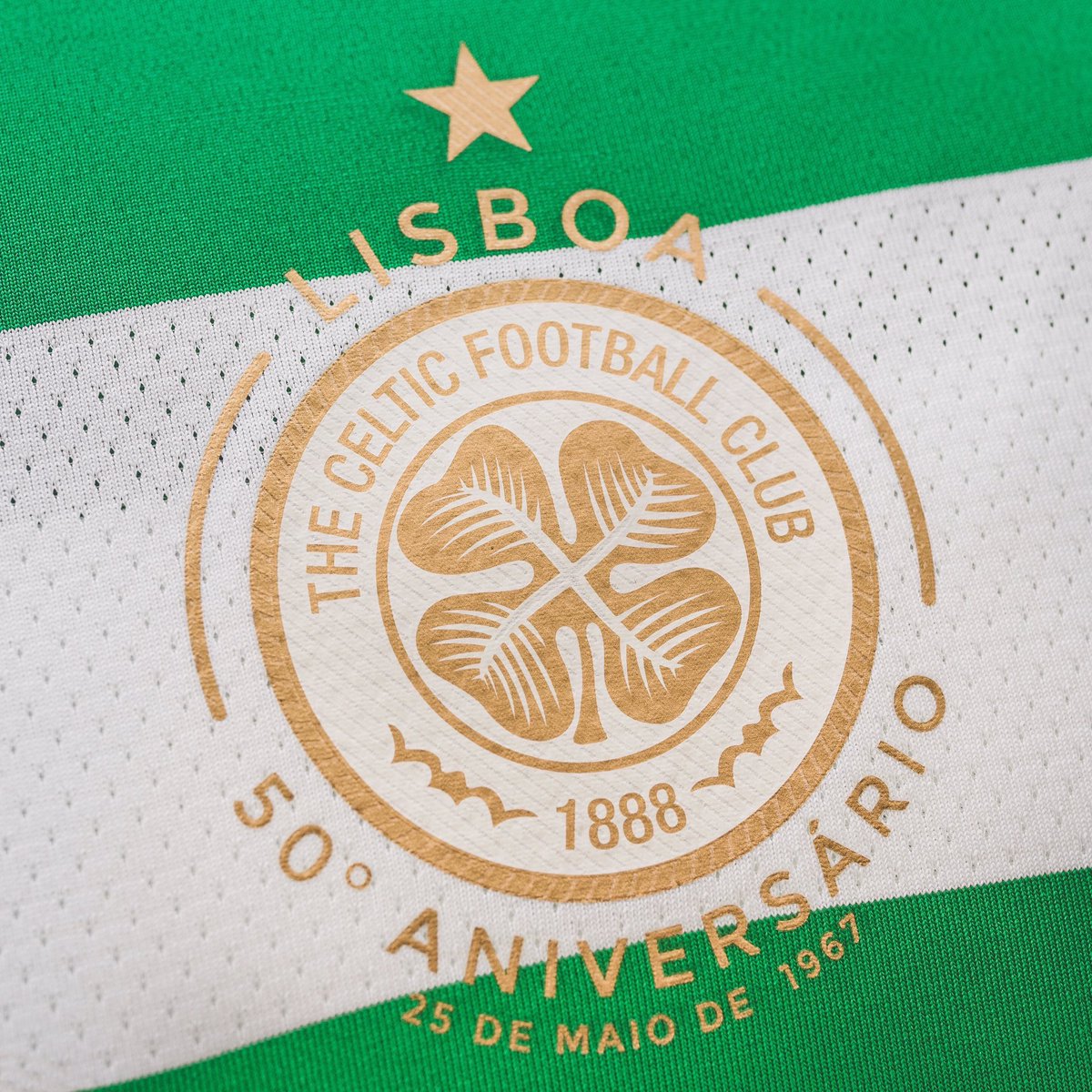 Wasn't there a similar gold crest for the fortieth ?
Still, if you do buy it, make sure you buy it quickly, as after a certain time the contract with NB means the club lose a chunk of commission.
Anyhoo, back to Brendan, and he can't understand why Scott Brown isn;t on the PFA Scotland player of the year shortlist..
'I am very surprised,
'I look at Kante down south, a central midfield player who is not flash and does the dirty work — but does it to a real top level.
'For us up here, I think that's what Scott Brown does. I don't know how he was last year, but consistently over 50-odd games this season he has been a top performer.
'He has had one bad game, Hearts away (as Celtic clinched the league). Every other game he was eight out of ten, nine out of ten.
'You talk about influence and you judge people in the big pressure games. How many times have you seen the influence of Scott Brown?
'Minimum, he is worthy of a nomination. I respect you can only nominate a certain number, but this is a guy whose level has been unbelievable throughout the season.'
It's what the other professionals think that counts for this award, and clearly Brown isn't a popular opponent.
Thats a far better accolade than a wee trophy to put on the mantelpiece.
Some time ago, we had a contact in Italy who mentioned that Mario Balotelli was coming to Celtic. Our wine soaked colleague claimed to know an agent, or something, and was adamant , in the way that only wine soaked people can be, that this was a goer…
Fast forward, and it seems there is a little bit of banter going on between the manager and the wayward forward..
From Fox Australia..
"WHY always me?"
Italian striker Mario Balotelli found himself at the butt of a Brendan Rodgers joke at Celtic's end-of-season awards dinner.
Askedat the awards night who the best player he ever coached was, Celtic boss Rodgers replied "Mario Balotelli. He was a fantastic player."
Considering Rodgers has worked with the likes of Luis Suarez, Daniel Sturrridge and Philippe Coutinho, that would be some compliment if it hadn't been said with so much sarcasm. 
Balotelli and Rodgers enjoyed a fruitless spell together at Liverpool, with the combustible striker scoring just one league goal in 16 appearances in the 2014-15 season before being loaned to AC Milan and eventually gifted to French outfit Nice on a free transfer at the start of this season.
Balotelli, who has shone for third-place Nice with 14 goals in 21 games, took to Twitter to respond to the sledge with a Tweet laced with just as much sarcasm as Rodgers' original barb.
You're move, Brendan. (sic -it's Fox news, mind )  
Irony can be pretty ironic sometimes, or is this just fake news, about fake news..?
The Evening Times joins a campaign to fight fake news.
I'm guessing Chris Jack will be a little more nervous the next time his gaffer shouts out for him..
Away from all the nonsense, and I've a genuine query..
How does one go about getting a CSC registered for away tickets these days ?
Caption from yesterday.. is the same as today, as you all forgot to enter.