Celtic Diary Thursday March 30: Another Agenda
Over the next few months we expect our beloved SMSM to help flog our layers down south to increase the chances of Celtic failing to reach ten in a row.
But until that haooens, we'll have to make do with them touting our manager instead.
The Daily Record wants to know where Brendan Rodgers will go when he leaves Celtic, and they managed to get Paul Walsh, once of Liverpool, to run through his options. Happily for the paper, he talks more than enough shite to slip in almost unnoticed alongside their usual drivel.
"Brendan's problem is that once you've been at Liverpool, Manchester United don't want you, Everton won't have you and neither will Manchester City, You won't get a top-six team again so where do you go?
"He might be waiting for a top European job or if, say, Southampton are bought over by the wealthy Chinese consortium being talked about just now then they may fancy him to kick on their success story.
"Eddie Howe has been mentioned as a potential replacement for Arsene Wenger at Arsenal but I suppose you could argue Brendan would possibly fit in there but I just don't know if he would be on their radar." 
Well, thats that then. He'll have to stay where he is.
Charlie Nicholas, burbling away on Sky sports, reckons he knows when Rodgers will quit..
"The team Brendan has assembled are certainly value for money, They are good to watch and the best Celtic side I've seen for five or six seasons with their style of play.
"He's made some good signings – Moussa Dembele obviously stands out and Scott Sinclair has done well, but he didn't make it in England.
"Stuart Armstrong and Kieran Tierney have also come on under Brendan. If Brendan stays I think they will continue to get better and he'll stay until he gets bored, and he will, before moving on." 
If he is going to stay until he gets bored then someone at the club needs to cancel any Sky sports subscriptions currently in use. If Brendan starts watching that shite he'll be away before the Hearts game.
Ah, the Hearts game.
Instead of running with a build up to the clinching of a sixth successive title, without losing a game, the media are talking about the manager leaving.
So, we'll do the build up..
Tom Rogic won't be back in time for this one, but he should be back for the Cup game against "rangers " . Apart from that its a full strength squad for the boss to pick from, and its unlikely he'll make too many changes to his favoured line up.
There were worries about Dembele, but he's fine, and Leigh Griffiths isn;t hurt wither, despite being kneed in the back by the Slovenian keeper at Hampden and failing to finish the Scotland game.
Derk Boerrigter is still injured, but he's not on the books anymore, and Niall McGinn has been told to stop hanging around Lennoxtown with an "out of contract " sandwich board around his neck.
We hear Kris Commons will get a chance to say goodbye to the support, but it won't be until after the Semi final, so he won;t feature on sunday either.
Hearts are up for the game, though, and depending on which Hearts turn up, that could make for an interesting game.
The tynecastle side have been superb on some occasions this season, but have also been outrageously bad on others.
Ismael Goncalves, their Portuguese winger, is determined to spoil the party..
"Celtic win the league at Tynecastle? We don't want that to happen,"
"We don't want them to have a party in our house. We are going to do everything to be the first team to beat them. 
"Any time you play Celtic, it is normal you will be underdogs, but it is not impossible to beat them. I did it already so I think we can make it happen Hearts.
"I won in my first game in Scotland against Celtic and hopefully we can do it again.  When we are on our day, we can beat them." 
Hearts will field four trialists in the game, and they are hoping for a significant contribution..
Kevin Clancy   Graeme Stewart    Anthony Cooper    Alan Muir 
The fourth of these, Alan Muir, has already shown considerable potential, whilst the main man, Kevin Clancy sounds like he'll have a lot to prove to the home crowd.
Still, their handlers, the SFA, have every confidence they'll do enough to further their careers at this level.
The negotiations to sell Scottish football to tv broadcasters as a viable product has begun, and who better to lead the discussions than this man ?
Well, anybody , really, but for the time being, until football supporters flex their muscles and force him out, we're stuck with him.
Neil Doncaster, the man with the task of getting money from tv companies instead of giving it to them to cover games, will try desperately to rescue his reputation, but frankly, as we saw when he paid BT to cover games featuring "rangers ", he hasn't got the hang of it.
He might, for instance, use the figures from other European leagues as a starting point..
Or, as usual, he might cave in and tell us it was the best he could have got.
Thats the problem. It will be the best he could have got. He's fucking useless.
Surely it would be worth hiring someone with a little more expertise in these matters, and well worth the fee to get more money in ?
BT seem keen, and they've done a good job this season covering the game, but I'll wager they won't pay more than they have to to get full rights, and with Doncasters imbecilic grin facing them across the table, they probably aren't concerned they'll have to.
The deals should be a little more complex, with bonuses and advertising links thrown in. Quite why the SPFL hasn't dragged a few sponsors in to help push the game is beyond me.
For instance, Ladbrokes could be convinced to push the tv channels in their shops, with special betting deals.
Clubs involved in community projects could also tie in, as the more exposure the game and the tv company gets the better it is for all.
It seems the SPFL haven't thought it through again. Well, the use of Doncaster at the table shows that in itself.
A wee appeal now, can anyone help out an amateur football team ?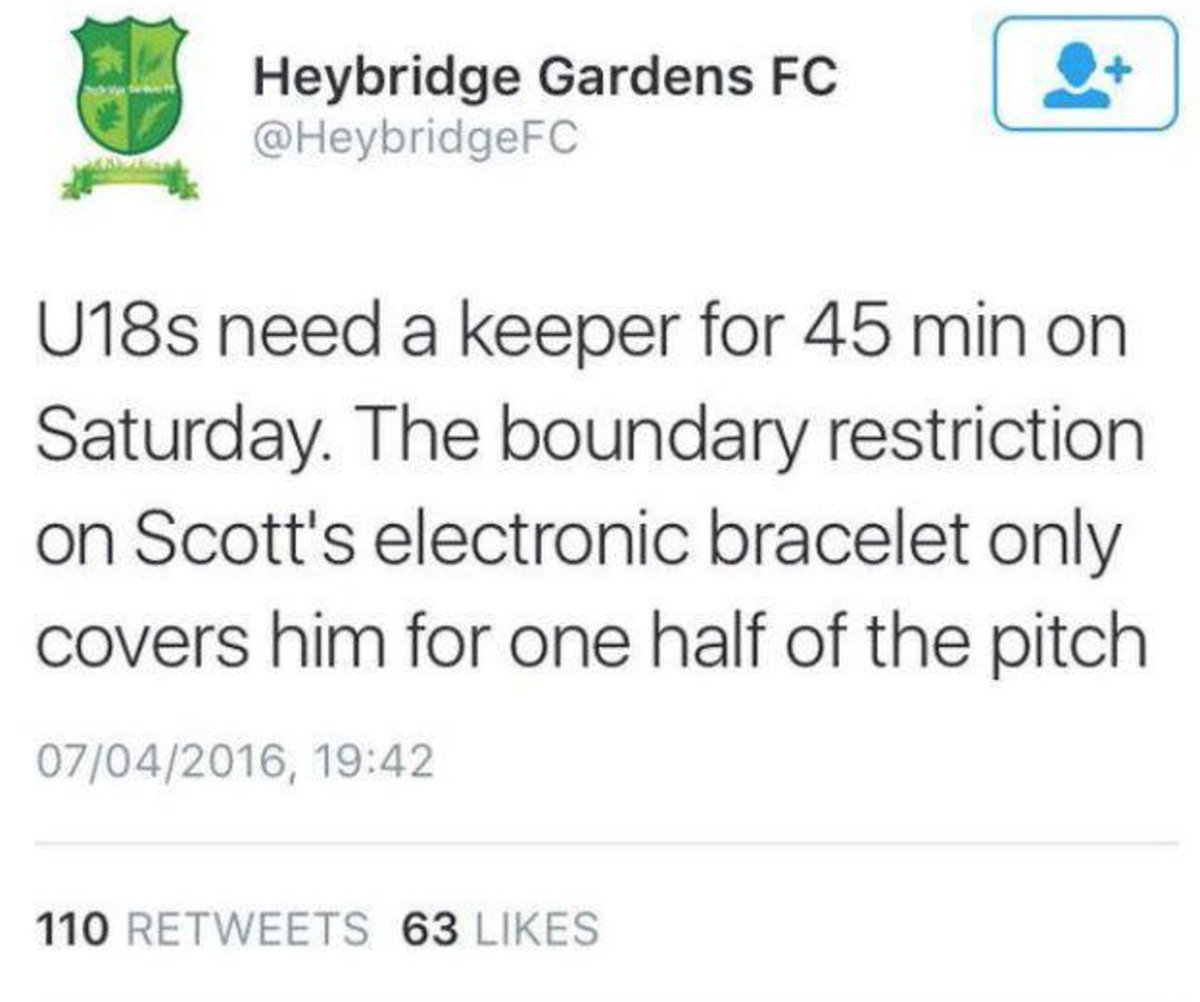 Speaking of wee clubs, there was renewed hope that "rangers " may yet play in europe next season when news emerged from Serbia of a way for them to get around the financial Fair Play rules.
Partizan Belgrade used it, and as a result, are now allowed to compete in UEFA competitions.
you see, its simple…
"new evidence which clarified FK Partizan's overdue payables position with the Serbian tax authority".
 "On this basis, the parties have agreed the exclusion imposed by (UEFA) shall be deemed to have been made conditional on the club's timely payment of the other overdue payables identified as at September 30, 2016.
"Taking into account the fact that FK Partizan has satisfied this condition, the club will be eligible to compete in future UEFA club competitions."  
They paid the bills.
"rangers " don;t have any tax issues, as far as I know, but they do need to sort out their debt levels. Maybe paying the bills could work for them as well.
It would have done for the previous Ibrox tenants.
Wee bit of ticket info for those of you who want to go to the Semi final..
William Hill Scottish Cup
Sun, April 23 2017
Kick-off 12:00

Tickets for this match are now on sale to STHs who were not a member of the HCTS at Inverness but attended Albion Rovers, Inverness and St Mirren.

Those successful in the first criteria are no longer able to purchase tickets. The deadline for this sale was 5.00pm on Wednesday 29th March.

Tickets are priced as follows:-

North/South Stand – Adults £30/Concessions £15

East Stand – Adult £20/Concessions £10

Concessions are Under 16/65+. Under 16 are not permitted entry to stadium unless accompanied by an adult.

Concessions ST holders cannot upgrade their ticket for use of an adult – ticket is for the use of the ST holder only.

Tickets can be purchased online, by calling 0871 226 1888* or by visiting the Ticket Office. Booking fees apply online/via booking line.  Tickets purchased online/via booking line cannot be uplifted from Ticket Office.

Payment will not be taken via HCTS for this match, all tickets must be purchase via one of above sales channels.

All tickets purchase online/via booking line are subject to a Special Delivery Fee of £7 as no reprint facility available for this match.

The deadline for succesful STH to purchase their ticket is 5pm on Monday, 3rd April.

Further details on this match can be found here. 

* calls cost 13p per minute plus your phone company's access charge.  

Good luck. You'll need it.

Yesterdays picture..