Celtic Diary Tuesday March 28: False Flags And False Prophets
There's all sorts of nonsense flying around this morning from all sorts of places. It's like a "Look at me " competition out there.
Or "Donate to Me ", which is probably more accurate.
We'll deal with the good guys first..
Scott Brown was delighted to play alongside players of similar calibre as Scotland captain for a change, and wants to keep that going..
"Here is hoping we can keep that together It is a great squad and we have a good team spirit among the whole squad and it is good to have played who know one another so well.
"There was a lot of the Celtic lads in the team and I think that probably helped Stuart [Armstrong]. The way we played was similar to the way that we play every week and I think he felt quite at home." 
"Stuart was fantastic, it is not easy to walk into international football and play the way you are at club level but that is exactly what he managed to do.
"At the start of this season he was in and out of the team but he has been a revelation over the last five or six months or so. It was brilliant for him to get man of the match and he will kick on from here, I am sure." 
Same with Keiran Tierney, who showed his versatility with an excallent performance on the right..
"Kieran is forever telling us that his right foot is only for standing on but I think we all saw his qualities at Hampden on Sunday night,"
"His defensive attributes, his ability to get forward, his pace and his determination were all there and he was his usual self for us.
"But the whole team played well. We were the better team overall. We created a lot of chances, especially in the first half, and the whole tempo of our play was fantastic. It showed just how hard we had been working in the build-up to the game and I think we all feel pleased for the manager." 
There was also a meanness about his play, which was great to see.. and a a hint of the togetherness within the Celtic squad..
This picture, for the avoidance of doubt, was taken after the match, and not after the after match party, and Brown is not saying "you're my bestest bestest buddy. "
Scotlands next game is against England, in June, and Brown, who had retired and then changed his mind, may well decide to stick with the national team..
"There is a lot to think about now. I have got to go back and discuss one or two things with Brendan Rodgers because the main priority for me is that I maintain a level of performance for my club, first and foremost.
"I need to work on Scotland and see what comes after this but I will speak to Gordon, I will speak to Brendan and then I will make a decision but it is fair to say I will speak to them first.
"I had six weeks off last summer and I do think it was a big factor in being able to hit the ground running this season. So there is a lot to think about. It is obviously a big game now so we will wait and see what happens but I will speak to the gaffer at Celtic when I get back."
Whats unmistakeable is that Brown has got his atitude back, and he's playing with a lot more maturity these days. Its his last chance to play at a major international tournament, and so he's expected to give it a go.
At least until Scotland can't reach the play offs, that is.
Another good guy is Martin Hannan.
He is a journalist at the National newspaper, which has done well to keep going given the general opinion of the Scottish mainstream media these days.
And I think i know why..
In a first for the SMSM, Hannan has told it like it is where "rangers ", Rangers and the SFA are concerned, which would have made uncomfortable reading for "rangers ", Rangers and the SFA…
His opinion piece, "Dave King Facing An Uncertain Future " doesn't offer anything new, but it does put everything into a national newspaper for the first time..
Its well worth a read, if only to reassure us that someone else does agree with us that Scottish football is being taken for a ride by a bunch of crooks, and those doing the dirty over at Ibrox are just as bad.
In the article, and I won't quote it, as you really need to read the whole piece, Hannan is quite blunt about a couple of things..
Especially about the need, should old Rangers  lose the big tax case, for title stripping-both Rangers and David Murray, and for a recalling of the LNS commision..
Now that one journalist has broken ranks, can we expect to see others follow ?
I can't help but wonder whats going on in editorial offices up and down the country as they consider this article and its implications.
Or, indeed , the implications of this latest act in the Ibrox pantomime..
From companies house, we have more resignations/sackings/mutual terminations..
THE RANGERS FOOTBALL CLUB LIMITED
Company number SC425159
Company Results (links open in a new window)
Date

(document was filed at Companies House)

Description

(of the document filed at Companies House)

View / Download

(PDF file, link opens in new window)

27 Mar 2017
Termination of appointment of Graeme Thomas Park as a director on 27 March 2017

View PDF ( Termination of appointment of Graeme Thomas Park as a director on 27 March 2017 – link opens in a new window )

(1 page)

27 Mar 2017
Termination of appointment of Paul Murray as a director on 27 March 2017

View PDF ( Termination of appointment of Paul Murray as a director on 27 March 2017 – link opens in a new window )

(1 page)

27 Mar 2017
Termination of appointment of John Gilligan as a director on 27 March 2017

View PDF ( Termination of appointment of John Gilligan as a director on 27 March 2017 – link opens in a new window )

(1 page)
It says its the company, so it can't be the club.
Or can it ?
We need a statement to clear this up..
FOLLOWING a recent review, there have been some minor changes to Rangers' internal governance structures.
At the time that the previous board was removed, there was a dual reporting structure that duplicated non-executive director roles at the holding company (RIFC) and at the operating company (TRFC). This structure was not in accordance with best practice and appears to have been put in place by the previous board to accommodate the inability of Sandy Easdale to sit on the holding company board.
The TRFC operating board has now been fully functioning for some time and with the imminent appointment of a Director of Football the RIFC board believes that it is appropriate that the TRFC board continues to function independently of the RIFC board within the mandates and budgets set by RIFC.
Consequently, the non-executive directors appointed by RIFC to the TRFC board will now exercise their roles solely as non-executive directors of the holding company, RIFC. The executive management of the Club will then form the board of TRFC.
Ah, thanks for clearing that up. 
With the support at ibrox still unable to grasp the simple concept of life and death, its unlikely they will understand any of that, which is just what the board (s) at ibrox want, as they appear to be getting ready to fleece the fans again.
My own opinion, based on my own limited knowledge and understanding of the situation, is that the new company, Sevco/TRFC , is about to be wound up with a fair chunk of the debt from the other company, RIFC, sometime soon, leaving them debt free again in time for the european licences to be issued. 
Or it could be the other way round.  
Then they'll ask the fans for season book money, and the whole circus will start again. 
Or, of course, it could be that Murray, Park and Gilligan are trying to distance themselves from Dave King, or at least appearing to distance themselves from Dave King. 
This Takeover Panel ruling is quite serious…here's how, with an example of how it works.. 
takeover-panel-gives-the-cold-shoulder
Then again, its been five years, and all sorts of undesirables are now free to re-apply for their old positions at Ibrox..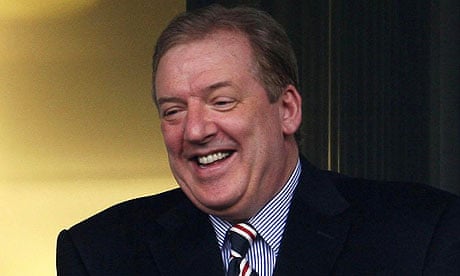 Five years…thats how long the ban on being a company director lasts after you make an arse of a previous position. 
It's also the period touted by many, including blogger John James, in between pleas for donations to his site, that bars Celtic shareholders from doing anything about the Resolution 12 issue. 
This is not the case, as lawyers have already dismissed this as anyone who checks the good sources will know.
What annoyed me even more though, was when the author informed us that 
no-one can be in any doubt that Lawwell and Bankier played The Requisitioners for fools. 
That isn't the case. 
Regular readers will know that I've thrown the occasional wobbly over perceived inaction from the board on this matter, but I'm now quite satisfied there is a plan in place, and for JJ to accuse Peter Lawwell of misleading shareholders, a quite serious charge, well, perhaps he ought to make a few more claims for donations. 
Readers will know I'm no big fan of the board, but I do try to be fair in my assessments, and I can safely say that Lawwell has not mislead anyone, nor has he played anyone for fools. 
And neither has he asked me to say this, though it does make me chuckle to think if he reads it he'll probably fall off his chair. 
Suffice to say that some who claim to know, do not know, , and therefore should refrain from jumping to conclusions. 
One of the reasons Etims doesn't bother with adverts and donations is that it allows us to say what we want about what we want when we want to. 
And we're not driven by an urge to collect clicks. 
We're just old fashioned attention seekers. 
Yesterdays picture…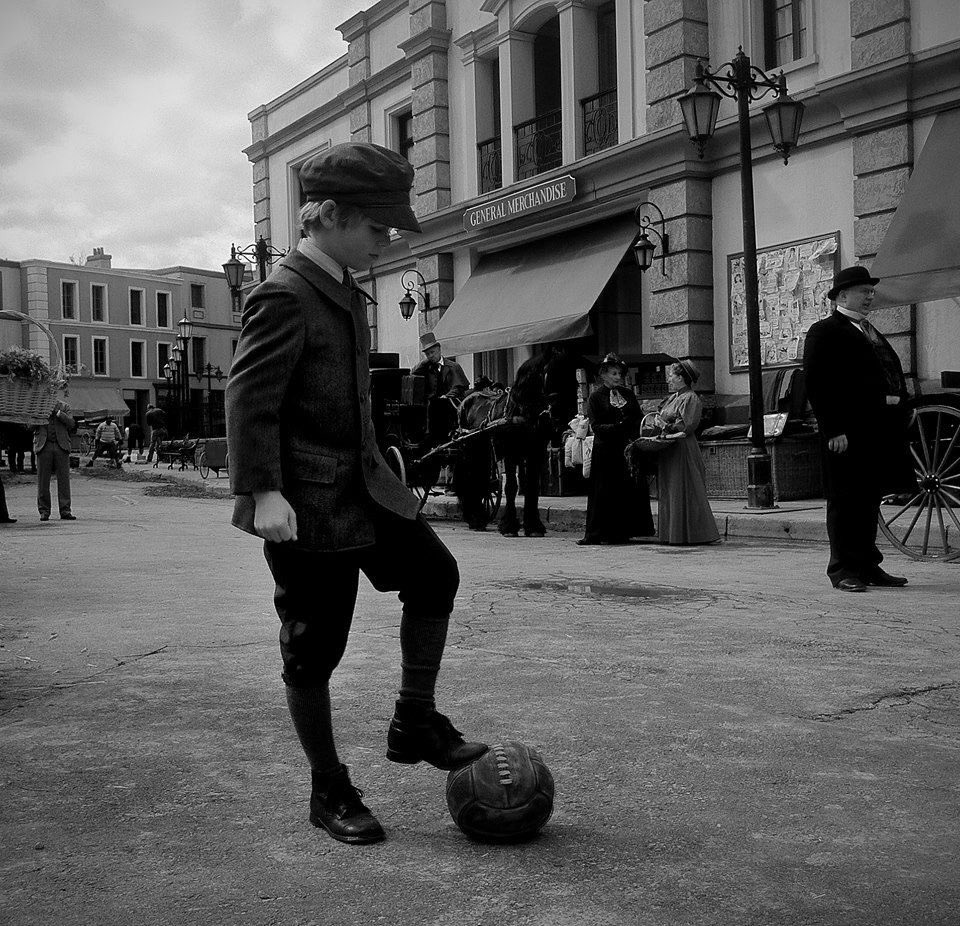 Simple really..