Celtic Diary Monday March 20: Three Points To Go.
Thats what we wanted yesterday, and thats what it leaves us needing to clinch six in a row.
There's a certain anxiety about the team as the club approaches the winning post for the league title. The return of the side to side and back again style may be down to facing packed defences who think they know how to get a result, but it could also be down to a desire to just get the bloody thing out of the way.
No one wants to make a mistake that could cost the unbeaten run, and it could also be said that no one fancies getting their legs broken before the medals are handed out.
Arguably Celtic's most difficult opponent this season, Dundee escaped with another single goal defeat which showed other sides that with tenacious defending and the odd hopeful surge upfield, then at least you won;t be embarrassed, and with some Celtic players looking a little lethargic, it almost worked for them.
The most notable performance of the game came from former Celt Darren O'Dea, who put in yet another credible audition for the vacant role of expendable hatchetman at Celtic Park, although at least this time he didn't put anyone out of the game, despite a valiant effort at Scott Sinclair, who must be getting fed up of being kicked up and down the park on a weekly basis. Notably though, O'Dea didn't indulge in theatrics when Moussa Dembele mistimed a kick…
Although cameras caught Scott Brown telling a Dundee player that he would "do him ", one feels that its about time someone did somebody regardless of the consequences.
An expendable defender such as O'Dea would at least signal the intent that the team are going to hit back.
Until such a player is signed, there is little point in playing any of the youngsters that are banging on the dressing room door. It's simply not worth the risk.
Unless one of them is a noted sociopath with an inexplicable hatred of anyone wearing a different coloured shirt than him.
As for O'Dea…we could do a lot worse.
The manager was happy enough, but you sense he, too, will heave a big sigh of relief when the league is finally won..
"It was a very good victory for us and I thought in parts of the game we were excellent. We started a little bit slow and I thought we started to find our rhythm later in the first-half. Opportunities were coming higher up the field and we got a goal we deserved.
"I thought we started the second-half really well. We had good composure and looked threatening. We got a wonderful second goal from great build-up play. It was a perfect example of a goalkeeper having the ability to use his feet. It was super. It started with Craig and you could see his joy when we scored." 
He might as well have said..
" Well, at least there was hardly any traffic on the way home."
Supporters perhaps need to be a wee bit more patient with the side, and certain players, who do not deserve some of the grief they've been getting from the stands and on social media.
Get a grip.
We're three points away from the title and its still March.
We've not lost a game and in doing so have scored one hundred league goals.
There is a real possibility that the anxiety in the stands is crossing the line onto the pitch.
Lighten up. There really isn;t anything to be worried about.
It's going to be a lot of fun in the next six weeks or so. Sit down, grab a beer and enjoy it.
As Rogers says…
 "I always said when I arrived at the club we weren't defending a title but looking to win it. The ideal scenario is you win it yourself, but I'll take Dundee winning on the Friday night.
"We never expected the chance to win it as early as this. We've done our best in every single game and an immense amount of credit must be given to the players.
"They have shown focus and mentality to see through games, such as this one against Dundee, and win. We have never taken it for granted or shown compacency. We have to win it and earn it.
Start the praise now, and you may see the players start to relax a bit.
The result , combined with other results over the weekend, means that Celtic can actually win the title without kicking a ball , as the manager pointed out above, if Dundee beat Aberdeen on the Friday night before Celts visit Tynecastle on April 2.
The delay is down to the upcoming international break, where sevral Celts have an opportunity to get injured, so here's hoping they all get a wee niggle and decide not to risk the games against Canada and whoever else it is.
Tickets for the Canada friendly, at Easter Road, are selling poorly, with forecasts of around 5000 turning up.
The SFA clearly didn;t think this through, as there are no home based Scots outwith Celtic featured, and a little bit of foresight here could have swelled the crowd simply by adding Hearts and Aberdeen players to the squad.
Even adding wonderkid Barrie Mackay would have fleeced a few more quid out of the gullibillies, but presumably the beaks figured that the "rangers " fans money is needed for season books to keep the lights on.
But then, when did the SFA ever show competence in anything they ever did ?
Speaking of season books…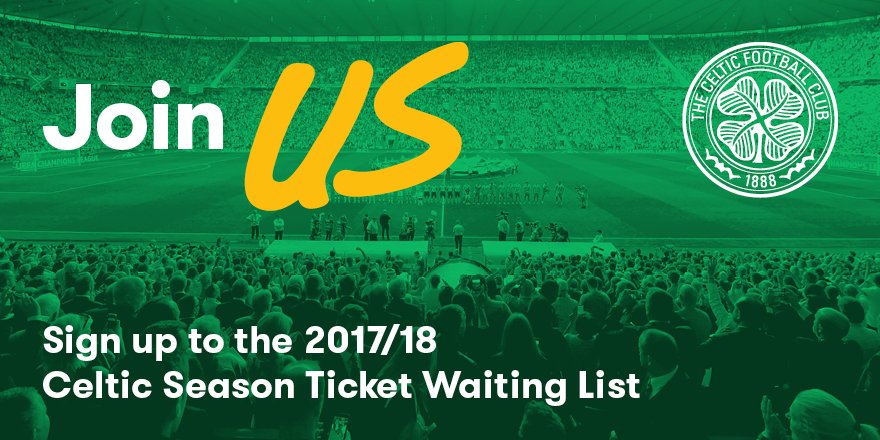 There's a waiting list ?
Like the one last time ?
Anyone who signs up to this, let me know what happens.
I could do with a laugh.
Still no reply from Neil Doncaster, so we can safely assume that he is not in a position to deny collusion during the dark times when our game was abused by either corrupt officials.
Actually, it might be an idea if you emailed him as well, and asked him to deny collusion , just to help clear up any tittle tattle that might be doing the rounds.
Especially as its nearly that time for the SFA to declare that no one is in breach of UEFA Financial Fair play rules.
Speaking of financial matters, isn;t it time the SFA had a look into the affairs of the man they decided was misunderstood and actuallly a fit and proper person to head up the revivial of the Rangers franchise ?
Dave King was last week told to stop his shennanigans by the Takeover Panel as they were onto his flagrant breaches of share ownership rules, and then news came from South Africa that another of his companies was being a little fast and loose with rules over there.
Which led to another fine.
Will the SFA move to protect this version of the club from yet another dodgy businessman ?
I'm sure the press will be all over it.
Especially now the club is ready to take its rightful place at the top table of European football, after the considerable improvements shown on the field at the weekend..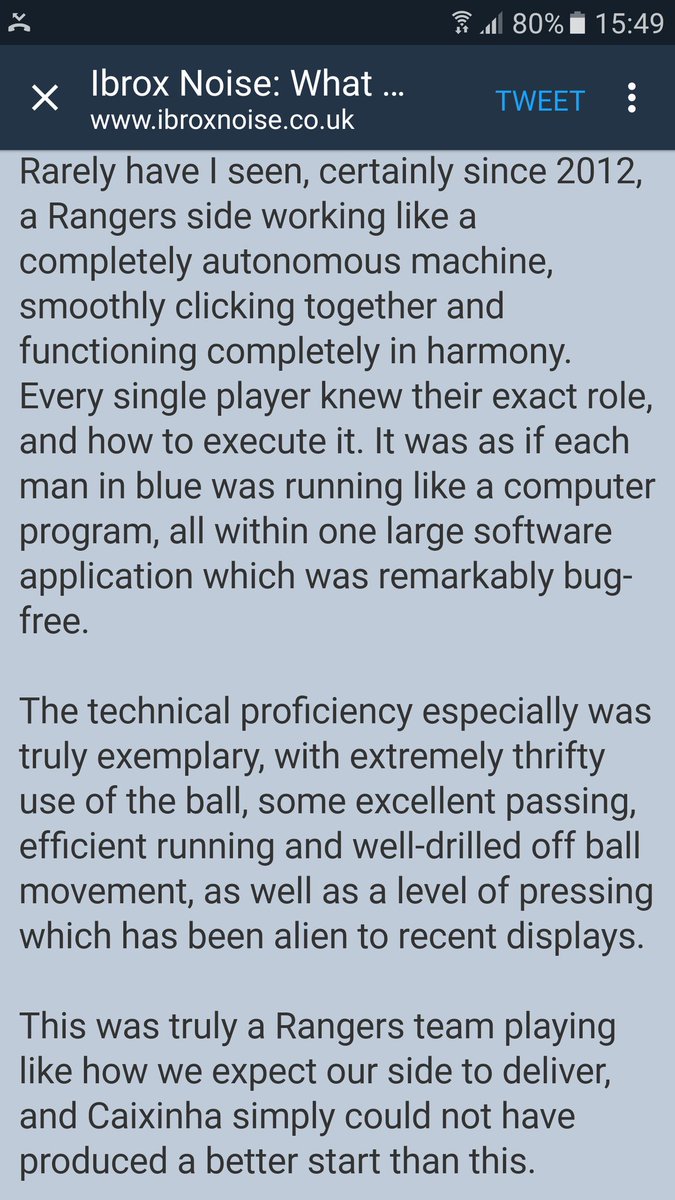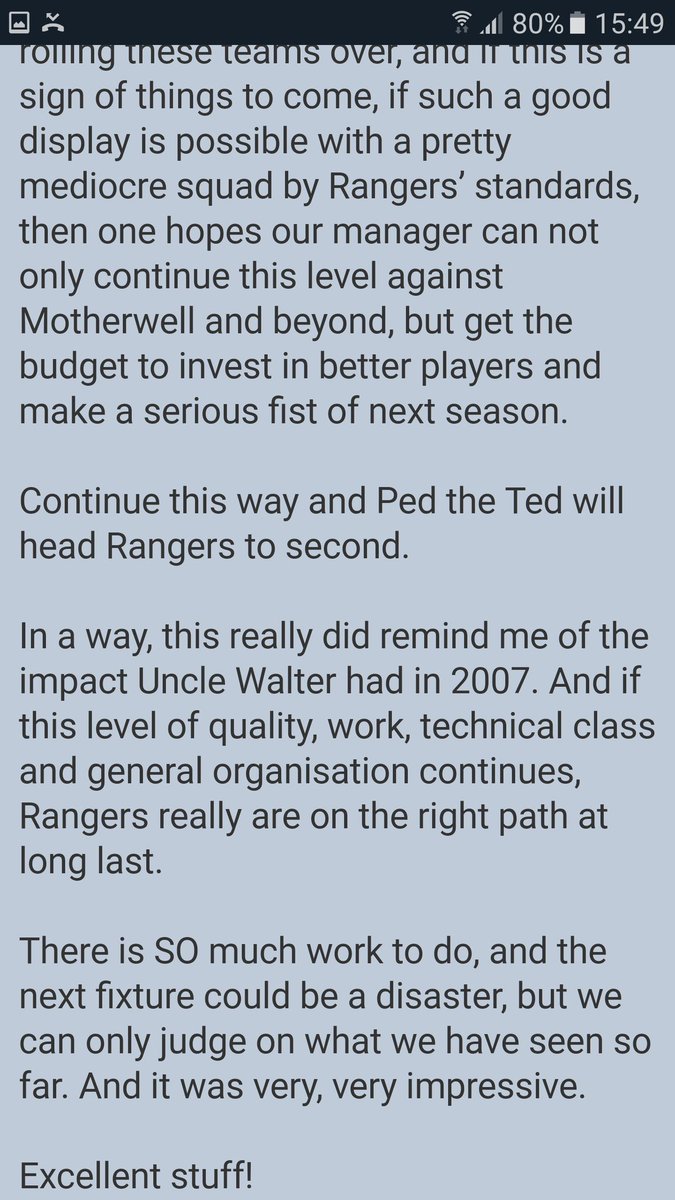 Every time they change their manager…..
Do they ever learn ?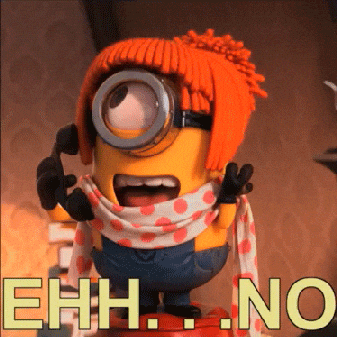 On a serious note, I need you all to be careful out there.
There's a maniac on the loose, and he's after you…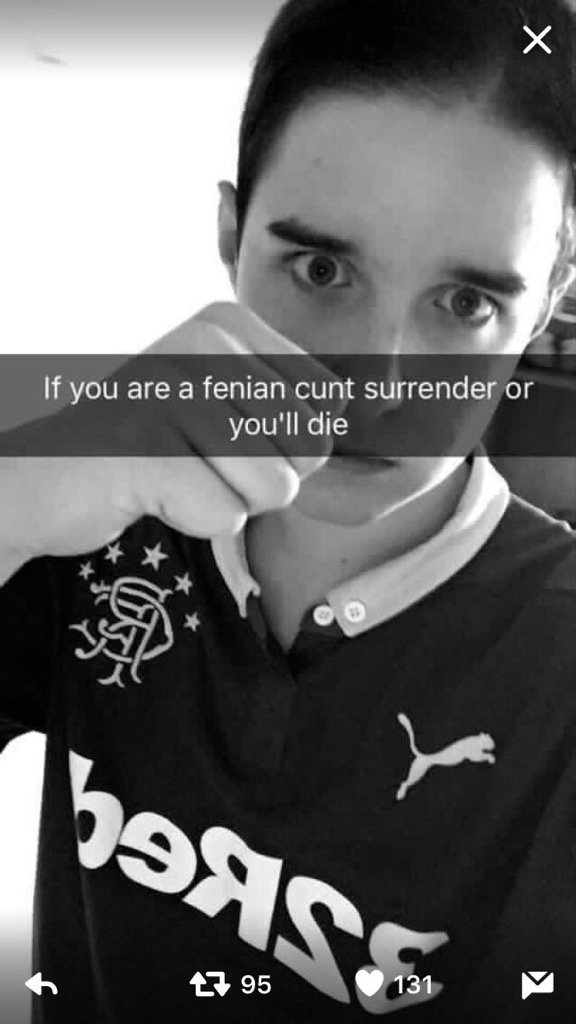 Hang on-who does he remind me of ?
Clint Eastwood ?

Keep your eyes peeled, and if you do see this, er, man, make sure you contact a constable.
Under no circumstances should he be approached as those meaty fists wafting by you could cause a terrible chill.
Still, after the police find this man and make the streets safer for the rest of us, there's a lawyer who will no doubt be glad of the work…
From the Sun, with apologies to all for quoting that rag..
THE barrister defending Rangers' EBT scheme went bankrupt over tax debts days before the club's case was called.
Andrew Thornhill QC was declared bust after a petition by HMRC. 
The following week the former Gers tax lawyer, 73, appeared at the Supreme Court over the Ibrox oldco's use of employee benefit trusts.
A source said yesterday: "It is quite ironic that the man seen as being behind the whole EBT scheme has been made bankrupt by HMRC.
"He will have been allowed to carry on working, provided he notifies the Bar Standards Board. But this news will surprise Rangers fans and raise a lot of questions."
Thornhill successfully represented the oldco club in their 2012 £75million battle with the taxman.
A hearing ruled they owed less than the amount originally demanded, but that decision was overturned at the Court of Session in 2015.
Liquidators BDO — represented by Mr Thornhill — are challenging the decision. 
The case called at the Supreme Court in London last week and five judges are considering the verdict.
If the decision is upheld, the bust Ibrox firm could owe up to £95million.
The bankruptcy order against Mr Thornhill was made on March 8.
The Bar Standards Board said: "It is not a bar to practising." 
Yesterdays picture, of a dance marathon back in the early twentieth century,
prompted a rather apt comment..