Celtic Diary Friday March 10: Goodbye, Tommy. Rest In Peace.
For those who wish to say goodbye, the Celtic You Tube channel will be streaming the service for Tommy Gemmell from 12 noon today.
The funeral is at  Daldowie Crematorium in Uddingston, and takes place at noon. The  cortege will leave from Celtic Park to allow supporters a chance to pay their respects.
A Celtic statement said;
"Tommy's family kindly thank everyone for all the support they have already received.
"The Celtic family has lost one of its greatest sons and our thoughts and prayers continue to be with Tommy's family." 
Rest in peace, big man.
This is the wreath from the Tommy Gemmell CSC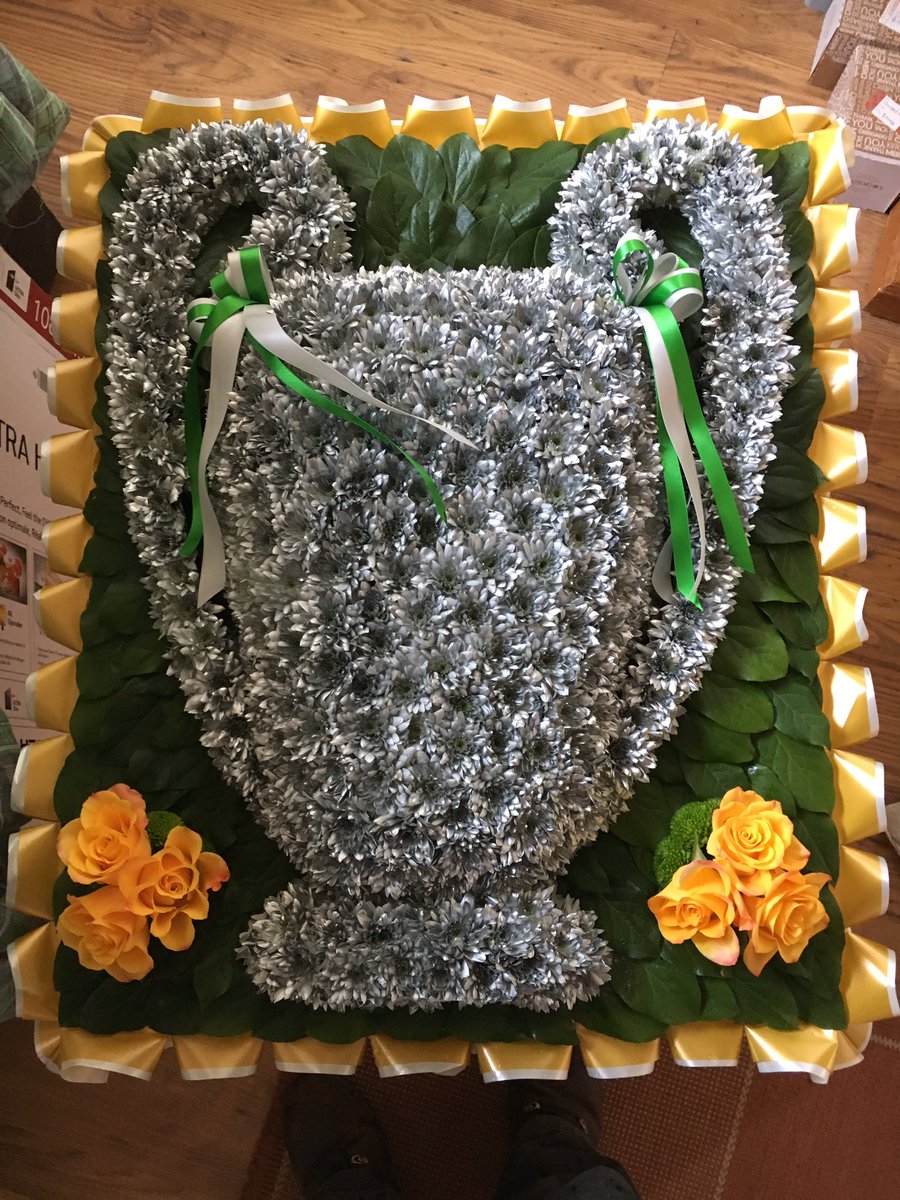 It's wonderful.
The mainstream media continued their campaign to rile the Celtic support into participating in their agenda when Talkshite Radio's resident fuckwits Jason Cundy and Adrian Durham kept harping on about a club they figure isn;t big enough to harp on about.
Chris Sutton went on air to defend Scottish football, and upset the delicate Durham by calling him a liar…
Delighted Chris Sutton called in for his right to reply, that's what @talkSPORT is about. Shame he wasted it going off topic & being abusive 
Some things Sutton said on air were actionable. He should educate himself on media law. I did him a huge favour steering it as I did. 
Apparently, I wasn't listening, as its a crock of shite, Durham has denied ever touting Mark Warburton as a future England manager, sutton said he did , largely because he did.
Mark Warburton has something special going on at Rangers and their football will transform the Scottish Premiership… don't rule him out as a potential England manager
Mark Warburton's Rangers are easy on the eye and play out from the back  
An estimated 100,000,000 watched the Old Firm game around the world
Rangers' return to the top flight will bring passion back to Scottish football
Quite how thats actionable is beyond me.
For those of you who wish to listen to Talkshite and save it from oblivion, please make sure you park under a motorway bridge to listen to it. It will improve your listening experience far beyond what you might expect.
Oh, by the way, according to media.info, Talkshite has lost around half of its "listening hours " in the period between September and December of last year…listening hours are what advertisers take note of…
You know what to do.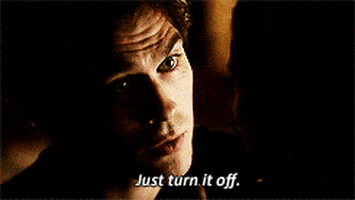 Anyway, we don;t need Talkshite to run us down, we've got our local media, which excels at running Celtic down, and building another club up. As we know.
The impending arrival of Pedro Caixinho-if they can prise him onto an aeroplane, has got the blue half of Glasgow buzzing…despite his connections to Celtic, which presumably means that those in charge of hiring him didn't look too closely at his CV…
Or atleast, they didn;t look closely enough at his former club, Santos Laguna.
This still is from a video message Caixinha sent to his "Celtic brothers " to congratulate the club on their fourth successive title..
Happily for him, he'll be able to do it in person for the sixth.
Probably after the game on Sunday, where he is expected to be in the directors box, and not in the standing section with the Green Brigade where his season book is.
Billy McBigot, a long time reader of the diary, is in shock, and he pointed us to an entry on Facebook, which he says speaks for all his kind..
No surrender ? They surrendered about five years ago. somewhat meekly, if I recall.
And this one…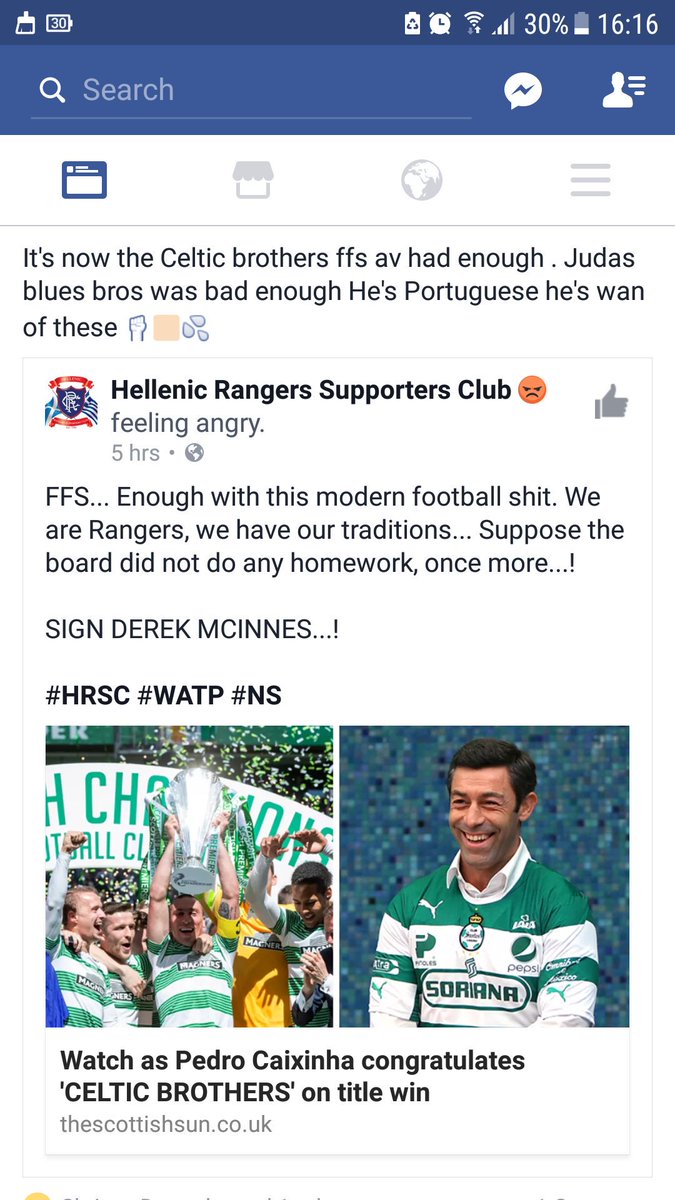 However, the media have to tow the line and keep the gullibillies smiling, so instead of doing a feature on the new guy, they called up an old guy, and asked him to say something bad about Celtic…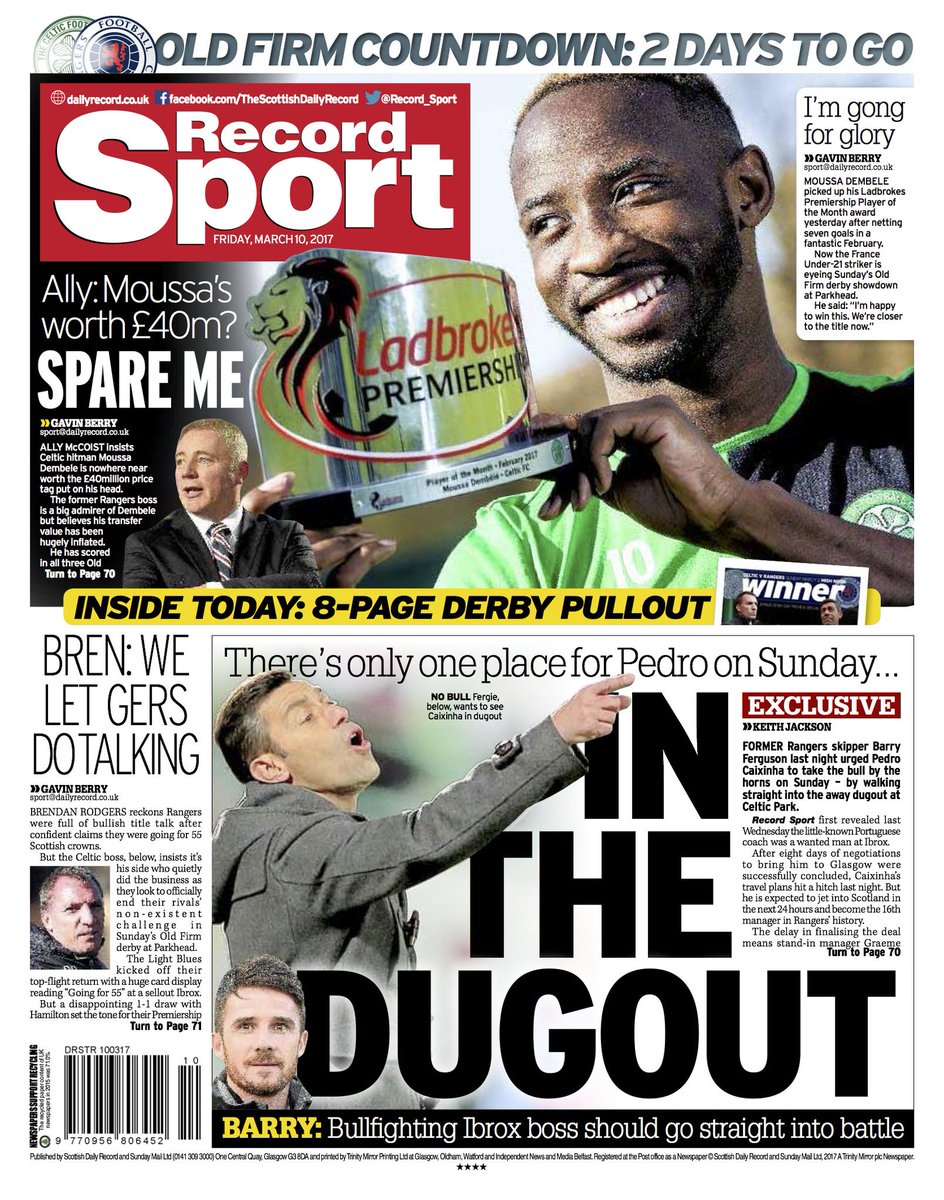 Cheeky chubster Ally McCoist , unemployed since he made an arse of it in Scotlands lower leagues, is just the chap to pass judgement one of the most complete strikers to grace our game in years..
"Moussa Demeble isn't a £30million or £40million player and if Peter Lawwell – there's a man doing his job very well – gets that then good on him.
"Celtic will certainly cash in on him, there's no doubt about that, but I'm not in the £30million or £40million brigade if you can spare me that. "He might develop into a player of that value. I like him a lot, he can finish. He's got a good physical presence and movement. But realistically he's not £30 million, £40 million." 
I'm quite sure that any possible suitors for Dembele will pause to check what the fat waster thinks before committing themselves.
They may, however, consider a second opinion, which we include purely for balance, as it appears the Scottish media may have missed this..
From respected football journal L'Equipe…
Le Français Moussa Dembélé (Celtic Glasgow) élu joueur de février
Publié le  | Mis à jour le 
Enorme depuis plusieurs mois, le Français Moussa Dembélé a encore été élu joueur du mois de février.
Dembele has been named SPFL player of the month, and the French magazine deems that worth something. Its what happens when your media praises your players and your national game.
Tittle tattle ?
We don't need it, the nnsense in the papers and on the radio keeps us amused, but can it really be true that John Collins, Peter Grant and Roy Aitken are high on Caixinha's list for his backroom staff ?
Well, why not ? This is a real tattoo, right ?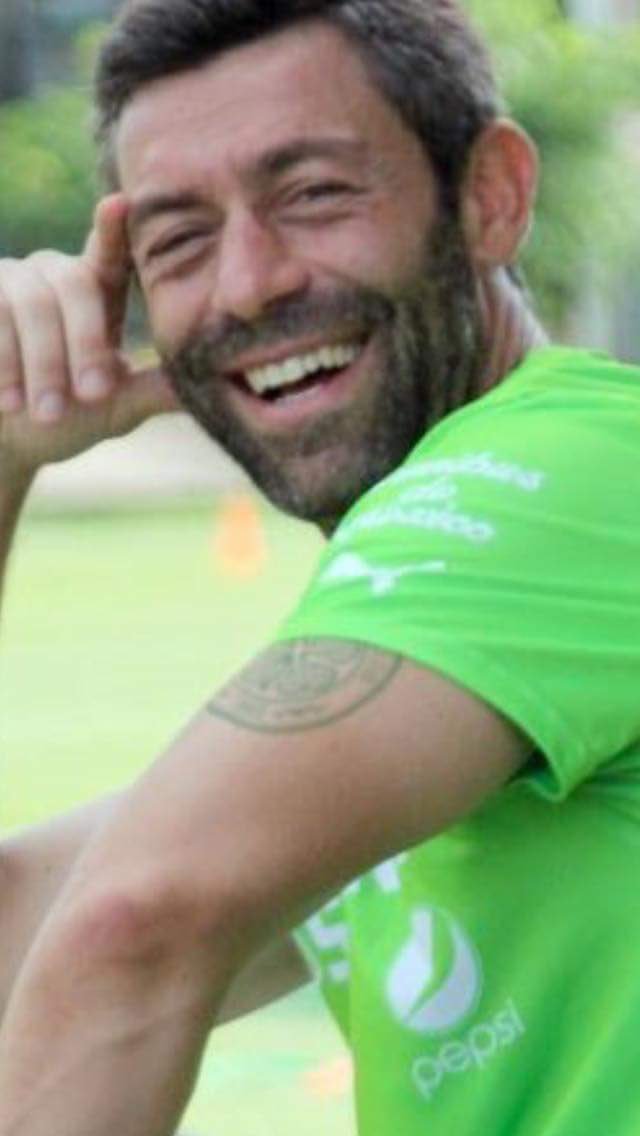 Anyway, its Friday, and that means we have to name our
Knob of the Week 
We could hand it to Talkshite Radio as a sort of group thing, but they are being deliberate knobs, and that measn they are removed from the list of potential winners, in much the same way as they are being removed from most peoples station pre sets on their radios.
No, to win Knob of the /week its better if you do it naturally, showing a flair that others don't have..
A flair in abundance at another Radio station which sets out to secure listeners by simply annoying Celtic fans..
In a week where Hugh Keevins earned massive respect for his approach to the passing of Tommy Gemmell, his colleague let the side down badly..
Just spoken to an ex Rangers player who told me whoever sanctioned Caixinha deal "should be sacked immediately!" 
Oh, which one ? And why should he be sacked ?
The mainstream media are constantly decrying those of us who use the internet ourselves to relate opinions, or pass on knowledge anonymously, and yet McCulloch is protecting a man who is clearly a staunch defender of "traditions " which encourage sectarianism and racism.
Thats more than enough for Gerry McCulloch of Radio Clyde to be awarded this weeks Etims
Knob of the Week  
Yesterdays picture, which was one of those that didn't need a caption to make me chuckle, was this , from the First American Civil War..