Celtic beat a spirited and resolute St. Mirren side 4-1 to advance to the last four of the Scottish Cup. That means the club is only five wins away from a treble winning season, which would secure a sixth successive title, and due to the luck if the draw, there's a possibility that new club "rangers " will be firmly put in their place after six defeats to Celtic this season.
The joy of six. See what I did there ?
St mirren took the lead against Celtic after John Sutton rose above the defence to head the ball over to a surprised Harry Davies who simply tucked the ball beyond Craig gordon, who pointed around a bit before someone explained to him that every now and again he will have to try and catch one.
Fortunately he took this on board , and there were no further goals against him. There were a couple of hairy moments, but nothing the hand of fortune couldn't help with when gordon's hands were elsewhere.
As for the home side, St Mirren surprised a few by hardly ever kicking them, and referee Steven MacLean surprised all of us by not really leting them.
He could well be Scotlands most improved referee this season, I called short of calling him the best, because there isn't one, but for all his family connections, thats a couple of good games he's had now.
Credit where credits due.
Credit,  too, must go to Gary Mackay Steven, who seems to be the new Efe ambrose when it comes to that section of the support who like to have a scapegoat. Mackay Steven, making his fifth start of the campaign, tackled, ran and was on the end of a few chances that didnlt quite fall for him. It didn't help he was out on the right, which isn't his best side, and therefore he maybe fell short as he couldn;t get the ball onto his favoured left foot, the one that can kick a ball, but he still kept battling, still kept running and showed a hell of a lot more in the first half than anyone else did.
With Patrick Roberts about to return to Manchester, and the constant possibility that Scott sinclair will miss his wife and kids, those claiming Mackay Steven isn't good enough need to be careful in what they wish for. He's got a good heart, a good coach and a tremendous work ethic.
He just needs time, and hey, guess what else ?
A bit of support.
It wasn't happening for him yesterday, though, and he was pulled off at half time, which probably didn't displease him, but who am I to question Brendans methods ?
With the addition of Patrick Roberts, and then Leigh Griffiths, the new front four all scored a goal to set Celtic up with a trip to Hampden and another game against "rangers " to help the plucky , cash strapped newcomers make it through the night.
So to speak.
After the game, and rightly do, manager Brendan Rodgers praised the Paisley underdogs who showed that they may be struggling just now, but they have plenty to take from what was one of the better performances by a team visiting Celtic Park this season.
"I have to give credit to St Mirren, I think they are the best team we have played domestically including Premiership teams.
"Jack has done an excellent job. They are very well coached and they made some signings in January which will have helped him. How they are bottom of the Championship I do not know.
"They are very well organised, they have a good idea of the game, they play with composure and they have speed and composure in their team.
"They are a very, very good side." 
Jack Ross , the St Mirren manager , came in for some praise as well.. rightly…
"We played Alloa here so I have an idea of his coaching abilities. He's a very good coach.
"There's a couple of moments in games that make me think of the level of coach. It's just an extra little detail that can define coaches and I seen that in his team today." 
The game can be best summed up in pictures, pictures of Neil McCann, the Sky tv football expert…
Half time, St mirren 1, Celtic 0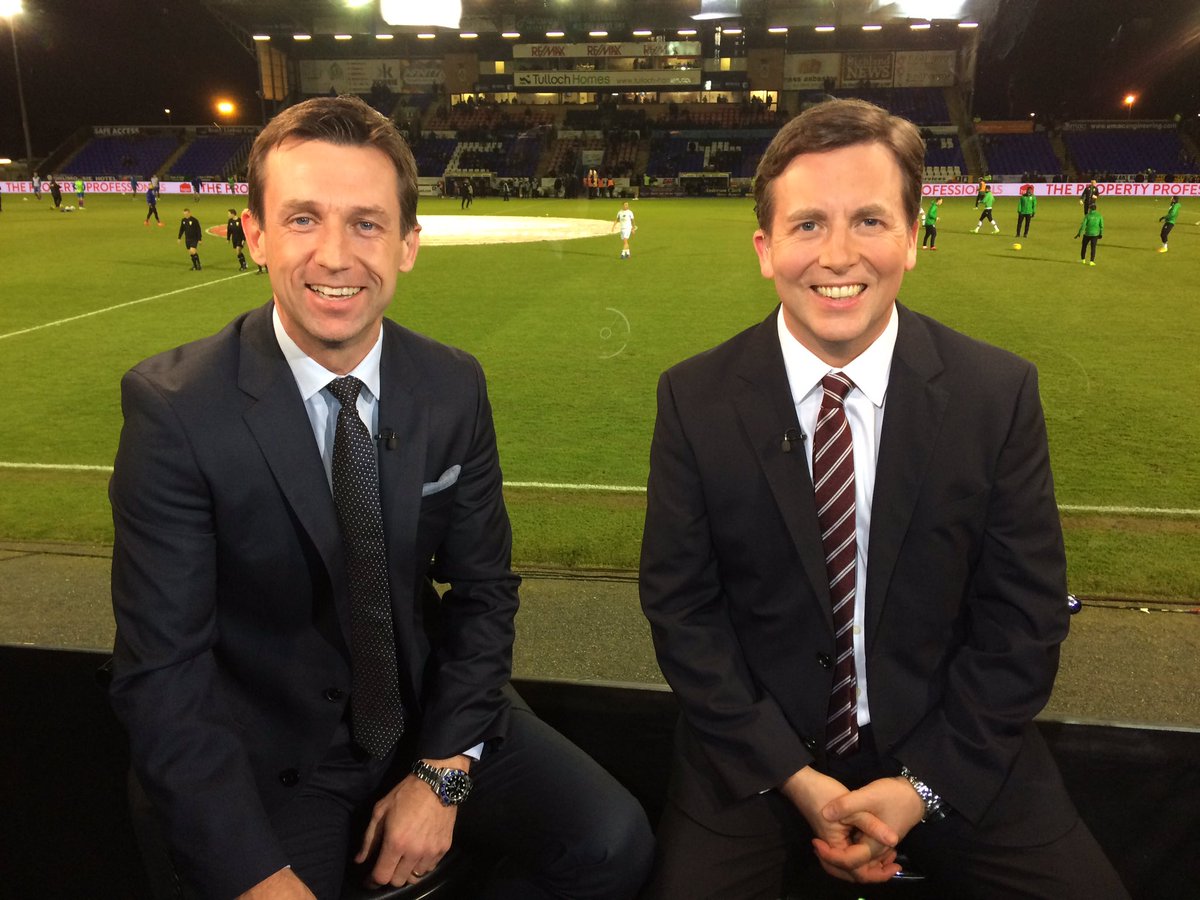 Full time, Celtic 4, St mirren 1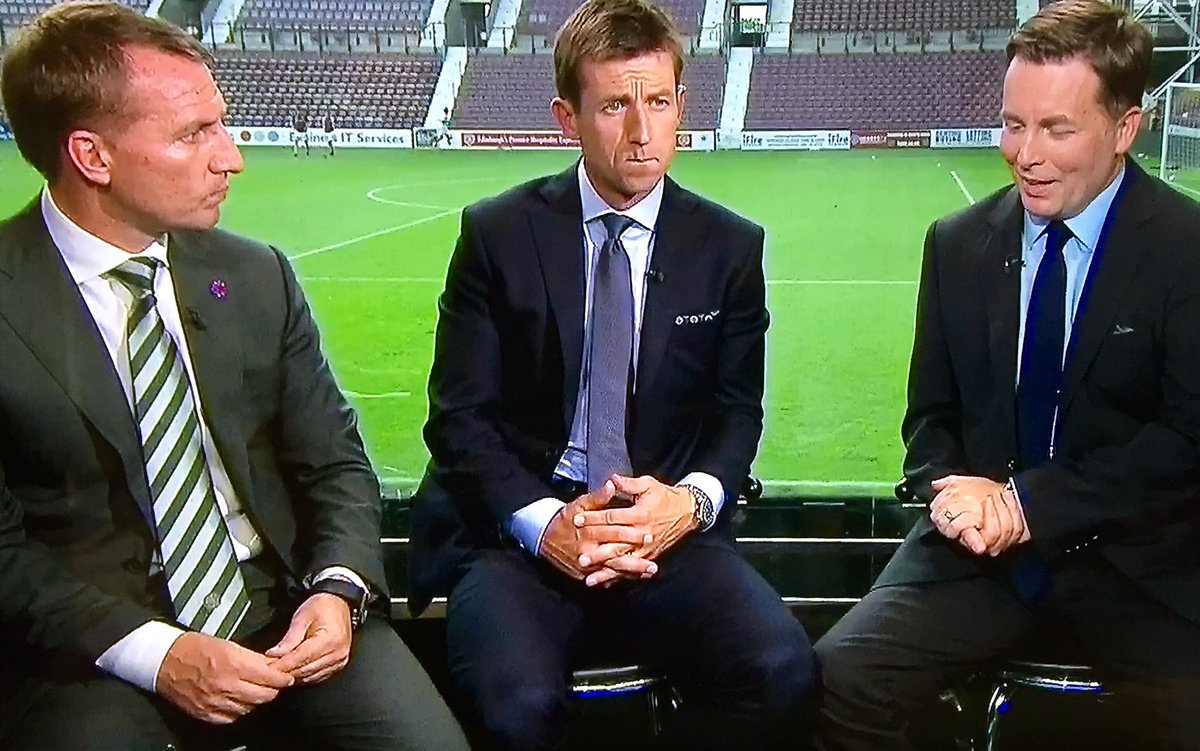 That reminds me. There was a cloud of smoke over Ibrox yesterday…
However, this is not how they traditionally announce a new leader over there, so there's still no sign of a new manager. There won't be one any time soon, now that three of his first set of games are against Celtic.
Certainly not before next weeks game, despite all the specualtion in the papers.
Rangers should do Pedro Caixinha a favour and tell him to start after
the Celtic game – Keith Jackson.
Which one ?
Pedro Caixinha, of course, is the guy who is curently working out in Qatar, and therefore some sort of new messianic coach.
Note his current employers will be seeking compensation, which probably rules him out of the running, despite the story that he will pay it himself, presumably as another soft loan to the Ibrox club.
If a new employer needs you to lend them money before you start, then perhaps he shoudl sit down and have a think about the move a little more deeply.
The fire above Ibrox, by the way, is actually at a scrapyard nearby, and as it blazed away yesterday, it was matched only by the ferocity of a South African chap who phoned a couple of buckfast ingesting teenagers to rant about how he didn't mean "that fucking scrapyard ".
Charlie Richmond, the former referee, has publicly slated John "Billy Boy " Beaton for his inexplicably piss poor performance in the "rangers " -Hamilton match.  Alright, maybe I should have said "entirely predictable " , instead of "inexplicable".
Richmond, in the Daily Record, said;
Every now and again a refereeing performance comes along that takes the breath away and defies logic as well as belief.
Step forward John Beaton. Dear oh dear John.
I praised the whistler to the hilt after his display in the League Cup final involving Celtic and Aberdeen back in October.
However Saturday's display at Ibrox saw John plummet as low as you can go as an official. 
Beaton did seem to have his own, unique interpretation of the rules, as we have seen.
However, not only has Richmond broken ranks here, there may be an agenda, and it may improve things. He also noted;
Finally I was speaking to a couple of referees during the week and some of the officials are not happy with the way that some are getting away with things and others aren't.
Observers are contacting the SFA with regards to certain officials and querying all sorts of incidents.
The incident of mistaken identity when Hearts player Malaury Martin was booked by Andrew Dallas after the Motherwell player had clipped his own teammates heels at Fir Park is a case in point.
Had that been a younger referee in charge of his first Premiership game then he would have been slated for not being good enough at his job.
I can tell you that there is a wee bit of unrest in the refereeing fraternity because some are getting away with things that others may not be.
We all know that, but now its public, and it also appears that some referees are a little pissed off with it. might be worth following this story.
Yesterday , we gave you this picture..
and we got this explanation…