Tributes continued to flow for Tommy Gemmell, the lion who fell asleep , and although it was a sad day, i'm fairly sure the memories put a smile on more than just my face.
Gemmell had been ill for some time, and his passing was not entirely unexpected. Maybe the timing of the McNeills announcement about Billy's dementia helped to allow tommy a quiet and dignified last few days.
What is important now is that we show the lions who remain how much we appreciate them, how much we value them and how much what they did means to all of us. Lets keep the memories and ad new ones. The stories are legendary, as are the players.
Celtic return to cup action this weekend, and host St. Mirren, a side who have been having a hard time of it in the First division, but with Hibernian adding Efe Ambrose to their side, the buddies managed to get a rare win in the week.
Ah, Efe Ambrose.
The big Nigerian seems to think he got a hard time from Celtic fans… ever since an own goal in that friendly against Barcelona. The first one, in Dublin , that is. Not the 7-0 game.
"Dublin was the turning point for me, but that's football,""I am a defender. I tried to stop it but I slipped and the ball bounced off my shin. It can happen to anyone in football.
"After that day I was sad about the reaction, but I was just trying to do my job and defend. I wasn't trying to kick the ball in the net, it's not normal. I was just trying to defend. That's my job…to defend.
"Sometimes you get it right, sometimes you get it wrong. But when it happens, that's when you need the people's support. I didn't get it that day. But that's life. When the team is doing well, nobody picks on anyone. When the team were doing badly, they started picking.
"Since Celtic have been winning, nobody has been playing bad, everyone has been good. But when they were not doing well, that's when the fans started to pick on players from the team. I've never regretted anything. I always tried my best. I always stood up and kept fighting."
No matter what else you say about him, he never did hide.
"Well, for me it's been difficult and at the same time it's been great," .
"I have used the opportunity to work on myself and I have learned more from the gaffer and his coaching staff. They have been great with me. The helped me a lot even if I wasn't playing
"I never missed a training session. I have always been in there working hard. Okay, I didn't get a chance (to play) but football is all about ups and downs. Sometimes it's you, sometimes it's someone else.
"I had to focus and work even harder. At the same time, it's the best time to work on things so, when I got the chance to play, everything would be right." 
Whatever you think of him as a player, and opinion is at best divided, he's a great guy, and someone is going to get a bargain when he moves on. hopefully he can put Celtic behind him and regain his confidence. It looks like it may be a Scottish club he goes to, especially as he's available for nothing and he wants to stay here..
"It is important to me because I have been here for a few years now and I know what it means to get it for me and my family,""For me, my family comes first. My daughter was born here, which I believe will help me get citizenship here.
"My wife is studying at University and trying to graduate. I just want to make Scotland my home for my family and that has been in the back of my mind. "Everything has been nice, terrific. I've never missed my home and I have always called Scotland my home. So for me to be part of Scotland and my children to be Scottish would be an amazing thing for me."
Because thats all he lacks, and some in the the support must hold their hands up and accept some of the blame for that.
Momadi Fofana, the agent for Moussa Dembele said a couple of weeks ago that;
"If he has to leave, that will happen at the right time, but it's not in Moussa's head or my head," 
"In January, there was speculation, but there will always be speculation if he does well. It's good, it means we are all doing well. The boy is doing well, Celtic is doing well and we as agents are doing the right things for everyone."
The word on the street is that the player and his agent feel that his current high profile means its the right time…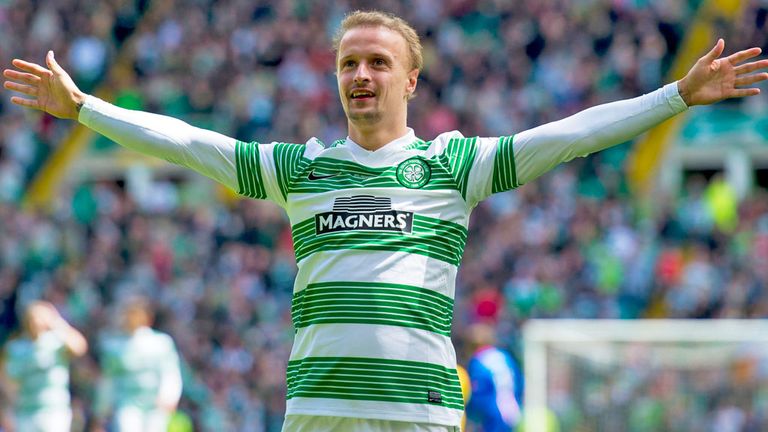 It would explain why the manager is still looking at other options and spending time bedsitting Leigh Griffiths…
It's kind of inevitable that Dembele will leave one day, hopefully later rather than sooner, as he really is a class act. during a recent Etims podcast i stated that he didn't have an outstanding attribute to his game, such as heading, free kicks, pace etc.. , and the reason for that is that he's actually outstanding in all of these categories.
It's just that none of them stand out over any of the others.
Scott Sinclair, the unsung hero of this season, goes even further..
 "Sergio Aguero and Carlos Tevez would be the most clinical strikers I've played with – and I could throw in Didier Drogba as well!
"I've been lucky to play and train with some good strikers but Moussa's got all the attributes. He's scoring goals and has that mentality to want to do better and better.
"It's great to see. He's similar to those I mentioned. He's learning and I'm sure he watches YouTube clips and he's trying to learn off the best. That's what any young striker does.
"As a striker, and the confidence he's got, he's scoring every week. He got back-to-back hat-tricks and for him his development is unbelievable. He's a massive player.
"I hope he can get more than 40 goals – the way he is going it's certainly possible. I'm sure he'll be looking to break that target as well and he's definitely going to play for France soon. 
"Everyone has got to look at how many goals he has scored and how well he is doing. He is a loud voice in the dressing room and is much more comfortable with all the boys."
And Dembele himself ?
 I just try to do my job as a striker and score goals."  
Inevitably , there have been comparisons with Henrik Larsson. Who is the better player ? Well, Demeble has about thirty years on the Swede, so he'd probably beat him for pace.
Larsson scored 53 goals in one memorable season, can't remember which, and that may be a target for the Frenchman.
He has 31 so far, and at least two games against "rangers ", so I suppose its possible.
Speaking of possible…don't forget this guy..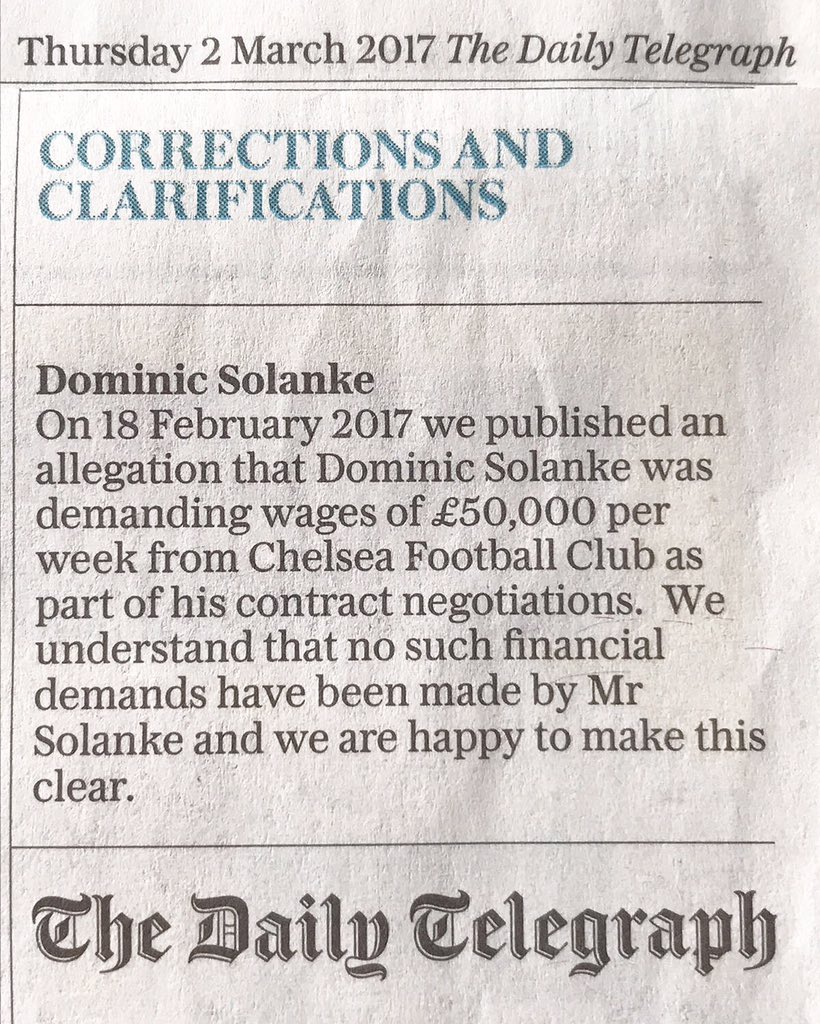 Of course, "rangers " may yet get in a new manager who can turn their season around, and several names have been touted before the gullibillies are told they prefer a "rangers " man and announce Alex McLeish on a pay as you go deal.
There may not be a DoF appointment, but the hordes can rest assured the DoB is safe for the moment.
Even if the club/comapny/basket of assets isn't…
Rangers will have to pay the legal bills of former chief executive Charles Green and billionaire businessman Mike Ashley after the club halted a legal action.
Lawyers for Rangers attended the Court of Session in Edinburgh because the club's current owners object to a 2012 deal which allowed Mr Ashley's Sports Direct to have the "naming rights" to Ibrox Stadium.
The club's legal team alleges former directors Charles Green, Imran Ahmad, Brian Stockbridge and Derek Llambias acted negligently during their time at the club.
Rangers believe the men did not act in the business' best interests when they negotiated commercial deals with Sports Direct.
The deals the club are objecting to include an October 2012 agreement in which the directors allowed Sports Direct to have the "naming rights" to Ibrox stadium.
Rangers believe the naming rights were given to Sports Direct at a price well below their true market value.
On Thursday, lawyers acting for Rangers went to Scotland's highest court in a bid to recover documents from Mr Green, Mr Ahmad, Mr Stockbridge, Mr Llambias, Sports Direct and Mr Ashley.
They believe the recovery of the documents would help their case against those involved in the deal.
During a two-hour hearing, lawyers acting for Rangers tried to amend the legal document which detailed what they wanted to recover.
The advocates representing Mr Green, Mr Ahmad, Mr Stockbridge, Mr Llambias, Sports Direct and Mr Ashley objected to the proposed changes.
They argued they needed time to consult their clients about the amended proposals. 
This prompted lawyers acting for Rangers to withdraw the proposed amendments and stop the bid to recover the documents.
Lawyers acting for the defenders in the case then asked the court for Rangers to pay their legal costs for the hearing as Thursday's proceedings were "unnecessary".
Judge Lord Brailsford agreed with the submissions made by the lawyers appearing for the five men and Sports Direct.
He added: "Today's hearing has been unnecessary and I award each of the defenders their expenses."
It is not known how much the Glasgow side will have to pay for Thursday's hearing. It is thought to be several thousands of pounds. 
Oops, that is what is commonly referred to as a kick in the haw maws.
As the club metaphorically leans forward, the boot to the chops can;t be far away.
March 31, in fact, we hear.
Just four weeks from now….
Well, they can't say we didn't warn them.
well, they will. aided and abetted by a pathetically compliant mainstream media
Which brings us to
Knob of the Week… 
This is Jason Cundy, of Talkshite radio, Murdochs voice of the airwaves which promotes the bloated and dismally unentertaining English Premier League, or whatever its called this week.
And here's why he's the latest Talkshite presenter to claim the crown.
He said;
 "I've looked on Twitter about how many people follow football clubs.
"Newcastle United have 1million followers, Celtic haven't got half of that.
"There are some Championship clubs and I reckon even some League One clubs that have a better Twitter following than Celtic. 
"I know it's not a science but it's a barometer.
"Put me and Andy (Goldstein) together and you've got half of Celtic.
"They wouldn't get anywhere near the top. You're not Barcelona.
"I just don't see it.
"I don't doubt they're supported well, but outside of Glasgow? Really?" 
Er, seems like it..
Celtic has developed a fanbase in a number of countries around the world, with over 160 supporters' clubs in over 20 countries around the world.[5] Research in 2003 by Capita Consulting in conjunction with the Cranfield Institute estimated the worldwide fan base as being around nine million.[4] This fanbase has extended to Japan since 2005, when Japanese international Shunsuke Nakamura joined the club,[6] although the Tokyo Celtic Supporters' Club had already been established in 2001.[7] In 2009, marketing agency Sports Revolution reported that there were an estimated seven million Celtic supporters in Japan alone.[8] There are Celtic supporters clubs in South Korea,[9] Sweden[10] Croatia, Germany, Denmark and Norway[11] while the club's profile in Kenya has been boosted by a team in Nairobi. Kibera Celtic, who were inspired by Celtic's charitable roots and use the profits from football to fund charitable initiatives in Kenya and throughout Africa.[12] After the signing of Emilio Izaguirre in 2010, Hector Zelaya, the general manager of Izaguirre's former club Motagua, said that Izaguirre had sparked "Celtic mania" in Honduras and that many people now supported them.[13]
In 2003 it was estimated that Celtic had a fanbase of one million in the United States and Canada.[4] In 2002, former Rangers F.C. director Hugh Adam claimed that Celtic were "the best-supported football club in North America" and that the club's "Irish connection" was a determinant factor in their popularity.[14] In 2004, The Sunday Times, when commentating on several European teams who were touring in the U.S at the time, stated that clubs such as Chelsea, Real Madrid and Manchester United attracted support in the United States only when touring the country. In contrast, Celtic were said to "have such a strong pre-existing relationship with a huge expatriate following here that their support will endure."[15] There are around 80 Celtic supporters clubs in North America,[4] and nearly half of all U.S states have a Celtic supporters club.[15]
Celtic have also developed supporters clubs in Australia and elsewhere in the Southern Hemisphere.[16]
Well done, Jason, a thoroughly deserved Etims
Knob of the Week 
Talkshite Radio.
For Fuckwits, By Fuckwits.
Caption pic from Wednesday…
Winner from Wednesday.. superbly surreal
Today…