Celtic Diary Monday February 27: Another win. And His Price Goes Up
There's a lot of hyperbole about Moussa Dembele right now, with every team who is any team in Europe reportedly after signing him up, for fees that grow quicker than the national debt, and to be honest, I hadn't really seen what the fuss was all about.
Until Saturday, when I was sitting about a dozen rows up behind him when he collected the ball, cut inside and curled on einto the corner.
Technique, balance, vision, finishing.
As usual, the author reserves the right to change his mind later on but that goal was worth the trip alone, and when Dembele left the field at around two miles an hour to be replaced by Leigh Griffiths, he deserved all the accolades he was getting .
Christian Gamboa, one of Brendans new bhoys, is impressed, if not a little prone to exaggeration…
"I'd give you £50m for him, but I don't have the money,"
"He is a good player. He can go wherever he wants. We enjoy having him here and hope we can enjoy having him for a long time.
"He can go to Real Madrid or wherever he wants. He is a top-class player. The age he is, just 20, means there is a lot that he still has to do.
"Just imagine what he's going to be like when he's 25 when he is a more mature player and he has more experience,"
"He is a strong player and he shows everyone that in training all the time. I wish the best for him. But we enjoy him just now.
The game itself was no different from any of the last two or three. James Forrest became the latest victim of a "firm " tackle , which resulted in him leaving the field early on.
Again, the referee chose not to send out a message to the Hamilton players, who spent the next hour and a half or so "competing " for the ball. Sometimes their players  also competed when the ball wasn't there, presumably so as to not feel left out.
That was the revelation for me, sitting in the stand as opposed to watching on telly. The amount of off the ball tugs and nips that went unnoticed. To be honest, though, it's time for either the Celtic players to start kicking back, as its better to be sent off and miss a couple of games, than to be carried off and miss quite a few.
I had expected Scott Brown to be a bit more vocal toward the referee as the assaults continued-granted a little more subtle some times- but he gave the impression of a little boy handing over his dinner money at school every day to whoever asked for it.
Disappointing to see a little bit of heart has gone from the team, and it needs to be put back quickly.
The result was what matters though, and it keeps the side undefeated, and brings the sixth title closer. We can't win it at home to "rangers ", but we can make it a memorable day by winning comfortably and pushing them clser to the edge, as it appears they are already in dire need of season book money.
A heavy defeat could see the bears walk away again, joining their children in the exodus from the club…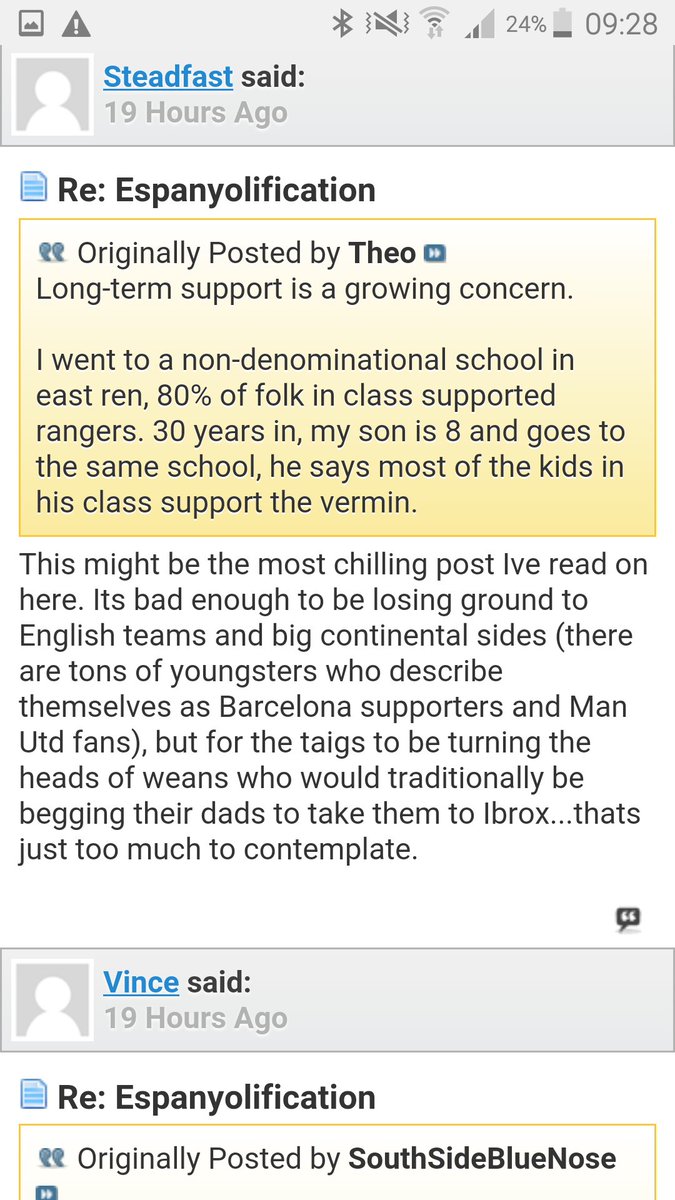 That must be heartbreaking for them, and its not uncommon..
Whilst they've stumbled on and provided a few quid for a few venture capitalists, unless the rumoured Ashley intervention takes place, then this time it could be the final farewell, and thats why Celtic should do their best to hasten their exit.
Aberdeen continued to consolidate second place with another win, this time by a single goal over ross county. Its their fifth straight win, and they finished the month as top scorers for the period.
If they hadn;t made such an inconsistent start, things could have been closer, but the nature of the teams below Celtic is that very inconsistency, as shown by a tired Hearts, who lost to Partcik, and St. Johnstone, who were beaten by a reborn Kilmarnock.
With the exception of Celtic, its a very competitive league. There's not much between most of the sides, and there promises to be a few good games between now and the end of the season, with the cup looking especially interesting.
Celtic face St Mirren next week, and although this shouldn't present much of a problem, it wouldn;t be the first time Celtic have slipped up at a late stage to lower league opposition.
Before that, there's a trip to Inverness in midweek, and again, the side will ned to be on their toes. The six goal drubbing in the cup will mean the highlanders will tighten up on everything, and having got away with a few dodgy tackles, it might be an idea for Celtic to have a paramedic and a helicopter on standby.
Or of course, we could just stand up for ourselves…
The Sunday Mail yesterday highlighted the plight of Billy McNeill, of whom no introduction is required.
Suffering from advanced dementia, his wife Liz opened her heart on how life is difficult for her, her family and the big man.
The realisation that he is can no longer communicate, and may not even remember his achievements hits hard, no more so than for those closest to him, and in your thoughts and prayers please remember them.
Many words will be written about the man they call Cesar, and many tears will be shed.
But also, many smiles will be raised, and hearts will be warmed at the memory of the man, chest puffed out, leading the team onto the pitch.
There are countless videos of the man available, talking about Celtic, what it means to him, and from them you can get an idea of what a true gentleman and legend is all about.
I hope that now and again, he gets to smile and remember who he was, and what he meant to a lot of people.
Out of 100 trophies Celtic have won, Billy McNeill had a hand in 31 of them…
His medal collection is outstanding..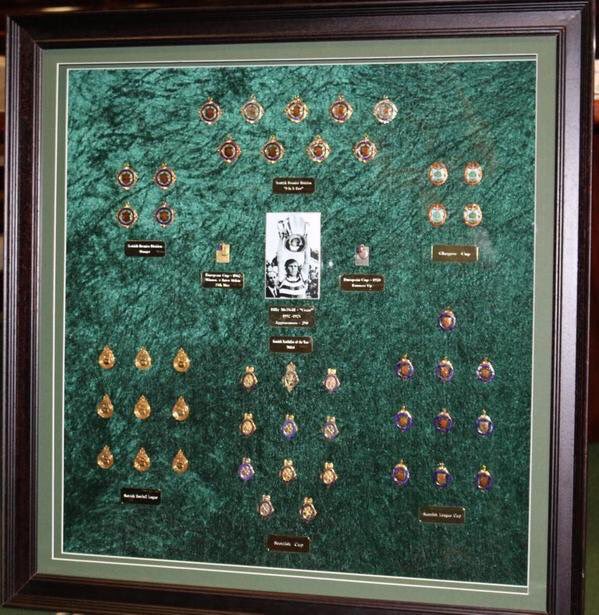 Most of all, anyone who has ever met him will agree, he is a great guy.
We wish him and his family all the best as they continue their struggle against this most unforgiving if all ailments..