Celtic Diary Monday February 13: No Treble At The Base
With the league more or less done, as its unlikely Celtic will lose nine more games than anyone else between now and May, and the club advancing to the quarter final stage of the Scottish cup, a number of supporters are already talking about that rarest of things, the treble.
According to James Forrest, however, the players hardly mention it at all. At least, not in front of him.
"So far we've won the League Cup and have done really well in the league but it still seems a long way away.
"Even though we are into the quarters we just need to take it from there and make sure we get into the semis.
"Someone is going to need to play at their best to beat us but we have had off days as well when we've had to grind out results. We can do it that way.
A Celtic off day is when the other team score, or have a couple of shots on goal.
"It's only one game a week for a few weeks now, so we need to make sure we are doing it in training and keep our levels up.
"The last couple of weeks, we've not had a midweek game as well, so we've had the training instead of having a game.
"You could maybe say it has refreshed us a bit but we just need to take every game as it comes and put 100 per cent into every one.
 "No one has spoken about the Treble. The gaffer just spoke about getting into the quarter-finals. It gives us something to look forward to." 
Whilst Rodgers may not be looking that far ahead, you can bet there's already been a couple of crisis meeting down at the lodge, or Referee HQ as its officially known.
Kevin Clancy, the suspiciously fenian sounding  referee from Saturday at least booked a few opponents who had been hell bent on imposing themselves on Celts, but he still missed a few assaults. With the likes of Rogic and Armstrong already sidelined due to enthusiastic opponents, one can only wonder how long it will be before the Dembeles and Sinclairs join them.
Dembele was limping at the end of Saturdays game, and Sinclair should have been, given the kickings he took, and its maybe time for the club, or the manager, to draw attention to the new tactics employed by Celtic's opponents.
And a wee bit of pressure on the referees wouldn't go amiss.
Rodgers may well intervene, as he is not shy of coming forward  to protect his players, but for the club to say something officially is a different matter. Perhaps a reminder of forty million quid or so disappearing when some hammer thrower puts Dembele out for a long time, and the Frenchman never quite fulfilling his promise should shock them into action.
In the old days, there was always an Auld, a Hay or an Aitken to even things up, and whilst this is admirable, as it shows team spirit, any similar retribution today would soon see Celtic reduced to ten men, or nine.
The time to speak up is now, or we may find the medical centre overworked as the season draws to a close…and those champions League qualifiers aren't so far away.
We're all cynical-or realistic-enough to know that the powers that be will not be pleased to see a Celtic treble, and so that should add extra spice to the games, and therefore extra pressure on referees and linesmen to do the right thing, but they must be made to do the real right thing, and not what their bosses consider it to be.
Paranoid ? Or just acutely aware ?
In the cup, Celtic will face St. Mirren at Celtic Park, surprising a few of us who expected to be visiting Tynecastle or Pittodrie. not all of us expected that trip, of course, the rest of us anticipated a vist to Ibrox to help keep the club afloat, but something must have gone wrong with the balls.
It didn't all go wrong, of course. "rangers " still got their home draw. Against Hamilton or Dunfermline.
It looks like they really do need the money. note the ultra modern heating system in place at the foot of the marble staircase….
Its all about awareness today, awareness of the forces of darkness that whilst in a period of semi hibernation, they'll still be doing their best to stay alive.
They're even gesturing re assurance to each other on the telly…
The two pillars is also used in Satanic communication, the most obvious one is the use of the Corna. This is the "horned hand". This symbols is very old indeed, contrary to what many believe,  it's meant for casting a spell to whom the fingers are pointed to. So by using the symbol, you are casting a spell unto someone.  below you can see that two fingers are pointed upwards, also symbolizing the two pillars of masonry. 
While that is such a striking coincidence, there is another very interesting symbol hidden inside the "Nazi greet". This signs also used in Roman and Greek times, was meant to say loosely translated: "those who make this sign are ready to die for the King". 
Dave King ? Is Miller throwing his magic hat into the ring for the vacancy at Ibrox ?
He wouldn't be the first orangeman to take that job, nor the first of that colour to spring a surprise and land any top job, to be honest.
A recent suggestion for a new award at Etims, highlighting the about turns in the press now that Warbsy has gone, comes from author Tom Campbell. Its certainly worth a mention, and certainly worth keeping an eye on some spectacualr revision in the SMSM, which only a short while ago had Warburton up their with Guardiola, Mourinho and Alex McLeish.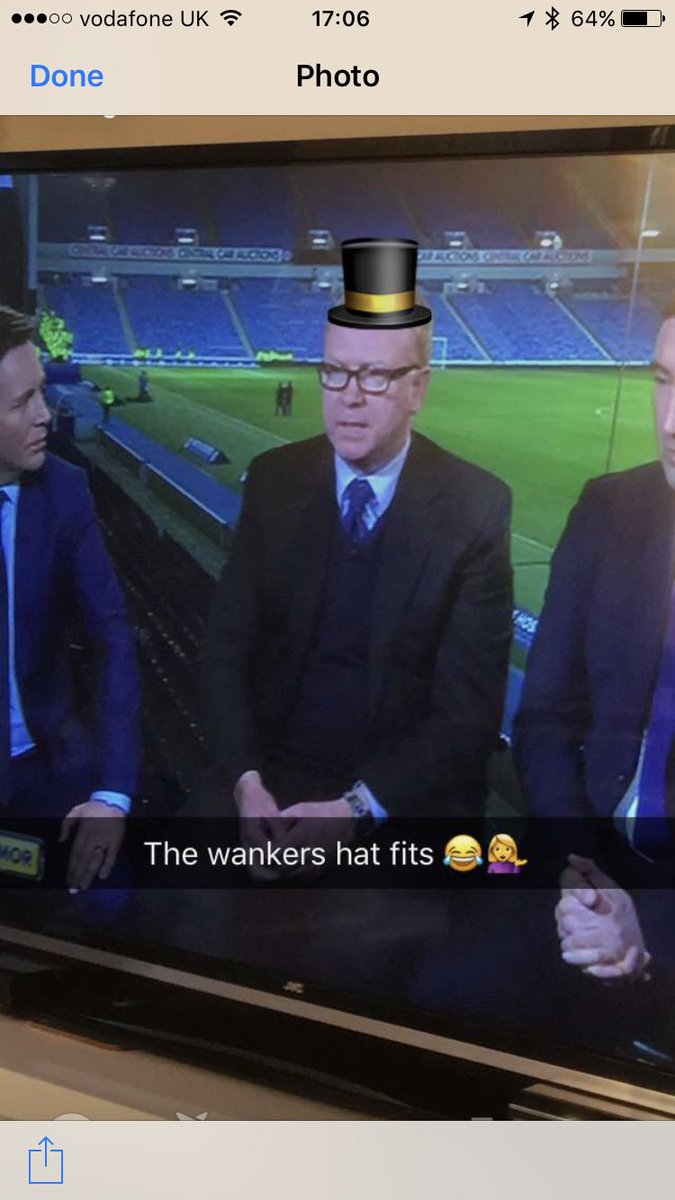 Not just the SMSM, either..
Which finally explains this…
Congratulations, by the way, to Graeme Murty, the first catholic manager of any club out of Ibrox, who recorded a win for the club in the cup against Morton yesterday.
He claimed to have been taking advice on the job, which presumably included not crossing himself when he took to the dugout.
One thing we have become aware of -or one person-is Dominic Salonke-Mitchell
Seen here wearing a top which tells us his favourite rebel tune, he's apparently the next big thing to come out of the Chelsea academy, and may well be on his way north to do a Dembele. On loan at first, but maybe with a view to a longer deal.
Or just a straightforward steal, like the Dembele move turned out to be, woth only a nominal development fee to be paid. His contract is up in June…and he's refusing to sign a new one.
All this nonsense….I'm away to settle down in front of the telly…..
Yesterdays picture…
By the way, anyone watching the BAFTAs and looking for a film to watch, LaLaLand is nothing to do with "rangers ".
Thats Doo LaLaLand  .
Todays picture…