Although the transfer window is firmly closed and the curtain pulled across it, Celtic are in the hunt for another addition to the team that could well prove to be the most significant of all.
If he signs up, that is.
Lee Congerton worked as chief scout at Chelsea, and was also involved in the coaching side. He has been credited with finding and bringing through a few noted talents- Ryan Bertrand; Daniel Sturridge; Gael Kakuta; Jeffrey Bruma; Scott Sinclair and Fabio Borini. to name but a few. 
He worked alongside Brendan rodgers at this point, and remained at Chelsea until the club dismissed him when they got rid of Andre Villa Boas.
Then he joined up with former Chelsea sporting director Frank Arnesen at Hamburg, working with head coach Thorsten Fink
West Brom tried to lure him away in 2012, but Fink wouldn't let him go, although in 2014 he was given the sporting director job at Sunderland.
Sounds good ?
This time, if this excerpt, from "Roker Report " is anything to go by, it will certainly be a case of "in Brendan e trust "..
Congerton never seemed to launch himself at the paying public of Sunderland. There was no ballyhoo, no presentation of his big idea. But he did do a couple of interviews with the BBC though. In one shot he can be seen deep in concentration, scrutinising some 'stats' on a computer. They look like the sort of 'stats' you and I just couldn't understand. It looks like some vast database of immense complexity, beyond the grasp of us uneducated luddites.
In fact it was Scout 7, or something similar anyway – an off the shelf database resembling Championship Manager but with real, 'scouted' data. At Hamburg, Congerton boasted that Steve Houston (still in Sunderland's employ remember) had built his own version but it was never quite apparent what this bespoke thing achieved. Every club has a database like this these days. It costs quite a bit to subscribe to such a system – tens of thousands of pounds per season, but you can check out thousands of players, and even watch Youtube style videos of them. Great eh? Isn't technology amazing?
It all sounds very complex and Information Technology, without doubt, represents the present and the future when it comes to player scouting, recruitment and coaching. But, what Congerton seemed to do, was what most IT-type bods end up doing. They shroud their mysterious land of data in techno-babble and convince outsiders of its elegant brilliance with a disclaimer that 'you' couldn't possibly understand its complexities. But, more than that, Congerton turned himself into a 'Sporting Director' on the back of it.
As anyone who works with data knows, it is how you use it that counts; the decision making is where the skill lies. Sunderland lurched from crisis to crisis and may as well have stuck a pin in the computer screen, such was the apparent inability to recruit a half decent player.
Then there's the tales of Congerton addressing forums of supporters and when asked if he thought Sunderland would be able to push on into mid-table in the upcoming season, he scoffed and said we were nowhere near. Not really Director-style liaison with the public was it?
See, Lee has pulled that card before. It wasn't his fault it went wrong at Hamburg, they pulled the transfer budget on him. And, guaranteed – when he is freed from the gagging effects of his current Sunderland contract, he will come out with the same again; blissfully ignorant of the fact that a super-scout in a super-scouting system would be able to cut his cloth and achieve results beyond expectations regardless of the budget available.
Lee Congerton, Sporting Director – fraud or flawed? I'll have to go with the latter, for now, until there is sufficient concrete evidence to pass a judgement of the former. 
Anyone in charge of recruitment will need a large slice of luck to succeed, thats undeniable. If he wants to use computer databases, thats fine.
But until Celtic have someone out there on freezing cold nights properly watching how a player performs on the field, in good games and bad, it doesn't matter what database is used.
On the other hand, he did find Scott Sinclair….
Scott Brown , having retired from international football, is not actually going to retire. Manager Gordon Strachan wants him in the team against Slovenia , largely so supporters will be familiar with at least one player he's picked, but also because there is still a slim chance Scotland could qualify.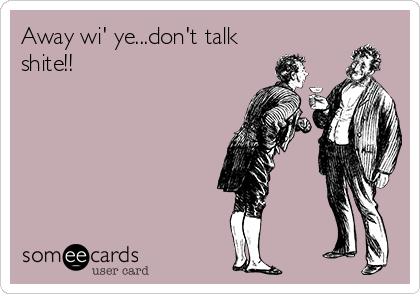 "I spoke to him  in the last 10 days,I see no reason why Scott won't be in the next squad. No-one has come to me and said I won't be in the next squad."
However, some have argued that Brown's recent elevation to a sort of cross between Roy Keane and Michel Platini is down to him not playing for Scotland anymore, instead choosing to play alongside others who have played at a more than decent club level.
If Rodgers and Brown agree that this new improved player can handle the demands and disappointments of international football, than perhaps it won;t do any harm.
Though surely he would have enough influence to ask if Stuart Armstrong, Leigh Grifftihs, James Forrest, Keiran Tierney and Craig Gordon could join him in the team.
Might have a chance of qualifying then.
Speaking if international football, there was another wee windfall for Celtic yesterday as UEFA announced the distribution of a slush fund to reward clubs who had provided players for their countries during the last European championship.
Celtic pocketed just under £400,000, similar to Aberdeen. Other clubs , such as Hamilton £171,243, Inverness £113,575 also recived a boost, but the biggest winners , relatively speaking, were Kilmarnock, who got just over £290,000.
Cash strapped newcomers "rangers" also got a much welcome shot in the arm as well, with an impressive £7,184 for allowing Lewis MacLoed to be picked for a squad, shortly before the noble midfielder sacrificed a promising career by moving south to Brentford.
There was more good news for the south side club as manager Mark Warburton came out with guns blazing during an interview-a surprisingly good interview-with Chris Jack of the club fanzine "Evening Times ", which incidentally will be re-titled "Hard times ", as a tribute to the new club.
Warburton will be pleased to know that his responses, which will be analysed in depth in a moment, have earned him this weeks Etims
Knob of the Week 
which no doubt he feels is an accolade you can never tire of winning.
That's the only reason I can put down his remarkable record to.
Jack, often criticised in the Diary, provides quite possibly the only article which contans direct and uncomfortable questions to the magic hatted manager, and as we are never slow to criticise, we must praise the man for this one.
Although there does seem to be a kind of PR exercise going on, in that Warburton is being given a chance to give his side of the story, a story that would have been a lot shorter, a lot more acurrate and won him more credibility had he just come out and said
"Fuck it, I'm shite at this. "
In light of this, i've added a few bits to Warburtons answers, for clarification purposes, as the stunning level of ferocity in the questions might make you miss a few things.
Italics for the article, the rest is mine…
On reflection Mark, how do you account for the performance on Wednesday night?
MW: "We conceded bad goals. We conceded in the third minute and we conceded four minutes into the second half. I didn't think we started very well. Obviously there was the goal but for half an hour we didn't play very well, didn't get the ball moving or the passing going, then we started to do that.
"In the 34th minutes we get the corner and scorer. Emerson (Hyndman) had another good attempt pushed over by the keeper so we finished the half strongly. We could have gone in 2-1 up. 
But you didn't.
"We regrouped and thinking we're in good shape here. I was confident we had quietened the crowd and then we concede an awful schoolboy goal. We win and lose together but to concede a goal of that nature that early in the second which reignites the crowd, gets their tails up, was very poor. What we have to do is recognised that can't happen in terms of our concentration and how we response to negative incidents. 
"Last Saturday (at Motherwell) we had a man sent off and for five or six minutes we were lacking in composure; then we were very good." 
A plea here to talk about when things were good ?
The criticism of how you concede goals has been an ongoing thing for a while, so does that suggest you aren't learning from these mistakes?
MW: "Every team conceded goals. They will say 'aerially' or… you concede goals. Every team I know concedes goals.
In depth knowledge of the game showing…
But the fact of the matter is that last night there was a soft free-kick,
Ah, the referee…maybe he gave the extended contracts to the wrong ones..
I didn't think it was a free-kick but it is two minutes into a game, we switched off and had three defenders and they put it in our goal. We need to clear our lines; we've got to clear our lines.
"The second goal shouldn't happen. We should take care of the football. We are in a great position to break on the left hand side, we had four mean breaking on an overload, and that's what we wanted. We give away a really soft goal.
"Third goal, again, it's a soft free-kick. Don't switch off. Stand on the ball, get into shape. The players and staff know. We just need to be better." 
Sometimes , it appears, the players are shocked when a referee gives a decision against them, and they clearly don't know how to deal with it.
You do seem to be a team that makes it hard for yourselves an awful lot. 
MW: "Don't forget we are second in the table." 
But…
MW: "No buts. I'm not being rude. We're second in the table so no buts. Yes, of course we can get better. That's how a team learns, moves forward, gels and grows. But we are still second in the table. There is an awful lot of negativity. 
He's got a point. and he shouldn;t be so negative towards the referees who have helped put them there.
"Last night was a poor result, unacceptable by Rangers' standards in terms of display and the result itself. But we are still doing okay in the last eight games. We haven't been too bad."
Shouldn't you be second in the table?
MW: "Why should we?" 
Because We Are The People ?
Because you have the second biggest budget in the country.
MW: "Is that how it works. In that case, why weren't Derby promoted from the Championship? Why did Leicester win the Premier League? Answer my question. If it works for that logic, why did Leicester win the Premier League?" 
It sort of worked when they climbed through the lower leagues…
Okay, let's put it this way. There have been times when you've said Celtic have a far bigger budget than us so they should be winning the league. 
MW: "Celtic have been in the Champions League for how many last years. Five years? Where have Rangers been in that five-year period?
I'm serious. Where did Leicester come in terms of budget, yet they won the Premier League against teams with far more.
"Brentford got into the play-offs and has the third smallest budget in the Championship. Budget doesn't always guarantee you success. Far from it. I spoke about Celtic in terms of European experience, a squad full of international players. When we played them at Parkhead I'm watching internationals come off the bench. 
Should really have been watching the game, taking notes, coming up with ideas etc…
"Again, they have built the squad in European football and Champions League, and we've got to get there. I have never been derogatory about them. I've said we've got to get there. We have to build and get to that point.
"We haven't a squad of international players, not at the moment. We haven't got a squad of international wages, not at the moment. But we have to get to it. 
Perhaps there's a door at the back of his wardrobe he could go through….
"The disparity, well a lot of players are not on the numbers I hear or mentioned in the media. They are so wide of the mark – I would never divulge it – it's quite scary. So budget doesn't always guarantee you.
"Should we be in second? We got promoted. It's disrespectful to Aberdeen and Hearts who have been in Europe for the last few years, and have squads that are battle-hardened from those type of games when team comes together. We had eleven new players come in. I hear your question but I hope I answered you."
Do you not feel, though, that you should be further ahead of Aberdeen?
MW: "Why?"
With the squad and budget that you have got. If you accept that Celtic should be so many points ahead because of their budget, should the same not apply to the gap between yourselves and Aberdeen?
MW: "I'm saying budget, Champions League and international experience. Aberdeen have a smaller budget but they have a squad that's been together longer. They are battle-hardened in Europe. 
"We have got to get there. We want to get in to Europe, that's the target this year. 
Hasn;t anyone told him about the Financial Fair Play rules ? Oh, wait, they don;t do financial Fair Play at Ibrox…
Then we get the squad together to go to the next level. We have to build. We have to catch Celtic. That's what we have to do, catch Celtic and get ahead of our rivals." 
After taking great pains to explain why he can't, he then goes on to say thats his plan.
But after 22 games you are the same distance (25 points) off Celtic are you are at the bottom of the table.
MW: "And? I'm reading in the paper Celtic are on a record-breaking run."
They have done…
MW: "So, take away their record run and they win four games less, how many points are they ahead? 13. If we won one of those games, now it is ten. They are on a record run, all credit to them. They are breaking a record going back how many years?" 
Ah. So if Celtic weren't winning games, they wouldn't be so far ahead. The bastards.
You can't fault his analysis of the situation.
Even if you were to discount Celtic, do you not feel that Rangers should be further ahead?
MW: "Our job is to finish second, it doesn't matter by how many points. There's been no mention of that before." 
Next month he'll want third, then fourth, and then a top six place.
Do you not feel there is a difference between finishing second by a point and finishing second by ten points? Do you just see finishing second as the only thing that must be achieved? 
"We have got to get there. We want to get in to Europe, that's the target this year. Then we get the squad together to go to the next level. We have to build. We have to catch Celtic. That's what we have to do, catch Celtic and get ahead of our rivals." 
He stresses the importance of Europe, yet must be aware it cannot happen unless millions pf pounds suddenly appear in the accounts. At the same rate its disappeared from them, to be honest.
MW: "Our target as a squad of players is to get the club back in to Europe after five or six seasons away. You don't go in to a different level in the Europa League if it's one point or 10 points. I don't believe the prize money is any different regardless of points." 
Prize money ? you'd have to progress to get any of that.
You know how it works though, Mark. The size of the gap, Rangers fans look at that and are daunted by that. That doesn't put you off at all?
MW: "My focus is on Rangers, and getting us in to Europe this year. If we finish second and get in to Europe the year after being promoted, I'd defy anyone who said that was a bad season. The negativity is up here. I get a lot of people down south…
"Look," says Warbsy, can;t we all just be a bit more positive and ignore the bad bits ? The sun is shining, spring is around the corner and we've still got Barrie Mackay…"
It is not negativity, it is reality. People who have lived in Scotland all their lives, that is how it is, regardless. At what point does second place become the target?
MW: "I'll ask a question. When what the previous time Rangers had been down to the bottom division? It's unprecedented. The club is coming back. Let's be clear. Senior supporters have come up to me and said, 'the club's never been like this before'. 
"It's unprecedented position. We have to recognise it. We can't say it's unprecedented and then compare it to previous events. The club is coming back from a very, very low ebb, a very, very tough time. To come back and get promotion was last year's target and we achieved it.
"What I'd like you guys to say is, 'there is a big gap alright, but finishing second and getting in to Europe is not a bad achievement'. 
He should really have said "wouldn;t be a bad achievement. " There's that arrogance where he thinks the job is already done. which, of course, it won't be.
But you didn't start from scratch last summer. You were good enough to beat Celtic so you had reached a level and then had a good summer of spending to enhance the team.
MW: "You're reading too much into the Celtic game, maybe." 
fuck off. you started it.
Possibly, but it showed that you could beat them.
MW: "I have to be very careful because I'm very respectful of other managers, but I would imagine that (Celtic) squad of players is in a different place to where they were when they played us that day.
"Please don't say I am criticising anyone because I'm not. But I would say that squad of players is full of international players. Should we have won that day or had that result? I  don't know." 
you'd have thought he would have studied the game, and even perhaps tried to replicate the performance, or at least tried to instill some confdence in his players by using it as an example…
What the supporters would like to know more than anything else is when are you going to get the club back to where it should be, or even close to where it should be?
MW: "We have to build. Where should we be? Challenging Celtic and challenging for the league – that's where we need to be. And right now we have a situation where the financial income they have from the Champions League makes it a vicious circle. There's £30-odd million coming in.
"How do we close that gap? 
The gap that only last week he was closing ? Has he forgotten how already ?
We have to find a way. But is it easy? Absolutely not. All we can do is be as transparent as possible as a club to you guys and say, 'right now there is £30m more of income coming in over there.' 
Thought it wasn't about the budgets ?
"We are not in the Champions League next year – they are. So the gap could widen again. 
Fuck me. It's only just closed.
But we have to find a way. Time and giving young players a chance to develop is one way.
"But we are just being realistic. I understand history – I get all that – but this is literally an unprecedented situation." 
Of course he understands history. There's only a few years of it.
For the reasons that you have outlined, is scrutiny of you unfair?
MW: "No, I'm not saying that – I am manager of Rangers. You guys are doing your job. The manager of Rangers, I expect, should be under scrutiny. The size of club this is? I can't sit here and say, 'magnificent club, I'm not under scrutiny." 
That part is why i think its PR. The Fat controller would have called a halt by now otherwise.
Do you feel under pressure, though?
MW: "Not at all. We are second in the table. I am very wary of what I say to your guys because I don't want a wrong headline. I understand that last night was unacceptable.
"Do we want to be 25 points behind Celtic? No, but our focus right now is Rangers and getting second in the table. That's what we have to do. Get back into Europe and it's another box ticked. Qualify for the Europa League if we can. Another box ticked. 
all about what he wants to do, and you can;t blame him for taking that line, as the gullibillies will think they've already done it.
"We are not going to close that gap quickly. We're not. But if we are more transparent with our fans, telling them what we are thinking and what the club are trying to do. 
That would be a first. Wonder if he'll mention that all his signings appear to be from one agency, where his daughter works.
"We can't buy a £20million striker.
None on her books ?
I would love to, but the club can't be reckless in our spending. We have to be on solid financial ground. As boring as that may sound it's what the club has to do."
You make it sound as if it's impossible to close the gap on Celtic? They keep making money.
MW: "We have to find a way, simple as that." 
Would it be unacceptable to finish third this season?
MW: "Unacceptable? We want to finish second." 
you can hear him stamping his feet…
Of course you do, but if you were to finish third…
MW: "We wouldn't be happy if that happened and I'll answer that later in the season. But right now we want to finish as high as we possibly can. We respect the challenge of clubs like Hearts and Aberdeen and St Johnstone, absolutely. But our focus is Rangers."
After a game like that, there are always questions about the players. Are the players mentally strong enough to play for Rangers?
MW: "Absolutely. Last time after losing to Hearts they won four out of four and got second in the table. They are more than strong enough. There is no one more disappointed that the players by what happened last night." 
Oh, he should read through the supporters remarks on social media. One or two of them are a little miffed as well.
It rarely happens that a Rangers team gets turned over like that 4-1 at Tynecastle. A lot 
of people are questioning the mentality of the players. That is unfair then?
MW: "It's just wrong, simple as that. It's wrong to do so. They have proved themselves time and time again. All credit to the players, they have responded and done all they have to do." 
Er, when ? They haven't played since.
Is the away form a concern?
MW: "No. We were beaten last night and lost at Celtic Park and Aberdeen – we should have won in Aberdeen. We won at Inverness, Dundee, Partick, Motherwell. It's three points whether you beat the bottom team or the top team, simple as that." 
Just a bit trickier to get them from the top teams, eh, Mark ?
If you go back to last season and the Hibs games and Falkirk games, your record away from home against teams round about you in the table isn't great. That must be a concern?
MW: "But we did win the points by eleven points last year, didn't we? Just checking."  
Oh for those glorious days….
Right, I'm done with that.
Tonight i'm going to sleep under the vast concrete arena that is the home of Stoke City FC. along with some other intrepid souls from the Lennon CSC we are trying to raise awareness and money for the Lou Macari Homeless shelter.
you can help by going here
and giving away all your money.
you could even sell some furniture or something.
Thanks.
You can follow the evenings events on twitter @richiestoke, as I try to see how many phots I can take of the girls from Hollyoaks without being caught.
Yesterday we had this picture..
and this reply, which is apt considering the extract above..