Celtic's win over an enthusiastic Ross county last night puts the hoops on 55 points, which with one game to go before the break is a fantastic achievement.
If only there was some sort of hashtag or display we could think of to show the players on Saturday how much we appreciate it.

Bugger. Its already been done.
Goals from Erik Svaitchenko, who seemed rather pleased with his daisy cutter, as the sunday Post would have described it,
Erik Sviatchenko Retweeted Read Celtic
and the ever improving Stuart Armstrong overcame a stuffy and physical highland side , and whilst it could have been more, we'd all have settled for the points before the game.
Second placed "rangers " earned a plucky point with a draw at St. Johnstone, and with results from Tuesday taken into account, the Premier table now looks like this..
Updated 28/12/2016 at 21:44
 Celtics next game is at Ibrox against "rangers ", and a win in that game would mean the hoops are a slender nineteen points and a game in hand in front of their newest rivals.
We'll just have to hope for the best in the second half of the season, I suppose.
There was consolation for the newest club in the League however, when the Evening times led with this story;
Rangers have bragging rights over Old Firm rivals Celtic
on League Cup trophy wins.
Which should cheer a few of them up as the Ibrox fanzine tries to make them and itself feel a little better about how the world is rotating, but the paper, as ever, is way off the mark.
Lets compare and contrast the relative histories of the two clubs ahead of Saturdays game;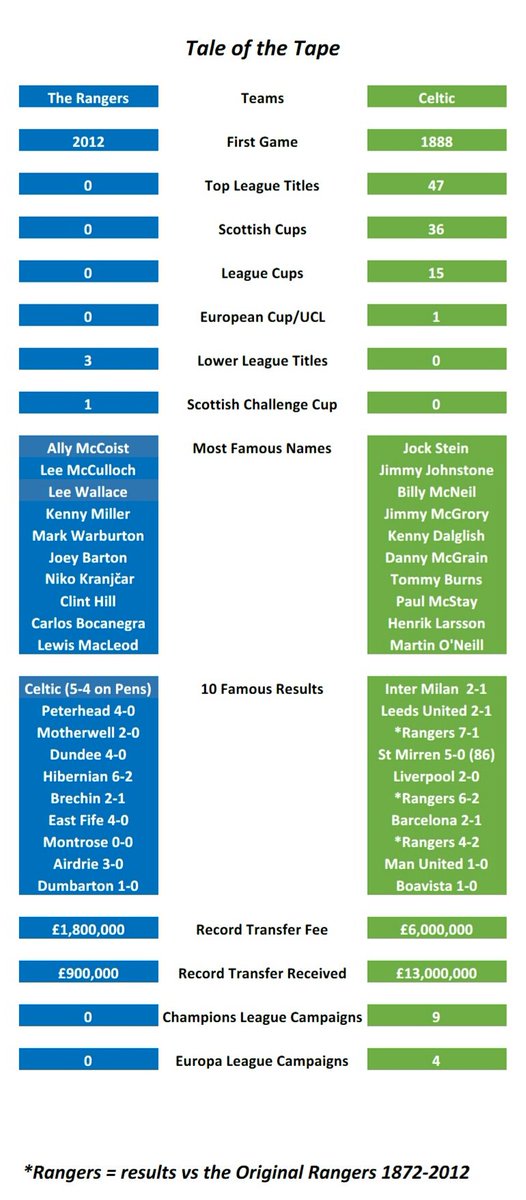 As you can see, the "rangers " haven't actually won any of the major trophies in Scotland, a fact which the Times seems to have overlooked. And no doubt they will be joined by the other mainstream outlets as the build up to the clash between first and second at the weekend.
Though even they must secretly be dreading it.
There are a number of things to watch out for ahead of the game.
With the transfer window about to throw itself open, we can expect at least one story on Saturday where sources claim a key player is unsettled. Leigh Griffiths is the most likely, followed closely by Moussa Dembele, as they are the two that are most feared by the Ibrox defence, though I wouldn't rule out Swansea making a big money offer for their old boss, probably around Friday teatime, after the hacks have had a few drinks and put their heads together.
Or will the story be that the game is cancelled ?
With anyone who knows anything about football, which rules out the Scottish sports media, expecting a rout at Ibrox, then perhaps the issue of safety will come to the fore…maybe the ground has suffered damage from the elements which mean that the game has to be called off…thus meaning that the Ibrox support, whose cash is badly needed to sustain the club during the break, won't be too downhearted and will remain interested until the league and cup start at the end of the month.
But as the club need the cash badly, then its unlikely the game will be cancelled. Abandoned, maybe, at 2-0 to Celtic, but not cancelled.
Then they can charge us another £50 for the replay, citing operating costs as the reason…
More likely than any of these scenarios, Celtic will face an understrength "rangers " who will announce they want to go one better than last year and win the Scottish Cup, as its their only chance of winning anything this year unless the unlikely happens and they get an away game against decent opposition.
Yeah, I know. That's not going to happen.
But the injuries are piling up. Lee Wallace has a hamstring injury, and manager Mark Warburton indicated that he won;t play him if its too much of a risk…
'I wouldn't risk him. I wouldn't risk anyone. The health and welfare of the players is always paramount. Someone asked me if I could risk him because we have a three-week break after Saturday, but absolutely not.
'Clint Hill also come off but that was an impact injury, more of a dead leg type. He is a quick healer, so touch wood we can get him ready.
As you can see, the excuses are piling up as quickly as the injuries, and Celtic boss Brendan Rodgers must be able to smell the fear. He was as ruthless as his players when he indulged in a spot of mind games, quite an achievement when you consider those hailing from south of the river are particularly difficult to engage in mind games due to having a bloody great big space where their minds should be.
He told the media after last nights game;
 "There is huge pressure on them to get the result at home.
"For us, we have played in big games under pressure and dealt well with it. 
"It finishes off a remarkable first half of the season for us and we aim to go there and win.
"We have had a fantastic start to the season and, irrespective of the result, we will be happy with our work.
"But we are greedy. We want to win every game." 
 "The players amaze me in their mentality and are very much worthy of being 16 points clear at the top. It was an excellent result." 
"Am I worried about "rangers " ? Are you fucking serious ? I could pick eleven of you to play them and you'd still beat them. alright, maybe not that fat bloke at the back who used to be in Thomas the Tank engine, but honestly, that team are shite. If we don't get double figures I'll show my arse in Woolworths window. "
Alright, I made the last bit up. Even Brendan knows that both the original Ibrox club and the high street favourite no longer exist.
The BBC aren't so sure, though, as the similarities between Darlington, now defunct, and Rangers , now defunct, seem to have eluded their reporters,
In greater detail…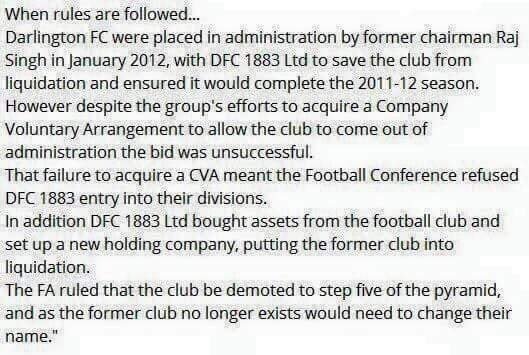 as they insist that the Rangers we face on Saturday are the same as this one, which er, also went into dissolution..
Case update:
RFC 2012 PLC (FORMERLY THE RANGERS FOOTBALL CLUB PLC) – IN LIQUIDATION
16 December 2016
RFC 2012 PLC (formerly The Rangers Football Club PLC) was placed into Liquidation on 31 October 2012.  Malcolm Cohen and James Stephen of BDO LLP were appointed Joint Liquidators.
The Joint Liquidators' statutory reports to all known creditors will be published on this site within six weeks of each six-month anniversary of the date of Liquidation.
The documents are to be used for information purposes only.  They must not be reproduced, quoted or distributed without the prior permission of the Joint Liquidators.
– See more at: https://www.bdo.co.uk/en-gb/rfc-2012-plc#sthash.Qoc8Uw0P.dpuf  
As I've said before, they can call themselves what they want, and they can believe whatever they want to believe. Its their money.
The problem, of course, is that the establishment are desoerate for them to survive, in whatever form, and will do all they can to bloody Celtic's nose, as a full knockout is beyond them at this stage.
Thats why Steven MacLean will referee the game at Ibrox, and thats why he will be their best player on the day.
Here he is shaking hands..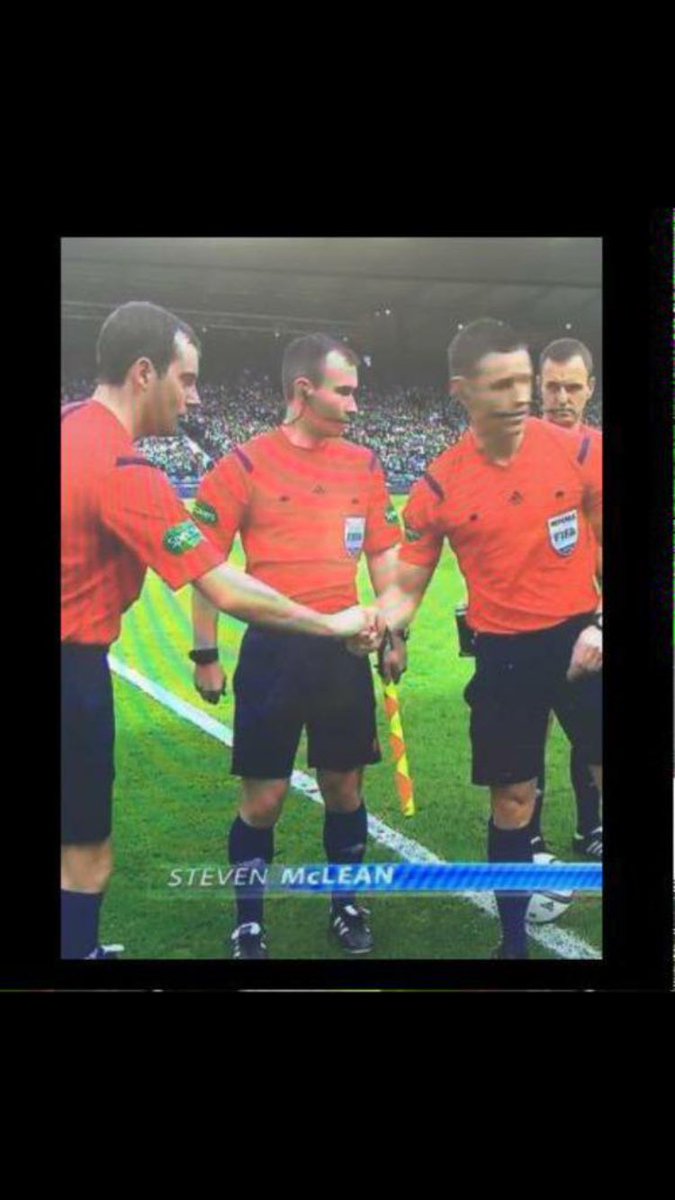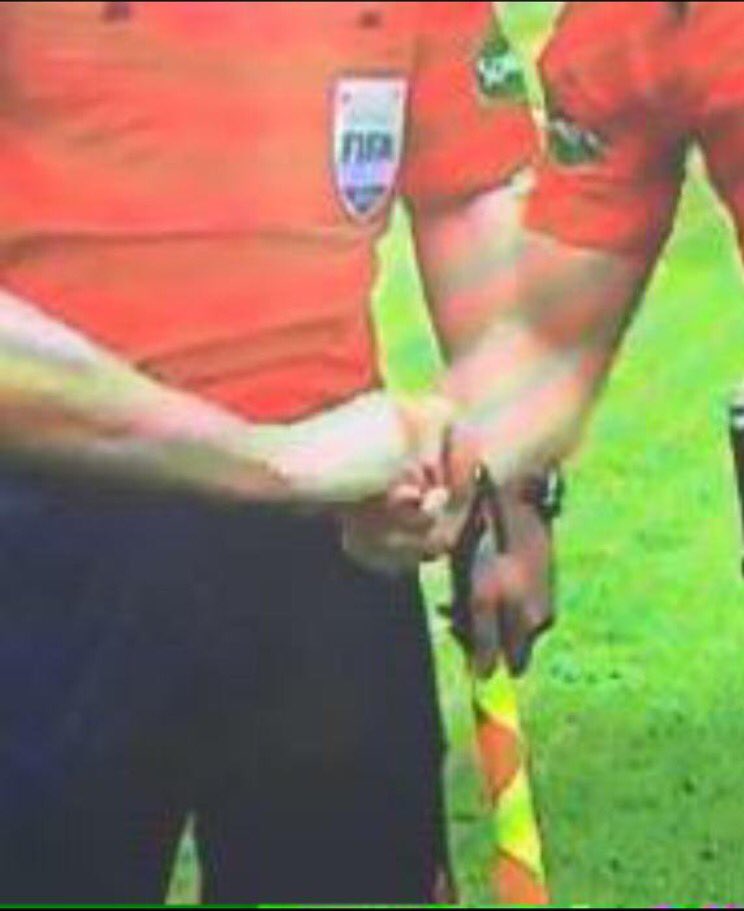 If only he had paid as much attention to peopes hands as we are…
McLean is a regular at Ibrox on his days off, indeed his brother used to play for them. It may be that the club should officially announce that they are , perhaps , "puzzled as to why a known supporter is officiating one of his teams matches, and hope that it doesn't affect his decsion making ".
That way, the spotlight will be on him as the game is shown worldwide. There will be plenty of evidence to help decide which were honest mistakes and which were cheating.
He's refereed two games involving "rangers " this season, the opener against Motherwell, a 2-0 win, nad the win over Aberdeen earlier this month, where nine players were booked and two sent off.
He won't surpass that total of eleven cards on Saturday, unless he books all the substitutes as well.
The only game featuring Celtic he's refereed this season was a 1-0 win at Pittodrie, so maybe its Aberdeen he hates.
Transfer speculation now, and Get Reading reports that Celtic are keen on Irishman Liam Kelly, as, inded are "rangers ", but its very unlikely someone with a name like that would end up at Ibrox;
Reports circulated on Tuesday that several English clubs – including some in the Premier League – are keeping tabs on the 21-year-old and that Reading 'face a battle' to keep hold of him.
Rangers and Celtic are also believed to be interested in the Republic of Ireland Under-21 international.
But getreading understands talks with Kelly's representatives about a new contract are progressing smoothly and the club are calm about the situation.
They believe a new deal will be agreed imminently which will see the talented youngster extend his stay in Berkshire. 
Throughout the season the Diary has mentioned a few trips to watch Benfica, and it appears someone has finally found out who the scouts have had their eye on..
 Brendan Rodgers is looking to recruit Benfica's Colombian international Guillermo Celis in the January transfer window. The defensive midfielder only moved to the Portuguese giants this past summer but has struggled for significant playing time thus far. Celtic face competition from Dynamo Kiev and Club Brugge for the 23-year-old's signature. (The Sun)


Elsewhere, and a considerate old lady has set an example by not mixing with the crowds when she's not very well, thus spreading her filthy germs all over the place..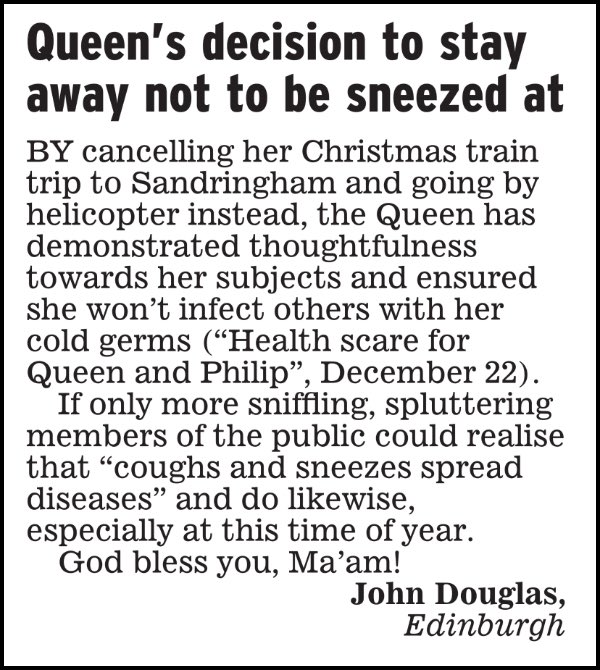 And if only other members of the public had a fucking great big helicopter on cal as well, no doubt.  Thats a real letter  bythe way, which appeared in the Express.
Something else that has appeared in the paper caught my eye…
Rangers in crisis: SFA dossier reveals how David Murray was aware of Craig Whyte's record
DAVID Murray sacrificed Rangers to save his business empire after bankers held a £700million gun to his head, it was revealed yesterday.
Craig Whyte pleading not guilty to fraud isn;t going down too well with the establishment, and note the tone of the headline-the bankers held a gun to his head, thus implying they were the bad guys, and he had no choice.
Keep an eye on this story, its possibly the beginning of the re emergence of Murray that could lead to him back at Ibrox in charge of Third Rangers .
It certainly seems to be the start of his image rebuilding…
Yesterdays Diary, which appeared a little later than usual, asked you to tell us what these legends were saying…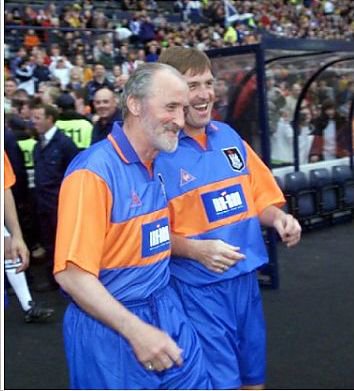 Somewhat aptly,
jimmybee December 28, 2016 at 3:51 pm · Edit ·   →
Caption: We might get a decision going our way the day Danny,with these fuckin shitty colours on.  
Today, we go behind the scenes at BBC sportsound, and we try to work out what these pair are up to…