Celtic Diary Monday December 12: No Time for Complacency
The games are rolling round pretty quickly as the clubs try to get everything in order in time for the christmas break, and tomorrow night Celtic play one of their games in hand against Hamilton in Glasgow.
Its hardly likely to get the adrenaline pumping, and as the first half of Fridays game at Firhill showed, it may prove difficult for the players to maintain the high level they have for the last few months. The thrill of european football has gone, and we are now left with the monotony of the domestic game.
Fortunately, the players don't see it that way, or at least, they are telling us they don't see it that way.
Scott Brown, always an enthusuastic sort , is now an enthusuastic sort with a plan, and he's promised the supoorters that there will be no easing up from now on in;
"This is where we want to be, We never get tired of winning. The manager has told us that he wants us to be ruthless – ruthless and relentless and that is what we are aiming for.
"However long the run lasts doesn't matter just now. All we care about is coming out of every game with three points. Everyone wants to play, everyone believes that we are building something special.
"No matter who we are playing against, it doesn't matter; we want to set the tone for the game and we want to score goals."
For the sake of the tv companies, its a good job someone is scoring goals. At the weekend, Celtic scored four, which was only one less than the other eleven top flight teams put together.
For someone who is entirely focused on winning the treble, Brown sems to harp on about Europe a little too much, a sure sign that its still on his mind;
"We played against Barcelona, the best team in the world, and created chances here at Celtic Park so it is all about going and trying to play to our maximum for 90 minutes and press high up the park as we usually do," 
"There is a little bit of frustration but we should also take some pride as well. We have played against a very good Barcelona team who have won the Champions League, who have won major honours in Spain and I think we gave not too bad an account of ourselves. We were also unbeaten over two games against Manchester City.
"I think we have all shown that there is still people out there taking notice of Scottish football. I do think that us getting into the Champions League also keeps us on the map.
"That is why it is so important for us as a club to be striving to get in there every season. You get in there year after year and it keeps the profile of the club high and it also entices really top players to come and play their football at Celtic. The fans have been exceptional throughout this season, but especially on those European nights.
"That first game in the Nou Camp was the only real disappointment but after that we got better. Again, the home game against Borussia was another one we weren't happy with. We were favourites going into that one but it didn't happen and we found it hard. But this is all the things that we want to learn from.
"If we can do that then I think we will expect even more of ourselves next season again."
Next season will take care of itself.
This season, however, demands a little more attention than he appears to be giving it.
The last two games, against Motherwell and Partick , may not have been the most glamourous of games, but the two sides gave us perhaps more of a fright than we'd expect. Motherwell were only behind once, which was immediately followed by the full time whistle and a referee racing off to the bookies to collect his coupon, and Partick could have,  if that referee had decided to continue to ignore the offside rule, pulled the game back to 3-2.
Then anything could have happened.
What Brendan is probably not aware of, through no fault of his own, that even the most journeymen of footballers will adapt to and deal better with any style you put out in Scotland, as the frequency of playing against each other means teams know each other a lot better than anywhere else.
Motherwell and Partick had a go at Celtic, and almost caused upsets. Even a draw would be an upset, and other sides with anything about them will have taken notice.
Theres a lot of talk about going through the season unbeaten, and its perhaps not as far fetched an idea as it may have been in previous years, but its still very unlikely, especially if the manager doesn't change things around a bit to throw other managers off the trail.
Especially in one off cup games. One piece of the treble is in place, and another looking like it will be. That leaves the Cup, and you can rest assured that whoever we face will go up against Celtic with guns blazing.
Theres one team in particular that will make it their seasons ambition to stop that treble..
As an earlier diary suggested ahead of the Barcelona game last month, there is more than one way to win a game… ask River Plate about how they dealt with their visitors Boca Juniors in what is generally accepted to be one of the most fierce rivalries in football..( from the Record )
As temperatures soared to a dizzying 30 degrees in downtown BA ahead of Sunday evening's Superclasico, Boca arrived at the Estadio Monumental expecting to cool off in the comfort of the away dressing room.
But what the players were greeted with was a dressing room as humid as the weather outside with the dressing air-con seemingly on the blink. 
River Plate denied all knowledge of this, of course, and Boca were left to retrieve a couple of large fans from a nearby hotel to take the heat out of the situation.
Unfortunately for Boca, unconfirmed reports suggest that the power supply just so happened to fail as well, rendering the fans useless. 
No sign of a pipe band there, and whilst Celtic may play the humble host, we cannot expect others to do the same. Although a broken air con system is probably not going to be a problem in Scotland, though a knackered central heating system could be.
My philosophy is do it to others before they do it to you, and whilst that might seem a little like bad sportsmanship to some, i think the money involved in the game these days has removed any lingering Corinthian spirit.
Later this month, Celtic will visit the home of Scotlands newest club, whose predeccesors were not noted for fair play, a policy which seems to have seeped through to their successors, and we might be wise to take our own heaters with us.
After winning against their two main rivals for a European spot-if they are allowed one-the Ibrox club are suddenly world beaters again, and if Celtic were to lose their three games in hand, plus be defeated at Ibrox, it would only require two more defeats and a couple of "rangers " wins for them to take pole position.
Not very often, right enough.
Things can change very quickly in football, as Ronny Deila found out. Just two years ago he was the flavour of the month at Celtic Park, who would have won a treble except for a man of the match performance by one of the team pictured above.
That was just a temporary setback, but it all went rather sour rather quickly after that, and it surprised him, and everyone at the club, just how quickly…
Ronny explained;
 "My status was huge at Celtic after my first year there. We won the double and were robbed of the treble.
"We also played Inter Milan in a European match where we unluckily lost 1-0 in Italy after a 3-3 draw in Glasgow.
"The board were very pleased with me and I was told that I could be at the club for many years. 
There were signs of progress at the end of that first year, but then…
"But the following year we lost a match in Europe when we met Malmo and totally flopped away from home. I take my share of responsibility for it. 
Not only that, but it was how he responded to it. He couldn't deal with it, and wanted away. After losing in the semi final of the Scottish cup to a piss poor "rangers " team with tactics that seemed to be inspired by perennial loser Derek cInnes, the writing was on the wall, the street, and finally his P45.
All very quick in the end.
Rodgers is too savvy to fall into that trap, but the system in Scotland is more intense than down south, and players soon get to know each other a lot quicker than before. Only Henrik Larsson continued to defy this year after year, and thats what made him a cut above the rest.
In the second alf of the season, Moussa Dembele will get less space, defenders will be pressing the wingers more, and goalkeepers will kick the ball out to avoid the pressing of defenders by Celtics forwards.
Oh, and when someone twigs that most moves go through Scott Brown, he'll be marked out of the game.
Mark Warburton may be stupid, but even he could have spotted this. How else would he have recorded wins over aberdeen and Hearts in quick succession ?
Although his players are vastly inferior to those at Rodgers's disposal, there is a chance he could outhink him. a very small chance, granted, but he did it to Deila , and he almost nullified the hoops last time out.
The Daily Record hotline, where readers of the paper prove they are as dumb as the writers, provided this gem…
Alan McGaw, Alloa, said: "There's a long way to go but the performances in the last two games have been fantastic. Mark Warburton has changed the system and some of the long balls in the recent games have been tremendous.
"There's been 100,000 fans at Ibrox in the last two matches and it shows the supporters are all behind the team and the manager.
"Hopefully we can keep the momentum going."
Its unlikely a shift to hoofing it up the park and hoping t]for the best will see Warbs make any difference to the outcome on Hogmanay, but this Celtic side are not unbeatable, and whilst Rodgers will change things if they are going wrong, maybe its time to change things around now.
Before they do.
For the Hamilton game, how about a change in formation ? Or even personnel ?
Gordon in goal. That goes without saying really, as we could do without conceding even more than we have of late.
Lustig on the right, Sviatchenko in the middle and Izaguirre left.
Then Roberts, McGregor, Brown, Armstrong and Mackay Steven, with Dembele and Griffiths in a two man forward line.
It might also be a nice gesture to have Kris Commons on the bench so he can make an appearance and say cheerio to the fans. We owe him that, at least.
In his time at the club, bar last year, Commons has been a great servant, and certainly paid his dues, as they say in the trade.
Might even put a few thousand on what promises to be a very low crowd, with a number of season book holders unable to make yet another midweek home game, something the club will maybe have to take notice of and address with the SPFL, as theres little value in a season book you cannot use..
Maybe its just the upcoming holiday period that has put these doubts in my mind, Christmas does that to me. And its certainly nearly christmas as I saw a robin in a tree this morning..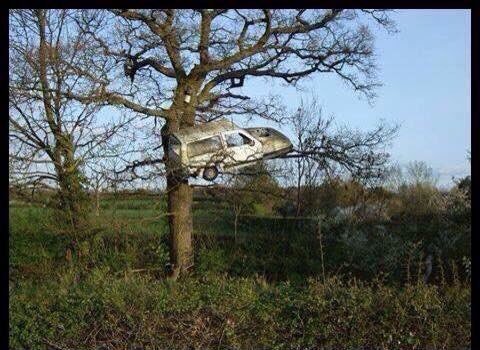 Another custom of this time f year, or indeed any, is the negative Celtic headline…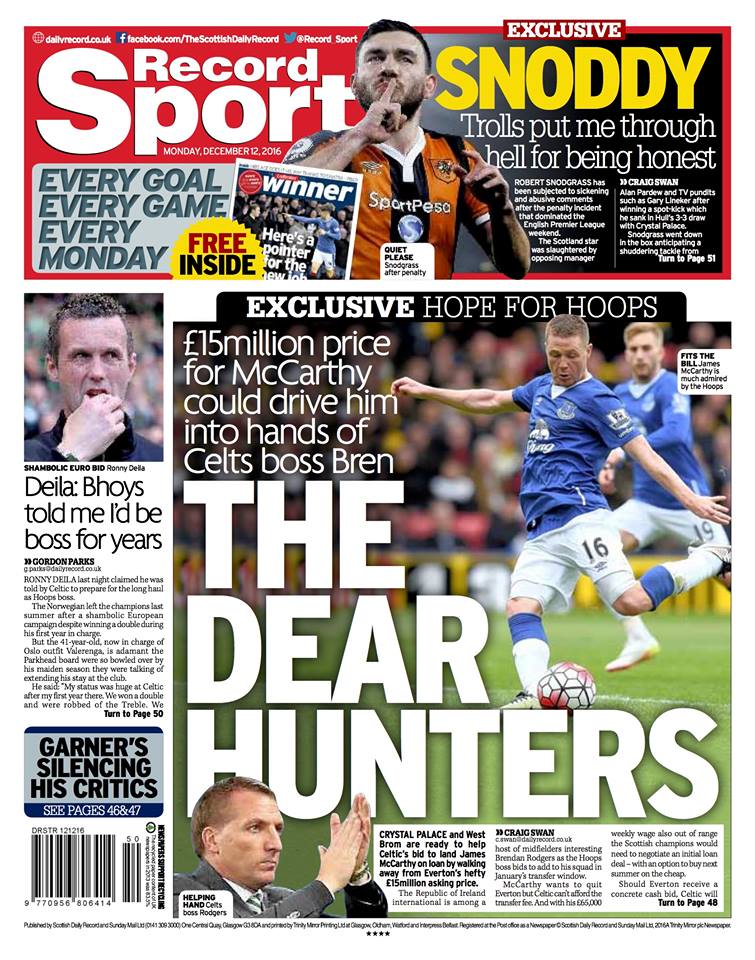 If the story above is true about the asking price for James McCarthy, we can forget it. Thats not a bad thing as McCarthy would not walk into the team, as he isn't that much better -if at all-than what we already have.
Certainly not at that price, as there is much better value out there than McCarthy.
We are more likely to land the american Darlington Nagbe, who met with club officails at Celtic Park a month or two back.
Even if he did misunderstand what was meant by a board meeting…
he would be much better value than McCarthy.
Meanwhile, the Health and Safety people have responded to fears about Ibrox stadium and its suitability for big crowds. Dave king, they say, has indeed spent money on improvements which should make those who attend the game on hogmanay a little safer.
There's the new fire exits…
The new staircase , in case of emergency..
the new security gate…
and in case of fire..
There's been improvements to the car park..
and measures have been taken to restrict access to it.meaning your car will be safer and more securely parked..
The catering section has been given a facelift..
There will also be an increase in hidden surveillance, designed to make us all feel more secure..
They have also gone out of their way to provide transport for special guests, such as Sir David Murray..
though they have struggled to fully understand the concept of disabled access to the toilets, but at least they tried..
and even home fans will be catered for, with several new safety signs in place, to help them avoid making mistakes that could possibly harm them..
Its not just safety they are concerned with. They are also looking at saving money, and with this new light switch in place, they'll soon be competing on a level field with Celtic..
Yesterdays a caption was required to describe this picture,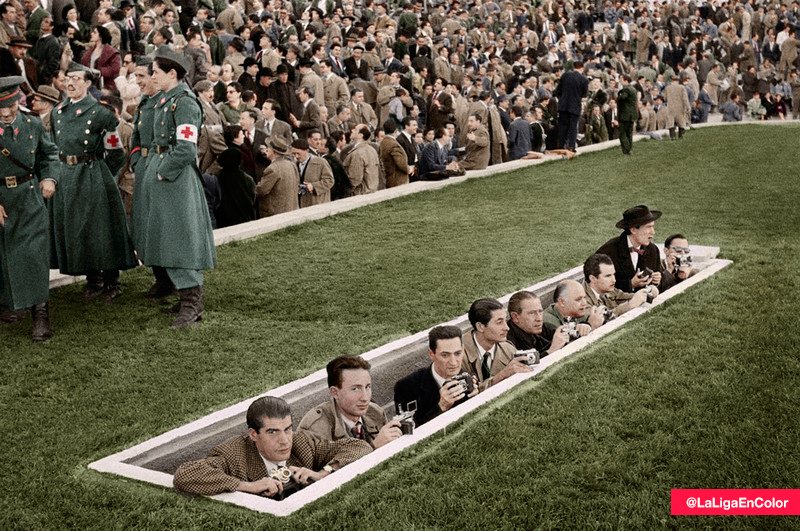 and we got one…