Celtic Diary Sunday December 4: Lunchtime Special (OK, I Got Up Late)
Speaking of which, the waiter at the diner last night was chanting away to himself as he awaited my order..
"This town, coming like a ghost town, I said this place " and so on. "
Obviously he wasn't concentrating on what he was doing, so I asked him if I could hear the Specials again.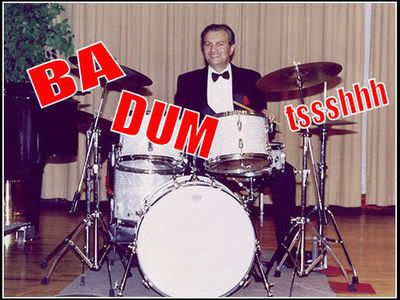 Speaking of entertainment, Brendan Rodgers decided to jazz things up a bit by giving Kolo Toure a run in defence, and doubts began to surface whether we had actually signed signed the former Liverpool man or just changed the name on the back of Efe Ambroses jersey.
They were put to rest however, when Yaya Toure got confused with the amount of liquor you can drink before driving, and the amount you can bring through customs at Heathrow airport.
We've often mentioned the somewhat tenuous links to Celtic in various MSM reports to paint the club in a less than favourable light, but this one is special.
Yaya is probably the more famous of the the two, certainly the biggest earner, and also playing in the more prestigious league. Quite why the Sun felt the need to link him to Celtic is beyond me.
Actually, no it isn't.
Back to yesterday, and a gleeful Mark McGhee (another first for Etims there, using that phrase) spotted the inclusion of the veteran, and instructed his players to venture out from their trenches wherever they could, and not to slacken off on the hand to hand combat.
Within three minutes, a wonderful chip from Louis Moult had the steelman in front, and when he added to that half an hour later, the Celtic support began to think that today might actually be the day we lose.
Someone else did as well.
Etims man in the dressing room tells us, in slurred tones, what Brendan said to them at half time, and the phrase "little bastard McCann " was heard in less than hushed tones.
It certainly worked.
Now, I had the joy of listening to scoreflashes on BBC Radio 5 as I was driving home from work, having volunteered to do a few Saturdays-theres a joke there somewhere about a girl band as well- so Roddy Forsyth-if only I could think of a rhyme to cleverly tell you his allegiances-kept me informed in between fighting sleep while Manchester played Chelsea using lots of strange sounding names.
Thats the penalty you pay for not bothering to check if the gmaes on telly, i guess, but it was still infinitely more enjoyable than the face of McCann and the sound of Andy Walker, who is just one letter in his name away from giving away  his entire personality.
Calum MacGregor, the under rated midfielder pulled one back, and this was followed by Patrick Roberts equalising. My colleague at work, lets call him Bill, because thats his name, had collected his two lads for the weekend, and in order to make up for teaching them a song-much to his obvious distaste as he is one of us, -about their Dad was Bill and they were his boys..- I rang him to update him on the score. Fair play to the kids though, when I explained about how the people who actually sung that song ate their own babies, they swiftly changed it to "We are not Billys Boys "
No-one is born to hate, you have to work on them from an early age. And Bill went nuts when I asked the kids if they had ever seen the sash their father wore. He's probably got some issues.
Anyhoo, I rang him to update the score, and shortly after told him of Stuart Armstrongs second equaliser, a reply to the third Motherwell goal I had missed during the first call.
Still with me ?
Then, with minutes left, I could tell him that Tom Rogic, the Aussie Ardiles, had scored the winner in the last minute. The surprise , of course, was that Tom had lasted ninety minutes, rather than yet again he'd scored a match winning goal.
Roddy Forsyth, howver , was having none of it.
In his match report around ten minutes after the final whistle, he said it was Motherwell 4, Celtic 3. Not, as we can see, the other way round. to help him in the future, here's the story of the game in numbers..
3′ 1-0
35′ 2-0
48′ 2-1
70′ 2-2
71′ 3-2
72′ 3-3
90′ 3-4
Forsyth is yet another example of that lots complete refusal to accept reality.
One guy had to accept it though…
Poor McCann, hand in is pocket ready to celebrate, sees the Hoops show just why they are Champions…
Bless him.
The players seemed happy enough..
But Mark McGhee wasn't too chuffed. The sour faced got was up to his usual tricks when he refused to shake hands with Chris Davies at full time, in much the same way as he treated Ronny Deila last season under the same circumstances.
When he shook hands with Rodgers, there was more than a little malevolence in the Celtic bosses eyes..
As for Chris Davies, he didn't let it bother him and put it down to experience.
McGhee accused the Celtic no.2 of not being of "Celtic quality":
"Brendan was as good as gold, dignified in victory and dignified in defeat.
"There are no problems with Brendan. Some of the other staff are not really Celtic-quality in terms of their behaviour.
"I don't know his name actually [Davies] – you have told me his name. He wasn't shaking hands with me. He seemed for some reason to be angry that they won. Explain that to me?"
which wasn't very nice, and when he found out, Rodgers gave a dignified reply in public..
 "I think that is very unfair, especially as he comes up into our warm-up before the game to ask our players to warm up in a different area. He shouldn't be doing that.
"I don't think that is very befitting of an assistant manager of a national team and manager of Motherwell.
"My staff are exemplary in their behaviour. We know what we are representing. We have integrity.
"I said congratulations to the groundsman here before the game because the pitch is very good. But why can't we do our warm-up here at Motherwell? The one we have done in every stadium in the world we have been to so far this season?
"So I don't know what the issue was there and maybe that's where it sparked from.
"But that isn't the story of the game. The story is that my team were brilliant in the second half." 
In private, well, he left a wee note for the early favourite to take Knob of The Week…
So, onwards and upwards,
Elsewhere, new "rangers " boss Derek McInnes recorded a win in his first game as the new club responded to his tactic of pretending to be Aberdeen boss, telling the dons players they were shite and then leaving the best ones on the bench , by winning 2-1 one and setting off the gullibillies in their latest attempot to win the league, the cup, Wimbledon and the boat race.
I suppose it keeps them happy .
And now , as Christmas approaches, I'm going to pass on a warm feeling I got today. some of you are already anticipating a punchline that somehow involves a latrine, some underwear and a pungent whiff, but its Christmas, so you can all fuck off.
Instead, we have the Christmas newsletter from the Celtic Foundation, and if it doesn;t give you a warm glow, then frankly you don;t deserve Christmas anyway..
I've reproduced Tony Hsmiltons introduction, and provided a link to the full newsletter.
Its what our club is all about.
Dear Supporter,
BEHIND this perceived stone façade, this grumpy and bah-humbug exterior, lies a not-really-that-old romantic sentimentalist. I'll be honest with you, I love Christmas!
As a child, I loved Christmas so much that my mother would have a word with Santa, and the night before the big event I would get a 'cannae-wait present', before I went to bed. I can't say for certain, but I'm fairly confident that I was her favourite out of the four of us…
Like most in Glasgow's East End, there wasn't much money in our house, but Christmas remained a treat and at least my parents were afforded the luxury of employment to pay for it, if little else. My own six kids (most of them adults now) also loved and love Christmas – they had no choice really – I had them super excited as soon as Halloween was done and dusted.
But that was all manageable. Just about. Sure it was stressful for my folks and then stressful for my wife and I when it was our turn to play Santa a generation later, yet it was always achievable.
But then and now are different times, different worlds. A kid like me in the late 1960s and 1970s and a kid today have hugely different expectations. Peer pressure wasn't even a thing back then! Certainly not in my limited circle of people. I still love Christmas but I have a different understanding now.
Since taking on this role in 2013 I have become acutely aware just how bad things are for thousands of families. I always knew there was a divide for sure, but I never really understood the extent of it, or its impact, until three years ago. I may have given a passing thought occasionally (and maybe a few quid) to a homeless guy on the street, but I'd never have considered the plight of women and children living in refuge, often in sub-standard accommodation, or what was happening to refugees in our country, or to how kids feel wakening up to nothing on Christmas morning.
That's why charity and support generally, and Celtic FC Foundation's Christmas Appeal particularly, are so important to everyone here at the charitable arm of this football club. 
In this edition you'll read about the impact our Christmas Appeal has on families and other charities who provide for those who desperately need care and support. And, I'd be very surprised, if you weren't shown ways to donate too… However, that's not my purpose for this introductory piece.
What I want to do is say thank you. Thanks if you've already given, thanks if you're going to give, and thanks if you're still thinking about it. Thanks if you're chucking a few quid in a bucket, attending one of our events, hosting your own event or getting sponsored to do something to raise cash. Thanks if you've got a few quid to spare and you have given us a tidy or a smaller sum privately.
It all adds up.
Thanks to all the staff at the Club and Foundation who have helped, and obviously everyone volunteering for Celtic FC Foundation including our hard-working supporters' committee. In 2016 in isolation there are so many people – too many, in fact – to thank for helping us make a difference in these past 12 months. Our army of supporters worldwide, our private funders in Glasgow, London and beyond, and our partners and Club partners who share our values have helped transform lives for the better.
Thank you sincerely. Finally, have a great Christmas and remember why we're doing this and why you're playing a part in making it happen. People around us – friends, family, neighbours – often need dignified compassion and support – things that are consistent with the Celtic way. But most of all they need a transformer, something that takes them permanently out of the hardship they're living in. That's a longer term aim shared by everyone at this football club. Thanks for your continued support which is very much appreciated.
Tony Hamilton
Chief Executive
celtic-fc-foundation-newsletter-december-2016_
Finally, the caption competition…
yesterday,