Celtic Diary Wednesday November 30: Celts To Play Rovers At Ibrox ?
Celtic will resume their attempt to add both cups to the cabinet with a trip to Albion Rovers, if, indeed the game goes ahead in the Republic Of Coatbridge. It may be moved to Motherwell or Hamilton to allow for a bigger crowd, but if thats the case, then moving it to Ibrox would make sense.
Celtic would waive the bill for damage to the Celtic Park toilets, which in turn would help their financially stricken new neighbours, and then we'd all be pals, bigotry would disappear from society and we probably wouldn't even need a police force any more.
Everyone's a winner.
In fact, in the spirit of the upcoming season of goodwill, the Celtic support could take along a couple of tins of paint, some bags of plaster and four hundred thousand roof tiles and do a bit of work during the half time break. Fans of the new club could pop along and help out, and when the jobs done we could have three cheers for Dave, a whip round to get them some new players in, and then retire to the bar for a few beers and a healthy sing song.
See, my doctor upset me yesterday when he said I was nothing but a paranoid bigot. Well, not in so many words, but I knew what the dirty orange bastard was thinking.
Anyway, it's guys like me,positively minded forward thinkers that we need in Scottish football.
Though they don't come any more positive than Scott Brown, who is thoroughly enjoying his Indian summer under Brendan Rodgers. go on, admit it, you thought he was done.
I did, as anyone who reads this rubbish regularly will testify, but the man is heading towards being one of our greatest captains, and he's relishing every minute of it.
Manager Rodgers would have thought long and hard about using the experience of his former Liverpool captain Steven Gerrard as an on field lieutenant, but Brown has shown him he already has one, and one that can still run about and jump and stuff, and Brown has repaid that faith fully.
"I think it was important for us that people can see that we are giving something back to him in terms of our performances,"
"He has come in and got the place buzzing and he has us as a team playing really good football so it was nice for us to give him a trophy.
"Everyone talks about a Treble but we have won one and we'll just see where it goes from there.
"I think it is huge for the gaffer. Everyone can see the direction that we are going in. It is a wee marker from us." 
The financial bonus of European particpation this season will be significant, perhaps around £30m depending on the exchange rate, and the papers were eager to see if Brown wanted to see it spent on new players, a question he dodged magnificently, much to the dismay of reporters who were ready to phone this headline through;
Celts Need New Blood In January Because My Teammates Are Shite .
"That is not up to me to make those decisions,"
"If the gaffer brings anyone over January then we would be delighted but you just never know. We will take it from there.
"What you would say is that the guys the gaffer brought in to the team have given us pace, they've brought legs to the team and we have real attacking options. We look like we are capable of scoring goals every time we go forward. 
"We have a bit of menace about us and there are goals coming for all over the pitch so hopefully we have set the foundations for the manager to build on.
"He has brought confidence and pace and we are a really fit team."
Notice he talks only of the players at Celtic now, and what they are capable of.
Notice there's no mention of any other team, any other players or anything that could be interpreted as arrogance or disrespect. Either he is maturing into the role, which is likely, or someone else is in charge of PR down London road way.
Well, what about Dembele ? What about him going on to bigger things ?
Again , Brown stubbornly refused to give the reporters any leeway.
"Moussa has been fantastic for us all season,"
 "What a signing he has been for what, £500k? The club really done some business in getting him into the club and he has been excellent since he got off the mark here.
"He is a quiet lad but there is a confidence about him as well as a real work-rate. He is hungry and he wants to get better.
"It is always going to happen when players are doing so well, especially against the very teams in the Champions League. There are a lot of players in our team who have been catching the eye this season but the gaffer will want to keep everyone here.
"There is a lot of excitement about the club. We feel good as a team and we know that we are moving into exciting times." 
"I'm playing football with a smile on my face – probably the first time that I've done so in 15 years – but it's been fantastic.
"It doesn't matter about my own performances, it's about success for this club and the gaffer's done that."
We tried to get some reporters to comment on Brown and how adept he was at saying what he wanted in a way that could not be edited, but they wouldn't stop crying.
Instead, they turned their attention to Israeli midfielder Nir biton, who recently had a spat with his national side when he apparently refused to play in a second eleven during training, and was consequently sent home back to those Palestinian loving bastards who are now his friends. Which is how I interpreted the actions of the Israeli's, and you'll not convince me that the support for the opressed country in their struggle against Israel was not mentioned to Biton.
More likely he told them where to stick it now he's become a little more enlightened about the way things really are, and more likely they didn't want him telling his team mates that his country is run by a set of bastards who kill women , kids and anyone else who gets in their way.
but Biton, too, was diplomatic to the papers..
"When I get a chance I need to show the gaffer I deserve to play. I try to do that in every game.
"It doesn't matter if I play 90, 60 or 10 minutes – I'll do my best to win for Celtic .
"When you get a chance you have to take it because there are plenty of good players in our squad.
"But when you don't play and we win trophies, it's not about you – it's about the team. And I am happy.
"Israel? That was a bit of a misunderstanding and everything is clear now.
"Will I play for Israel again? Yeah, it depends on my performances. 
"These things happen in football. My attitude is good, I promise you that." 
He won't play for them again. He doesn't seem to want to, and they don't seem to want him.
And their new away strip is a shocker.
The subject of child abuse has now reached a mainstrean Scottish media after events in England , and one or two articles caught the eye.
I'm trying to be devils advocate here, since this is a very serious subject that needs to be discussed and dealt with in a mature and responsible way, so when someone in the press does this, they will rightly be congratulated, such as Neil Cameron, in the Herald, who opens with this.,,
THE most infamous sexual abuse scandal in Scottish football involved Celtic Boys Club when in 1998 a former coach, Jim Torbett, was convicted of abusing three boys.
These attacks took place between 1968 and 1974, Torbett was jailed for 30 months, and another coach charged but not convicted. Nobody in their right minds believes such behaviour was limited to this one sordid individual and just one club.
Today, in such enlightened times, songs are proudly belted out about the abuse, lies peddled, moronic banners taken to matches and innocent names dragged through the mud – I won't mention them here as that would be giving in to the mob – all in the name of "football banter". 
You can read the rest of it here, it's not often i add a link to articles-usually they're not very good and not worth giving them "hits ", but this one is different..
And "rangers " blogger Jonny MacFarlane mentioed it in his piece in the Record, quite bravely, and quite well…
It's pretty rare for me to get caught up in the often faux offence culture that runs deep in a lot of the debate between rival fans.
But prior to Sunday's cup final there was an Aberdeen banner displayed on social media that, especially in the context of the developing child sexual abuse story down south, went beyond acceptable standards of human decency.
As survivors of sexual abuse have bravely come forward to share their harrowing stories, brainless football fans continue to use such unspeakable horror as 'banter'.
While condemning the Aberdeen fans involved, it doesn't escape me that Rangers have not been immune to this despicable phenomenon and our fans need to assess this as their behaviour reflects on the club and its followers.
Whilst Cameron made the point that abuse will most likely have been more frequent than has been revealed thus far, MacFarlane touches on the use of such a heinious crime amongst supporters.
One the one hand, it could be seen as giving them recognition for their deeds, but on the other, it is certainly calling them out for what they are, and may even be the first step in ridding the stands of such banners and chants.
With abuse, the problem cannot come to light until a complaint is made.
During my Citizens Advice Training, a large proprtion of time was given over to accepting and understanding that no one who came to the Bureau had made a spur of the moment decision to do so. Often it would be the result of weeks, or maybe even months before they finally found the courage to face and deal with their problem.
Where abuse is concerned, the timescale is enormous. The conflict within the individual is multiplied hundreds of times, and all the support, which initially must be guaranteed  confidential support, should be offered immediately to anyone who has been a victim.
What must not be lost sight of is the priority here, which is the well being of the individual who has been assaulted. After such support and care has been offered, then perhaps the issue of legal proceedings, entirely at the request of the victim, can be considered.
Its a difficult and delicate subject, and so far, the media have shown a responsible attitude to it. Lets see if it continues.
Back to football, and there is league action, well, that might not be the right word over at Tynecastle as the home side seek a victory that will see them leapfrog into second place.
Hearts will entertain-alright, maybe not the right word again-"rangers " and they appear, in the way that has been unique to Hearts down the years, to have made life difficult for themselves again.
Manager Robbie Neilsen has been down for talks at MK dons , in what some see as a surprise choice for them to take over as manager after they were turned down in a high profile move for Steven Gerrard last week.
Of course, conspircay theorists will point to the disruption the talks could have on tonights Hearts performance, so I tried to contact MK dons to see what they were playing at.
Can you spot who I thought might be worth phoning ?
Club Chairman: Pete Winkelman
Club Directors
:
 Berni Winkelman, Sue Dawson, John Cove, Mark Turner, Andrew Cullen
Associate Directors: Chris Rance, Peter Cork, Reg Davis
Executive Director (Football): Andrew Cullen
Stadium Operations Director:
 Sue Dawson
Director of Sales: Richard Gough
Head of Football Operations: Kirstine Nicholson
Head of Media Relations: Ben Campbell
Supporter Liaison:
 Gordon McNicol
Customer Services/Retail/Disability Liaison Officer: Gayle Zeolla

He wasn't in. Then again, I didn't really phone him. 
The Ibrox club appear to be in a bit of bother, as the Record has exclusively revealed -if you don't count the aount of times we've said it in the Diary and the amount of times its been mentioned elsewhere on the web-that they may be in breach of UEFA financial fair play rules.
UEFA's rules are a little different to those of say, the SFA, in that they are not entirely written by cheats and bottom kissers. Well, noit entirely, anyway.
UEFA do things differently. For example, when they make the draw for their tournaments, they usually have all the balls in a little plastic case which evens the temperature out with all the other balls, as opposed to the SFA one which doesn;t have this facility.
Thats why you get anomalies…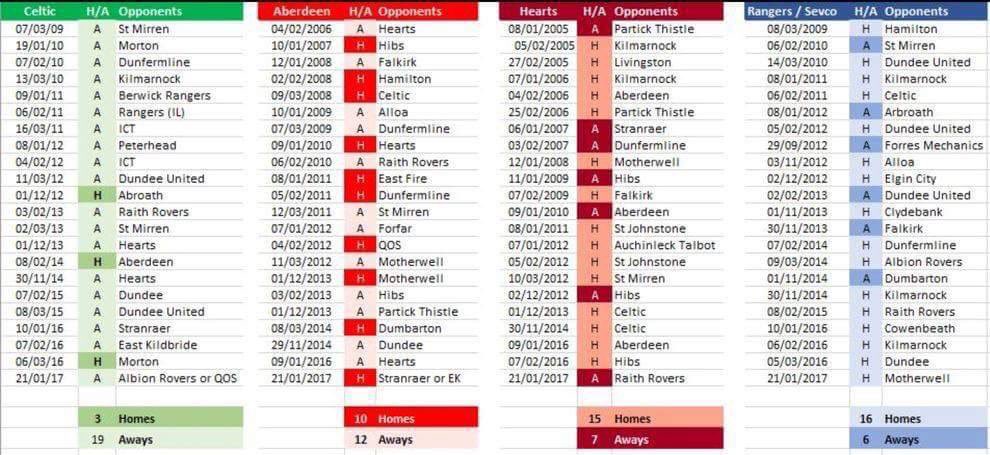 The article on FFP begins..
Rangers will have to ask UEFA for special dispensation to play in Europe next season due to their failure to meet Financial Fair Play regulations.
Club licensing rules state that losses over the most recent three-year period shouldn't exceed £4,265,000 – and Gers have lost £18.9million since 2014.
UEFA do allow a deficit during that time frame to reach £25.9million but only "if such excess is entirely covered by contributions from equity participants and/or related parties". 
It would be unfair of me to laugh, but the fact that this lot have finally been pulled up on the matter of financial fair play is more than a little ironic, and I'm probably not the only one laughing about it.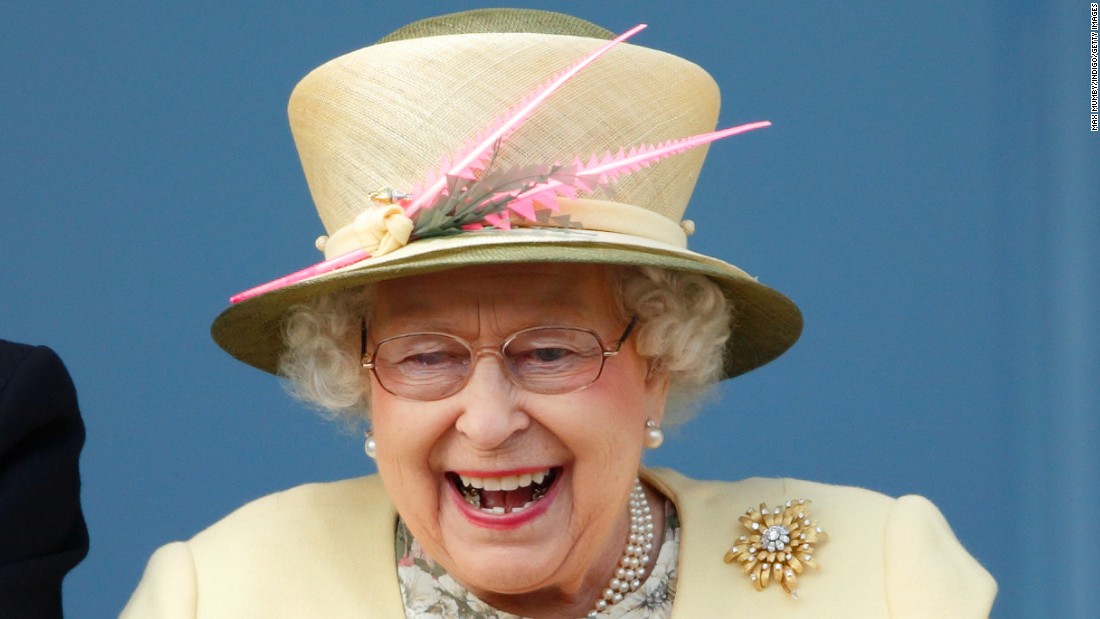 Anyhoo, enough of them, and on to yesterdays caption competition
Today, we have this…and I have to say I have absolutely no idea what is going on here, except that its California in 1935