Roy Aitken and Bertie Auld are unavailable for tonights match, so its down to those selected to put a bit of heart into tonights performance against Catalan tippy tappy experts Barcelona.
Seriously, can you imagine any of those two standing back in awe and admiration of any team that took the field against the hoops ?
Do we have inspirational players ? do w have anyone with that necessary fire in their belly to make a difference tonight ?
Emilio Izaguirre has been known to put in a shift, as has Scott Brown. Apart from those two , its hard to single anyone out who will fill the role once held by the likes of Auld, Aitken and sevral others down the years.
So the answer is simple.
Everyone has to do it.
Snarling, biting, battling and running.
Whatever it takes to knock them off their stride.
We covered a lot of things that can be done to achieve this on sunday, and a few of you thought I was kidding.
I'm not.
Barcelona humiliated Celtic a few weeks ago. 7-0.
And yet there is an attitude of  "oh well, it's Barca, and aren't they wonderful."
I'm not buying into that.
I'm heartily sick of this rolling over and having our tummies tickled attitude every time we come up against them. One paper even tweeted videos of their training session so we could admire them even when we're not playing them. One could argue that its all part of the subservient Scottish mentality that led to the Union with England being preserved, an inbred feeling of inferiority that will forever leave us as gallant losers in the face of a bigger foe.
Bollocks.
Its eleven against eleven on the pitch, and thats all that matters. Granted, their eleven may be rated highly by those who watch football, but they still only have one mother each, just like the rest of us. Unless you're from Airdrie, where you have dozens of parents , depending on who is locked up and who is on bail.
If there is a Celtic player who runs out on that pitch tonight and doesn;t feel as though he is metaphorically ready to kill for the club during the game, then he should never play again.
The players should be forced to watch the previous clash over and over today, and like starving dogs they should be unleashed on the tippy tappers come a quarter to eight.
If one Barcelona player comments tomorrow on what a great night it was, and how the crowd were marvellous, then we have failed.
Remember back in Lisbon, in 1967 ?
Stein sat on the bench that he knew Herrerra wanted, and when the Inter boss went over and told him to move, Stein told him in language more commonly heard in the mines, that it wasn't happening. The players saw this, and each of them grew a foot taller.
We can;t repeat that tonight, but after losing the key to the dressing room, after they have waited outside on london Road for longer than they should have, and after they've complained about the lack of hot water and clean towels, when Scott Brown receives the pennant from Lionel Messi at kick off, he should smile and say
"Youse are getting fuck all ",
Before gesticulating in a manner that suggests Messi is an adolescent boy who has just discovered the lingerie section in his mothers catalogue.
We need to set the tone.
And the support ?
When their bus tootles up to the stadium entrance, don't applaud them, in fact if anyone wants to lie down in front of it and prevent it from moving, then so much the better. Oh, and if you do that, and get hurt, its your own fault for being so stupid. but if you've got a drunk with you, you can always chuck him inder it. As you know drunks don't feel pain and he'll probably find it hilarious when he wakes up in hospital paralysed from the waist down.
Don't ask them for autographs as they head into the ground. Make those gestures mentioned above. and any others you can think of. They have to feel that they are here to work, and not on a some sort of beach vacation.
why should the opposition look forward to playing at Celtic. We want them to decide, five minutes into the game, that they aren't having fun, and would really be somewhere else on a cold November evening.
That breaks their concentration, you see. It sows doubt in their minds, and thats how to beat them.
Manager Brendan Rodgers sounds as if he's up for it, and we can only hope that feeling is transmitted to the players;
"In order to get a result against a team at this level you need to bring your A game and you need to have lots of things that go with you and play the game of your life,"
"We've heard since I came here about the game with Neil's team when they had a brilliant result here.
"That's a game that probably will go down in history. The Man City is another that will go down as an incredible game.
"So, in order to get that victory of course it's going to take an extra special performance. But, you know that.
"And you know you need to be at the top of your game with as many of your players at that level as possible." 
"There are many variables that go into it, you need a bit of luck along the way, you need to play at the top of your game, you need your goalkeeper to play well because you know he'll have to make saves and you hope you can take the opportunities that come your way,"
. "We've no fear of the result. We want to perform well and if we do both in our pressing, our recovery of the ball and being clinical in the final third, then we believe we have a chance." 
Importantly, he added;
"You have to respect that they're good players, but you cannot take that into the game, you have to go in with a clear mind and impose your style on the game. We're not even going to give them a pennant, and Broony has an idea to get the fans fired up."
You can probably guess which bit I added to that.
Scott Brown gets it, and he's ready for the fight;
"I wouldn't mind a bit of luck. I was sick the night we beat Barcelona, but not in a bad way!
"I wasn't well and sending me home that day was probably the best thing that Lenny ever did. They won 2-1 against Barca! I still watched the game and I obviously still wanted the lads to win and get the points on the board. Now it is about us trying to do the same.
"Everyone thinks I played in that game. I try and tell them that I did. It wasn't Miku, it was me!" 
"I think we gave them too much respect over there We were trying to screen them rather than get close and put in the tackles. We watched the video of the match again and we've learned a lot from it. What can I take from our recent history against them? Not to get sent off! That's the main lesson.
"Seriously, we know that we need to be calm and understand that we're not going to have a lot of the ball. Usually, we enjoy the majority of possession so it's going to be hard for us not having the ball for 30-40 seconds at a time against a team who make keeping the ball against Real Madrid look easy."
"Anyway, I'm not even going to give them a pennant and that wee shite Messi will know what I think of him come kick off time " 
You can probably guess the bit I've added to that as well.
Speaking of the 2-1 game, there are only two  players who played the full game that night still at the club, and neither is in the squad tonight;
Celtic
01 Forster

02 Matthews

04 Ambrose

06 Wilson

21 Mulgrew

23 Lustig 

(Watt – 72′ )

15 Commons

16 Ledley

67 Wanyama

07 Miku 

Booked

09 Samaras 

(Kayal – 79′ )
Substitutes
24 Zaluska

44 Fraser

20 McCourt

31 Herron

33 Kayal

46 McGeouch

32 Watt 
Mikael Lustig was replaced by Tony Watt, and Efe Ambrose and Kris Commons are surplus to requirements these days.
So much for building on the strength of that success.
Back to tonight, and Leigh Griffiths remains a doubt, having picked up an injury while playing for Scotland, but eberyone else seems  fine.
If the players need any further inspiration, they should consider the effort the support put in to get there.
5.30 am and so it begins…. Destination North Stand,Celtic Park.Glasgow,Scotland.ETA 1900 ish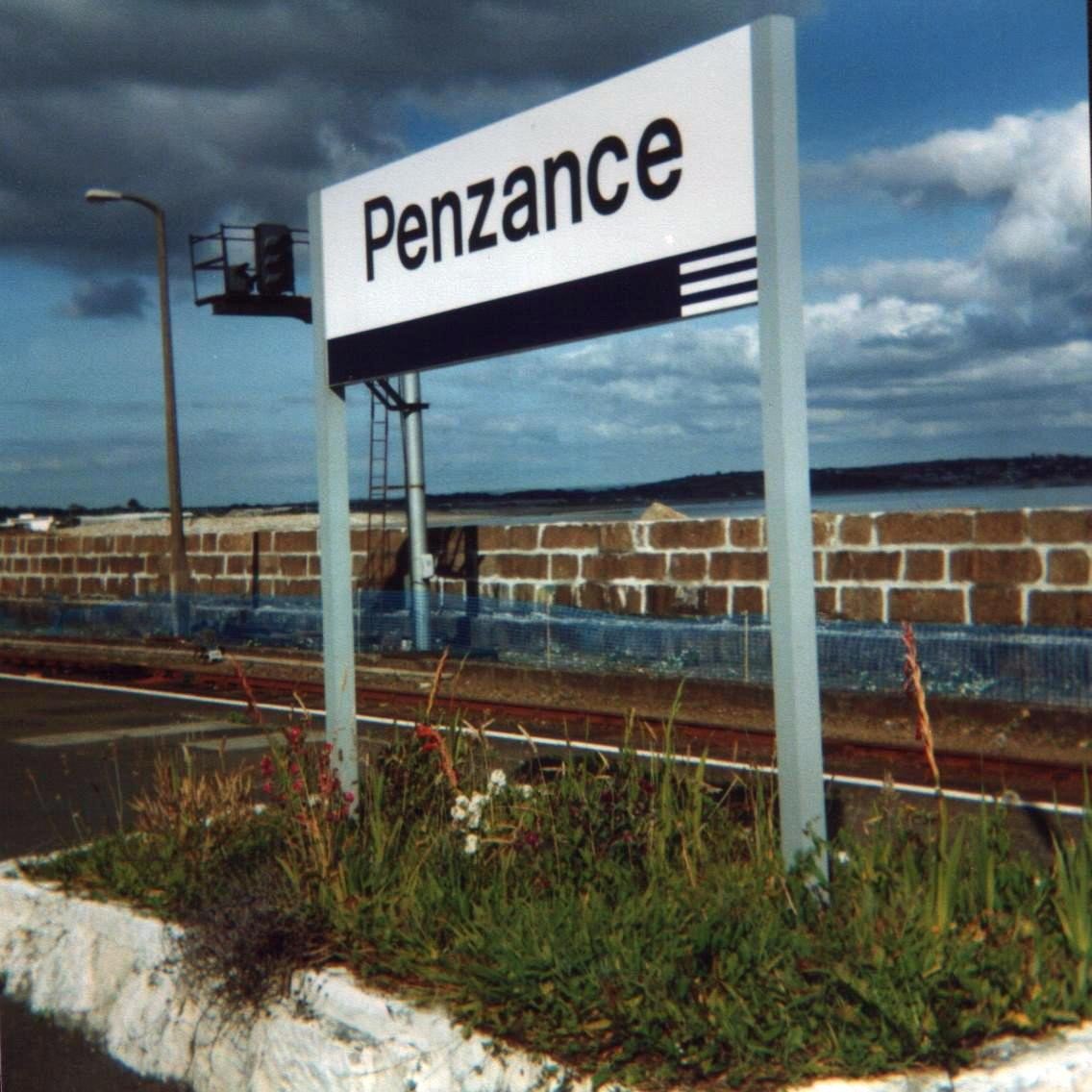 No doubt there are others from even further, but having made the run from Stoke a few times, i can appreciate how long and tiresome a journey from the far south can be. Personally, I doubt very much I could do it, as I'd have collapsed into a drunken stupor before the train got to Birmingham. Which is the best way to see that particular urban sprawl. And the best way to travel by train.
As you can expect, the papers are right behind the hoops, willing them on to victory, as you would expect a Scottish paper to do for the national champions..
There's the Herald…
Messi, Neymar and Suarez make Celtic's hopes of recording
hat-trick of Barcelona triumph slim
the Scotsman…
Barcelona 'tridente' bid to deliver three points at Celtic
The Mail
Brendan Rodgers admits Celtic need to have the game of their lives to defeat Barcelona  
Or the Record… 
One quid a year plus VAT: Mike Ashley's outrageous 10-year
deal to flog gear from Rangers Megastore revealed
I prefer this sort of write up, from website "The Hard Tackle "
Key Stats:
1. Celtic have a good record against Barcelona at Celtic Park having won 2 and drawn 1 of the 6 times that they have hosted the Catalan giants.
2. Celtic have failed to keep a clean sheet in the Champions League for 17 successive matches now, their longest run in the competition.
3. Celtic are without a win in the Champions League for seven games now. Failure to record a win at Celtic Park would mean an eighth successive win-less game, which would equal their previous longest win-less streak in the competition.
4. It is a case of the best attack against the second weakest defence in the Champions League. Barcelona lead the competition in number of goals scored with 14 while Celtic have conceded 13 goals, second only to Legia Warsaw's 16.
5. Celtic's 7-0 thrashing at the hands of Barcelona is the heaviest defeat inflicted in the current season of the Champions League.
Prediction:
Celtic FC 3 – 5 FC Barcelona
If Luis Enrique chooses to start with a full-strength squad, this could just be set up to be another mauling for Celtic. Even though Rodgers has been doing well at Celtic, the visiting club would be eager to prove their scoring credentials. 
The scoreline could get ugly again but considering Celtic's attack, which is led by the young powerhouse Moussa Dembele, the Scottish champions could very well foil Barcelona's chances of maintaining a clean sheet. It looks set to be a goal glut at Celtic Park on Wednesday with Barcelona favoured to win. But, as Celtic have already shown this season against Manchester City, they may surprise their visitors by taking a point or three from the match.
Or this, from Barca Blaugrines, whatever that means…
FC Barcelona will be looking to bounce-back from their latest setback tomorrow when they return to UEFA Champions League action, where a win would see the Blaugrana secure safe passage into the knockout stages. So, even as Barcelona's La Liga title challenge has hit a slight bump, everything seems to be on track on the continental front; aside from one sub-par half against Manchester City, Barça have dominated this group and will be searching to consolidate their position as group leaders with a win at Celtic Park.
However, to say that all is rosy in Catalunya would be to miss the point. The weekend draw against Malaga has sent vocal swathes of the fan-base into something of a panic and if you venture onto social media, popular opinion appears to suggest that Barcelona are in crisis.
Theories are abound that the team doesn't have a true identity, a philosophy, under Luis Enrique and that past successes have been contingent upon superstar performances rather than a collective cohesion. Some of these theories are based on facts, that isn't up for debate, but the doom and gloom narrative is tiring and in this fan's opinion, at its worst is sensationalist hyperbole pitched for attention and shock value.
Prominent members of the conventional media and the influential Barça social media space have been busy churning out editorials or Twitter threads analysing what they label as irrefutable proof of a decline; evidently they have picked up on the latest and greatest trend: exasperating the general populous' greatest fears rather than assessing the wider picture. After all, doom and gloom doesn't just win votes in 2016, it also drives traffic, RTs and shares.
In this alternate reality, our failure to break the deadlock against Malaga was not down to some questionable decisions from the referee – it was down to some systemic weakness, coupled with a crippling bout of Messidependencia. The latter in particular is paraded as quite possibly the worst thing in the world of football; how can such a great team be so dependent upon the most transcendent player to ever grace the sport?
I could be reductive and point to our previous encounters with Malaga, matches in which both Lionel Messi and Luis Suarez have started and in which we have also failed to score – but leaving those aside for a moment just sit back, take a moment and really think about the criticism that's being levelled at Luis Enrique. If he should address Messidependencia and this is deemed to be an easy problem to solve, then what would you propose the solution might be?
It's only natural that a team's performance would drop noticeably without the best player to ever play the sport and the same is true for even great teams. Without Michael Jordan, the 1993-94 Chicago Bulls lost in the Eastern Conference semi-finals; they remained a great team, but of course over the course of the season as a whole, they missed that extra gear or two that Jordan would help them reach.
Just because Luis Enrique builds his squad and his team around the greatest player in history, that doesn't mean he's a bad coach. If he preaches the importance of a solid foundation as a basis to liberate a few superstar players, that doesn't mean his squad lacks identity – it just means that this is the identity he has chosen to instil in his team. Contrary to what Arsenal fans might like to say, no football team is invincible. Every side has its ups and downs; every season has its ebbs and its flows.
If, after a few draws and a couple of defeats you are growing weary of Luis Enrique and FC Barcelona, I will remind you that no-one is forcing you to watch. If, as a fan you watch each match and choose to focus on the negatives, rather than pay attention to the positives, then that's your decision and I respect that.
Tomorrow however, if you feel like that I implore you to sit down and kick back after a long day at work, maybe crack open an Estrella or two and order some food. Get yourself ready, tune in to the game and just take it for what it is. Watching football is supposed to be fun, it's supposed to be entertaining – cast aside the worries about points and consider that for a moment. Chances are you'll realise, just like the rest of us, that being a Barça fan is something joyous and perhaps one of the best things in the world.
We have our difficult moments, but I still wouldn't trade it for the world.
Yesterdays picture,
was actually a caption competition, i just forgot to tell you.
So the winner has to be…