And we know who to blame for that , don't we ?
As the norwegians term continued to what was an inevitable outcome, those among the support who feel the need to find someone to blame, drove the poor man to distraction.
On the one hand, he should not have been in the job in the first place, but the detachment that is possible in other jobs simply isn't there in the Celtic job. He wouldn't have known that, but those responsible for appointing him should have.
This, in turn, leads one to the conclusion that he was a panic appointment, which concludes that maybe sacking -or mutually consenting-Neil Lennon wasn't the best idea Lawwell ever had.
Things may have turned out nice again under Brendan Rodgers, but thats merely circumstantial, and in retrospect, we need to thank Ronny deila for keeping the dream of ten in a row live.
The former manager was speaking to a norwegian television comapny, and he described what sounds like a couple of years of torment.
"I could have a stressful thought like: 'We have to win this weekend.' I'd be soaked in sweat, my heart pounding and head aching. I could wake up at 4am and couldn't fall asleep again. I almost got social anxiety, It became a question of values: can you do this for the rest of your life?"
 To be fair, most of us have been through that. The difference is, of course, that we won't get panned in the media, on forums and in the supermarket if it does go badly.
"But I'd take the challenge at Celtic a thousand times again. With hindsight I see I didn't have a chance to understand how big Celtic is. We have 10 million fans, play 60 games a season. You have to win all the time. One loss leads to unrest, two a disaster and three, you are fired. It's almost at that level
"You do not get better by playing chess with your daughter for eight years. She gets better, not you. You have to go for something that is unsafe, where you do not know what's going to happen.
"That's the way you handle the different experiences that determine whether you are improving or not." 
You can't fault his honesty, and its clear from that the job came along a little too soon in his career. Now that the dust has settled and we're all happy again, we can wish him well. but not too well, as I've got a horrible feeling he'll turn up again further down the road and exact a terrible revenge.
Probably with Jo Inge Berget in one of his teams in a European game.
No matter what , though, I think diary reader Monti was a little out of order with the cake he sent him when he resigned;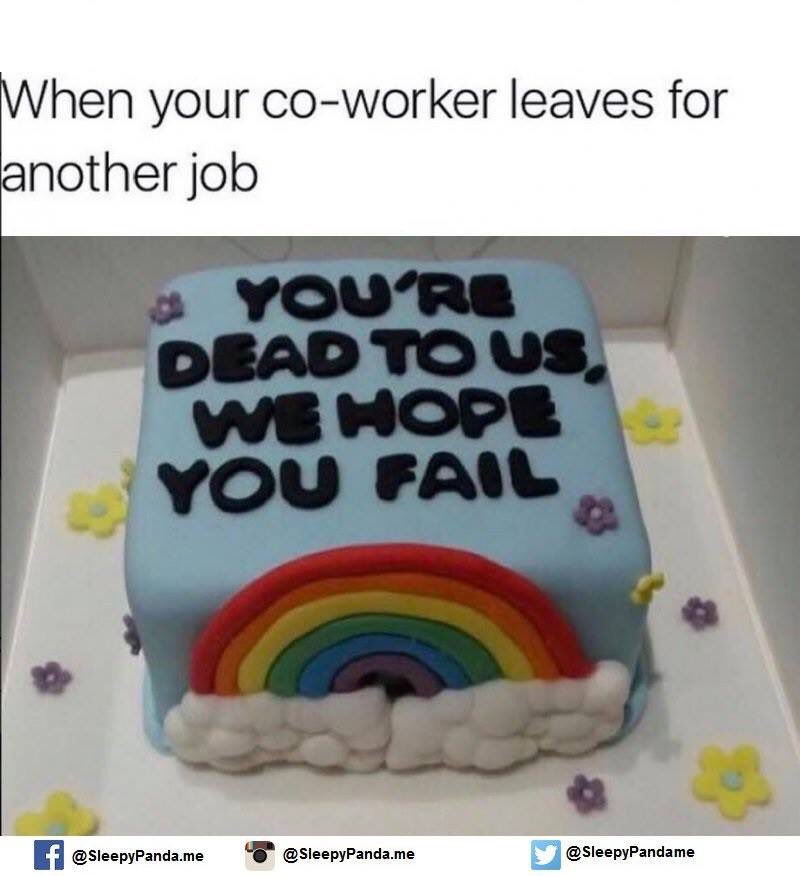 Robbie Keane is on a free. just saying, like.
As expected, Steven Gerrard has turned down the job of managing MK Dons, the newest senior club in England, presumably he's still relishing the chance to face the newest club in Scotland in the New Year. Rodgers and Celtic have played down the chances of him moving to Glasgow, but the refusal to be his own man in Milton Keynes tells us that he knows he isn;t ready for that yet, and if he wants to learn the trade, then Rodgers would be the man to help him.
From Celtics point of view, the added experience in the middle of the park, the knowledge of when to run, and when to stay, when to tackle and when to block, would be a godsend to the younger players, such as Ajer, Henderson , Christie, Macgregor and Armstrong. The latter in particular has the potential to be a new Gerrard, and who better than the old one to show him how ?
Celtic host Barcelona again tomorrow night, and only a win -and maybe not even that, will keep hopes of progression live. Celtic need to win both their remaining games, and Manchester City need to lose both of theirs. Borussia also need to lose to Barca on the final day, but if my calculations are correct, that would see the Catalans win the group on twelve points, Celtic second on eight, with the Germans and the English-well, sort of English, tied for third on seven.
One win out of two, coupled with two German defeats would see us in the Europa league, as would two Borussia wins and two Celtic wins. Anything else and we'll be playing for just the three trophies.
Barcelona took the unusual step of inviting pop star Justin Beiber to train with them, and even more unusually didn't boot fuck out of him when they had the chance.  This failure to capitalise on a golden opportunity, presumably sent directly from heaven, shows that they aren;t always on the ball, and if we were to adopt the policy illustrated in Sundays diary, then we might have a chance.
 We can't match them head to head, so we need to be a little more imaginative and creative. Anything to knock them off their stride must be considered, whether its sporting behaviour or not.
 If I hear one Barcelona say that they have enjoyed the game , then we have failed. They aren;'t supposed to like coming to Glasgow, they are supposed to dread it.
Luis Suarez, the fiery Uruguayan striker, started the phoney war;
"I think Celtic will be playing in the Champions League regularly under Brendan.
"He has already implemented his ideas and has them playing at a high level. That will only improve. Big players want to play for him.
"He has only had one [transfer] window and I expect him to add more quality players, and that is always easier if you can offer Champions League football.
"I have only good things to say about Brendan. He has been a very important coach in my development and he will be very successful as Celtic coach. 
Yeah. whatever.
"But the Champions League is no place for favours. Our objective is to win and that has to start against Celtic.
"It is not an easy stadium to play in, they are very passionate and under Brendan they are playing at a higher level, but the confidence is there that we can win.
"The result against Manchester City in the last game was not a good one for us, but we are calm.
"We can still win the group and, most importantly, we can win the group without having to rely on other results.  
Thats more like it.
"If we win the next two games, then we win the group, so despite the result we are in a good position. The aim is the same. We want to win the Champions League.
"It is important we do not get ahead of ourselves as our first aim is to win the group, but this is Barcelona and, of course, our aim is to win the competition."  
It does say something about the quality of the group that with two games to go, nothing is certain. alright, common sense suggests it will be Barcelona and Manchester City in the next phase, and Borussia and Celtic vying for third, but anything can happen.
If Celtic are still competing for something when they go to Manchester next month then it will be a small consolation, and a sign that the side has progressed. Personally, a place in the Europa League would be my ideal outcome, as it would give us the opportunity to accumulate some co efficient points.
At least we won't have to play bloody Barcelona again if we do.
Lionel Messi will feature in the game, having recovered fro the illness that kept him out of the side at the weekend, and he fired a warning to Celtic;
We don't like to experience defeat, but what we do have to do is move on quickly.
To finish top of the group is still in our own hands – if we win the remaining two games we will still win the group – and that has always been our objective.
Our next game against Celtic is an important one – and we must be ruthless.
It is a club and stadium a lot of the players know well and a club we have a lot of respect for, but we must forget everything and make sure we return from Scotland with a win.  
Hang on, we can use that to our advantage. Barcelona are not used to being in a must win situation, and whilst that might inspire them to even greater heights, if things don't go their way from the off-or even before it-then we could get at them.
Can someone make sure Brendan has read Sundays Diary ?
I don't care how we do it, but I'd like a win tomorrow, if thats alright with everyone.
Perhaps we can listen to someone who was in the side the last time Celtic beat Barcelona-and I bet you can't guess who it is…
"It is very hard to predict but if Celtic can do everything in defence then I think at Celtic Park they can score one goal and win the game,"
 "Maybe particularly if [Moussa] Dembele is good.
"But the main thing is that everyone has to sacrifice, be willing to run and clear about what they are trying to do."
Here's something else that made me think…
Celtic have only been trailing for 193 seconds in 1360 mins of domestic football this season. That's less than 0.01%!
You know what, it may be that Barcelona have the most fearsome front three in world football, but we should think more about what we are capable of, and not what they are.
Celtic will probably opt for a more physical game than their girly opponents, who will no doubt elect to bore us to death with their tippy tappy nonsense, so the referee and his team  will be important.
Group C, 32 November 2016, Glasgow (SCO)
Celtic FC – FC Barcelona 
Referee: Daniele Orsato (ITA)
Assistant Referee 1: Gianluca Cariolato (ITA)
Assistant Referee 2: Lorenzo Manganelli (ITA)
Additional Assistant Referee 1: Luca Banti (ITA)
Additional Assistant Referee 2: Carmine Russo (ITA)
4th Official: Elenito Di Liberatore (ITA)
UEFA Referee Observer: Alexandru Deaconu (ROU)
UEFA Delegate: Joel Wolff (LUX)
Orsato is quite a strict chap, seen here booking Edinson Cavani for having no neck in a recent Italian league game;
Stephan Lichsteiner of Juventus saw red for wearing an inappropriate bandage
while a team mate was booked for leaving his legs in the dressing room.
Harsh , but fair.
But he is fond of the yellow card…
| | | | | | | | | |
| --- | --- | --- | --- | --- | --- | --- | --- | --- |
| Sun | 06/11/16 | SEA | Pescara | 0 – 4 | Empoli |  x4 | View events | More info |
| Thu | 27/10/16 | SEA | Palermo | 1 – 3 | Udinese |  x5  | View events | More info |
| Wed | 19/10/16 | UCL | Rostov | 0 – 1 | Atlético Madrid |  x3 | View events | More info |
| Sat | 15/10/16 | SEA | Napoli | 1 – 3 | Roma |  x5 | View events | More info |
| Sun | 09/10/16 | WQE | Wales | 1 – 1 | Georgia | Fourth official | View events | More info |
| Sun | 25/09/16 | SEA | Fiorentina | 0 – 0 | Milan |  x6 | | More info |
| Wed | 14/09/16 | UCL | Bayer Leverkusen | 2 – 2 | CSKA Moskva |  x2 | View events | More info |
| Sun | 11/09/16 | SEA | Chievo | 1 – 1 | Lazio |  x7 | View events | More info |
| Tue | 06/09/16 | WQE | Sweden | 1 – 1 | Netherlands |  x4 | View events | More info |
| Sun | 21/08/16 | SEA | Genoa | 3 – 1 | Cagliari |  x7 | View events | More info |
We're going to finish with ten men , aren't we? Tell Craig Gordon to watch his challenges. And Scott Brown.
I don;t understand fully how this betting lark works, but I'd risk a shilling on five or more bookings in the game.
Yesterdays caption competition denanded an explanation of this..
which we got from..