Celtic visited Kilmarnock last night, its the sort of thing you have to do when you're a football team, and like several other visits, the players just got on with it.
Rugby Park and its awful pitch isn't the best place to play or watch football.
With the referee grading fouls play in his own novel and refreshing way, it was even more difficult. Celtic picked up a number of bookings which were bizarre, whilst Kilmarnock, in the age old style of a team which knows it can't compete kicked everything that moved.
Then you had that pink strip.
I don't care how much New Balance are paying the club. See whoever looked at this design, twiddled his pen and said
"I think we're onto a winner here.."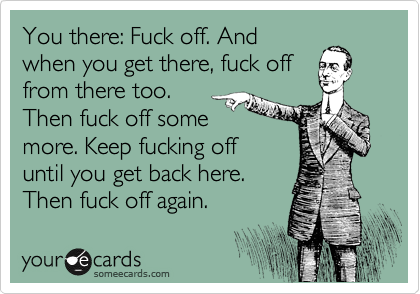 Its an embarrassment. No one who ever wore pink was taken seriously. That isn't going to change any time soon either.
The black one is bad enough, but this one-I'd be surprised if anyone has actually bought it, and even more surprised if they were ever let out again on their own without adult supervision.
to the game itself, and it took a Stuart Armstrong goal a minute before the break to separate the sides, and that was about all there was worth talking about.
The pinks started with Calum MacGregor out of position at left back and Dedryck Boyata out of position at centre half, and they coped fairly well with anything that the Ayrshire side threw at them. On a difficult pitch there were more than a few stramashes, and when they got a chance to, Kilmarnock tried a few low shots on goal, but the defence didn;t seem to bothered, and Boyata, in his first game for a long time, looked a little less nervous than usual, and should be given time to adjust.
His confidence , given that he came from Manchester City where he had failed to break through, to what he may have thought was an easier gig at Celtic, must be lower than a joke about orphans, and there is a player in there.
In the next league game, or even next couple of league games, I'd line him up alongside Kolo Toure, who could be a godsend for this guy, if only to help him with his temperament.
Moussa Dembele failed to deliver away from home again, and at the risk of sounding like an idiot-or more of an idiot than usual, I'd take the best price we can get for him in January.
And we need to be careful here , becuase as Steven Craigan of BT Sport said..
"They don't have a second striker when Dembele and Griffiths are out."
There's something i can't identify about this guy, and I haven't taken to him yet, in the way that I have with other strikers down the years.
Joe Craig, George McCluskey, Frank McGarvey, Charlie Nicholas, Tommy Coyne and so on right up to Nadir Ciftci, I just have a gut feeling about him that warns me not to get too close to him.
Like with the girlfriend you know is only using you to practice on until she gets the guy she wants. You can't get too close to them because deep down you know she's only using you.
Or is that a restraining order ? I get mixed up.
Its fun while it lasts, but you both know it will finish one day, and rather abruptly at that.
Incidentally, the latest club to register an interest in Dembele is none other than West Ham, and whilst you may laugh, the fact that all of these clubs are interested means that the price he fetches is going up all the time.
There comes a time when you have to stick or twist, and this January we should twist. His stock is not going to be much higher unless we progress in Europe, and at the moment that looks unlikely.
After the game, manager Brendan Rodgers dismissed the rumours that Leigh Griffiths had been flinging his toys all over the training ground as he explained the strikers absence..
 "He's touch and go. We'll just see how it goes over the next week. He felt it tighten in the last 15 minutes of game at Wembley when he was sprinting after the ball. He felt something then but played on so we'll see how he gets on. 
"He's had a couple of wee niggles. It's important if you're not playing you have to condition, train and work well so you can last. For Leigh it's unfortunate because I felt he did well against England.
"We'll see how it goes, if he's not good for Wednesday then it's okay. We have players doing very well and we'll see how he's doing for the weekend."
Then he changed the subject to complain about the weather..
 "It was absolutely freezing and we had to dig in towards the end. It's a great win and a great feeling to win.
"We can't be greedy. It's seven clean sheets in a row. First half we played very well, we made a couple of mistakes in buildup play. Sometimes you have that. 
"In the main we were slick, movement wads good, we created chances and we looked exciting going forwards. We scored the goal at the end of first half, it was a very good finish.
"Second half give Kilmarnock credit, they threw it all at us. Lee Clark's team did him proud. We didn't have as many sequences in possession and it led to us playing on the counter.
"We had chances to finish but couldn't quite get the final pass. We can see the solidity of the team which we've been building. After a two-week international break it was a brilliant result." 
Fair enough, it was, and that kind of result in those kind of circumstances is the reason why Celtic are champions, and will be champions again this season.
Robbie Keane is a free agent.
Just saying.
Thirteen year old sensation-eah, i'll join in the hype and the other bullshit around this kid-Karamoke Dembele has been called up to play for England in December. Despite having played for Scotland at the same level, he's still free to choose who he wants to play for.
Whoever is looking after him needs to have a word with himself.
Were it I who was responsible for the kid, he wouldn't be playing for any international side at this stage, and he would be learning his trade at club level.
Given that the Scotland under 19 coach is alex Rae, though, its not too difficult to see why he's heading south.
Anyhow, he'll be burnt out by the time he can buy a beer in Tescos at this rate.
Give him peace, and let him get on with learning. International football can wait.
All this attention is going is going to his head and its not going to help him keep his focus where it should be-and thats on the pitch.
Speaking of which…
Rangers will finish second easily, says James Tavernier
Arguably the main asset at the club, and the only one who might command a seven figure transfer fee when he leaves, Tavernier may just be banging his own drum here, but then again, all this exposure might have gone to his head..
Not surprising really, when you're talking to a slavering Roddy Forsyth, who didn't feel it necessary to point out a few . well, instances of complete bollocks in the words of the player.
I figured I'd help.
"We believe we can finish second, easy. 
And we believe in Santa Claus, the tooth fairy and that if you leave your shoes by the back door, little pixies will mend them overnight.
The games where we've dropped points have been all down to us,"
He's on to something here.
"It has never been the case that a team has been better than us. 
Nope, it' sgone.
"We haven't been great on the day, or we've made a mistake, but we fully believe we are better than the other teams in the league. 
They've not been that great on any given day.
"It's always a tough one to take when you drop points before an international break. You are looking to rectify it straight away but we've had to wait. 
Usually they drop more points. But , like everyone else at Ibrox, he talks a good game.
"We'll get the opportunity against Dundee and we'll be looking to take it. I certainly feel ready to go again. Our form before the Ross County game had been good, we'd probably played as well as we have done all season against Kilmarnock. 
Ah, well, a good performance aginst Kilmarnock and second place is there for the taking.
"That's why dropping those points was so disappointing. It was nowhere near good enough but we need to show it was only a blip. 
He means "another blip " so many blips, in fact, that they sound like the speaking clock before it tells you what time it is.
"It's been a slow start to the season but we have been improving. We feel we're good enough, 100 per cent. Second place should now be a minimum. 
A minimum ? Is he suggesting that , as in a horse race, they should aim to lie just behind the leader and then make a late run for the winning post ?
"We haven't played Hearts as yet, but we have played Aberdeen. If we play to our potential, with the players we've got, we won't fear anyone else in the league."  
Aye, two out of their next three games-I think-are against Hearts…which could mean that they are back in the mix for a European place, but equally likely, it could mean that the magic hat, already missing, is declared to be lost forever.
"I want maximum points, and that's not unrealistic 
It is. It really is.
"If we play the way we can do we can get maximum points but if we get one draw out of all of those games then we've had a really good run. 
Am i reading that right ? Is he suggesting that one draw will constitute a good run ? Perhasp Roddy should tell him to slow down, as he's not making any sense.
"But we're Glasgow Rangers ….
Told you. not maing any sense at all.
and we shouldn't be expecting to lose any of those games. We want to win all of those games and that's why I want to see us getting maximum points. 
And I want Sofia Vergara for Christmas, which is equally unrealistic..
"We've got past the stage now where all the lads are in and they've gelled, so we can prove to ourselves and everyone else how well we can play and the results will follow. We're a team that plays from the back with a fast-tempo and moving the ball around the pitch but sometimes we've lacked the dynamic movement we normally have and it hinders the team a little bit."  
This is James Tavernier talking about "rangers ". I felt I had to remind you at this point.
"I'm on a dry run at this minute, I don't know if it's maybe the slow start we've had. We went out the blocks last season and were scoring a lot of goals. 
Thats becuase they were in a lower division. you'd think his manager would have pointed out to him that it would be tougher this season, and that would seem to be the reason for the slow start.
"I've got two to my name so far and clean sheets are a massive thing. I got questioned about my defensive side. Obviously, I've been working on that to be a much stronger defender and the goals will come if I get into positions." 
Two goals ? It's a bugger when you step up a level and the opposition won't let you score.
His manager, who has also been found out at a higher level spoke about another of his players who has struggled in the rarified Premier league atmosphere..
Warburton warbled…
"Joe Garner is 10 games in. I use the example of Andre Gray, who is probably worth £30million now. He scored two goals in 10 for Burnley and six in 20, so Joe's ahead of him." 
No wonder the fat controller won't let him speak. His heads gone, and the rest of his body won't be far behind.
But then, thats kind of the norm over there… the right hand doesn;t know what the left hand is doing.
No. Hands, I said. not eyes.
Grame Murty, the Ibrox development coach, said to the clubs tv channel, that it wasn't all about winning at that level…which is just as well, as his side are 12th in the league
GRAEME MURTY insists the development of young players at Rangers has to be about more than simply just winning matches.
The under-20s side sit 12th in the 17-team SPFL Development League with four victories from the 11 matches they have played so far, but quite often, the side has gone into games with an average age of less than 18, indeed as low as 17.4 on one occasion.
"I think if you talk to the teams we are playing against, I think they would suggest we are doing things the right way – we are playing good football, we have good footballers and they are doing the processes we have asked them to do in and out of possession, but they just haven't found a way to win yet. 
Which you would think is pretty important for any team that is developing.
But then.. on the other hand..
A strong development side saw off Ross County in an evenly-balanced match at the Global Energy Stadium in Dingwall. First team stars Danny Wilson, Barrie McKay, Martyn Waghorn and Philippe Senderos and Matt Crooks all started for Graeme Murty's side against a County XI featuring ex-Gers David Brownlie and Dylan Dykes.
That may well play havoc with that average age statistic.
Again, they are just telling the support whatever they think will keep them off their backs, something that we have seen before…
A failure to spot the signs and deal with the problem the second time around will inevitably lead to the same result as the first time.
The petition to demand answers from the SFA has stalled a little, at around 4000 or so.
Arguably it has done its job in drawing attention to the issue, as the papers did pick up on it, but its nowhere near enough to try to force change.
Here's the link again, and wherever you can put it, please do.
I'm going to try a few things later when I get back from work to see if i can raise its profile, but any other help would be much appreciated.
A sustained campaign is required here, and unless anyone fancies tying themselves to the railinggs outside Hampden, then this is the best way.
for those who doubt it would do any  good, look at how quickly the press picked up on it when it was only 3000 names.
How quickly do you think they'd be on it if it was thousands more.
Do your bit.
By the way, for those of you wondering, the Knob of the Week yesterday won for his use of a scarf that said "England -Scotland " on it. Yes, i am aware that our CSC president is a fully paid up member of the tartan army, but I'm not quite sure how that helps your argument.
I used to go to Scotland games as well, but gave up after a game against Norway when it dawned on me that the highlight of that match was the singalong with Donnie Munro, once of Runrig at half time.
I think it was that game when Chris Iwelumo missed a sitter and Stephen Thompson got on as a substitute.
I think that helps my case.
The big picture yesterday was this, an unused still from the current BBC series Planet Earth II
A wee bit of imagination gave us this..
Celtic face Barcelona again on Wednesday, and today, can someone explain what they tell me is a picture from that city taken back in 1936..