Celtic diary Tuesday November 1:Injuries, Plans and Resolution 12
Tonights game in Germany against Borussia Moenchengladbach was always going to be as difficult as spelling the German clubs name correctly, and it didn't get any easier when supporters learned that Leigh Grifiths, Jozo Simunovic and Kolo toure didn't travel with the squad.
Toure has an injury, Simunovic, strangely, isn;t going to be risked as he is recovering from an injury, and Griffiths has promised the boss he'll make his own way there.
Its entirely possible he might not arrive on time, and blame his satnav, the new Tim Tim given to all Celtic players as part of a sponsorship deal.
Manager Rodgers confirmed the omissions;
"Kolo has been injured for little while now, he's still not available,"
"Jozo has been managing his game over last few weeks, he just can't turn it around physically in this time.
'It's about being careful because he is a very very young player.'If we want to have him over a period of years here – to maximise what we can get out of him – then we have to nurture him through that.
"Leigh took ill on Sunday, couldn't train. But the medical team felt it was better he stayed at home. It was unfortunate.
"All those players, along with Kieran, you can't control it or worry about it. You just hope they are back as soon as possible."
Up front, Celtic are fairly well covered with Moussa Dembele a capable deputy for Griffiths, but in defence we may have one or two issues, as the boss needs to decide who should partner Erik Sviatchenko, who has now had more partners than Liz Taylor.  Either that or we go woth Christain Gamboa, the unconvincing siging from West Brom, and shift Mikael Lustig over to centre half.
The absence of Keiran Tierney was bad enough, but at least Emilio Izaguirre can step in with minimum fuss to the left back role, its the other flank that worries me, as Gamboa is not so much a right back as a draw back.
Eoghan O'Connell is favourite, purely because he has played alongside the big Dane before, but theres always a chance that Dedryck Boyata could return to the fold. Worryingly, becuase then I'll have to try to remember how to spell his name.
And you thought yesterday was Halloween.
With all the problems the team has ahead of the game, manager Brendan Rodgers decided now was as good a time as any to lower our expectations;
"I would hope Celtic are a last 16 team in two or three years time, absolutely. And consistently.
"I think that was the aim for me coming here, it was to really build the club.
Thats not to say he's written off this years campaign, but it does kind of deflect from the issue. The real test for Brendan will be keeping the players around for long enough to build a side capable of reaching his targets.
Forster, van Dijk, Wanyama, Ki, Ledley. and hooper would all still be with us if the club could have afforded to turn down the money on offer to them, or was able to go some way to match the money these guys are now earning.
The reality is that Celtic cannot match the wages, nor afford to turn down inflated offers for players.
Which will make the managers job a lot more difficult.
He hasn't given up on this season, though, and came out swinging when talking about tonights game;
"We are playing to win, we are not playing the game not to lose Borussia have played four league games and not scored a goal. If we don't make a mistake, there is the possibility they won't score in this game.
"We need our 'A' game. We come into it full of confidence. I've seen from my team that they learn and learn well.
"The Champions League has been a brilliant experience for us and will prove to be a great foundation for the next few years.
"The only thing we are concentrating on is giving it everything here. Of course we can win here, if we play as well as we can.
"We are only concentrating on the next game, not the last 16.
"We need to make sure we don't make mistakes. If we don't make errors in the game, we can get something from it." 
Thats true, but European form suggests we will make mistakes, and we will be punished for them.
And the manager was playing down our chances;
 "Realistically, we'll go into them as underdogs and the only way we can challenge that is to put in the maximum effort that we can and play tactically and with concentration to the highest level that we can.
"The game against Gladbach at home was disappointing because we didn't play out of our shape. It was the least effective that we've played.
"When the players watched it and analysed it they learned."
Diary's a bundle of laughs this morning, isn't it ?
Truth is, the pressure is now off. The injuries have provded us with an excuse, and so the team should be more relaxed than we could probably have expected, and therefore less prone to mistakes.
Borusssia will be looking to win this one as it gives them an advantage over Manchester City, who they face in their last game, and may , by then , only need a draw to progress…
So the pressure is on them.
Their coach, Andre Schubert, agrees, in public at least, but having set up so well to deal with Celtic in glasgow, you get the feeling he knows how to deal with the hoops tonight as well.
"It's going to be a difficult but at the same time a wonderful challenge for us,"
"None of my players need any extra motivation. We want to take control of the game and then see if we can get one, two or three goals
. "Celtic are a dangerous team because they have nothing to lose
They can afford to take risks.
"They have players like [Moussa] Dembele who we need to keep a close eye on. I'm confident, though, that we have the quality in our side 
to beat them again tomorrow."

           
So the onus is on Rodgers to spring a surprise..
Maybe one a little more thought out than that.
And presumably one better than the suggestion put to him by Scott Brown.
There was support from the only Celtic manager to thus far win an away match in the group stages, Neil Lennon, although he didn't really offer much in the way of advice. no doubt saving that for when Hibernian get another crack in Europe.
"Winning away in the Champions League is pretty much as hard as it gets for Scottish teams but it's important Celtic get something out of the game to keep the group going.
"Whether they can deal with the tempo, atmosphere and environment early on remains to be seen.
"They weren't shocked by Gladbach's performance at Parkhead, I just think Borussia were the better team on the night and hopefully the tables can turn for them on Tuesday.
"I think this Celtic team are capable of winning in Germany. They will have to come out and try to get something at some point so it will be really interesting to see how Brendan approaches the game.
"The Champions League away record won't be in his mind. Brendan will just be looking at the here and now and if he believes his team is capable of getting a positive result – and they are. 
A draw would be fantastic, a win incredible.
Just a couple of weeks ago, Celtic supporters were thinking in terms of getting four points from these two games, and maybe the players were as well, having been bouyed by the performance against Manchester City.
Those ideas have been dismissed, as Borussia have proved to be an excellent side, with a great coach.
If Celtic are to continue in euriope after Christmas, then tonight they will have to give the best performance of Brendan Rodgers tenure.
And even that might not be enough.
Back at the ranch, and after a few long trips north for discussions with the Resolution 12 guys, I've now got all the information i need, and the permission, to outline the story from start to finish, with all the documentation needed to fill evryone in on where we are so far with the campaign to draw attention to the SFa and all its wrongdoings.
It'll take a while to put together, but it will be put together.
I've waited long enough for Grant Russell, for instance, to lay out the questions he asked that managed to elicit a vurtual word for word response to his questions.
Therfore, I can only assume he didn't ask those questions, and instead of waiting for him, and others , to inform everyone as to what is going on, and how it has been done, we'll show you everything towards the end of the week.
If there's anything you think you need to know to allow you to fully understand whats going on, then don't hesitate to ask.
After all, you won;t get answers from the SFA or the mainstream media, becuas they would rather it all went away.
Which it isn't going to,and at this point, we just want to bring everyone up to speed on where we are at.
Then we can move on to the next stage..
Aye, hold your head, Regan.
You might want to avert your eyes as well.
Or you could do the honourable thing, and ask one of your secretaries to draft your letter of resignation.
Ah , wait, Honour.
Not really something you'd associate with the SFA. As you will see.
With the press poised to gloat over a possible European exit for Celtic, there have been another couple of examples of spin in favour of "rangers ", the club who replaced the now defunct Rangers, who were founded in 1872.
As the easier run of fixtures looms again for the new club, their support will begin to feel they might last the pace in the big league and even challenge for second, but then again that support still thinks a club can exit liquidation without actually paying off the debt.
So step forward Matthew Lindsay, who presumably is trying to get a gig with the Only an Excuse team, the peepil need you.
Unlike the material used by the BBC football comedy, though,  his stuff is genuinely comedy gold.
JOE GARNER has finally come good at Rangers – after learning how to overcome the ultra-defensive tactics of their Scottish rivals.
And he is poised to supply the goals which keep Mark Warburton's side flying high in the Ladbrokes Premiership table in the months ahead.
That was the declaration from former Gers striker Gary McSwegan today as he looked back on a encouraging week for the player.
Garner has struggled to justify the £1.8million transfer fee that it required to secure his services from English Championship club Preston North End back in August.
The 28-year-old scored with a header against Celtic at Parkhead on his debut in the Old Firm game, and in his first start for his new club, back in September.
But that close-range effort, in a game which his side lost 5-1 to their city rivals, was the only goal the striker managed in his first seven appearances for the Ibrox club. 
He has scored twice in two games since, against St. johnstone and Kilmarnock.
That takes him to three for the season.
Gary MacSwegan, who played for the old club, is impressed.
 "No disrespect to Preston, but down there he wasn't at a team that's dominating games. At Rangers, teams sit in.
"He has got two banks of four in front of him. Opposition sides put nine players behind the ball. That is hard for any striker to break down.
"Down at Preston teams came out at them far more and they hit them on the break. There were more opportunities for Joe to do things in space.
"It is a different scenario up here. He is being crowded out in games. But on Saturday he won a lot of ball, held it up well, enjoyed some nice touches and put in a good honest performance.
"It can be hard when you're a striker. You're at the sharp end and when you don't get goals it can look as if you're not doing your job.
"He is in there and six or seven boys can do a job in the front three positions. But he has certainly stake a strong claim for a place with his performances in the last week. I am sure he will go from strength to strength."
You see, it would all be easier for Garner if teams defenders stopped spoiling his chances by defending. It's putting him off his game.
Though in fairness he is only a dozen or so goals behind Moussa Dembele, who presumably gets handed the ball by defenders whenever he's in their penalty area.
Is that why "rangers ain't doing so well ?
Well, that and this , I suppose..
Like the way they handicapped Celtic when old Rangers were paying out tax free loans instead of wages, presumably.
Maybe we could have players registrations held up, or be forced to play at Hampden at exorbitant rents, or our bank accounts could be left lying around for the "rangers chairman "  to have a look at.
They've got form for that, you know.
No doubt Tom McDade made an equally strong statement whe they had three teams available for all the different competitions their now defunct club was involved in.
There was disaster for the poppy police when FIFA announced that England and Scotland won't be allowed to wear poppies on their shirts when they face each other in a World Cup match on Armistice Day.
Not to worry, I'm sure everyone else will be wearing one.
The two total wars of last century were catastrophic.
Perhaps if there were any politicians or commentators around old enough to remember this, then there would be no need to be so patriotic about the poppy, which has had its meaning skewed to show we all support the British and American forces and their campaign to bring democracy to those who had managed perfectly well without it until they found out they had oil.
As i said yesterday, if you want to wear one, wear on. If you don't, then don't.
Far more worrying for any Scotland fan must be the fact that Scotland will be wearing "Hello Sailor " pink, as described by homophobic radio presenter Derek Johnstone,
Johnstone, not noted for his talent as a radio presenter, then apologised for his remark, and most definitely did not snigger when someone said he didn't think much of  Hamilton Accies.
Pink is not a colour for football shirts. Neither is black, purple or brown.
The idea of football is that you play for the shirt, you are proud of your club colours.
Something that has escaped the people who design these shirts.
Today as All Souls Day, and I leave you with this thought, promoting peace and harmony, from Liverpool Cathedral.
Maybe we should all take note of it.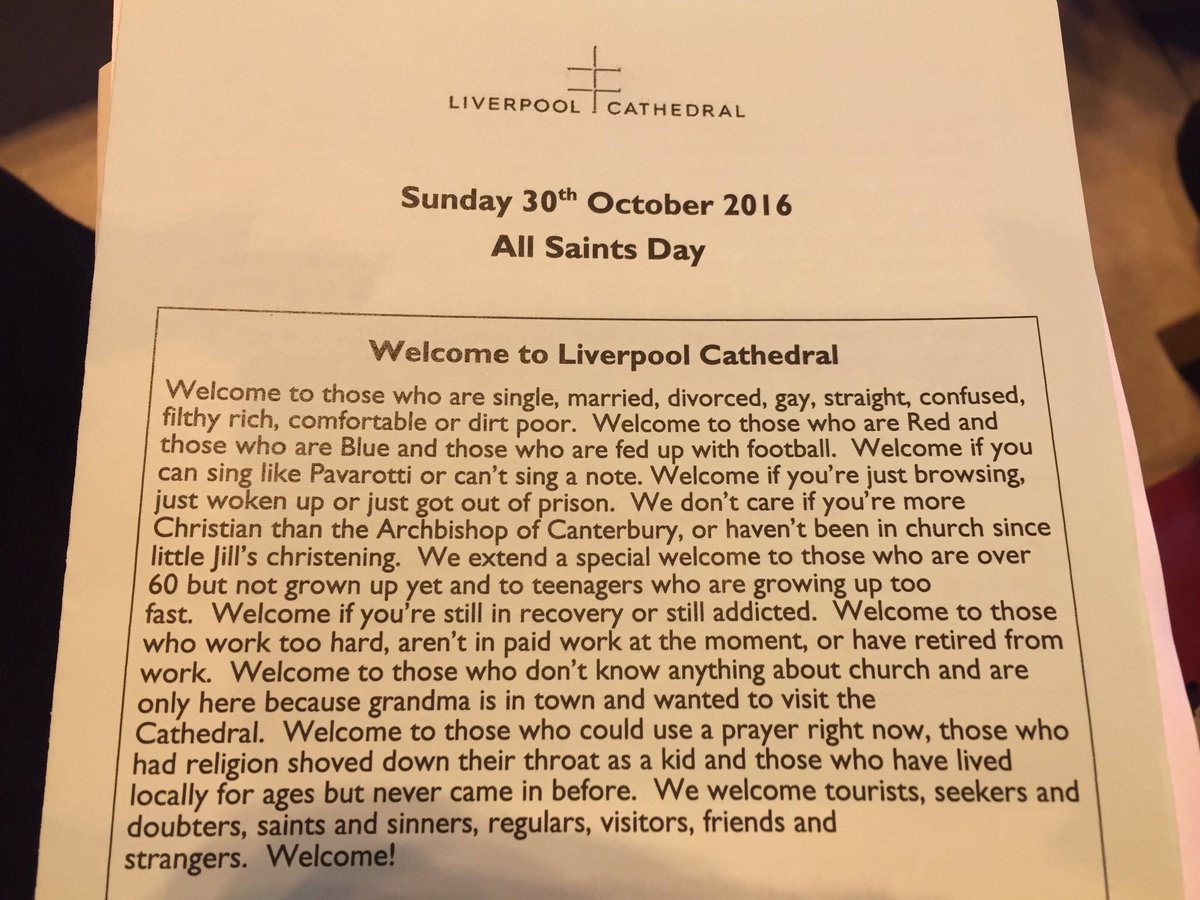 Yesterdays picture,
was won by me.
Staff at Unlucky Fried Pigeon hit back at complaints over undercooked food. 
So today, look at this, and don;t make me do it again.
This picture appeared on twitter, with the line
German Shephard – Free to good home, just come and collect the bastard.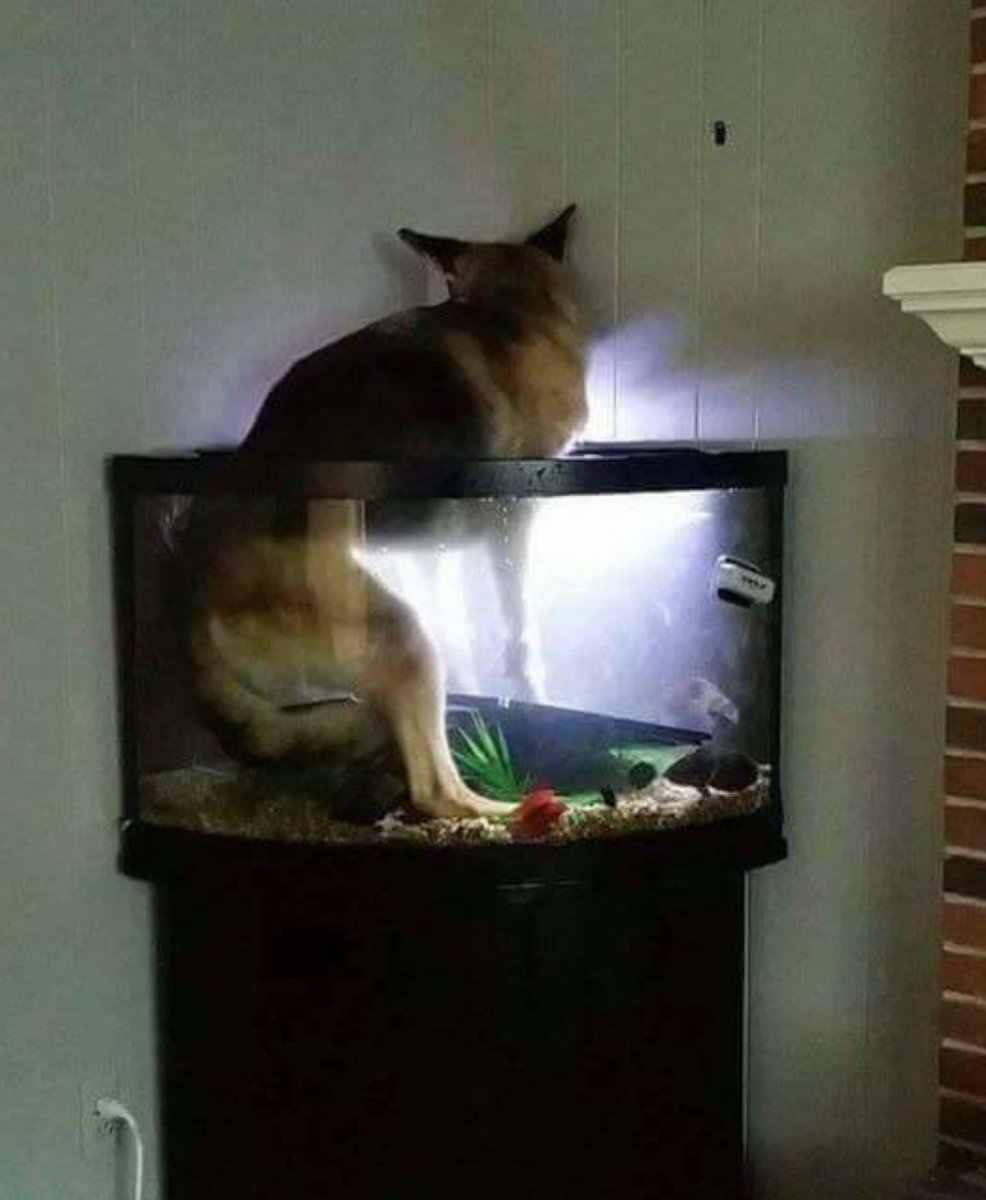 Can you do better ?