Celtic Diary Saturday October29: Celts To Travel To Dubai
Two trips in four days to the frozen north may well have influenced the decision to top up the tans during the January break  (7-14th) with a we rest over in Dubai, the artificial metropolis created for wealthy people who don't have enough friends to stay home all year round.
A full training camp is planned , and it certainly won't be a walk in the park, because it doesn't look like there are any, but the players will be getting back to basics with games of heidy-fitba in between the cars on the hotel car park.
The hotel rooms over there are the second most expensive in the world, losing out to Geneva, which is another place where rich people go to pretend they have friends.
It's not really a surprise that Celtic are going to dubai, as it kind of acts as a mirror for the board…
Dubai has been ruled by the Al Maktoum family since 1833; the emirate is an absolute monarchy with no elections (other than the few thousand Dubai citizens participating in the electoral college for the Federal National Council of the UAE). The ruler, Mohammed bin Rashid Al Maktoum, is also the Vice President and Prime Minister of the United Arab Emirates and member of the Supreme Council of the Union (SCU). Dubai appoints 8 members in two-term periods to the Federal National Council (FNC) of the UAE, the supreme federal legislative body.[55]
The Dubai Municipality (DM) was established by the then-ruler of Dubai, Rashid bin Saeed Al Maktoum, in 1954 for purposes of city planning, citizen services and upkeep of local facilities.[56] DM is chaired by Hamdan bin Rashid Al Maktoum, deputy ruler of Dubai, and comprises several departments such as the Roads Department, Planning and Survey Department, Environment and Public Health Department and Financial Affairs Department. In 2001, Dubai Municipality embarked on an e-Government project with the intention of providing 40 of its city services through its web portal, [ dubai.ae]. Thirteen such services were launched by October 2001, while several other services were expected to be operational in the future.[57] Dubai Municipality is also in charge of the city's sanitation and sewage infrastructure.[58]
The UAE has a Minister of Happiness, appointed by his High Highness Sheikh Mohammed Bin Rashid Al Maktoum. The UAE has also appointed a Minister of Tolerance to promote tolerance as a fundamental value of the UAE, a country filled with a diverse range of faiths and ethnicities,[59] and also a Minister for Youth Affairs. 
A minister for Youth Affairs ?
Over here, they try to keep that sort of thing quiet, or just join the BBC.
Way before the club pops over to the warnth of Dubai, today they must return to the north and tackle the challenge of Aberdeen, who haven't lived up to pre season hype and may feel they need  to kick start their season.
Should Celtic beat Aberdeen, and, of course, they should, then even this early six in a row looks more or less in the bag.
Of course, manager Brendan Rodgers won't be publicly saying this, as its essential he continues to drive the players to their maximum.
Especially as Derek McInnes, the Aberdeen manager, thinks that the game at Ross county has shown Celtic are not unbeatable.
Yeah, I know. 4-0.
 "I think it was something similar at Dingwall as the scoreline suggests it was a canter for them against Ross County but that wasn't an easy game for Celtic.
"Against Ross County, it took them to bring on Moussa Dembele, Scott Sinclair and Nir Bitton to get the job done.
"It shows the strength of Celtic because they have the luxury of making so many changes for such a difficult fixture.
"I think they have a schedule and a squad that allows them to make those changes.
"In our match against them, it was still in the balance when we were 2-1 down and still in the game when Mark Reynolds got sent off harshly and they scored from the penalty and the game ran away from us.
"I still felt at 2-1 down that there was something for us in the game but you can't complain too much.
"If the game gets stretched, as it did towards the end at Dingwall, then Celtic are the team that can punish you the most.
"Everyone wonders how you can get to them, so it is getting the balance of attacking and defending right and they are a tougher nut to crack than in the last couple of seasons."
There's a pattern developing among opposition managers, which goes along the lines of Celtic can be beaten, Celtic played very well, and it was an even game until those fenian bastards started scoring lots of goals.
Trios to Pittodrie are never easy, which reminds me, if anyone has a spare or two, there's a fellow who flew in from Belfast looking for a couple of spares, so if you can help, let me know on twitter.. @richiestoke.
For todays game Rodgers is stuck with a dilemma, does he stick with a few fringe players, or revert to what he thinks is his strongest eleven ?
Keiran Tierney will be out until at least after the Dubai trip after damaging ligaments during training…
CELTIC have suffered an injury blow with the news that Kieran Tierney is out of action for two months after he suffered ankle ligament damage in training.
The 19-year-old has been in superb form this season for the Hoops and has been an ever-present in Brendan Rodgers' starting XI before missing out on the midweek win over Ross County.
Everyone wishes Kieran a speedy recovery from injury.  
And so do all of us..
This means that Emilio Izaguirre will step up to regain his position, and possibly even steal the shirt on a permanent basis. Izaguirre is as good an option as Tierney, and with the next two Champions League games away from home, it will be refreshing to see the Honduran kick boxer snapping at some kidneys.
Stuart Armstrong may also have done enough to merit a slot alongside Scott Brown in midfield, though for the other positions it will be business as usual.
Gordon, Lustig, Simunovic, Sviatchenko, Izaguirre, Brown, Armstrong, Forrest, Rogic, Sinclair, Dembele.
Personally, I'd have Griffiths in the Rogic role to see what he can do there. and apart from that, the guys a goal machine and whilst we have an embarrassment of riches just now with Griffiths and in form Dembele, there should be room for the two of them in the team.
Scott Brown knows what it will take to get a win;
 "Aberdeen are a great team. They have pace, good midfielders, a good back four and a top goalie as well, so it's always hard to go up there. 
"They try to play football. They try to bully you as well.
"We need to try and stand up to the physical battles then get the ball down and move it a lot quicker than they can. 
"They've done really well up there against us for the last couple of seasons but we have a new manager with a new belief and a new philosophy with the way we are playing.
"We need to make sure we go out there and step up.
"It would be huge for us to go 10 points clear but you can't go in there thinking you can just go to Aberdeen and take the three points.
"As I said, we've struggled up there in the past, so here's hoping it's a positive result for us. 
"We're going to have to fight and scratch for everything up there because it's a great environment to play football." 
Aberdeen will be hurting after their midweek reverse to Willie Collums Hamilton, Celtic will have their minds on the midweek trip to Germany, and so frankly I'd take any kind of win and any kind of performance to get that win.
Its essential that Celtic continue to place at the pace they are, because once they slacken off, its difficult to get that rhythm back.
Daft rumours ?
They don't come any dafter than this one…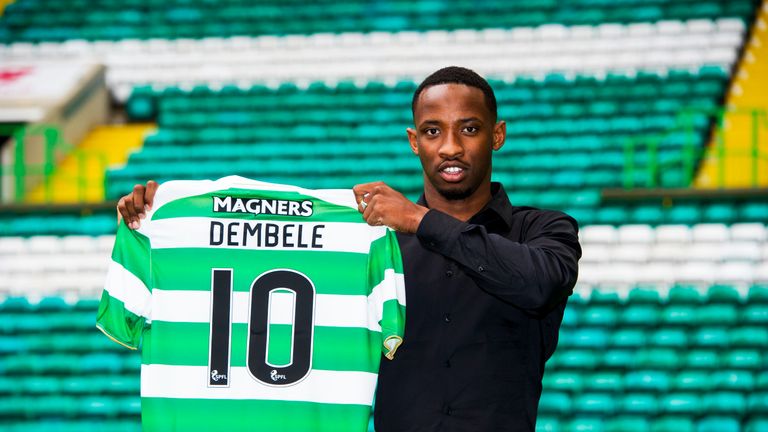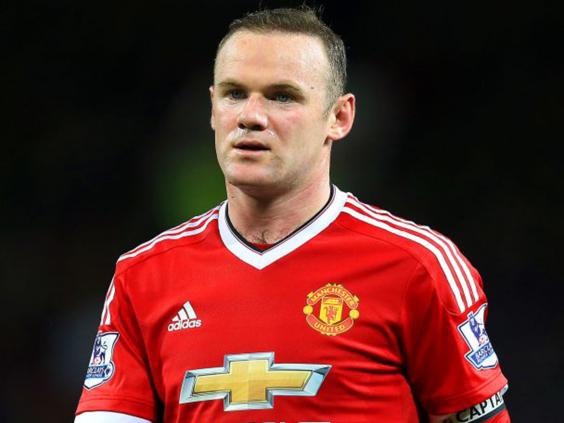 Keep that to yourself though….otherwise people will point and laugh at you until the deals done.
In other news, Ibrox tenants "rangers " released a financial report yesterday, and almost everyone seems to have ignored this bit, contained within..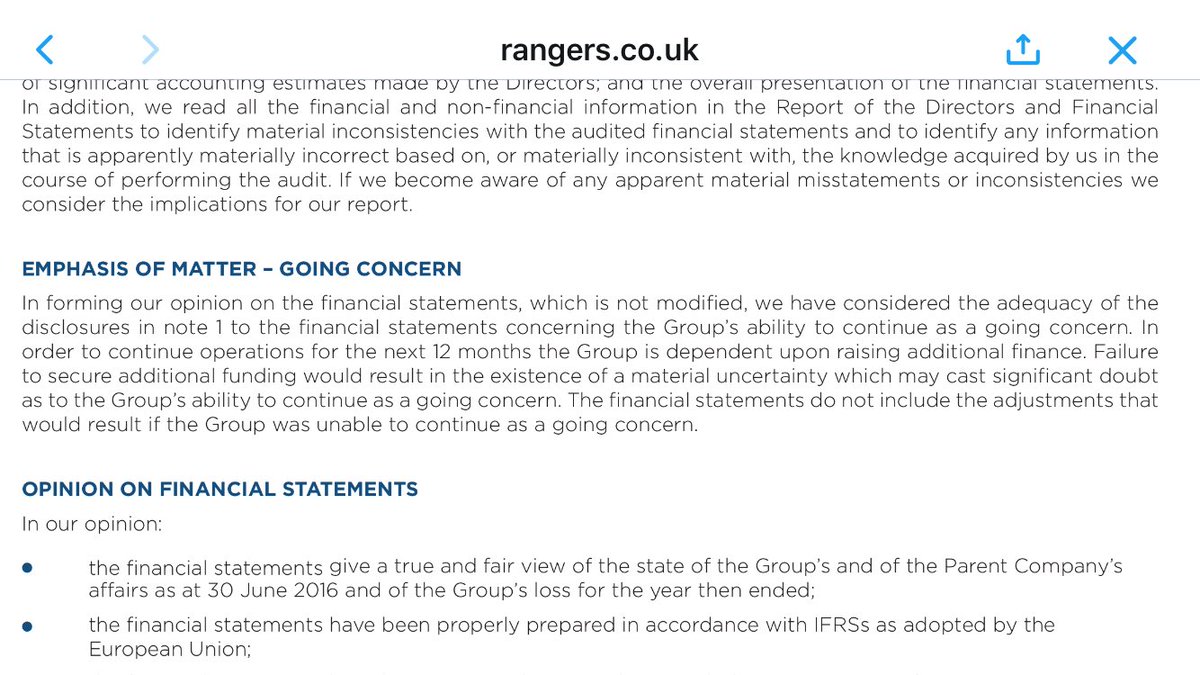 All we need now is the accounts, which if audited will give a clearer picture than this one, put together under the watchful eye of glib and shameless chairman Dave King.
Its worth remembering that as this club is not listed on any stock exchange, they can pretty much write their own rules when releasing this kind of statement.
King is hiding in plain sight, and will continue to do so for a while yet, as the accounts are now overdue. By simply throwing a few fish towards the bear he buys himslef a bit of time, but one has to wonder what he's really in it for, because this "rainjurs man " stuff is a load of bollocks.
And as for the accounts being overdue, thats probably because no reputable accounting firm will put their name to them.
We already have the Etims Knob of the Week award, and as it has been very succesful, we are constantly looking for other efforts above and beyond the call of duty that we feel deserves recogniton, and Etims colleague Desi mond spotted this on Football365.com
Dembele of the week – Bira Dembélé (Barnet)
Moussa may have scored the winner for Celtic in the Old Firm derby, but does that really compare to Bira selflessly dropping to the bench after a 4-0 defeat to subsequently see his team win 2-0 at Wycombe? No, it doesn't. This was proper football.
Theres certainly enough players to compete for the title Dembele of the week, and anything that helps Moussa to step up a gear can't be all that bad.
Yesterdays caption competition, the charismatic Joey Barton , on stage , complete with a handy hint in case should he forget who he is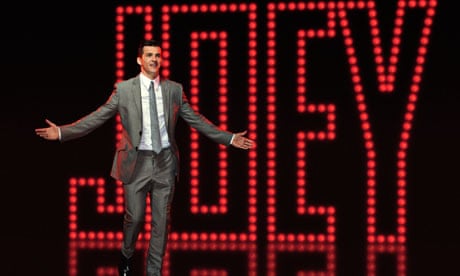 was scooped by none other than