Celtic Diary Tuesday October 25: The Emperors New Clothes
Sooner or later, someone will take him to one side and point out that he's probably better off getting a job in the city. Where apparently he used to do quite well.
Or whatever else he can find that's a little more suited to his talents. Didn't he used to make the tea at Brentford ?
Poor Mark Warburton.
He doesn't seem to be taking things very well at all.
After what can only be described as an hour and a half of shooting practice, and another goalkeeper managing to look world class as shot after shot went straight at him, Celtic finally got the breakthrough when Leigh Griffiths entered the fray and shook the Celtic forward line awake.
His ball across the goal, met by the back heel of Moussa Dembele found a gap between keeper Matt Gilk's legs which was almost as wide as the one experts spoke later of between the two clubs.
Celtic had already had a goal chalked off when Erik Sviatchenko headed the ball into the corner of the net, which isn't allowed and so he was penalised for this shocking foul
by this shocking referee.. who didn't make this gesture to the "rangers " bench shortly afterwards.
The talk afterwards, mainly from Warburton, was that the gap between the clubs had narrowed, though after watching more attempts on goal against his team than any other team had endured in any of the 112 matches in the top league this season, thats kind of hard to understand.
Some Celtic fans were understandably nervous towards the end of the game, as it would only take a deflection or a penalty to win the match for "rangers ", but the reality is they never looked like getting either, which meant that the box to box referee, whilst able to help out the defence, struggled to make any impact up front for his club, and truth be told, they never looked like scoring.
Neither did she, come to think of it.
It was after the game that Warburton put on is new clothes and gave the support a speech that was so far removed from reality that he could also consider a job writing speeches for the Conservative Party.
Though John Greechan of the Scottish Daily Mail showed he can compete with this by-line;
Warburton's players lost to Celtic in a tight Old Firm derby on Sunday 
Warburton told "rangers "tv, presumably one of those subscription only channels that don't appear on your bill in case someone sees it;
 "I hope you saw players being brave. Every team can improve but players stepped in, we worked hard and we created some very good chances in the second half. 
"We've got to look at today's performance and the many positives to come out of it. It was an open second half, although we felt we went too long too often.
"We have to recognise what we can do better – that's why we're here, to get better every single time – but in general there were many positives which we need to take forward now.
"All over the park we had good performances and I was delighted with the substitutions and the energy they added. 
"We've lost a game of football but I hope very much that this so-called gap is a lot narrower than people think."  
See, it's only a so called gap…
Oh, wait… by yesterday, he's altered his meaning somewhat…
'What we have to do is keep constantly improving. Improving our performances by investing shrewdly and astutely in players.
'And hopefully, as the weeks and months pass, we can close the gap. But we recognise and very much respect the fact that, at the moment, we can't match Celtic financially.' 
but they could, you know, as one fan has had an idea… under the name  Barking Mad, which at keast shows he's honest..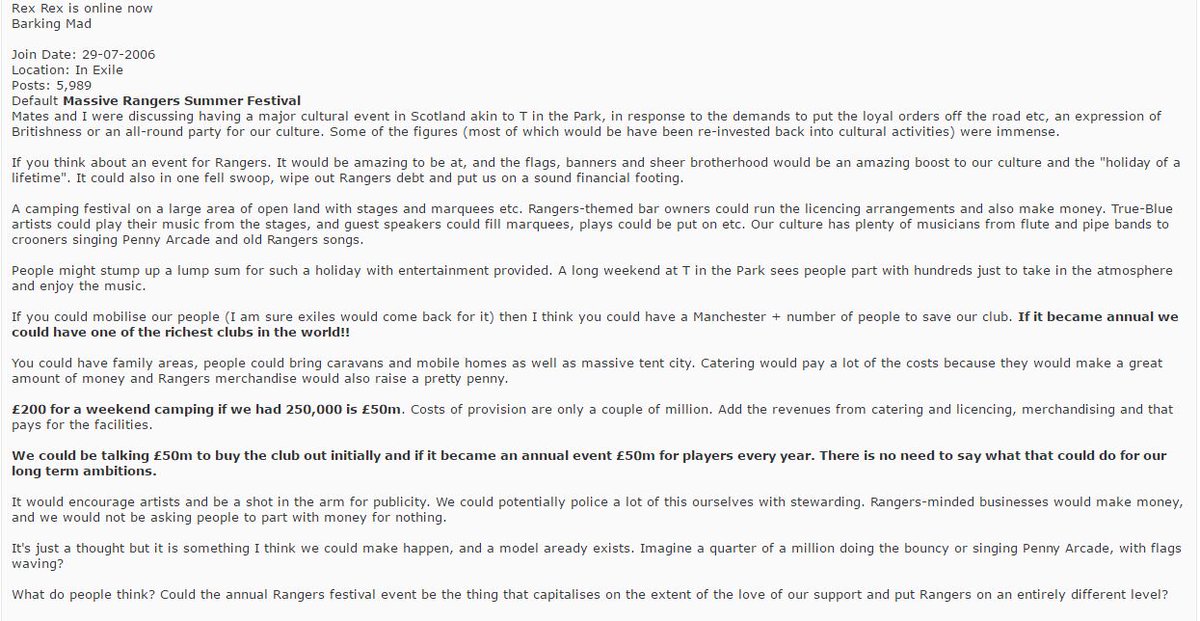 Warburton didn't go on to say that St. Johnstone, Hearts and Aberdeen , all above his side in the league, cannot compete with his club financially either, and he failed to mention that his club have spent quite heavily on wages and fees compared to anyone else in the league.
They haven't bought well, and the hordes are beginning to see through him.
Well, some of the ones in the press at any rate are starting to ask tricky questions, until of course they are flung out of the room by the fat controller.
As for the fan in the street, we were reminded why no decent person ever wanted any incarnation of them anywhere near the beautiful game..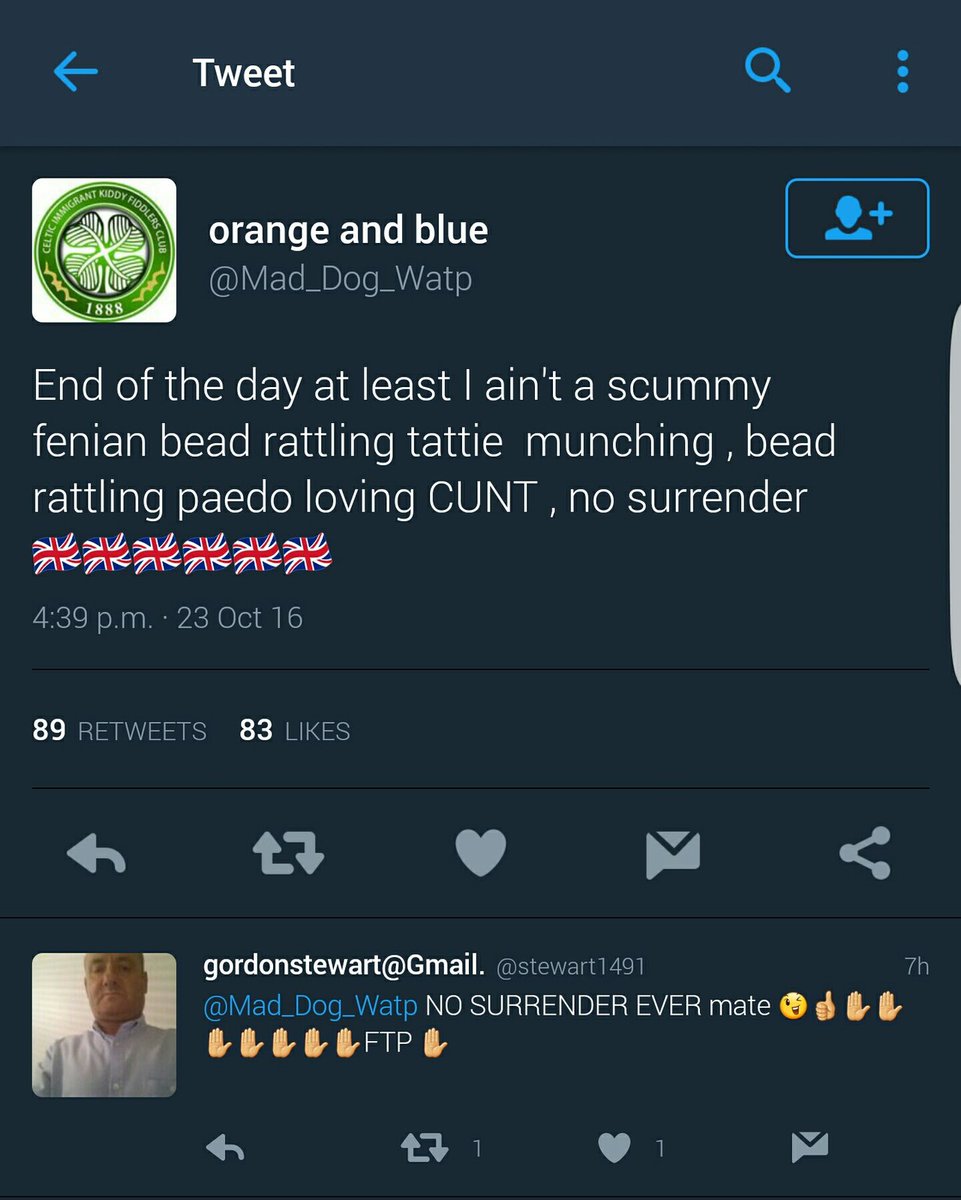 with anti Irish racism one of their specialities, it was refreshing to see that they have widened their horizons…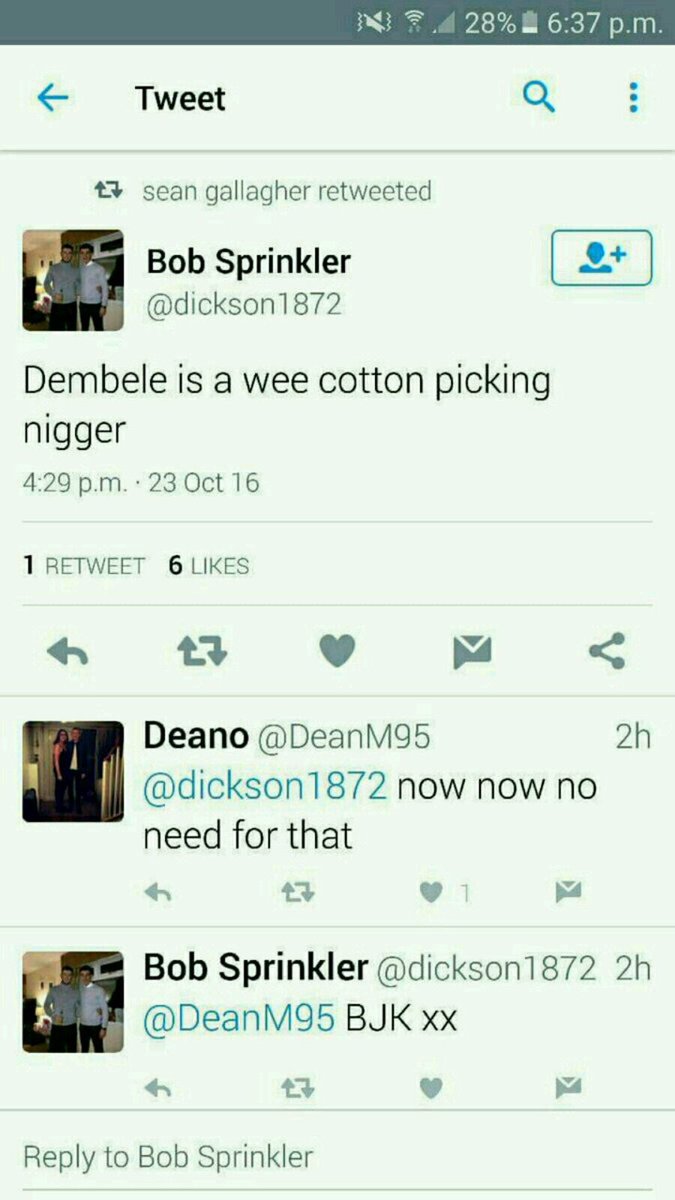 And then this…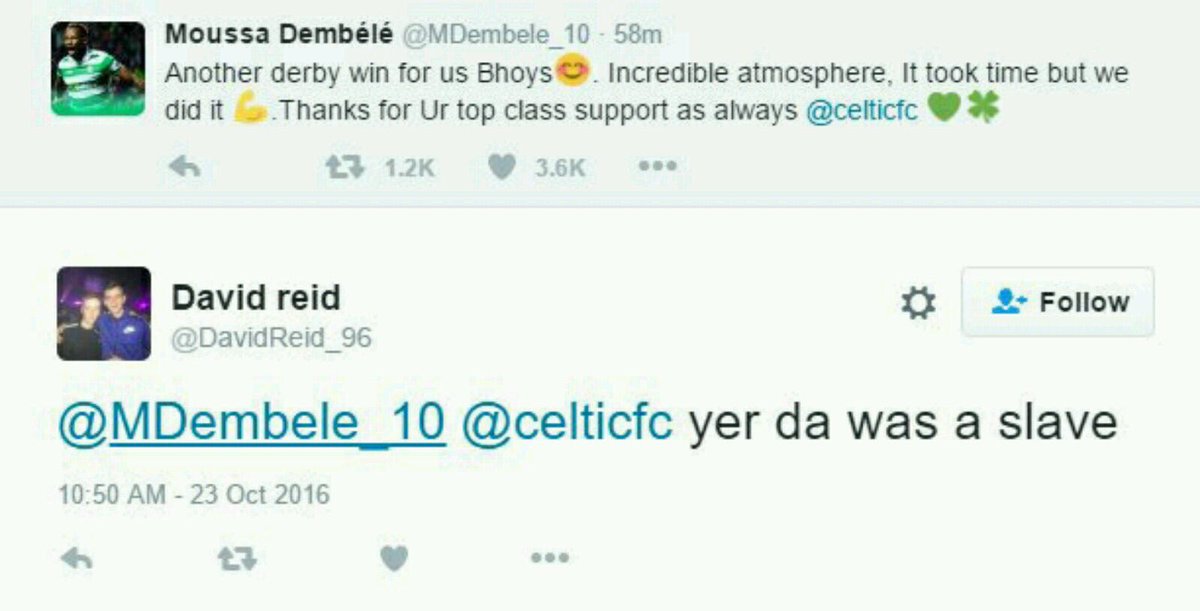 That'll be Police Scotland at their doors, won't it ?
Years ago, when the original club died, there was a chance for the decent supporters among them, the ones who don't want to continue the traditions of an outdated imperial institution could grab the bull by the horns and take control of their club. 
 There was a chance for those who felt a little ashamed by the actions of the men who killed their club to apologise to the rest of us and bring to us a decent, well run club which abhorred racism, sectarianism and all of the other bile which is now so common as to hardly merit a mention in the press. 
But that chance has gone, and it'll have to wait for the next incarnation. 
Will they have learned from their mistakes ? 
We'll have to wait and see, but Warburton may want to be a little more honest with his support. 
The next man will be.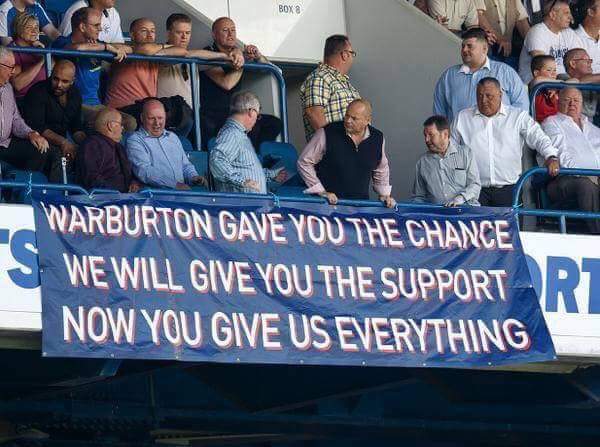 Meanwhile, Celtic will face Aberdeen in next months League cup final, and should the side overcome that hurdle, it will be the one hundredth trophy won by the club since starting out all those years ago.
Its a big deal, and of course you can't have a treble without the League Cup.
So, here's to a good day at Hampden against a side that at least will try to play football, and a support that is there to watch it.
For that reason, how about a fifty fifty split in the ticket allocation ?
It will lead to a better atmosphere, and it is only fair to give the Dons a chance to sell 25,000 or so tickets, and encourage people into the game.
Unless they actually get a lift from the extra support and win, then it was a ridiculous idea and not one I was in favour of.
Hampdens a funny old place…
It would be much more fun  if we could all pay at the gate and bring beer, fags and sandwiches.
Saturdays Caption competition, should you need reminding, was this…
The winning caption was this… an incredibly good spot…