The hoops got the points yesterday with a 2-0 win over Motherwell. The Lanarkshire side had obviously decided that there was to be no further humiliation for them in Glasgow, and opted to play a little defensively.
It's games like this that win titles, and the result means the league table now look like this;
St. Johnstone didn't win, which means they could be letting themselves in for a battle for a european place with newcomers "rangers", but the long season may prove to be the clincher for the Perth side, as they've been over the course before, whilst the Ibrox side are mostly new to this level of football, and the demands it makes.
 With only three points separating the lower seven places, there's absolutely no point in trying to predict how that will end up, and there's even time for anybody except Saints, Hearts , Aberdeen and Celtic to get caught up in the bottom six, and possibly even a relegation/playoffs dogfight.
But as the new club are doing better than expected, there won't be any calls for reconstruction just yet, unless they , as is thought could happen in some quarters, enter administration.
 With the Champions League visit of Borussia Moenchengladbach on the agenda this week, Brendan Rodgers will be pleased that the game against Motherwell didn't lead to any injuries, and I have to admit that after the game, checking the news reports, I felt a bit like a man looking for information on his mates after there's been a car crash. Thats what playing Motherwell is, just getting in and out without getting hurt.
Rodgers was happy enough with how the game went;
: "It was a very good win on the back of being separated for a couple of weeks.
"I felt we played some great football in the first-half. We had some chances but I felt we didn't counter-press very well. That was my feeling at half-time. While some of our intricate play was good, and some of the quality of our football was outstanding, we could have created more chances had we pressed the game a bit better. That was the message at half-time.
"In the second-half we came out and played the game much better and more often in their half of the field. We got two today and arguably we could have had another five or six.
"But most importantly, on top of that, we never had a shot on our goal. Defensively and collectively they were very good in that aspect.
"We got a really good first goal and the penalty comes from absolute desire to get there before the keeper. Between him, the post and their bar it saved it from being more.
"I must give credit to Motherwell. Mark and his staff, in the last couple of times they have come here, it has been very difficult for them. It could have been a bit more today but they didn't come and play safe. I felt they tried to play and showed good moments in the game, but we were able to get the job done."
He singled out Kerian Tierney, who seems much happier in the hoops than in national colours, and showed this with one run where he danced past a couple of players, which impressed Mark Benstead, the hack who tried to get some information about Joey Barton from Mark Warburton, before the fat controller stepped in and ordered his execution…
#Celtic 's @kierantierney1 today – danced his way up the left, cut in, shimmy into area & hit bar. So good it got a standing ovation

Just shows there's one rule for some, and another for the rest of us. When I dance and shimmie before cutting in and hitting the bar, I get asked to leave the premises.
Rodgers said of Tierney;
"Everyone respects how committed he is and what he is showing is the growing confidence in him. What I like about Kieran is that, first and foremost, he's a defender – he wants to defend, he's aggressive, he gets up to people, he blocks and tackles.
"He's fearless in that way, but he's showing that extra bit of quality on the ball now so he's getting good experience playing against better players and being more consistent and confident. His run and dribble was absolutely brilliant and it was unfortunate that it never went in."
Looking ahead to Wednesday rodgers also confirmed that Nir Biton, Tom Rogic and Mikael Lustig will all be available, which effectively means Celtic will be at full strength for the visit of the Germans, who thanked Celtic for upholding another long standing  tradition when they left the floodlights on after the game to allow the German pilot to locate Glasgow.
The German side were held at home yesterday, and haven't been in the best of form lately. Manchester city have also been shown to be a little more vuknerable than the fawning english media would have you be;ieve, all of which means that we shouldn't discount the possibility of European football-in either competition-after Christmas just yet.
Especially if we continue to improve at the rate we did between the Barcelona and Manchester City games…
Returning to the Germans, a quick look at their results over the last month or so show that Celtic could reasonably expect, with a home crowd behind them, to win on Wednesady, but of course, nothing should be taken for granted. Teams raise their game at this level, and therefore domestic form doesn't really count.
14 Sep

 – 

Champions League Group stage

Man. City

Mönchengladbach

Mönchengladbach

Werder

RB Leipzig

Mönchengladbach

Mönchengladbach

Ingolstadt

28 Sep

 – 

Champions League Group stage

Mönchengladbach

Barcelona

Schalke 04

Mönchengladbach

Mönchengladbach
They don't appear to be overly handy at scoring goals, looking at that, and with only two wins since their opening UCL game, they might not be the threat many pundits thought they would be.
 However, the game should be treated with the heart and fire we saw unleashed on Manchester City, where a little more self believe could even have seen Celtic win.
Next weekend, Celtic have a League Cup semi final to contend with. Again, complacency could be our biggest enemy, but we'll deal with that game when we come to it. Noticably, Stuart Armstrong, Liam Henderson and Christian Gamboa all started against Motherwell, which gave them crucial game time should Rodgers need to rest any players after their midweek exertions.
Next weeks opponents were in Inverness on Friday, where they gained a credible three points, though the local paper may well have played its part by firing up the more delusional of their players;
An interesting story appeared in the Daily Mail the other day, which highlighted the downturn in viewing figures for Sky TV and its football coverage….
There will be considerable concern around football that viewing figures for Sky Sports' live Premier League matches this season have dropped by a whopping 19 per cent.
The dramatic year-on-year fall has occurred in the first season of a new rights deal with Sky and BT Sport having paid over £5billion between them for their three-year contracts for the match packages. 
The surprise slide in Sky's ratings comes despite an exciting start to the season plus the huge hype surrounding the managerial tussle between Pep Guardiola, Jose Mourinho and Jurgen Klopp.
It has been put down to factors including illegal streaming of matches, a hot summer, and the rival attraction of the Olympics.
But should the downward curve continue for the rest of the season this would be a frightening scenario for the Premier League, the clubs and all the TV rights holders.
A Sky spokesman said: 'It is a premature comparison when several high-profile matches such as Liverpool v Manchester United have yet to air on Sky Sports. We have shown the top 10 most viewed PL games so far this season.'
Oddly enough, they haven't mentioned the real reason for the decline, which is the piss poor English League, full of foreign players who don't give a toss for the club they play for, which is more often than not managed by a foreign manager who doesn;t give a toss for the club he manages, and if they don;t give a toss, its only a matter of time beofre the important people, the fans, don;t give a toss either.
 The fall of the english league could well be a lot closer, as more and more people ditch the subscription based service, as they realise that the outlay doesn't match the quality of programme on offer.
Any scottish fan who hasn't already cancelled the service now has a chance to ad to their pain by doing whats right, and dumping them.
Meanwhile, if they want to start cutting costs, they could begin with getting rid of these fuckwits, who have done more harm than good to Scottish football with their inept attempts at presentation, communication and professionalism..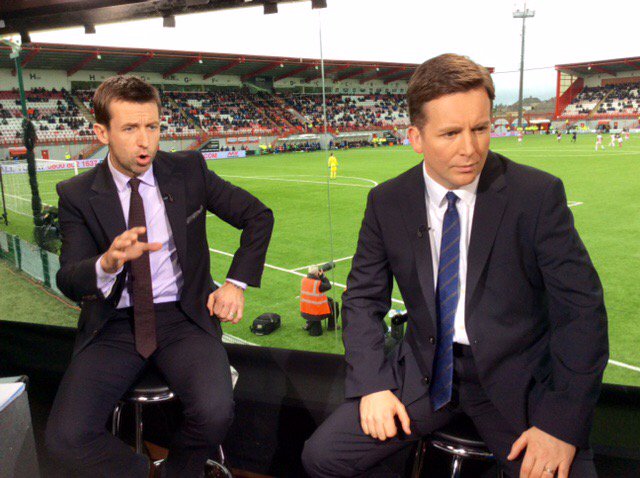 FC Palestina on twitter  have their new shirts available, for anyone who wants one..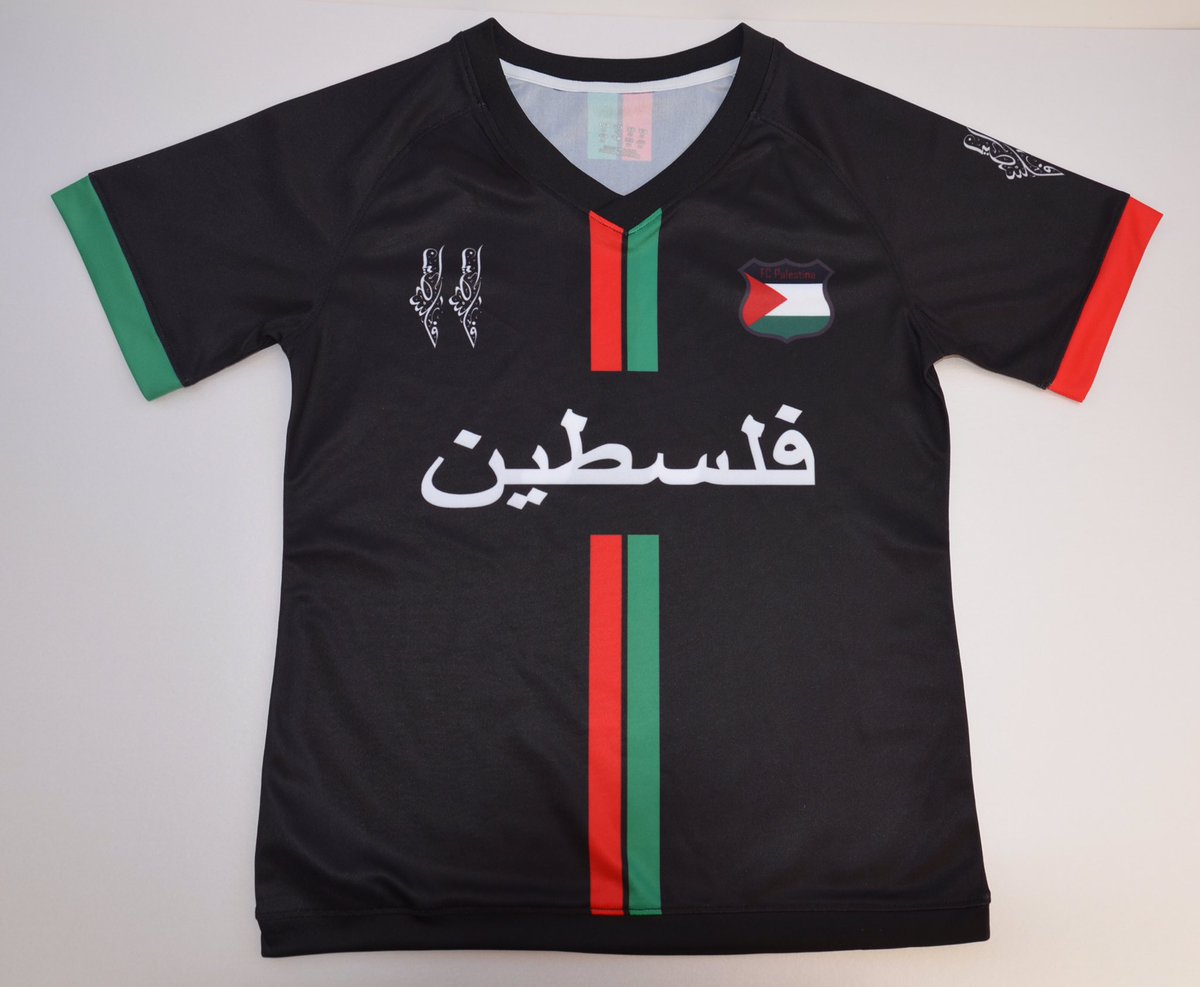 though I'm not sure how to get hold of one. If anyone knows help me out here, I quite fancy getting one.
Tell you what I did get, though, and thats Ally Begg's book, Beg To Differ of amazon, and its a thouroughly enjoyable read. Begg, a former Celtic TV presenter and member of popular rhythym and beat  combo Bad Boys Inc, who stormed the hit parade back in the nineties, tells of his affection for Aberdeen, his work in front of and behind the cameras in the media with a refreshing honesty which means he'll never work in the Scottish MSM, and if you're struggling to find a gift for someone, you could do worse than find it on amazon.
If you get it now, you can read it before you pass it on to whoever you bought it for. Its well worth a look.
There's not enough books about Scottish football that don't centre around Celtic or the other lot, though why the publishing industry targets a demographic that doesn't have opposable thumbs is a bit of a mystery, so when anything that isn't about them comes out, its usually worth a look.
 Caption competition returns today, as no-one picked up on the comments made by a couple of Everton players in yesterdays diary about the little things that Ronald Koeman has done since taking charge of the club which have led to all round improvements, something which may also be the case at Celtic…
Anyway, heres a picture from Detroit to muse over….