Celtic Diary Tuesday October 11: Things you Hear, and Things You Don't
Yesterdays piece seemed to provoke a little discussion among readers, and that can only be a good thing.
however, it didn;t provoke any comment from the club, which although it wasn't the intention, on reflection, accusations of intimidation of shareholders for any company could reasonably be expected to commented on. Can we expect anything from Celtic ?
Shareholders have been threatened and intimidated , could this be seen as an attempt to destabilise the company ?
After all, if buying shares in a company, and expecting the board of that company to act in the best interests of the shareholders warrants threats, intimidation and ridicule, then the average investor might be persuaded against investment.
I think some sort of explanation is in order….just so we can all have confidence in the board again.
Whatever they may think,  the intimidation of the shareholders is wrong, and Celtic  themselves may have done little wrong in this whole mess,  one could argue that they have done little right.
And it would be nice to know they are on our side.. That, of course, is if they are.
They haven't exactly been singing from the rooftops, have they ?
As for the press, and their lack of interest in this story, each and every one of them should take a good look at themselves in a mirror, and ask themselves if they have been doing their job to the best of their ability.
If they conclude that they have, then their next submission to their editor should be a letter of resignation.
After all, there are much more important stories to be covered, such as this one,  that will shake every Celtic fan to his very soul, when he sees it…
CELTIC stopper Erik Sviatchenko's partner Anne has finally got her own Hoops career under way – but her debut didn't quite go to plan.
Anne Rudmose and her team-mates went down 3-0 to Hibs on Sunday – but before a ball was even kicked the unfortunate striker had scored an own goal.
Tweeting about her first appearance for the club the Scandinavian posted a picture of her boots and socks with the meme 'Ready".
Sounds good – but unfortunately the phrase is the motto of Rangers. 
I though the motto of "rangers " was "Lend Us Some Money "
The story continues..oh, no it doesn't.
  Moving away from all that, there has been a lot of chatter on other things.
It would be wrong of me to attach any significance to a story or two we've heard, but for entertainment value only, and stressing that its too incredible-like the source-to be true, here's one we heard earlier.
Joey Barton, whose future is in doubt at "rangers ", whose future is in doubt, is a little miffed at the club for now.
Not because of his training ban, which was extended by a further week yesterday, or because of the charges levelled at him for betting on football matches, but because things haven't quite turned out how he expected them to at Ibrox.
Not that he's found Scottish football to be a little tougher than he thought, or that he hasn't found the form that catapulted Burnley into the English Premiership, although they might be reason enough.
Its because "Pep " Warburton showed up after a prolonged absence in the summer, and joey didn't get the player manager job he thought he was being signed up for…
Well, those sweetie wifies….what are they like ?
I quite clearly remember Warbsy welcoming Joey to Ibrox so all that can only be nonsense….
Is it nonsense you want ? Dundee are going to field fourteen year old George Johnstone in a development game, having noted the publicity and attention Celtic got when Karamoke Dembele made his debut in a league which fortunately for him didn;t have any minimum height requirements. Its worth noting that its a big day for the young fellow, and he's even wangled a day off scholl for his kids so that they can come and see him.
As ever, the chance of making a few bob has alerted the coaching staff at auchenhowie, or Murray Park, or Barrett  homes, or whatever its called these days, and they are about to trump all of us…  with their latest world beating youngster, Billy " The Tantrum " Mason..
That reminds me, here's a wee joke i heard…
Whats got two eyes and smells of shite ? Ibrox Stadium!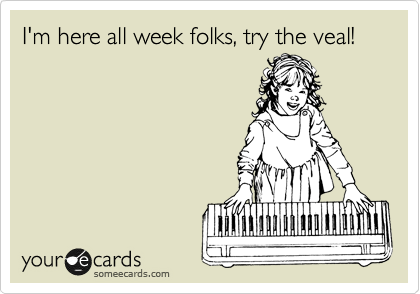 On a more serious note, with all this fuss about pre pubescent teenagers , toddlers and presumably a foetus eventually playing the midfield holding role, there were some words of advice for Dembele The Younger from someone who really does know about these things…
Islam Feruz, no less…who might just be finally growing up after falling for all the hype around his own ability, and heading south for money . drink and women…
"I've heard about young Dembele.
I've been told he has a genuine chance to go all the way.
"It takes me back to the situation I was in seven or eight years ago.
"The main thing is to stay focused and concentrate on football. If he keeps doing what he has been doing then he will continue to improve. "
He has been recognised by the Celtic Under-20 team. That will have boosted him.
"If he keeps progressing at this speed then who knows what he will be ready to achieve at 16? I hope he stays with Celtic, plays for their first team and score lots of goals. Never forget that playing football makes you happy.
"If he does that, the next step of his career will be a natural progression. He will not need to chase anything or rush into anything. "He just has to keep his head down, stay focused and not allow himself to be distracted.
That's the best advice I can give him."
"I remember it all just seemed to happen at once and hit me overnight. There was so much publicity. It was very hard to handle. My family and friends were also thrust into the spotlight.
"It's hard to cope when you are so young. It's easy to put your faith in other people and it becomes easy to lose focus on football.
"People will now want to get involved with him and, no doubt, promise plenty.
People will try to sweet talk him.
"But you must trust in your family, that is so important.
And stick to football. It's easy to become distracted and lose sight of the necessary development required on and off the field.
"The people of Scotland, in every walk of life, must try to protect him. I wish him luck.
" Mayhe something good might come out of the Feruz story after all… 
I'm running late this morning, as you may have noticed, due to being a lazy fat bastard who couldn't get out of bed, so we'll skip straight to todays caption competition… Scotland are playing tonight, or tomorrow, and Gordon Strachan has been handing out words of wisdom again… whats he saying here ?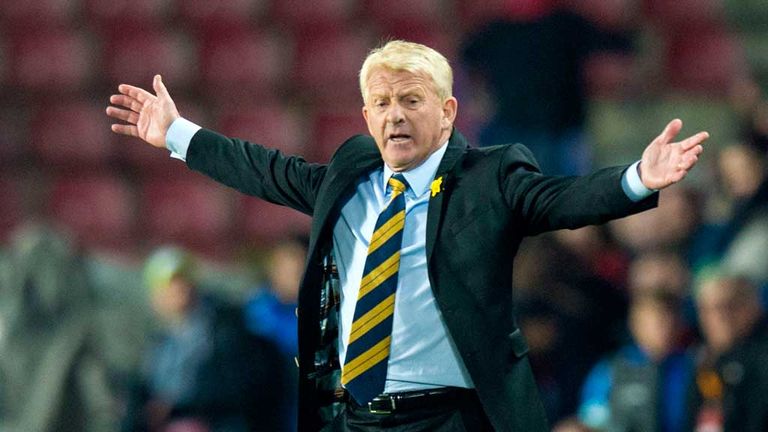 Which reminds me.. Tir Na Nog 09 , writing in the Alternative View, has put together a great wee article on Tommy Burns and Brendan Rodgers, and if you can pick up a copy, its well worth a read… if only for this picture..