We learned a lot during the Manchester city game the other night. Above all, I learned that Tramadol, amitrypaline and beer is quite a lethal combination, and should only be taken if you need to sleep for about 24 hours.
Which I didn't need but got anyway.
As you are probably aware, Celtic rediscovered what it means to be Celtic in what will be remembered y many as one of the great games of all time. The sort of game that makes you proud to be a Celt, allowing you that wee smile when you catch those in the media talking about how good the team were, and how good the support was.
But we knew that already, didn't we?
Celtic now go into the double header against Borussi Moenchengladbach, the first of which is on October 19 in glasgow, with a renewed sense of optimism, and perhaps even the knowledge that third place id doable and second place may not be the pipe dream we thought it was.
If Manchester City were surprised by the enthusiastic support at Celtic Park, wait until they see how many turn up at the Etihad.
Man city.com tickets this morning….just saying , like.
Though looking at the prices, its little wonder they can afford to pay such wages and transfer fees. although its also probably why they play to an empty gallery most of the time.
Now that the dust has settled after the game, and breathing has returned to normal, one or two facts stand out from the players performances that we may not have noticed during the game.
Captain Scott Brown put in a shift, we saw that, but note Nir Bitons contribution. Its difficult to judge from watching on the telly, but to me he didn't seem to be all that busy. but then again, his positioning off the ball may well have been crucial in forcing city to change their plans…
Someone else who has been under criticism is goalkeeper Craig Gordon, who has returned to the fold after Dorus De Vries got "injured " -aye, okay, Brendan ) and made one outstanding save and several important ones to keep Celtic in the game. It was good to see him play well.
The one to his bottom right corner was exceptional, and its fair to say that De Vries would probably not have got to that one. although he might have, in fairness, as his main weakness is shots straight at him.
The two full backs did their bit, galloping up the park, then turning round and galloping back. Any fears that Lustig wouldn't cpe were dispelled, as he thought more about when to run and when not to. Still did a fair bit of running mind.
Overall, the team came back from a psychologiacally wounding beating in the Nou Camp, and fought a noble battle, with honours even, against the most expensively assembled team in football history-probably-, a team which had won all ten of its games this season.
Something to be proud of.
There may also be a wee light shining on why Celtic will never be invited to play down south, something which i've certainly harped on about over the years, which has now got the agreement of Brendan Rodgers, who has managed at the top in both England and Scotland..
"There's no doubt Celtic are a major threat to nearly every English club.
"If Celtic were in England, they would be in the top four/top six clubs there.
"If you are another club playing in that league or Championship, or League One, would you want that type of threat coming in? I don't think you'd want it and that's the reality."
"It is going to be difficult for Celtic to be in the English pyramid system because of the sheer scale of the club. Most of our games are packed out now.
"Can you imagine Celtic with that resource? Then it can go as far as it wants then. It would be frightening prospect but an exciting prospect."
The downside of joining the English set up, and having the weath that comes with it, would be the resultant loss of identity, something Wednesdays opponents and their support know all about.
I'm happy enough with things as they are, an occasional tussle with the English sides is more than enough for me. Especially if we can stand toe to toe with them like the other night.
Two goal hero Moussa Dembele has seen his stock rise over the last couple of weeks, and the prospect of Dembele and Griffiths joining forces in the same team is up there with Hartson/Larsson, sutton /Larsson , Nicholas/McGarvey and Johnston /McClair.
As much as the system just now is designed  for one forward, you can't really leave any of them out. Except in Europe away, where they can take it in turns.
Dembele is on the list of europes top under 21 players, and you can vote for him to win here..
With that sort of praise comes the inevitable, however, and Arsenal are the first club to send someone up to watch him. Apparently.
Arsenal sent scouts to watch Celtic's Moussa Dembele on Wednesday night as they join Real Madrid and Bayern Munich in the hunt for the French wonderkid. Dembele, 20, scored twice in Brendan Rodgers' side's 3-3 thriller with Manchester City. And he has now attracted the attention of the European big guns who could make a January move for the ex-Fulham youngster. (Talksport ) 
His manager told the press;
 "He's an outstanding young talent and the beauty with Moussa is that he wants to improve, I think he still can. He's a big talent." 
When what he should have said was..
"He's okay, I suppose. He's handy to have around when Griff is injured, but to be honest his first goal was offside and he mis hit the overhead kick, which fooled the goalie. He's got a long way to go. " 
That way we might get a couple of seasons out of him, and then we can start to talk him up.
Mind you, there's no fooling Tottenham fans, who are lamenting their clubs lack of ambition in matching Fulhams valuation of the player back in January 2015
The player is enjoying himself, and he didn't come to Celtic for the money or the fame. He came to learn his trade, and the thinking is that he will be around for a while yet.
Another who is attracting attention is Keran Tierney, which comes as no surprise.. Manchester city got a closer look at him on Wednesday…
The Citizens have been keeping tabs on the highly-rated 19-year-old for the last 12 months and Celtic are aware of it. City sources have told SiaS that they continue to be impressed by the Scotland international. Tierney endured a difficult evening up against the reborn Raheem Sterling at Celtic Park. It was his rampaging run and cross, however, which resulted in Celtic's second going in off an attempted block by Sterling. City have fostered good relations with the Glasgow giants in recent seasons and currently have winger Patrick Roberts on loan to Celtic Park. They believe that has already given them a head-start start on other clubs who are starting to sit up and take notice of the Isle of Man-born starlet. (Man city clubcall ) 

The biggest surprise there is that Tierney was born on the Isle of Man, which surprises me. I though thats where people go to die, not to have babies. Well. Every day is a school day.
Anyway, now that we're all happy and our club is performing at the top level, someone has to come along and turn our gas down ?
Right ?
Yup. Right.
Fears over Scottish clubs' future in Champions League
The reporter no doubt then asked if there was anything else that could be done to prevent Celtic qualifying, and how soon it could be implemented.
The changes will be made, and we'll probably have to live with that. however, we do get extra co efficient points for winning the thing back in 67, so its not all bad.
Its old news, of course, but thanks to Lamont at BBC Ibrox for reminding us.
Caption comp-okay, it wouldn't be a diary if we didn;t find some way of mocking the afflicted..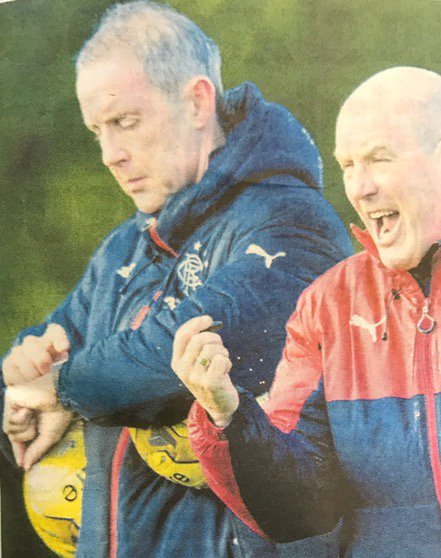 Speaking of whom, note the Daily Record describes his trips back to his home in London-a sure sign of lack of commitment if he hasnt moved, according to some. Remember the grief that Lou Macari got for not having a gaffe in Glasgow, and continuing to live in Stoke.
Oddly enough, Macari did have a place in Bothwell, and during the court case against McCann, the press picked up on the Stoke address, and not the Bothwell one.
Macari went on to collar the journalist who printed the story, who admitted to him that "it was a rumour ". a fairly expensive one for Macari, as it turned out…
The more things change, the more they stay thesame.
such as the kicking I'm going to get, having noticed the date and realised that I was married twenty one years ago today.
Fortunately, she seems to have forgotten as well, as I can avoid the kicking by nipping out now and buying her a -oh I don't know. My last thoughful gift was a cheesegrater and I've still got the scar.